The seventh round of the 2016 British Superbike Championship takes place on the iconic Brands Hatch GP circuit this weekend as the second half of the season gets underway in earnest. And whilst the top of the Championship table has a ring of familiarity about it, the story of the first six rounds has been anything but.
At the start of the season, if someone had said Shane Byrne and Leon Haslam would be lying in first and second overall after the first six rounds, you'd have more than likely nodded in agreement. They were the pre-season favourites and were expected to be disputing the title from the word go – which is exactly what's happened.
Both have taken numerous wins and podiums, have the most podium credits and have a reasonable advantage to the man in third place, Jason O'Halloran, but both have endured ups and downs and that's what's making this year's title race so exciting. And also what makes the next six rounds even more interesting.
Byrne and Ducati – can they be caught?
Byrne arrives at Brands in great form, with the Be Wiser Ducati Panigale seemingly now dialled into the British circuits, and with the Londoner's track record around the GP circuit being exemplary, to say the least, he'll be keen to stamp his authority over the Championship. Only a mechanical problem last time out at Thruxton prevented a perfect performance so he'll be hoping for a double victory and nothing less.
As stated at the beginning of the year, the combination of Byrne and Ducati will only get stronger as the year progresses and that trend is certainly panning out. Already the most successful rider in the history of BSB, Byrne is as hungry as ever and when he gets up a head of steam, he's almost unbeatable. That's the way he'll want the second half of 2016 to unfold.
Haslam continues to impress:
Haslam, like many other riders, had a topsy-turvy time of things at Thruxton but Brands should see a more usual race weekend for all concerned and the JG Speedfit Kawasaki rider arrives fresh from a good second place at the Suzuka 8-Hours. He hasn't won a race though since Knockhill in June and with Byrne already having ten more podium credits, he'll wasn't to redress the balance this weekend.
His team have brought in former Champion and World Superbike race winner Terry Rymer as manager and that's a move that can only benefit Haslam. With three riders in the team, things have sometimes looked a little bit stretched in the JG Speedfit garage but Rymer's experience could be key in seeing them maintain their title challenge all the way to the end.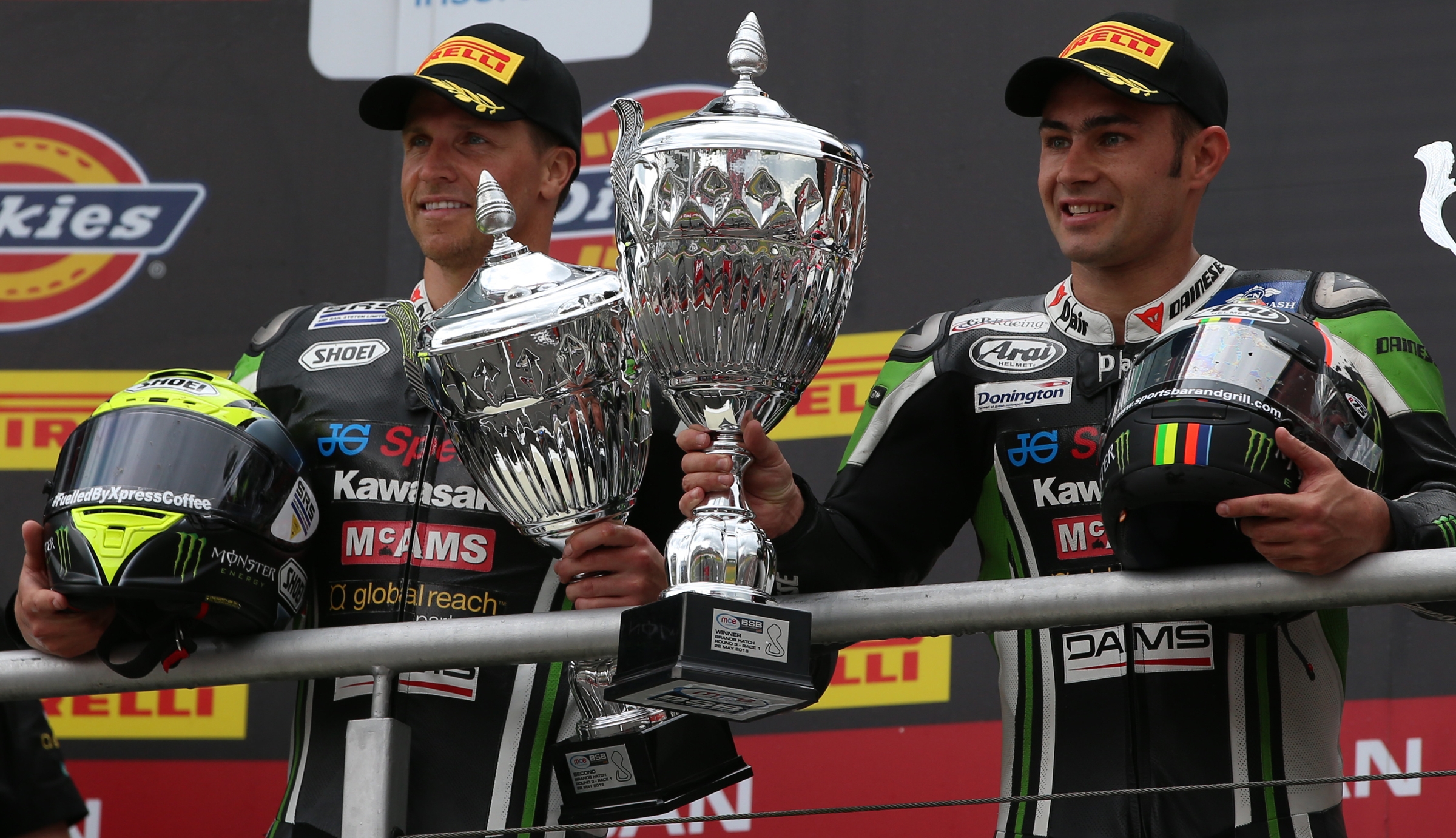 Honda on form:
The form of O'Halloran and Honda Racing team-mate Dan Linfoot has been somewhat of a surprise but they're both in the top six on merit and should again be in contention for the race wins this weekend. The ageing Honda Fireblade has been defying the odds this season but at no track does it appear to be at a disadvantage.
O'Halloran has been racing on the UK shores now and deservedly took his first win at Snetterton last month. He's consistent too and if he can't finish on the podium, he's been racking up the fourths, fifths and sixths. That will be crucial if he wants to keep his top six position.
Linfoot, meanwhile, has done everything but win a race and surely it's only a matter of time before he gets his just reward. The Yorkshire rider has impressed in BSB for the last three seasons and he's taken his riding to new levels.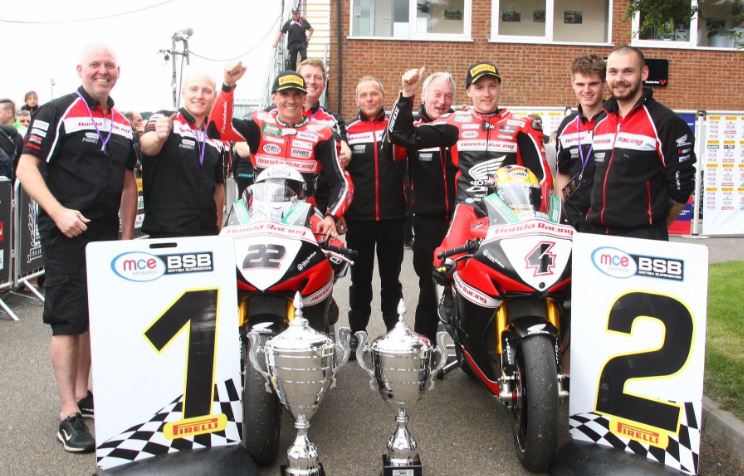 Laverty and Ellison keen to improve:
Michael Laverty has been having a mixed season but the Ulsterman got his season back on track at Thruxton last time out with first and second on the Tyco BMW. Those results catapulted him back to fourth overall and into the Showdown positions so, having won last year at Brands, he'll be hoping his good form continues and there'll be no further hiccups.
Haslam's team-mate James Ellison currently occupies the final Showdown spot in sixth overall and is someone who always goes well on the GP circuit so expect him to be well to the fore especially as he has a whole host of riders breathing down his neck as they strive to get into the top six including Christian Iddon, Luke Mossey, Richard Cooper, Peter Hickman and Tommy Bridewell.
Yamaha hope to end year strongly:
The ePayMe Yamaha duo of John Hopkins and Broc Parkes should also be on the pace for the second half of the season with Hopkins making his return from injury and Parkes contesting the remainder of the series having replaced Stuart Easton. It hasn't been an easy year for Tommy Hill's team but the riders are certainly good enough and if they can find the pace, and enjoy some better fortune, they should have a good second half to 2016.
Who are you expecting to see in the top six after this weekend? Why not share your thoughts below…
Having started watching motorcycle races all over the world form childhood, Phil Wain has been a freelance motorcycle journalist for 15 years and is features writer for a number of publications including BikeSport News and Classic Racer, having also been a regular contributor to MCN and MCN Sport. He is PR officer for a number of teams and riders at both the British Superbike Championship and International road races, including Smiths Triumph, Quattro Plant Kawasaki, John McGuinness, Ryan Farquhar and Keith Amor. He is also heavily involved with the Isle of Man TT Races, writing official press releases and race reports as well as providing ITV4 with statistical information.