With four rounds gone in the 2019 British Superbike Championship, the title challengers are beginning to take shape and it's looking like it could be a Ducati benefit as they currently occupy the top three places in the series standings.
The Be Wiser Ducati team have taken seven straight wins which looks ominous for the opposition but only a third of the season has taken place so they certainly won't be giving up just yet.
Brookes on top
With a double victory at Oulton Park last month, Josh Brookes' title challenge faltered slightly at Donington Park when he didn't score the results he'd hoped for or expected but the Be Wiser Ducati rider was in imperious form throughout last weekend to retain his King of Brands title.
The GP circuit has been a happy hunting ground in the past for the Australian and it proved so again. After narrowly missing out on pole position to team-mate Scott Redding, he put together two faultless races in very different circumstances. Despite dropping back to tenth in the first, wet race – when he was more than ten seconds behind the leader – he soon began to lap two seconds quicker than anyone else and when he moved into the lead with three laps to go, the win was a foregone conclusion.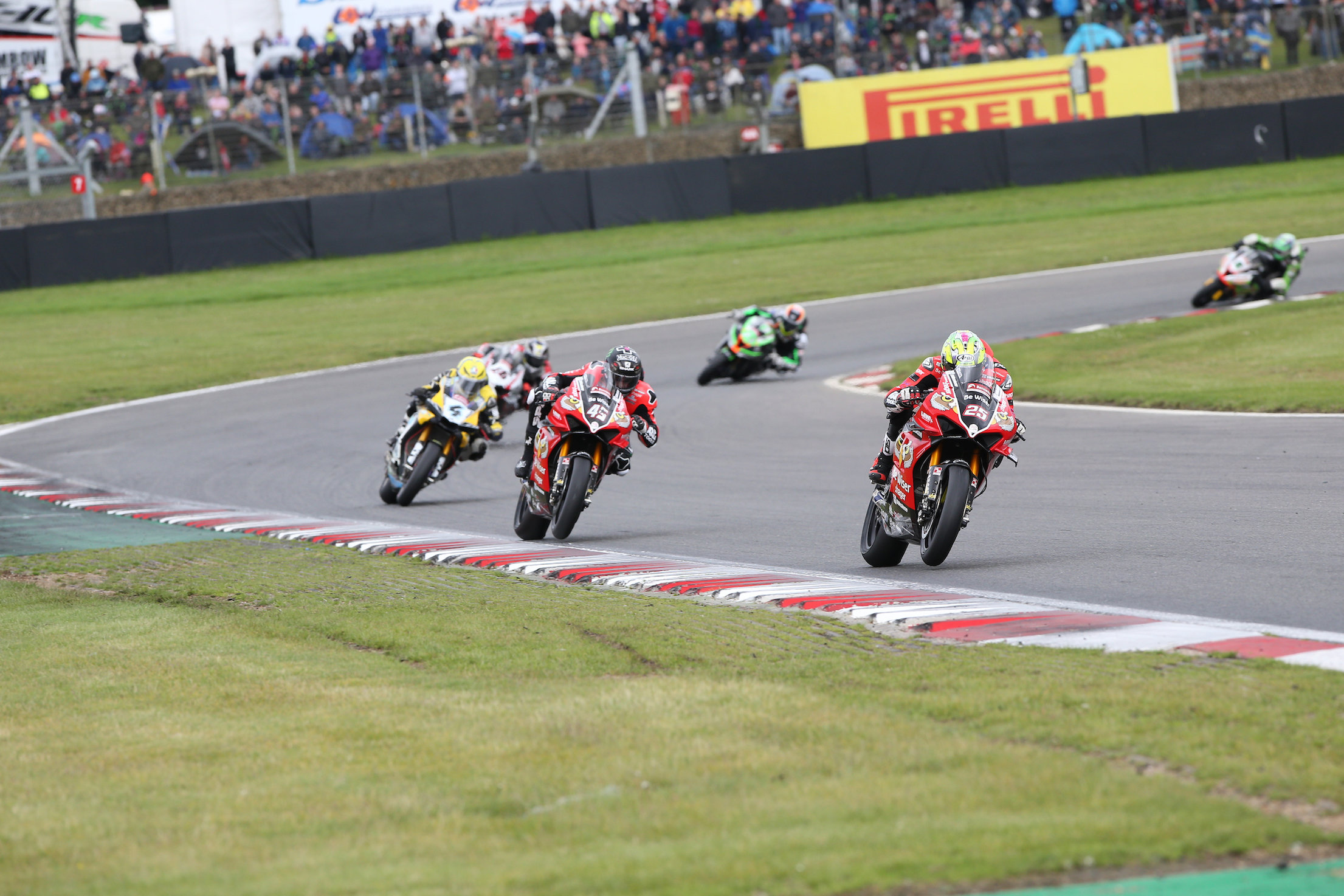 The second race was the complete opposite as he grabbed the lead on the opening lap but although it was a start to finish victory he withstood the extreme pressure being exerted on him by fellow Ducati rider Tommy Bridewell. He never put a wheel wrong to make it four wins in the season so far. It's all beginning to click for the 2015 Champion and, the way things are going, each round should see him, Redding and Bridewell do battle.
Bridewell's strong season continues
He may not have won a race yet but Bridewell is most definitely the real deal in 2019 and two more podiums at Brands made it six in total from the nine races held so far and put him back to the top of the Championship standings.
Not only is he clearly enjoying the Ducati Panigale, both the V-Twin he rode last year and the V4R he's on board now, he's clearly relishing the battle he's having with the two similarly-mounted Be Wiser backed riders.
His Oxford Racing team is just a one-rider effort and they clearly don't have anywhere near the budget of the PBM Be Wiser squad but it's an environment that is getting the best out of him and it doesn't matter what the track or whether it's wet or dry, the Wiltshire rider is able to run at the front.
The only thing missing is a race victory but the way he's riding, it's most certainly going to happen sooner rather than later.
Mackenzie's progress halted
After finding his BSB feet in the second half of 2018, Tarran Mackenzie came into this year expected to be challenging at the front and that's how it panned out at the first three rounds with a win at Silverstone and two additional podiums. The results put him third overall heading into Brands but it all went wrong when he, like many others over the course of the weekend, crashed heavily at Clearways.
The young Scot disappeared into the barriers at a fair rate of knots and with his bike lifting the protective fencing, concussion was the outcome. Just like the final round last year – when he came off at Graham Hill Bend – he was forced to miss the remainder of the weekend and his strong start to the season came to an abrupt end. He dropped a place to fourth overall but will be back at Knockhill.
Team-mate Jason O'Halloran, meanwhile, continues to show good pace in qualifying only to struggle on race day. He was the third quickest on Saturday to put himself on the front row but could only manage slightly disappointing finishes of eighth and ninth in the two races.
No Spanish sunshine
Spanish stars Xavi Fores and Hector Barbera arrived at Brands in confident mood having starred at the previous round but the sun wasn't shining on either of them as they struggled at the challenging Kent venue.
Fores' three podiums at Donington, a circuit he knows well from his time in the World Superbike Championship, elevated him into the top six and Showdown positions whilst Barbera impressed greatly on the Quattro Plant JG Speedfit Kawasaki. He couldn't match his countryman's results but his pace was clearly evident in all three races.
However, Fores was seeing Brands Hatch for the first time in more than ten years whilst Barbera had never competed on it at all due to his long tenure in the 125cc. 250cc and MotoGP World Championships. It clearly showed as well.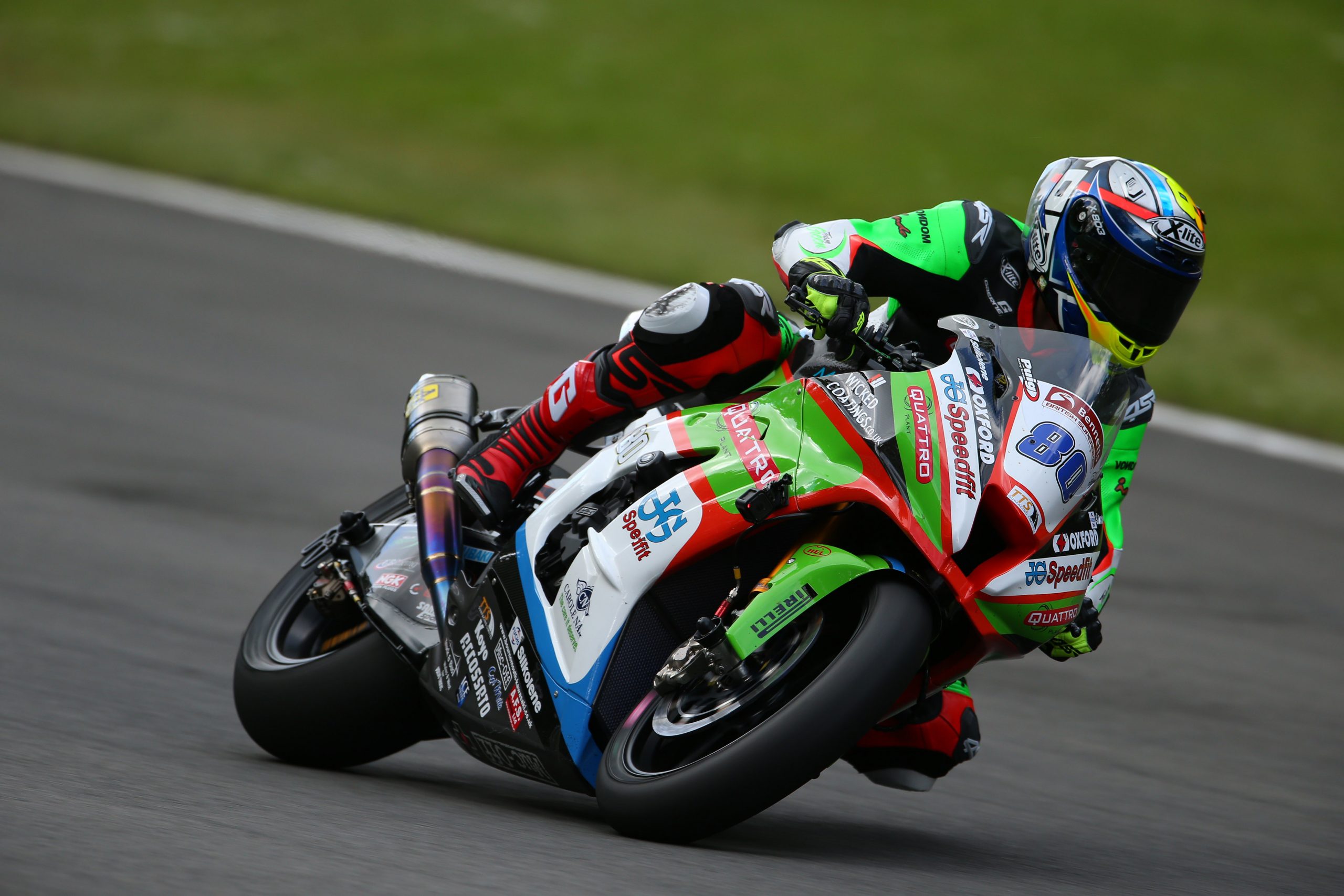 Honda Racing's Fores scored just five points in the two races, which saw him hang on to one of the Showdown positions but Barbera never got to grips at all with the undulating circuit and was actually lapped in the first race. The unique nature of the British circuits continues to flummox all high profile newcomers to the series and plenty more challenges lie ahead, none more so than Knockhill and Cadwell Park.
Buchan back on form
After a few seasons yo-yoing between the BSB series and the Superstock 1000 Championship, Danny Buchan finally found his Superbike feet in 2018 when he only just missed out on making the Showdown. And continuing with the FS-3 Racing Kawasaki team, he started the year in superb style with three podiums in the first four races.
A major dip in form at round three at Donington though saw him only score 13 points in the three races, with a best finish of 11th, but it looks to be just a blip as he was back on track at Brands. The Essex rider took a brace of fourth place finishes to strengthen his hold on fifth place and he now heads to Knockhill, venue of more podium success twelve months ago.
He already has a 31-point buffer to the seventh placed rider and all the ingredients are there to make it through to the Showdown this year.
Supersport shenanigans
One of the big talking points came not from the two BSB races but from Saturday's British Supersport Championship encounter which saw Alastair Seeley and Jack Kennedy go head to head once more.
The duo have had a fierce rivalry ever since Seeley joined the series mid-way through last year and it all boiled over at Brands Hatch when Seeley overtook Kennedy on the run in to the line. It was tight but there was room – just – and Seeley duly took the win.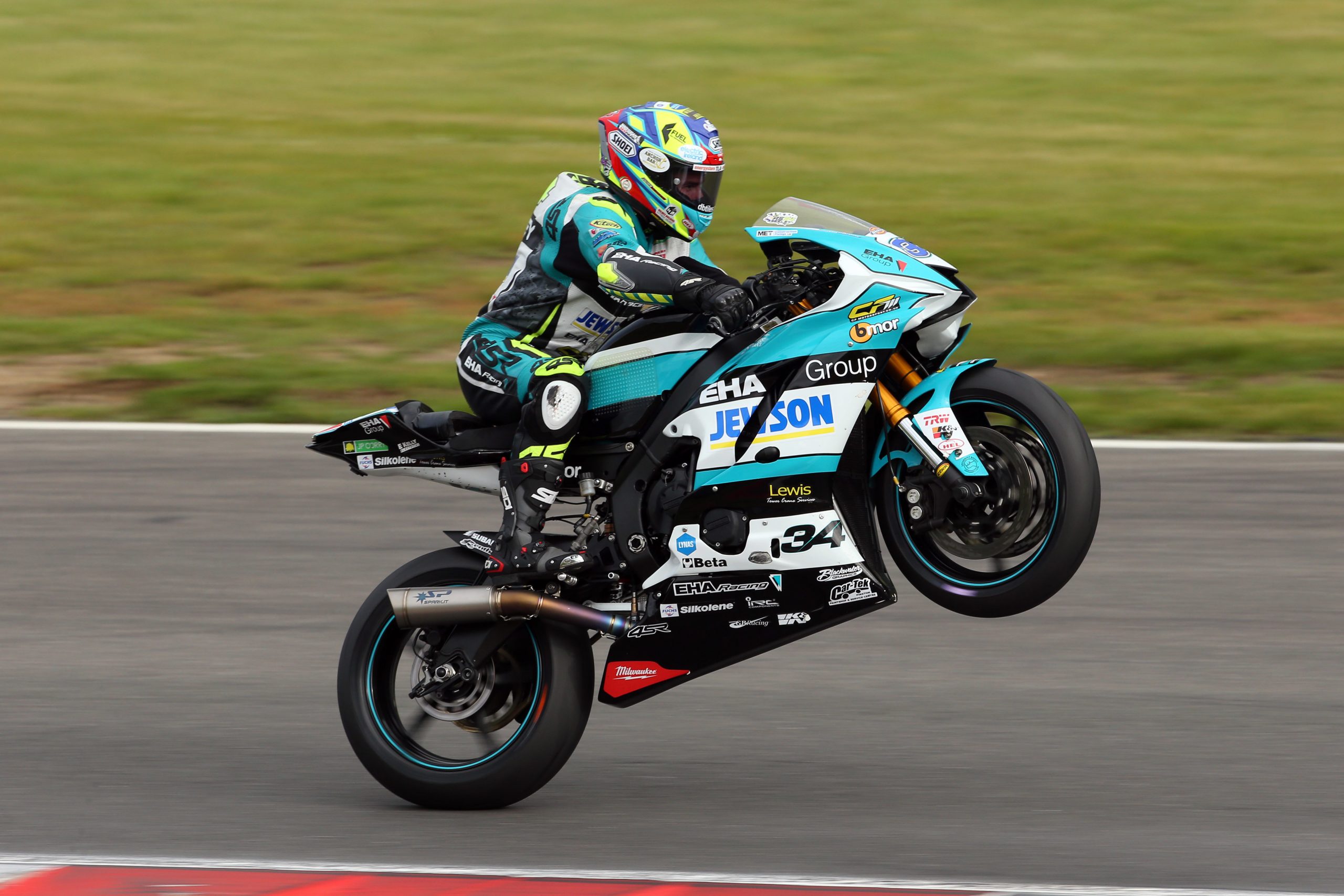 As they entered the first corner after the chequered flag though, the Ulsterman appeared to lean on Kennedy and he reacted angrily, kicking his fellow Yamaha rider. Lots of arm waving followed and they then came together again exiting Druids when the bikes touched and Kennedy almost lost his front wheel.
There's no room for kicking another rider in racing, even if it is on the slow down lap, and Kennedy knows his reactions were wrong. But it's not the first time Seeley's hard riding has rubbed an opponent up the wrong way either so it was probably six of one and half a dozen of the other
A war of words followed in the post-race interviews and although they were spoken to and shook hands, it's clear there's no love lost between the two. It probably won't be the last time they clash so expect more hard-fought battles as the season unfolds.
Having started watching motorcycle races all over the world form childhood, Phil Wain has been a freelance motorcycle journalist for 15 years and is features writer for a number of publications including BikeSport News and Classic Racer, having also been a regular contributor to MCN and MCN Sport. He is PR officer for a number of teams and riders at both the British Superbike Championship and International road races, including Smiths Racing, Quattro Plant Kawasaki, RAF Regular & Reserve Kawasaki, Dafabet Devitt Racing, John McGuinness, Lee Johnston and KMR Kawasaki. He is also heavily involved with the Isle of Man TT Races, writing official press releases and race reports as well as providing ITV4 with statistical information.