Name: Josh Brookes
Date of Birth: April 28th, 1983
Place of Birth: Sydney, Australia
Nationality: Australian
Races competed: Isle of Man TT, North West 200, Suzuka 8 Hour, WSBK & British Superbike Championship
Facebook: Josh Brookes
Twitter: @JoshBrookes
Website: www.joshbrookes.com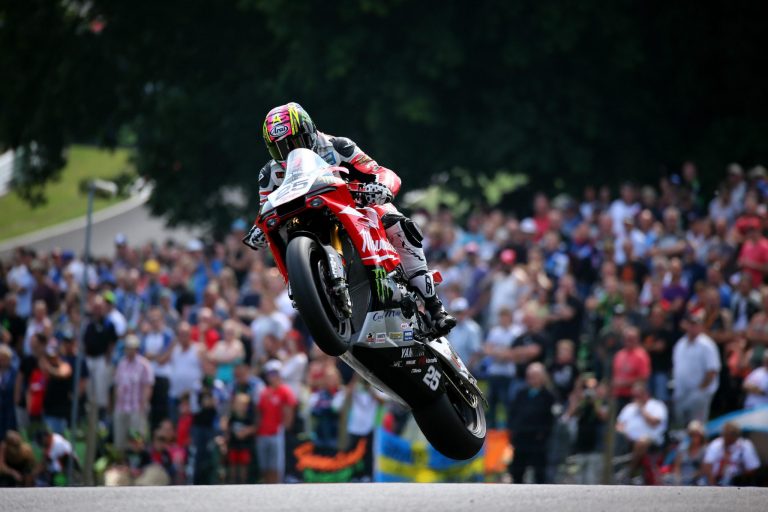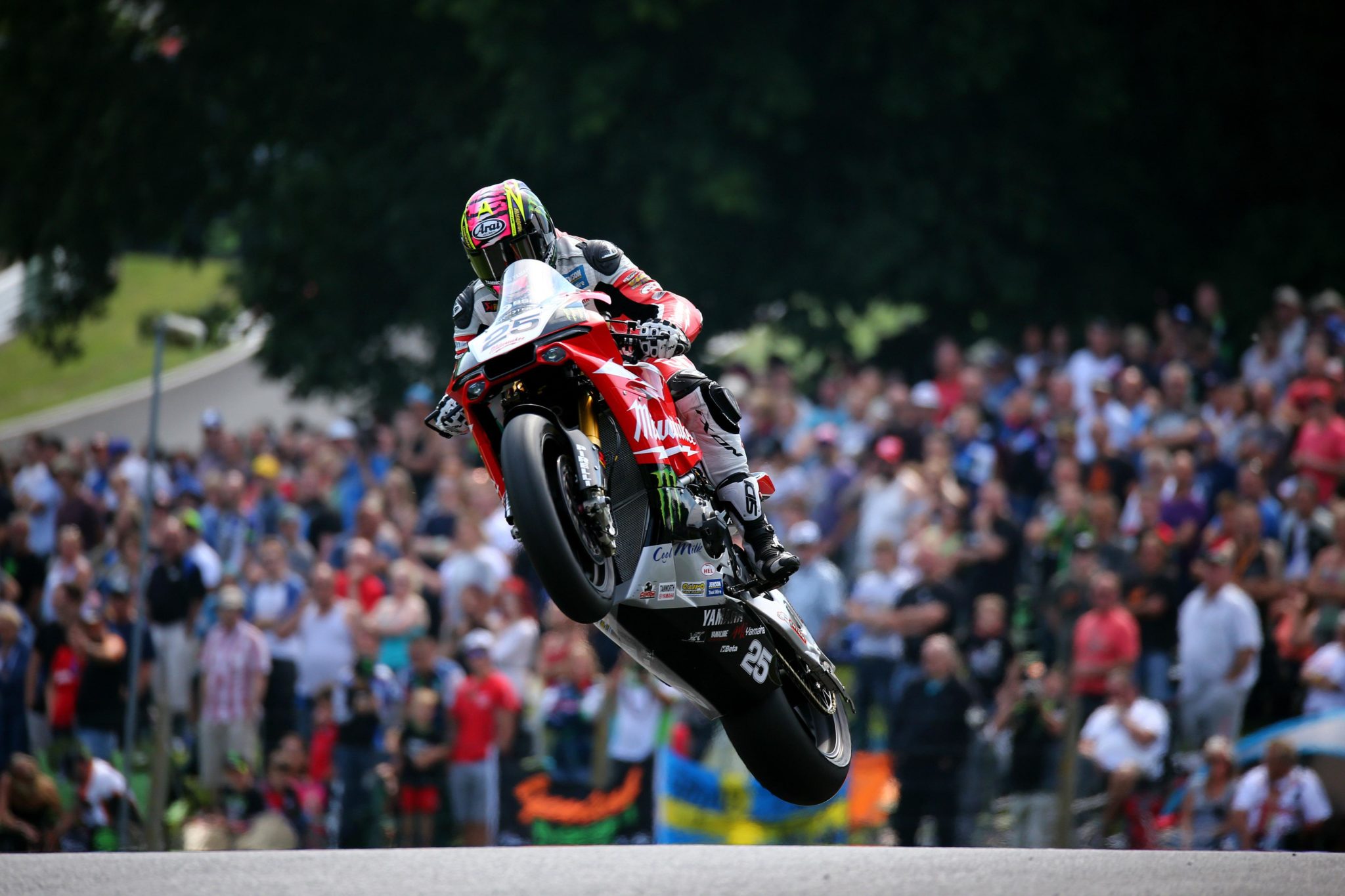 Credit Impact Images
Getting into biking:
Brookes does not come from a family with a racing background, though motorbikes were very much in the frame growing up. Brookes' father was a keen biker before starting a family and his elder brother was the one that encouraged Josh and his father to ride around on their land in Australia.
Josh didn't take much persuading to get out on two wheels and was competing at kid's motorbike events before deciding at the age of six that this is what he wanted to do for a career.
He was mainly into dirt bikes before his father took him to the Eastern Creek road races near Sydney and it was love at first sight. He had to wait until he was 16 to begin road racing though so it was very much dirt bikes you'd see Josh on up until this point.
After competing in the Australian 125 and Supersport Championship from 2000, Brookes made his international racing debut at Philip Island in the World Supersport Championship as a Wildcard in 2004 and it was a sensational debut it was as he won the race ahead of all the class regulars.
After two relatively low key seasons in the 2006 and 2007 World Superbike Championship, he returned to the World Supersport Championship in 2008 where he came 3rd overall, winning the European round and taking six podiums in total.
The following year saw Brookes make his British Superbike Championship debut HM Plant Honda, though visa issues meant he had to sit out on the opening race of the season. He also picked up 3 race-bans throughout the season due to causing crashes as it was said he was "not riding in a manner compatible with general safety." Despite this, Josh finished his first BSB season in 4th.
Brookes' Isle of Man TT career started in 2013, riding a 2013 Suzuki GSX-R1000 in the Superbike, Superstock and Senior races. His best finish was 10th in the Superbike race, where he became the fastest ever newcomer, at the time, with a lap time of 127.726 mph. He placed 46th in the Superstock race after encountering problems on the opening lap whilst he was forced to retire from the Senior race.
First bike:
Honda QR50
Racing Icon:
George Formby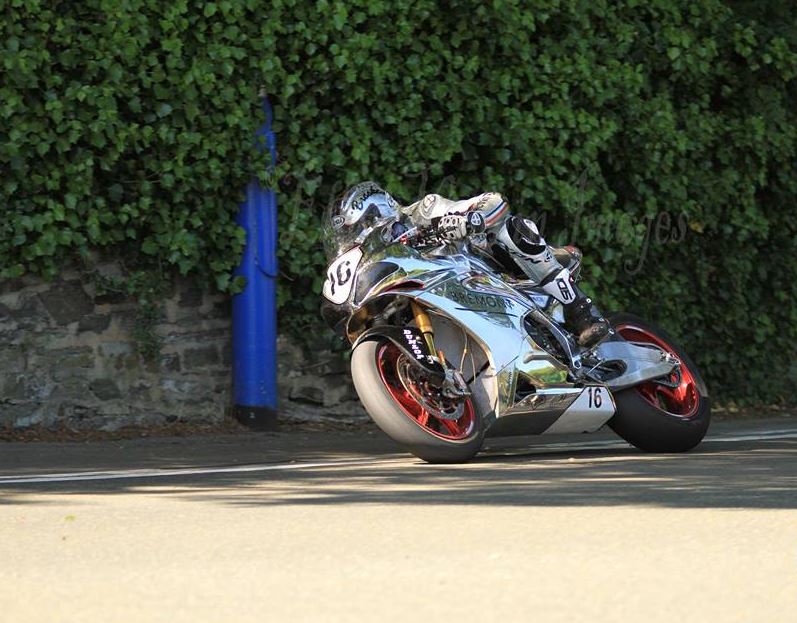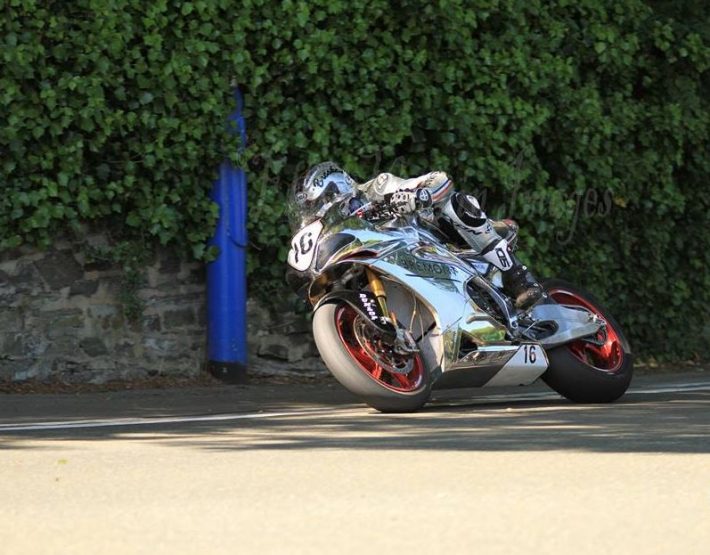 Credit Ellan Vannin Images
Career Highlights:
Competing in the British Superbike Championship and the TT, Brookes has plenty of racing highlights. He is one of the biggest names on the BSB grid, not only for because of his racing success and fiery personality, but up until recently, his much-loved moustache.
In his second year competing in the British Superbike Championships Josh finished runner-up, 24 points behind HM Plant Honda teammate Ryuichi Kiyonari.
The 2011 BSB season was not quite so successful for Brookes, who teamed up with Relentless TAS Suzuki along with Alastair Seeley. A disappointing start to the season saw his bike wrecked at Oulton Park and results far from what he's capable of. Towards the end of the season he started to pick up a bit of form though and finished the season in 5th overall.
Making it through to the Showdown every year with the Relentless TAS Suzuki team, Brookes went on to match his runner-up position from 2010 in 2012 before going on to take 3rd place in the 2013 British Superbike Championship and 4th in 2014 when he'd moved to the Milwaukee Yamaha team.
These results were then topped in 2015, when he became British Superbike Champion riding the Milwaukee Yamaha YZF-R1. The title was won during the final race at Brands Hatch, where Josh Brookes became only the second Aussie to win the BSB, the first being Troy Bayliss in 1999. Indeed, he dominated the second half of the season with 13 wins being recorded, six of those coming in the seven-race Showdown, only a crash in the final race of the season denying him a clean sweep.
In 2016 Brookes competed in the World Superbike Championships with Milwaukee BMW although it was a disappointing year as he ranked a disappointing 14th overall and he subsequently returned to the BSB a year later, where he achieved 2nd place yet again, this time for the unfancied Anvil Hire TAG Yamaha team, just three points adrift of Champion and long-time rival Shane Byrne.
2018 saw Brookes move to McAMS Yamaha but although he made it to the Showdown once more, taking three wins during the season, he missed out on a place in the top 3 in final Championship standings finishing 4 points behind Glenn Irwin. He has subsequently signed with BeWiser Ducati for the 2019 British Superbike season.
Road racing also features on Brookes' CV, having competed at the Isle of Man TT in 2013, 2014, 2017 and 2018. His best TT finish came in the 2018 Senior TT, where he came 5th on the 2017 Norton SG6 2 with an overall race time of 01:46:09.904 and a new personal best lap of 131.745mph meaning he's now the fastest ever Australian around the 37.73-mile Mountain Course and also the fastest ever rider on a British machine!
Brookes also has a Classic TT win to his name, after taking over Roger Winfield's Paton normally ridden by John McGuinness for the 2017 event. With the Englishman injured, Josh beat James Coward to win the Senior Classic race in an overall time of 01:22:11.712.
As well as this Brookes has achieved 6th place at the TT on four occasions, 7th and 8th once, 10th three times, 11th, 46th and 67th in the four times he's competed at the Isle of Man.
Favourite course/track:
Isle of Man TT
Aspirations:
Josh has made it clear on his website that he aims to win a World Championship and to ride in the MotoGP!
Career achievements – at a glance:
39 BSB career wins (4th highest total ever)
115 BSB career podiums (joint 2nd highest total ever)
2015 British Superbike Champion
2nd British Superbike Championship – 2010, 2012 & 2017
3rd British Superbike Championship – 2013
4th British Superbike Championship – 2009 & 2014
5th British Superbike Championship – 2011
3rd, 2008 World Supersport Championship
2018 Isle of Man TT Races – 5th (Senior), 6th x 2 (Supersport 1&2), 10th (Senior)
2017 Isle of Man TT Races – 6th x 2 (Lightweight & Senior), 8th (Superbike), 11th (Supersport)
1st, 2017 Senior Classic TT
2014 Isle of Man TT Races – 7th (Senior), 10th (Superbike)
2013 Isle of Man TT Races – 10th (Superbike)
2005 Australian Superbike & Supersport Champion