With the World Championships currently experiencing a stunted start due to the COVID-19 virus – which may mean it's mid-April, at best, before the opening round of the premier MotoGP class takes place – preparations for the British Superbike Championship are well underway.
The main batch of official tests took place recently in Spain with three days at the usual venue of Monteblanco followed by two days at Jerez, the first time the series has visited the Grand Prix circuit.
Normal service resumed
The 2019 Championship was dominated by Ducati with Scott Redding, Josh Brookes and Tommy Bridewell taking the top three positions in the end of season standings and 22 wins from the 27-race series. And normal service was resumed in Spain with Bridewell and Brookes setting the first and second quickest times at both Monteblanco and Jerez.
The duo picked up from where they had left off in 2019 with both benefiting from the continuity of staying with the same team, Brookes at PBM Vision Track and Bridewell at Oxford Racing/Moto Rapido.
It was Bridewell who came out on top at both tests but the gaps were negligible, 0.054s quicker than Brookes at Monteblanco and 0.071s quicker at Jerez.  The Australian didn't contest the final session at the latter so may well have turned the tables had he done so, given his pace in the penultimate session when he was half a second quicker than anyone else.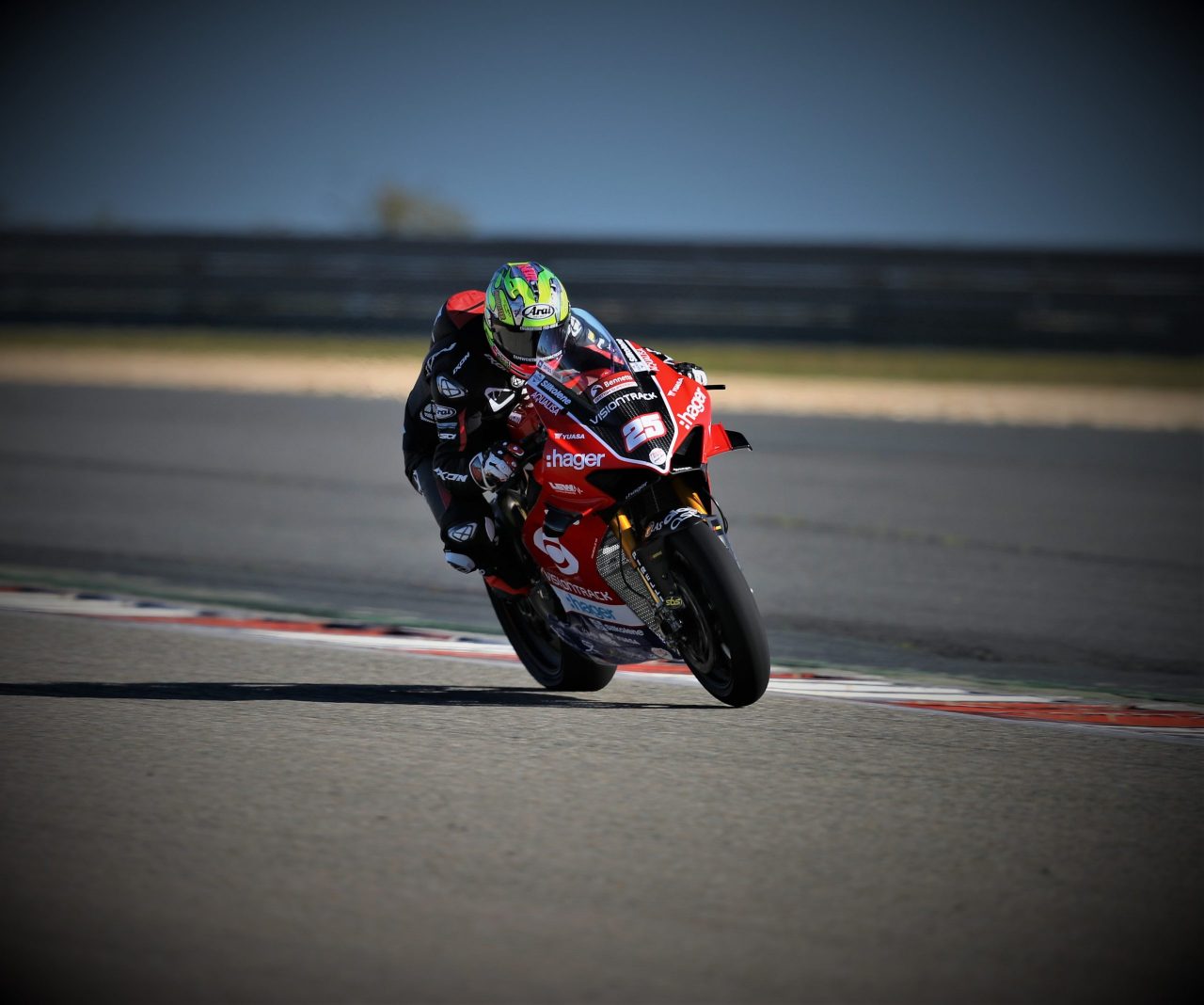 Brookes' title credentials go without saying given his form for more than a decade in the series and although Bridwell has been contesting it for a longer period, it was only last year where he established himself a serious title contender.
However, having done that, the Wiltshire rider will be confident of going better still in 2020 and although testing doesn't always carry over into race results, the pairing will start the season opener at Silverstone on April 10-12 as undoubted favourites.
Redding has, of course, moved into WSB, with his place being taken by Christian Iddon who will be Ducati-mounted for the first time in his career. Understandably, the reigning Rider's Cup Champion was a bit lower down the leaderboard compared to team-mate Brookes but he was only half a second slower at each of the tests, placing seventh quickest at Jerez and eighth at Monteblanco.
BMW duo impress
With the TAS Racing team absent, OMG Racing, now backed substantially by Rich Energy, were the lead BMW performers with riders Luke Mossey and Hector Barbera in the top five at both tests.
Having switched from Suzuki to BMW, the team have big ambitions this year, both in BSB and on the roads, and it was a more than promising start with the S1000RR as they took fourth and fifth overall at both tests, Barbera the quicker at Monteblanco and Mossey at Jerez.
With 12 podiums already to his name, Mossey is expected to add to that tally this year with both his confidence and fitness fully restored and the Showdown will be most definitely his aim.
He's arguably got the quickest team-mate he's ever had in his BSB career and it will be interesting to see how Barbera fares in his first full season in England, after joining the series mid-way through last year.
It's fair to say it was a baptism for the former MotoGP rider as whilst he showed great pace on the circuits he knew, like Donington Park and Assen, he struggled at the more traditional UK tracks where, on occasions, he failed to make the top 20.
He's fully embraced the BSB series though and now he's experienced all of the circuits, he should be better placed to finish higher up the leaderboard this time around which he'll need to do if he's to mount a series championship challenge.
Strong presence
As well as BMW, Yamaha also had a strong presence on the timesheets at the tests with three riders – Tarran Mackenzie, Jason O'Halloran and Dan Linfoot – continuing  with the McAMS and Santander/TAG teams respectively.
It was Mackenzie who shone the most with the third quickest time at Jerez less than three tenths of a second slower than the pace setting Bridewell and after seeing his 2019 season peter out due to injury and loss of form, he'll be looking to rectify that this time around.
Of course, it was Mackenzie who jointly led the championship after round one last year so knows what it takes to win at Silverstone although both he and O'Halloran have a different challenge this year as they campaign the new YZF-R1. The latter focused more on getting comfortable with his new steed and seeing what worked and what didn't rather than chasing out and out lap times.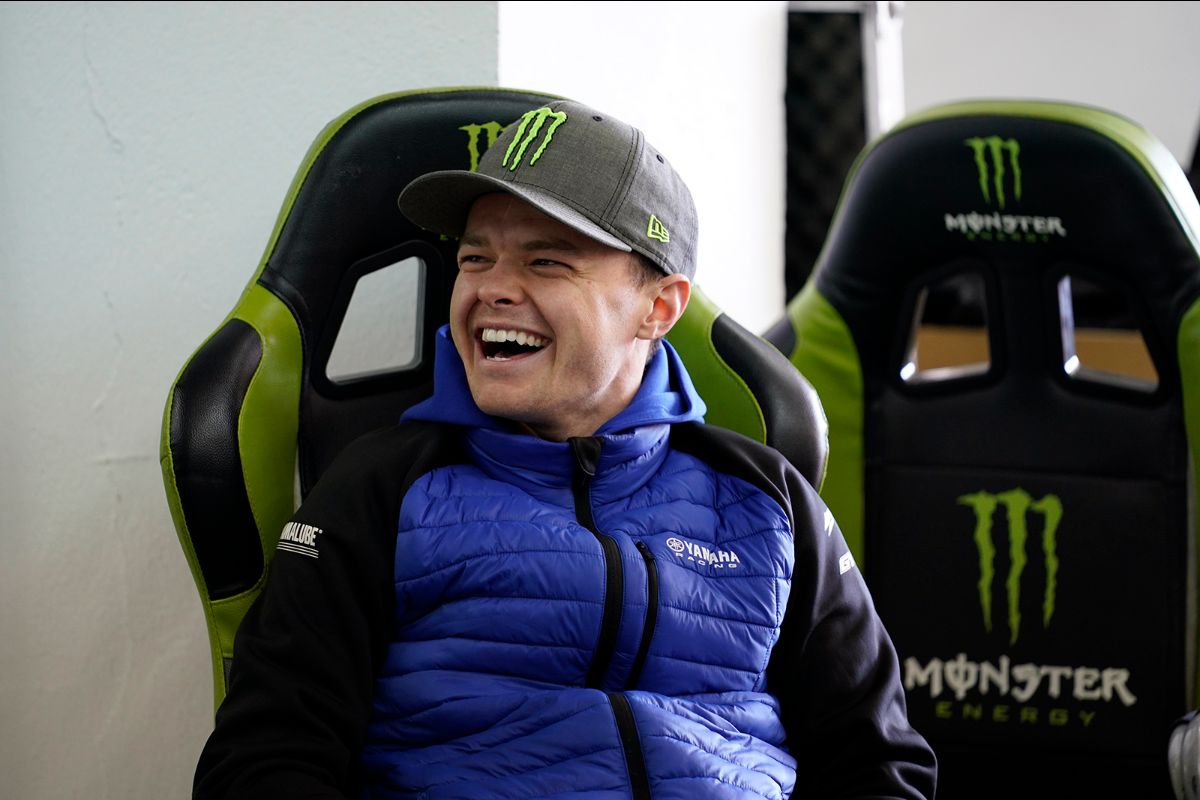 Linfoot is joined this year at Santander/TAG Racing by double British Supersport Champion Jack Kennedy who make his return to the premier series for the first time in four years.
He quickly got to grips with the R1 and finished inside the top ten at each test which suggests he'll make a better fist of things compared to his previous campaigns of 2015 and 2016 when he only managed four top ten finishes.
One to watch
Moving up to the British Superbike Championship from the Pirelli National Superstock 600 series was a massive jump for Ryan Vickers last year and, even if he had dominated the latter in 2018, the 1000cc machines were always going to be a different proposition. And so it proved with a number of spills leaving him battered and bruised on more than one occasion.
However, he also showed glimpses of undoubted potential with excellent top ten finishes being taken at Oulton Park, Thruxton, Cadwell Park and Donington Park where he beat riders with many years of Superbike experience.
Remaining with the RAF Regular & Reserve Kawasaki team for 2020 is a good move for Vickers and he was a much different rider at the tests last week compared to the one we saw twelve months ago. Far more confident and comfortable with the ZX-10RR, third quickest overall at Monteblanco was a superb effort and he followed that up with tenth overall at Jerez.
The latter might not sound overly great but he was seeing the circuit for the first time ever, unlike the majority of the field, and his lap times at the end were more than enough to suggest he'll be regularly pushing for top six finishes, and maybe more, in the season ahead.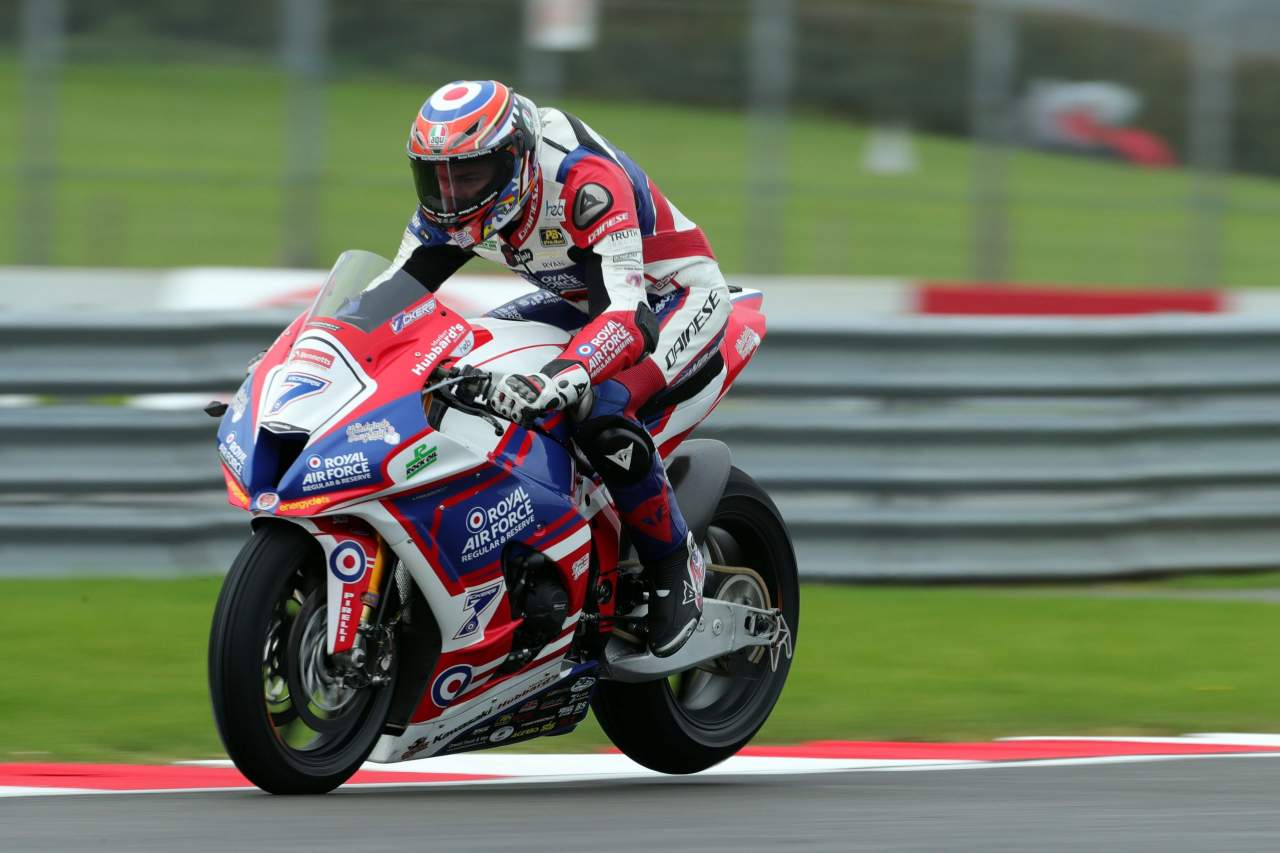 Notable absentees
As mentioned, the TAS Racing BMW pairing of Bradley Ray and Taylor Mackenzie were absent from the tests as were the Buildbase Suzuki duo of Keith Farmer and Kyle Ryde although Farmer, returning from serious injury, did subsequently enjoy a good, sun-blessed day at Mallory Park, his first time on a bike since breaking both legs at Knockhill last June.
Also missing were Glenn and Andrew Irwin as the Honda Racing team were still awaiting parts for the new Fireblade, the World Superbike team taking precedent with their season already up and running in Australia.
All six have ground to make up but with tests already planned between now and the first round, there'll be looking to keep the gap to a minimum.