It's fair to say that looking ahead to the 2017 International racing season, few people expected to see Guy Martin lining up on the grid. With his TV work, record breaking attempts and personal challenges seemingly taking precedent, the general consensus would have been that he'd moved on from racing with his achievements consigned to the record books.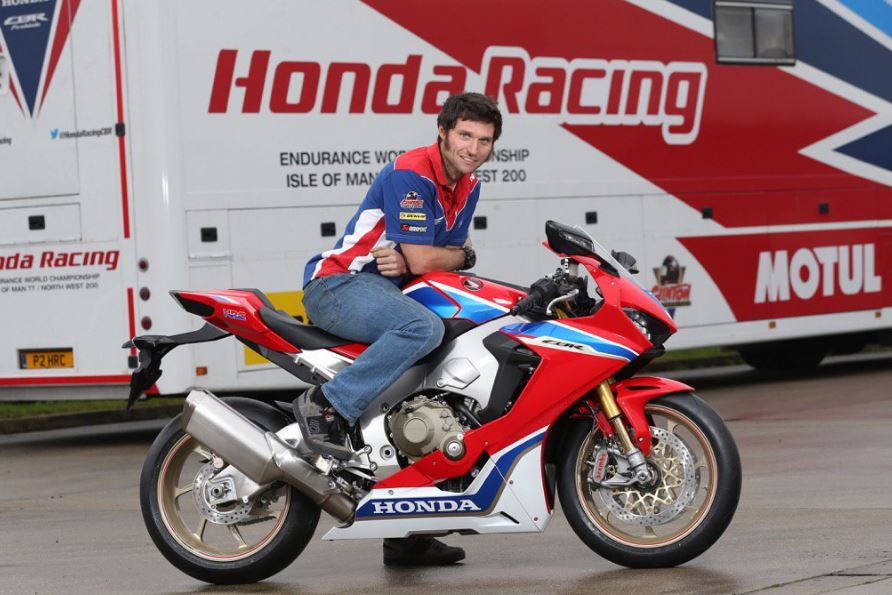 So, this week's sensational news that he has signed to contest the 2017 Isle of Man TT, Ulster Grand Prix and North West 200 for Honda Racing has shocked the racing world especially the latter where his dislike for the venue has been well documented. It's highly likely that no-one saw this coming.
After leaving Hydrex Honda at the end of 2009 and subsequently enduring a disappointing season with the Wilson Craig Hondas, it was widely believed that he certainly wouldn't be seen on a Honda machine again. Whether it's good PR on the team's behalf, the fact there's a new Honda Fireblade to be ridden (and promoted) or simply Martin's desire to compete once more, the reasons are plenty and the bottom line is that if a top class rider's available, a team will sign him regardless of what's gone on in the past.
Controversial move:
The announcement is sure to create some controversy though. Many assumed that if he was to return, it would be with TAS Racing having ridden for Hector and Philip Neill's team from 2011 to 2015. They'd stood by him in 2016 and although they had a great year on the roads with Ian Hutchinson, their BSB campaign was disappointing. Having Martin back within the fold would certainly have helped appease BMW so the fact he's returning to ride for another brand will be a big issue for some.
Returning to racing is a brave move on Guy's behalf. The racing game moved on to new heights in 2016 as Dunlop and Hutchinson shattered the lap records at the NW200, TT and Ulster GP and for any rider returning from a lengthy lay-off it takes time to get back to the levels they were once at. Whether it's due to injury or, in Guy's case, a sabbatical, it's no easy task to be immediately on the pace.
Of course, he isn't the first rider to make a comeback, nor will he be the last, but it won't be a walk in the park. It'll take a lot of hard work and commitment to get back to the very top and winning a TT has never been more difficult. There can be no half measures this time around and if, as expected, all of his other activities are shelved, including his television work, it looks like racing will be getting his full focus, commitment and dedication in 2017.
More of the same in 2017:
Recent seasons on the roads have certainly lived up to the hype in terms of excitement, entertainment, close racing and record breaking feats. And the good news is that more of the same, along with intrigue, can be expected in 2017.
Whilst a number of factors remain the same – John McGuinness continuing with Honda, Ian Hutchinson at Tyco BMW, Bruce Anstey with Padgetts and James Hillier on board the Bournemouth Kawasaki – plenty has changed with Martin's return with Honda expected to be followed soon by Michael Dunlop switching to a factory-backed Suzuki effort.
Hawk Racing are already confirmed as Suzuki's official entry in BSB and with Dunlop keen to continue working with Stuart and Steve Hicken, he's expected to announce the move from BMW power to Suzuki.
Norton to double up:
Another exciting prospect in the year ahead is Josh Brookes returning to the roads. After a hugely disappointing season with Milwaukee BMW in the World Superbike Championship, the former British Superbike Champion has already confirmed his return to BSB with the Anvil Hire TAG Yamaha team and is all set to return to the Isle of Man TT and North West 200 too.
The Australian made a huge impression as a newcomer at both events in 2013, when he comfortably became, at the time, the fastest ever newcomer at each, with 2014 confirming his pure roads prowess. Second, along with a new lap record, was taken in the feature Superbike race along with third and fourth in the two Supersport races at the North West 200 whilst the TT saw him lap at 129.859mph on his way to finishing seventh in the Senior.
For 2017, Brookes will be riding for Norton which, a year ago, would have been seen as a huge gamble but with fellow countryman David Johnson finishing seventh in last year's Superbike race with a near 131mph lap, it's now less so. And if the British manufacturer can maintain, and build upon, last year's progress the double pronged attack of Brookes and Johnson could pay huge dividends.
Having started watching motorcycle races all over the world form childhood, Phil Wain has been a freelance motorcycle journalist for 15 years and is features writer for a number of publications including BikeSport News and Classic Racer, having also been a regular contributor to MCN and MCN Sport. He is PR officer for a number of teams and riders at both the British Superbike Championship and International road races, including Smiths Triumph, Quattro Plant Kawasaki, John McGuinness, Ryan Farquhar and Keith Amor. He is also heavily involved with the Isle of Man TT Races, writing official press releases and race reports as well as providing ITV4 with statistical information.