After seven years of trying Josh Brookes was finally, and deservedly, crowned British Superbike Champion and there were plenty of highlights during the year so let's take a look back at the 2015 season.
Brookes is a cut above:
Josh Brookes and Shaun Muir's team had a lot on their plate getting the new R1 Yamaha dialled in but whilst they were doing so, the Australian was consistently standing on the podium. It took him until round six before he took his first win but by then both he and the bike were flying and he won six races on the trot.
By the time the three-round Showdown started he was at his peak and never before has someone dominated the three-round format so much as he won all bar one of the seven races. It's a shame we're losing him to the WSB series in 2016 but his talent deserves to be on the world stage.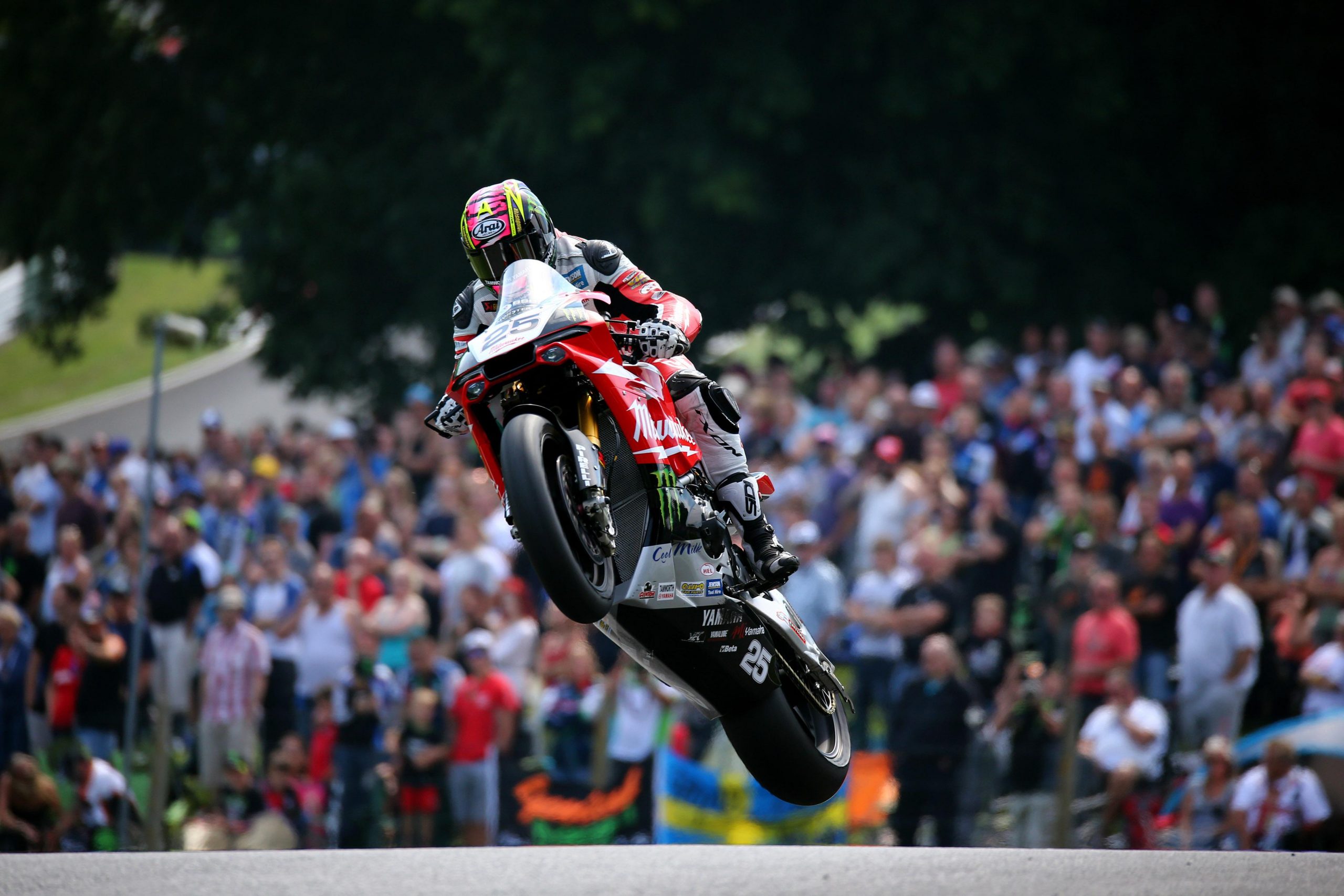 Byrne digs deep:
In previous seasons, we've become accustomed to Shane Byrne challenging for the title and this year further confirmed his status as the best BSB rider ever with a tally now reading four titles, 68 wins and 157 podiums. However, he had to give second best to Brookes in 2015 and found himself off the podium more than he would have liked this year.
At some rounds, he really struggled and it was only by digging deep did he and the PBM team keep on the coat tails of Brookes. A fifth title wasn't to be but you guarantee he'll come out even stronger in 2016 and the combination of the Londoner and the Ducati Panigale will be a tough one to beat.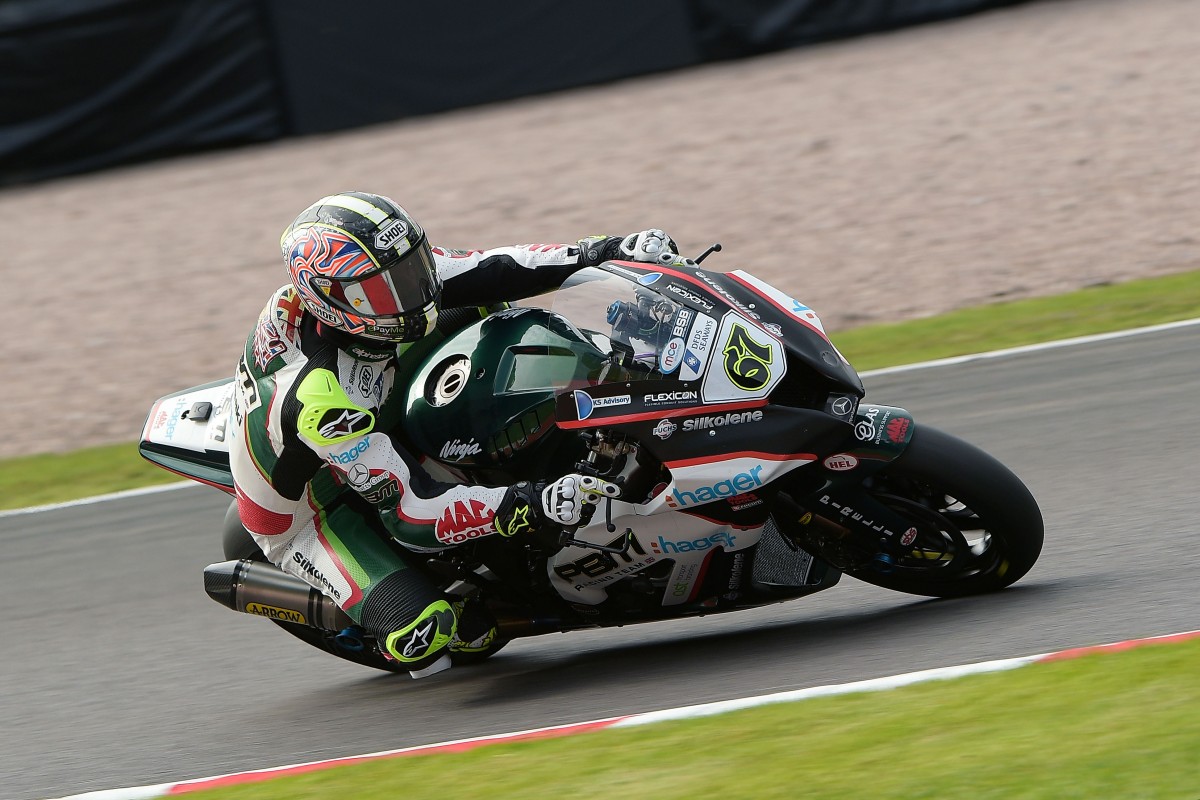 Injury thwarts Ellison and Easton bids:
Both James Ellison and Stuart Easton showed championship credentials in the early part of the season but ultimately saw their title hopes thwarted by injury.
Ellison won three of the first four rounds on the JG Speedfit Kawasaki to firmly put himself forward as a title contender but spills at Brands Hatch and Thruxton hit him hard although he'd done enough to make it into the Showdown. He took three podiums there too but ultimately ran out of time.
Easton too started well with a win and four podiums in total in the first half of the season but a spectacular crash at Brands in July pretty much ended his season. He tried to come back at Oulton to make the Showdown but another spill put him on the side-lines for the remainder of the season. He's switched camp for 2016 and will line up for Tommy Hill's new Yamaha team.
Tyco BMW – wins and podiums not quite enough:
On paper, Tyco BMW had everything in place to push for the title and although riders Tommy Bridewell and Michael Laverty both won races and stood on the podium, to make them the only team with two riders in the Showdown, they never really looked like they could challenge the likes of Brookes and Byrne.
Bridewell was too inconsistent whilst Laverty took a long time to get to grips with the Superbike having spent two seasons in MotoGP.
Iddon and Mossey shine:
Former Supersport front runners Luke Mossey and Christian Iddon both shone in 2015, especially class debutante Mossey who not only picked up a couple of podiums on the Quattro Plant Kawasaki but rode brilliantly to win the BSB Riders Cup.
Iddon was a contender for that too and although he didn't get to stand on the podium, he did everything but, taking five top six finishes. Injury early season prevented him from making a stronger challenge but that should all change in 2016 as he lines up for Tyco BMW.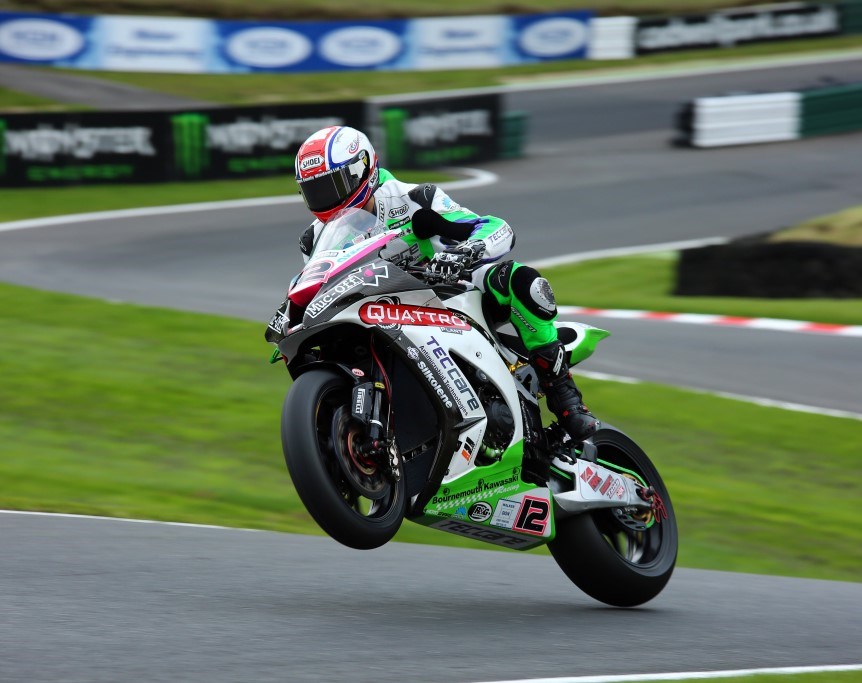 Best of the rest:
The Honda pairing of Dan Linfoot and Jason O'Halloran both had strong rides at various times of the year only for injury to intervene whilst Richard Cooper took a brace of podiums on the Anvil Hire TAG Kawasaki before he and the team strangely split although he had a good second half of the season on the Buildbase BMW. Peter Hickman was another to put in a good showing on BMW, taking three podiums for the RAF reserves squad.
Meanwhile, John Hopkins was a welcome returnee to the series mid-way through the season, only mechanical trouble preventing him from scoring more than a solitary podium and is sure to be a title contender in 2016 as Easton's team-mate.
A year to forget:
The year started promisingly for Ryuichi Kiyonari, who came so close to taking his fourth title the year previous, but his season rapidly unravelled and in the final six rounds, he scored just 14 points. He moves to Halsall Suzuki next year and only time will tell if we'll ever see him get back to race-winning form.
Jakub Smrz scored just two points before injuring himself at round four. He was subsequently replaced by John Hopkins in the Lloyds British Ducati team before ending the season at Milwaukee Yamaha. Like Kiyonari, he starts 2016 with a new team.
Smrz took over the Milwaukee seat vacated by Broc Parkes who arrived in the series as the marquee signing. With WSB, WSS and MotoGP experience behind him, the Australian never got to grips with either the R1 Yamaha or the British circuits and managed just 38 points.
Fellow countryman Josh Waters had won races in 2014 and looked to have turned the corner in his BSB career but his best finish all year was tenth and he's returned home for 2016. Meanwhile, James Westmoreland, a Showdown contender in 2013, struggled on the JG Speedfit Kawasaki, so much so that he's reverted back to the Supersport class for next season.
So, what were your highlights from this years BSB? Why not share your comments below…
Having started watching motorcycle races all over the world form childhood, Phil Wain has been a freelance motorcycle journalist for 15 years and is features writer for a number of publications including BikeSport News and Classic Racer, having also been a regular contributor to MCN and MCN Sport. He is PR officer for a number of teams and riders at both the British Superbike Championship and International road races, including Smiths Triumph, Quattro Plant Kawasaki, John McGuinness, Ryan Farquhar and Keith Amor. He is also heavily involved with the Isle of Man TT Races, writing official press releases and race reports as well as providing ITV4 with statistical information.