Last weekend's British Superbike Championship round at Brands Hatch had an added twist to it when Monster Energy and MCE British Superbike bosses put up a cash prize of £50,000!
Whilst no-one ultimately took the gamble – making the prize seem more of a gimmick than anything else – it certainly created a lot of conversation over the course of the weekend.
The challenge:
As the riders formed up on the grid for the second race, the top three starters – Shane Byrne, Josh Brookes and Richard Cooper – were given the choice to either take up their positions or alternatively line up on the back row.
If they had sacrificed their front row slot, the challenge was to try and come from last to first in order to claim the mammoth prize on offer. Second position would be rewarded with £25,000, and third place with £10,000.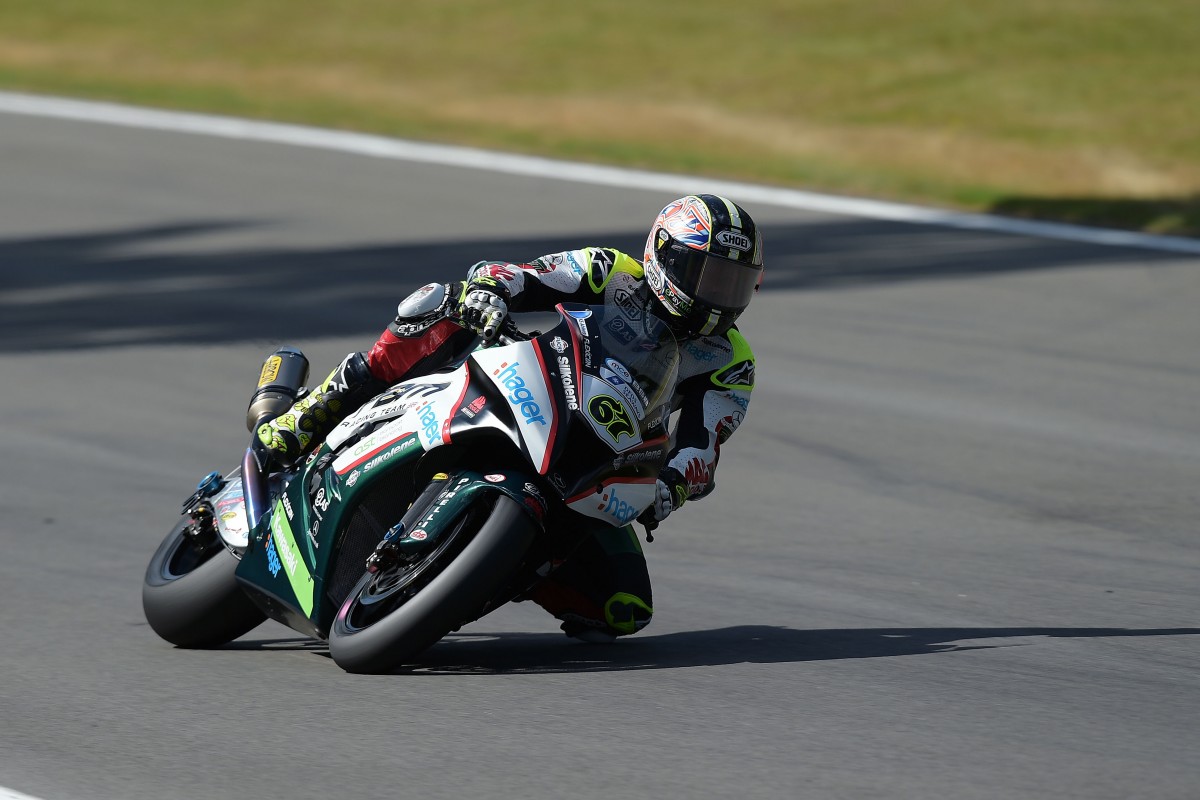 Too much at stake:
It's a feat that has been done before – albeit a long time ago by Neil Hodgson in 2000 – but the general consensus was that there was too much at stake this time around and the competition too intense to take up the gamble. Brookes feigned to take up a back row position but duly lined up in second place on the grid.
Almost touching distance for Sheene:
It was an intriguing move by the BSB bosses and isn't something entirely new. Back in the 1980s, British and American riders were offered £100,000 to win all six races in the annual Transatlantic Trophy Match races, a phenomenal sum of money thirty years ago but, again, a very tall order.
Barry Sheene came closest in 1982 when he won five races and took second in the other, a low speed spill at the Mallory Park hairpin costing him his chance of another windfall.
Prize money desperately missed:
The large sum of money on offer last weekend lit up the eyes of many but it also repeated the ongoing question – something the average paying punter may not be aware of – as to why there isn't any prize money on offer in BSB in the first place? It's something that's hard to put your finger on and also hard to understand when – and how – it all came to an end.
Show me the money:
Using the 1980s as an analogy again, not only were British Superbike Championship race winners receiving up to £1,000 per win (again, a lot of money at the time), they were also being paid handsome sums of start money.
Read the autobiographies of Graeme Crosby, Mick Grant et al and you'll see the sums of money we're talking about. At the International meetings, particularly at Donington Park, the first place prize could be as high as £5,000.
Paying for the crowds?
Without doubt, a lot of money came from the title sponsors, which included household names such as John Player, and the circuits were promoted and/or owned by individuals such as Chas Wilkinson (Cadwell Park). Their philosophy was that by paying the top riders decent start money, they'd get more of the paying public through the gate and this was exactly what happened. Crowds of 40,000 were commonplace.
A dramatic change:
Over the course of time though, things changed. Start money disappeared and prize money from the late 80s to the early 90s dwindled. A British Superbike win was now paying £500 despite costs of everything else going up. That figure has now disappeared completely and it's a shame there wasn't some form of riders body to have prevented this from happening. Contracts, with salary payments, between riders and teams still exist but there certainly aren't as many as there used to be.
Instead, riders are relying on personal sponsorship for their income and livelihood as the sport's changed dramatically over the last 20 years. Spectator figures are still good – although official figures are few and far between – and if 25,000 people come through the gate, all paying in the region of £25-30, some serious income is the result.
It's a different ball game:
Insurance costs have risen though, track improvements have taken precedent (it's not just a case of putting up a few straw bales now) and TV coverage has to be paid for. Title sponsors aren't the household names they once were either. Away from two and four wheels, who will know of Motorpoint or HEL for example.
Riders deserve more:
The sport's changed and whilst the majority of changes have been for the better, I'm sure everyone will agree that the lack of prize money for the riders is one thing that hasn't. Risking your life week in week out deserves to be rewarded. Hopefully, one day soon, that will be the case once more.
Should we be focussing on the old days and reintroducing prize money? What are your thoughts?
Having started watching motorcycle races all over the world form childhood, Phil Wain has been a freelance motorcycle journalist for 15 years and is features writer for a number of publications including BikeSport News and Classic Racer, having also been a regular contributor to MCN and MCN Sport. He is PR officer for a number of teams and riders at both the British Superbike Championship and International road races, including Smiths Triumph, Quattro Plant Kawasaki, John McGuinness, Ryan Farquhar and Keith Amor. He is also heavily involved with the Isle of Man TT Races, writing official press releases and race reports as well as providing ITV4 with statistical information.