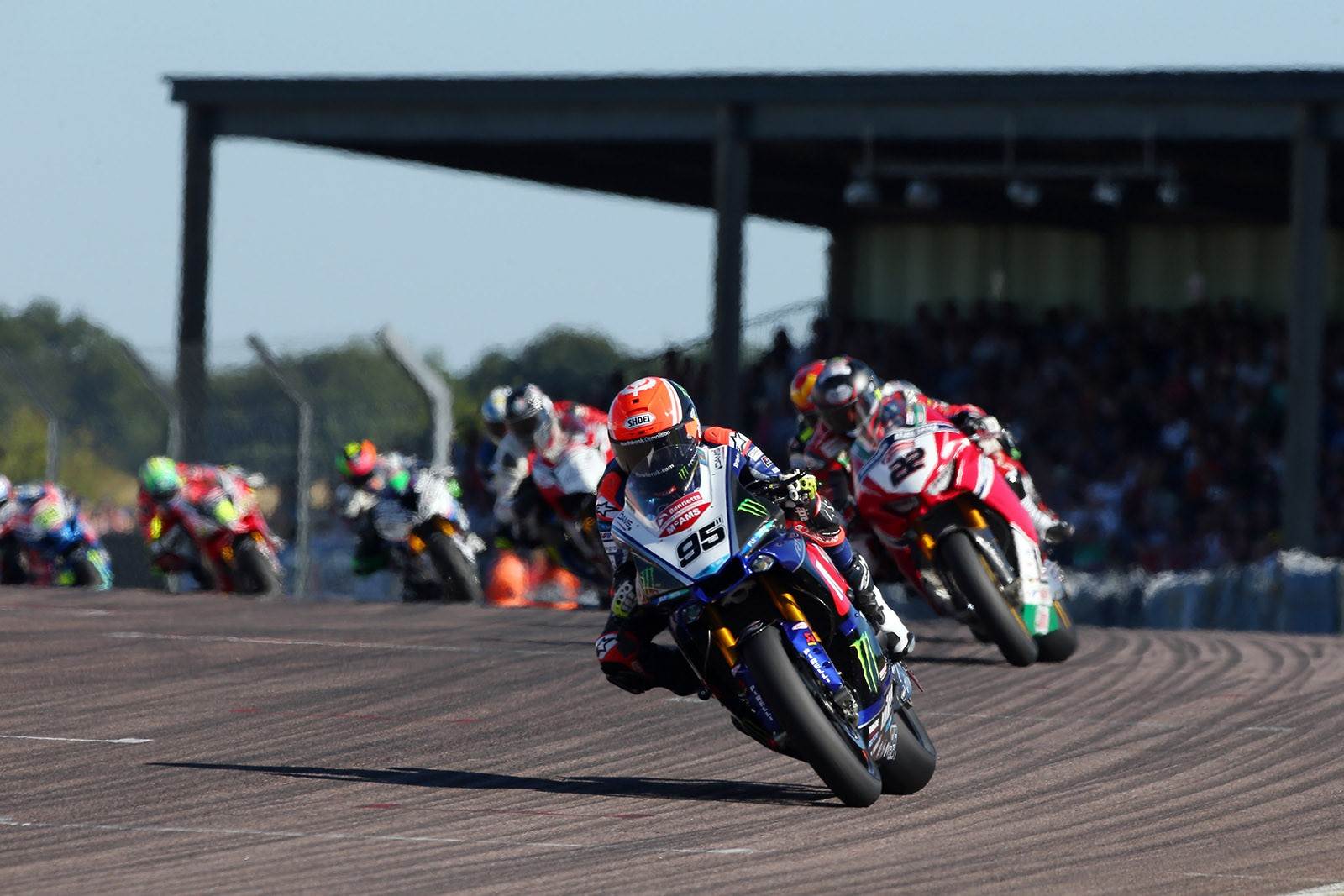 There have been plenty of changes since the last round of 2018 and, as we've been accustomed to in recent years, there's been some high profile imports, none more so than MotoGP refugee Scott Redding and World Superbike Championship front runner Xavi Fores but whilst both have looked strong in the off-season, it's been regular BSB challenger Jason O'Halloran that has, arguably, been most impressive.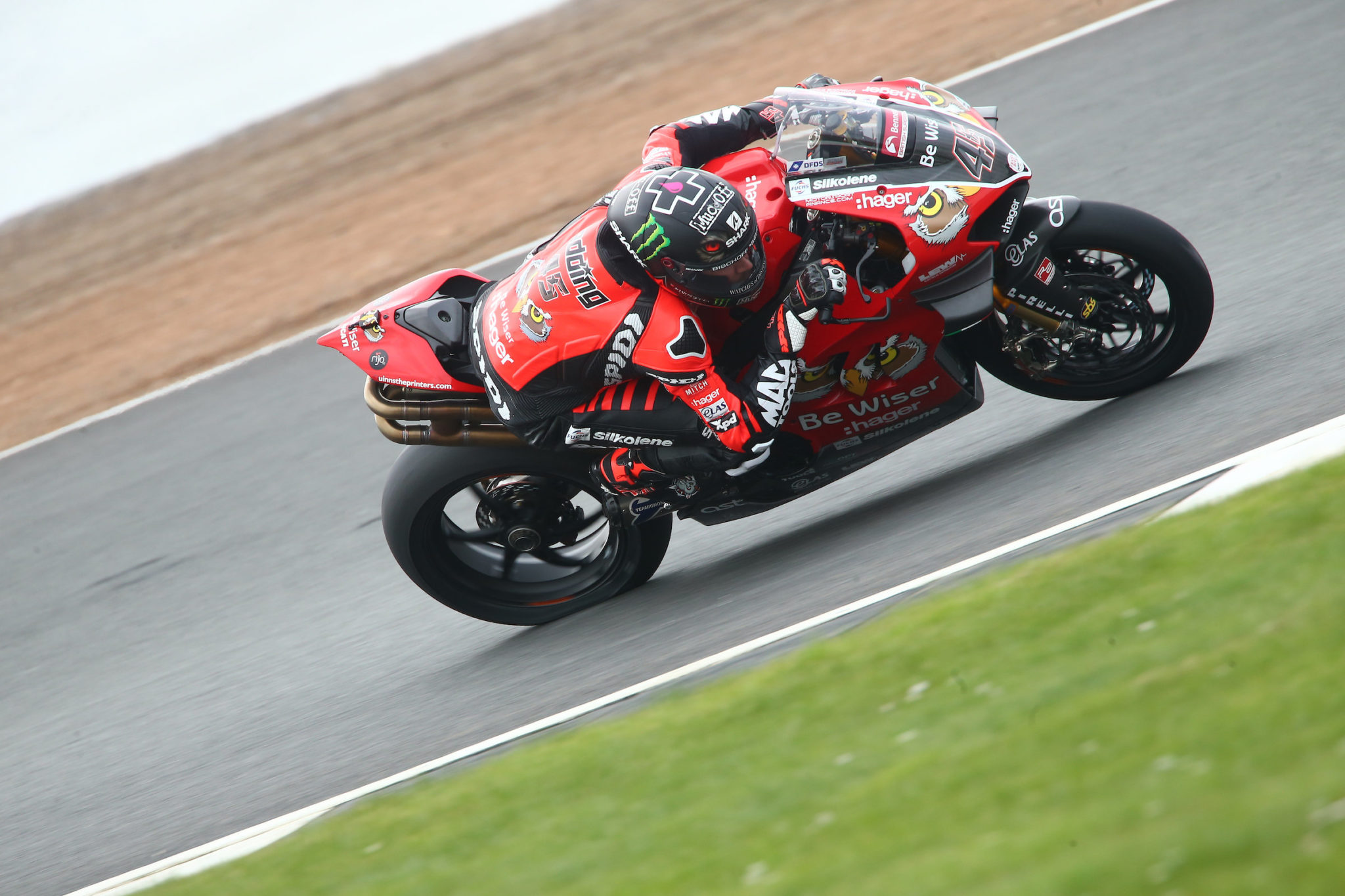 O'Halloran quickest
After four seasons in BSB with Honda Racing, and eight years in total with the team, the Australian has moved to the McAMS Yamaha set-up and the early indications are that he's gelled immediately with the R1 Yamaha.
Fast in the tests at both Monteblanco and Portimao, the now 31-year old took that form to the final test held at Silverstone last week and whilst conditions weren't ideal, with both cold temperatures and rain during the day, he again topped the timesheets to head into round one as, arguably, the slight favourite.
Ducati challenge
Perennial title challengers Paul Bird Motorsport again – on paper at least – have the strongest looking line-up with Redding being joined by 2015 champion Josh Brookes, both of whom find themselves in unfamiliar territory with Redding not only making his BSB debut but also his first time ever in a British Championship and Brookes riding a Ducati in the UK for the first time.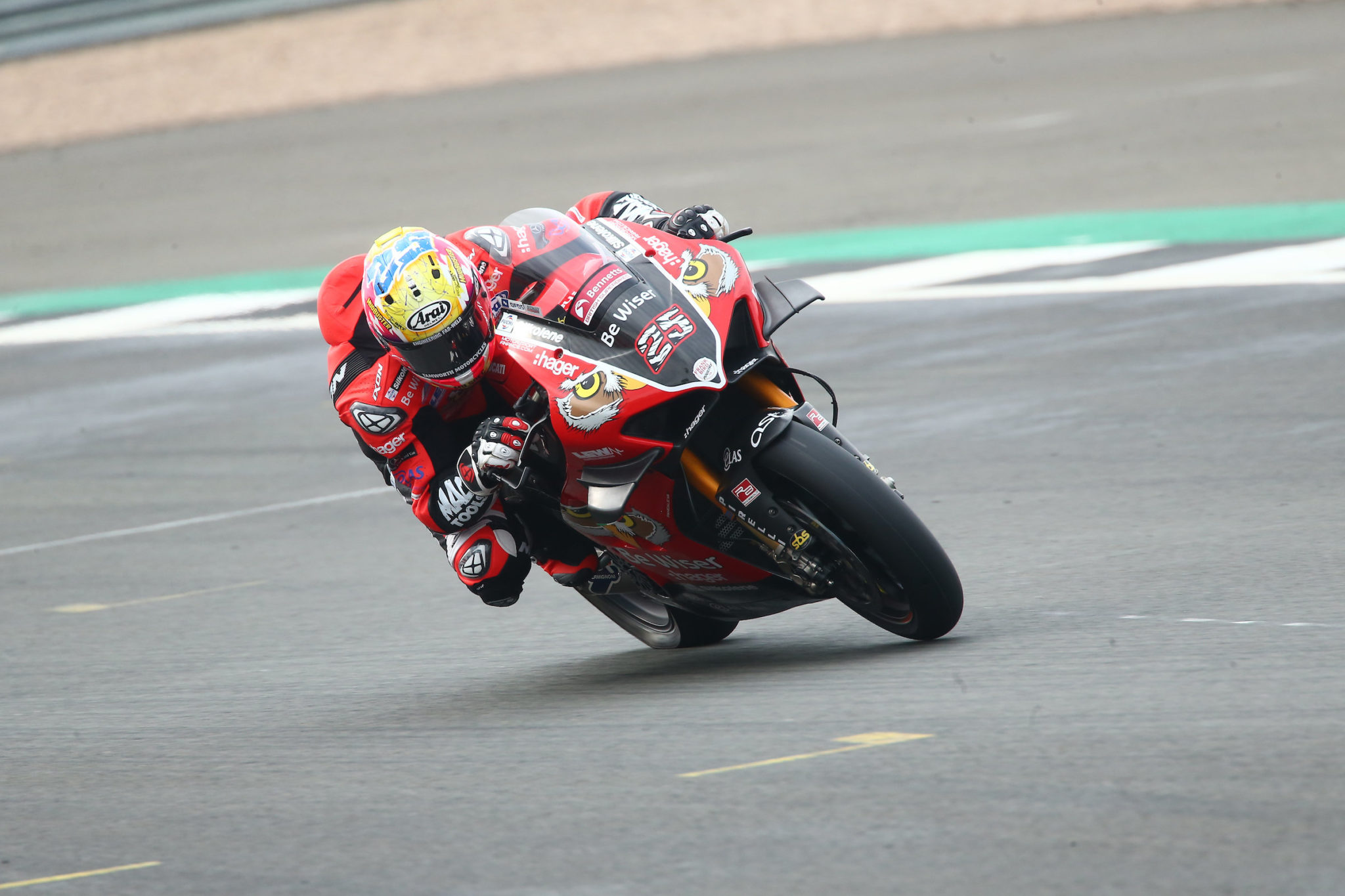 Switching from MotoGP to BSB is certainly a big change but Redding looks to have embraced it both on and off the track and with the first round being held at one of the few circuits he knows well – Assen and Donington Park being the others – he'll be keen to take advantage and get some good points on the board.
Brookes, meanwhile, is back on a Ducati for the first time since 2006 when he contested the World Supersport series but, in his usual workman like fashion, he's chipped away all winter and now looks to have found a good setting with the V4. A regular front runner in BSB, he'll be confident of making another bid for the title.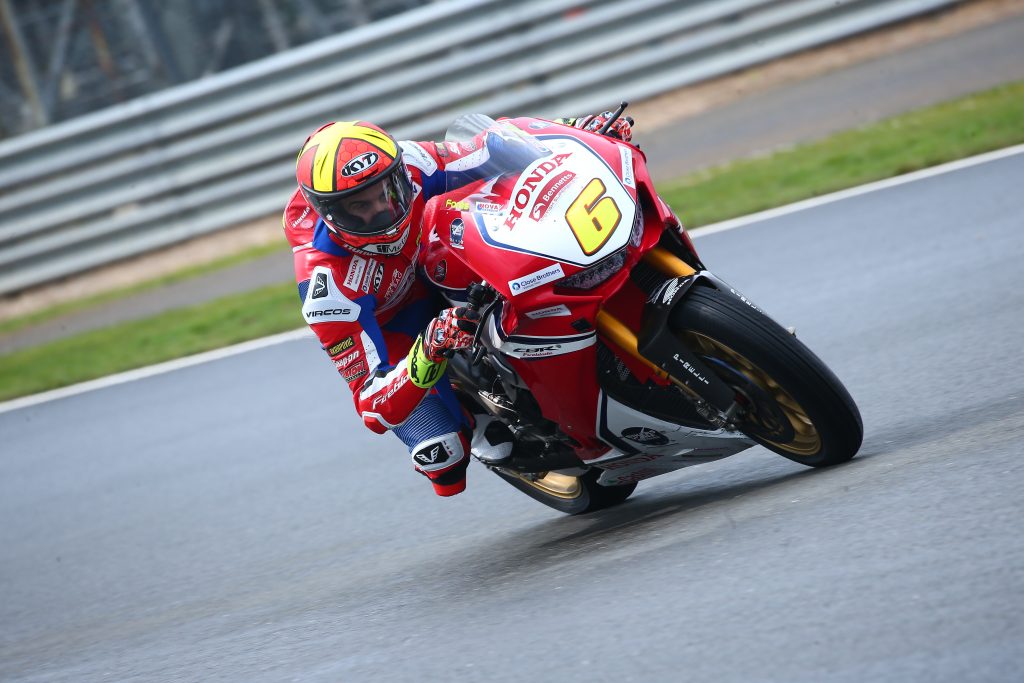 Change for the Champions
Last year's successful team, Quattro Plant JG Speedfit Kawasaki, come into the season with two brand new riders, Glenn Irwin and Benjamin Currie, with 2018 winner Leon Haslam having moved up into World Superbikes.
Irwin is the undoubted number one in the team having finished third overall last year for Ducati and although winter testing has been a bit up and down for the Ulsterman, he'll be expecting to be at the front once the racing gets underway. Curries makes his debut in BSB after a successful spell in the British Supersport Championship so is definitely one to watch.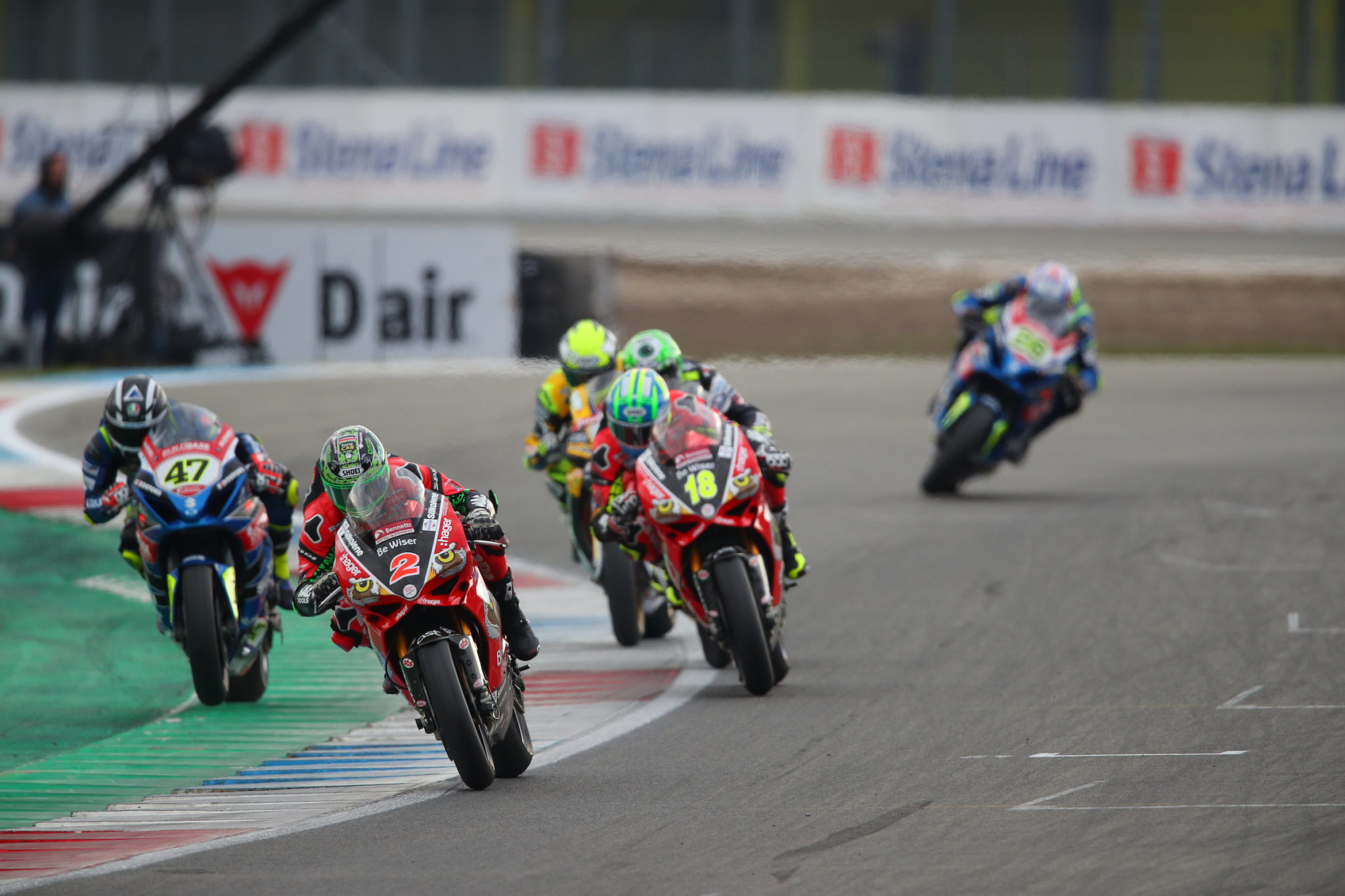 Spanish invasion
Fores can consider himself incredibly unlucky to have lost his ride in the World Superbike series after taking five podiums and finishing seventh overall last year so, like Redding, brings some undoubted world class credentials to the championship.
The Honda Fireblade hasn't been the most consistent package in recent times, and continues to struggle massively on the world stage, but the Spaniard is renowned for his hard charging qualities and if he can adapt to some of the quirkier British circuits like Cadwell Park and Knockhill, he's definitely got a chance of the title.
He's shown well in the tests, as has young team-mate Andrew Irwin who impressed when he joined the championship mid-way through last year.
Uphill battle
BMW have strength in depth with the Tyco and Smiths Racing teams but the bikes have arrived in the country late and all four riders – Christian Iddon and Keith Farmer (Tyco) and Peter Hickman and James Ellison (Smiths) – have only turned a handful of laps on the new S1000RR.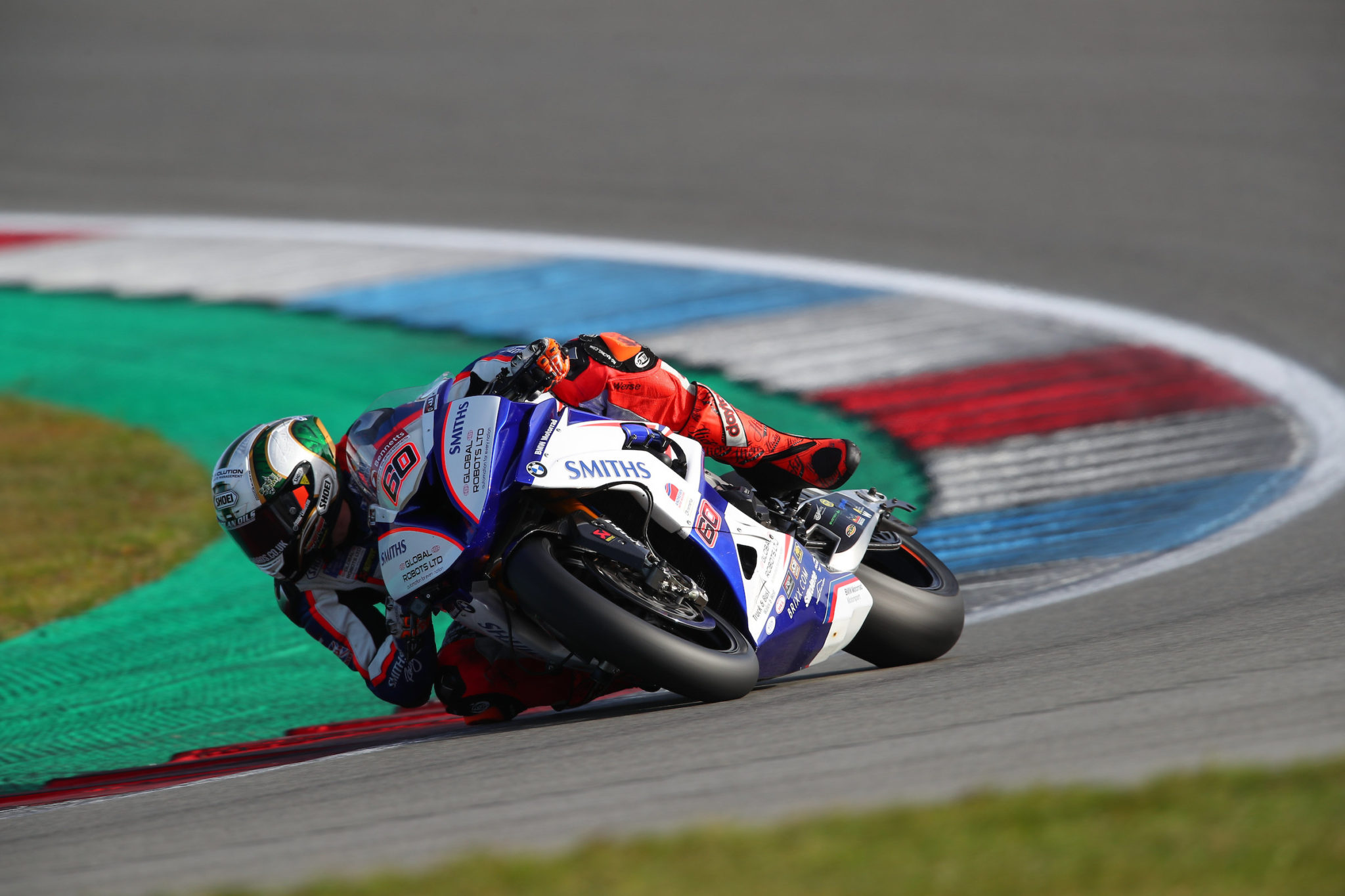 Both squads missed all of the pre-season tests but finally got on track last week with Tyco having a full day at Kirkistown near their base in Northern Ireland and Smiths getting decent mileage under their belts at both Cadwell and Rockingham.
Ellison and Hickman are proven race winners though, with the latter making the Showdown for the last two seasons, whilst Iddon has doing everything but win a race in his time in BSB so far and we should expect all four riders to get stronger as the year progresses.
Four-pronged attack
Suzuki will again be the fourth Japanese manufacturer with major presence in the series and, indeed, they have a four-pronged attack with both Buildbase/Hawk Racing and OMG Racing fielding the GSX-1000R.
Bradley Ray starred for the Buildbase team at the beginning of last year, shocking the paddock with a double victory at the opening round at Donington Park, and although his season faded quite dramatically, the experience will have done him the world of good and he should be challenging not only from round one but also all year long this time around.
He has a new team-mate in the shape of former British Supersport Champion Luke Stapleford and although he's only previously competed in two Superbike races, he could well be a dark horse especially as he's enjoyed a good winter.
Former race winner Luke Mossey has moved from title winners Kawasaki to OMG Racing which he hopes will re-ignite his career and he'll be joined by Ulsterman Josh Elliott.
Strong contenders
Two of the other major contenders though, for both race wins and the title itself, should be O'Halloran's team-mate Tarran Mackenzie and the Oxford Racing Ducati of Tommy Bridewell.
Consistency will be crucial for both riders but Mackenzie had an excellent debut Superbike season in 2018 which saw him lead races and finish on the podium whilst Bridewell bounced back superbly after losing his ride at Halsall Racing.
A switch to Steve Moore's Ducati team paid dividends for both parties and four podiums at the end of the year saw Bridewell win the Rider's Cup. If both riders can keep their mistakes to a minimum, they certainly have what it takes to succeed.
Danny Buchan and Dan Linfoot are other riders hoping to pick up podium positions but with 30 riders on a packed grid once more, we can expect each race to be fiercely fought. Wins, podiums and points will be hard to come by and whoever comes out on top will most certainly have earned it.
Having started watching motorcycle races all over the world form childhood, Phil Wain has been a freelance motorcycle journalist for 15 years and is features writer for a number of publications including BikeSport News and Classic Racer, having also been a regular contributor to MCN and MCN Sport. He is PR officer for a number of teams and riders at both the British Superbike Championship and International road races, including Smiths Racing, Quattro Plant Kawasaki, RAF Regular & Reserve Kawasaki, Dafabet Devitt Racing, John McGuinness, Lee Johnston and KMR Kawasaki. He is also heavily involved with the Isle of Man TT Races, writing official press releases and race reports as well as providing ITV4 with statistical information.