The second round of the British Superbike Championship at Oulton Park over the Bank Holiday weekend certainly threw up some different results compared to the opening round at Easter – those that scored well at the latter fared less so at the former and vice versa! That might not necessarily be the season-long trend but it does accurately describe the unpredictable nature of what's long been one of the most fiercely fought championships in the world.
Dominant performance from Brookes
Having dominated the official test at Oulton Park last month, Josh Brookes brought that form with him to the second round and although he didn't clear off into the distance in the two races as some people thought, the Be Wiser Ducati rider ended the weekend with the perfect set of pole position, a double victory and the fastest lap.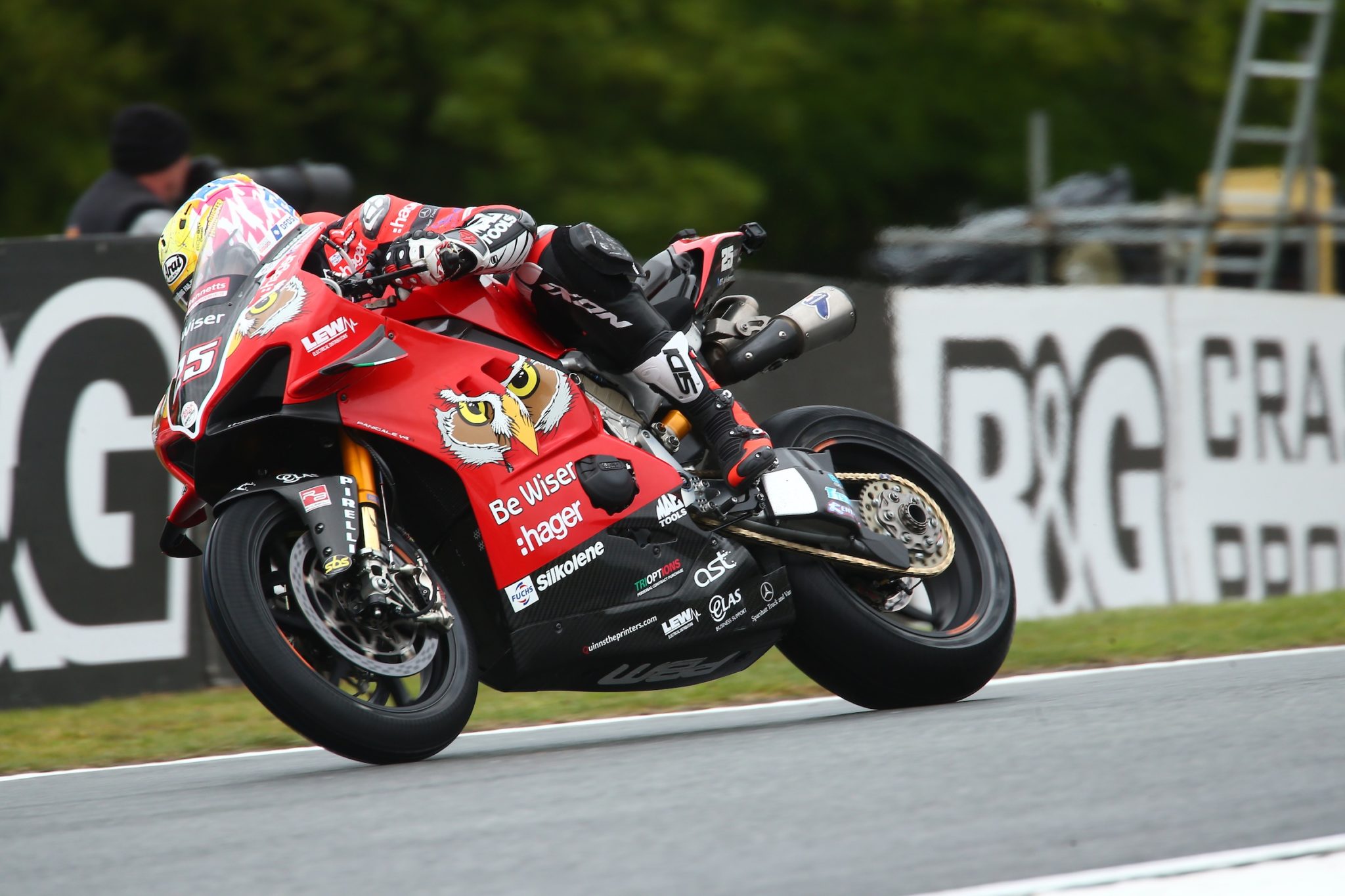 The Australian fared vastly better than what he did at the opening round when technical issues saw him leave Silverstone with zero points but the double victory, and manner in which he achieved them, shows just how quickly he's adapted to the new V4 Ducati. Already happy with the set-up, the 2015 Champion is now only making refinements to the package as opposed to radical changes and although there's a long way to go, he served a serious warning to his rivals of just what his intentions are.
Consistency paying off for Bridewell
Although Brookes took both of the wins at round two, he was made to work extremely hard in each of them by the similarly-mounted Tommy Bridewell, the Oxford Racing rider now joint leader of the championship after the first two rounds. After a period of time in the doldrums, Bridewell has been revitalised ever since he joined Steve Moore's team mid-way through last season and looks set to have his best season in the BSB series since finishing third overall in 2014.
The Wiltshire rider tends to work best in a one-man team and Moore and his small crew are certainly getting the best out of him. Since Oulton last September, he's been on the podium in six of the 11 races held, with three more top six finishes, and it's that consistency that has propelled him to the top of the standings and what make him a serious contender for honours in the year ahead.
Buchan on the up
Another rider reaping the rewards for consistency – and stability – is Danny Buchan with the FS-3 Racing Kawasaki rider joining Brookes and Bridewell on the podium in each of the Oulton races. Previous seasons have seen Buchan yo-yo between BSB and the Superstock 1000 Championship, which he's won twice but he now seems to have firmly found his feet in the premier class.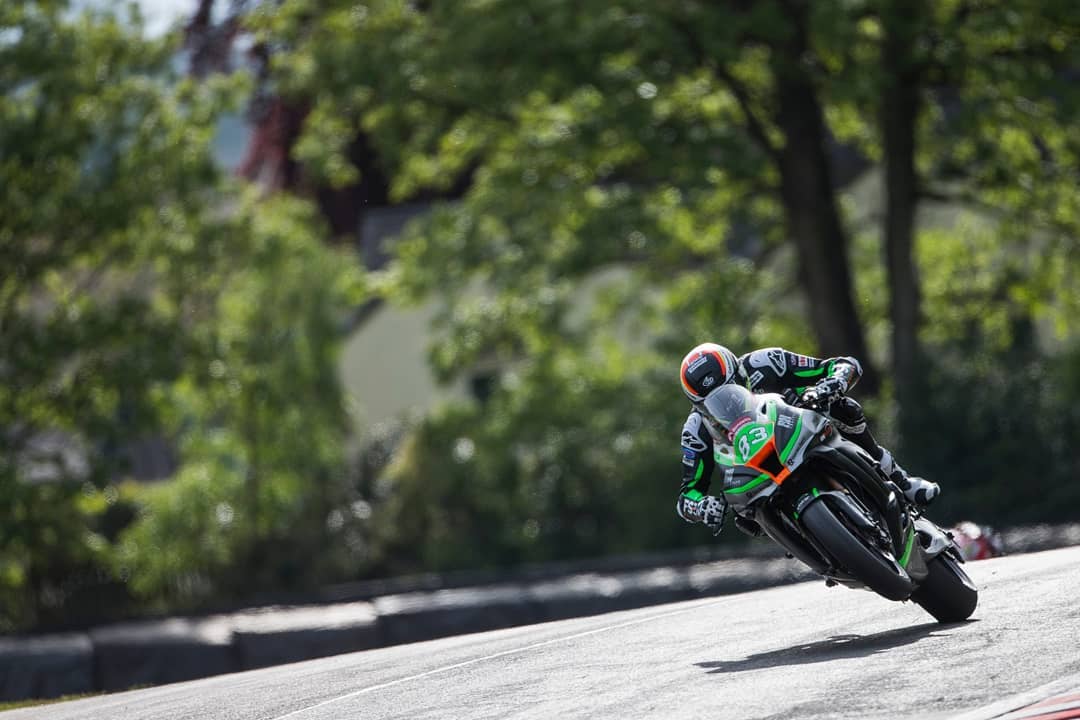 Last year saw him show moments of strength before fading away slightly at season's end but continuing with the same team for the second successive year is clearly helping his cause. With former BSB race winner Matt Llewellyn as crew chief, he too is benefitting from being the only rider in the team and his aim now must be to maintain the early season momentum throughout the year.
Redding impresses
Attention continues to be placed upon former MotoGP rider Scott Redding but Brookes' team-mate made many doubters eat their words at Oulton as he completed the day with impressive fourth and fifth place finishes. The Gloucestershire rider readily admitted he faced challenges at Oulton that he'd never encountered at any other track before but it's perhaps the measure of the rider that he left Cheshire feeling frustrated not to have finished on the podium.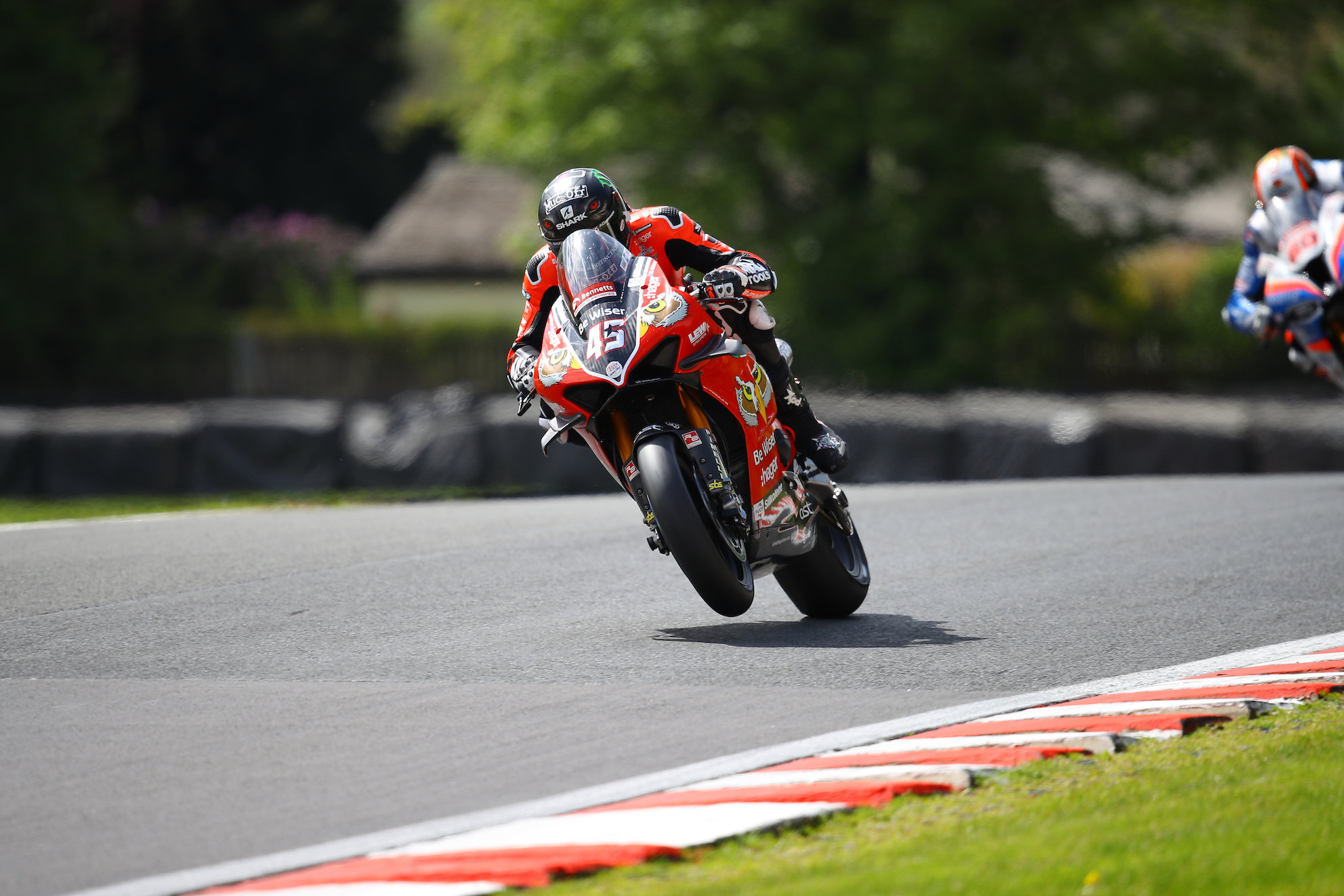 With blind corners, crests, undulations and barriers close to the circuit, Redding said the circuit was a scary but enjoyable ride and the results, coupled with an opening round podium, see him currently sit in sixth overall. He's well aware that many of the weekends and circuits will throw up new and different challenges which he has to overcome but, so far, he's doing exactly that and he's only going to get stronger as the year goes on.
Challenging weekend
Oulton proved to be a challenging weekend for round one winners Tarran Mackenzie and Josh Elliott with the duo scoring just 19 and seven points respectively across the two races. Mackenzie ultimately paid the price for a lowly qualifying performance on the McAMS Yamaha – his diminutive stature perhaps counting against him around the physically challenging Cheshire circuit – and had to fight his way through the pack in each race.
To his credit, he did just that and managed to salvage two half decent results from the weekend as did team-mate Jason O'Halloran who later revealed he'd been riding with a broken arm sustained at the test in April.
Elliott, meanwhile, never really got going and spent most of the weekend in the 10th-15th bracket which perhaps is where we expected him to be at the beginning of the season. However, Silverstone showed what he can do when it all clicks so he'll be hoping those kind of days return sooner rather than later.
Reigning champions struggle
If those three riders struggled then it's hard to find the words that accurately sum up the weekend experienced by reigning champions Quattro Plant JG Speedfit Kawasaki. The weekend got off to the worst possible start when series newcomer Ben Currie crashed out in the opening free practice session, sustaining a broken ankle in the process, but number one rider Glenn Irwin was expected to perform well.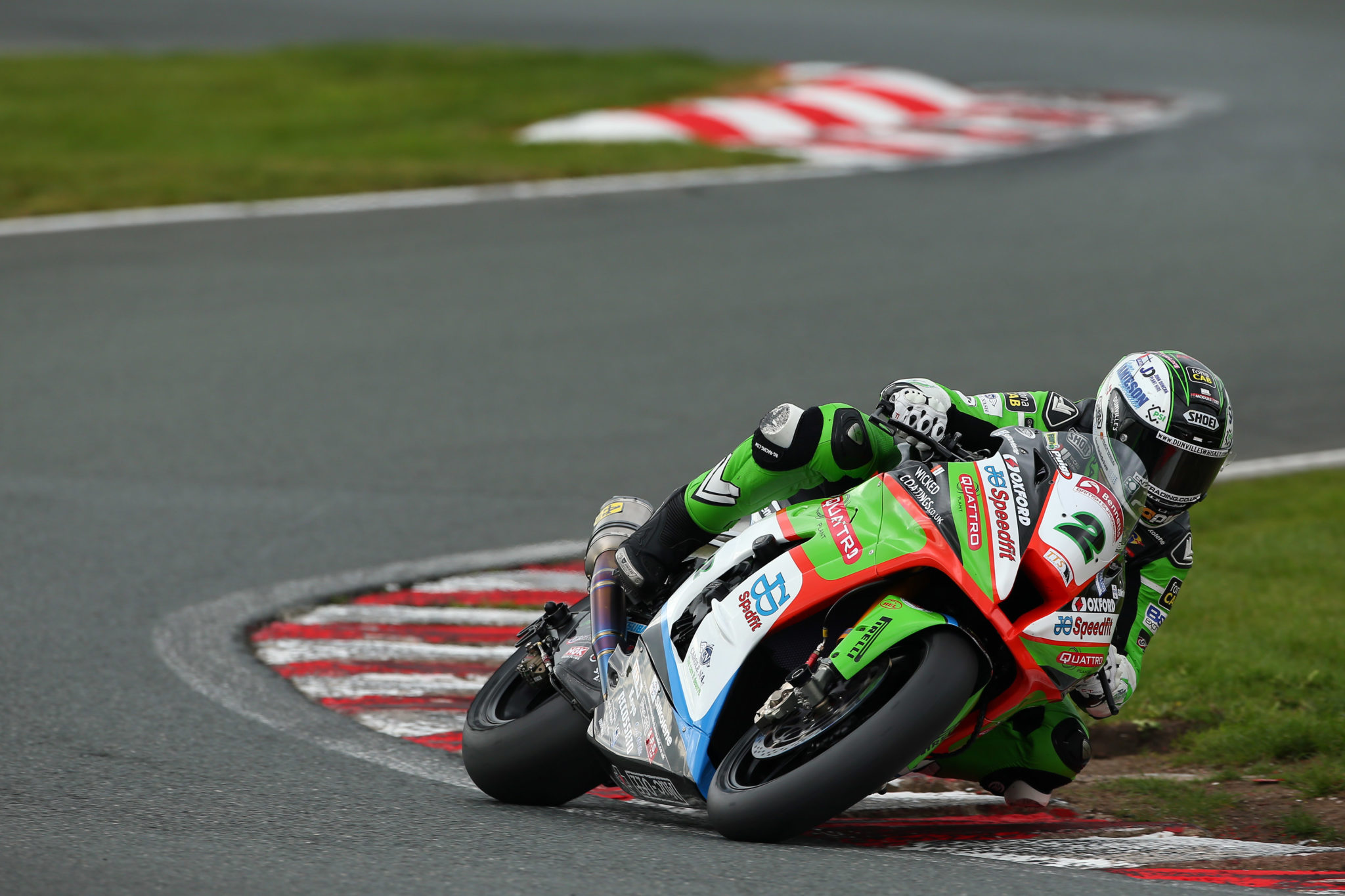 Unfortunately, the opposite happened and to see the Ulsterman down in 24th in qualifying, looking forlorn and lost, was a sorry sight given how well he's performed in recent years on the Be Wiser Ducati, third place overall last year an excellent return.
It was clear all was not well within the garage and unrest was confirmed on race day with some key team changes happening overnight and whilst five points from the first four races is a disaster for all concerned, they'll be hoping their woes are now behind them. Expect to see a much better performance at round three where their season will need to start in earnest.
Shining light
A number of the established guard and expected front runners may have struggled somewhat at Oulton but one man who experienced the opposite kind of fortunes was series rookie Ryan Vickers. The 20-year old – whose angelic, choir-boy looks hide a much tougher interior – has made the huge jump from the National Superstock 600 Championship, which he dominated last year, to BSB bypassing the usual route of British Supersport or Superstock 1000.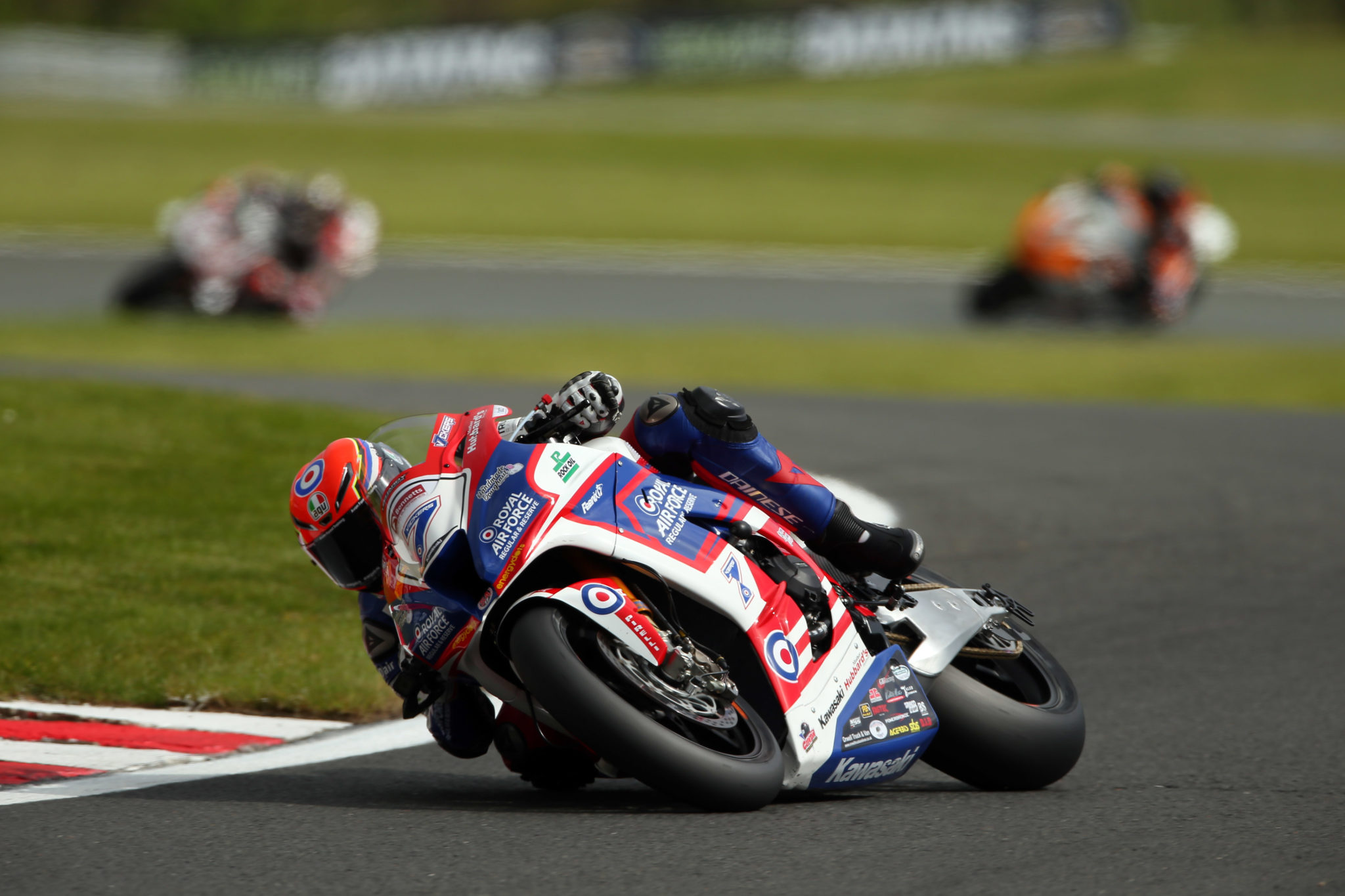 That kind of transition cannot be underestimated (indeed, it couldn't be much harder!) and whilst he impressed many with two points-scoring rides at the opening round, his stock rose further at round two as he took two sensational top ten finishes on the RAF Regular & Reserve Kawasaki finishing ahead of numerous race winners and podium finishers.
The Lee Hardy Racing team have a knack of unearthing gems and promoting young talent and whilst it's obviously extremely early in the season with more hurdles to overcome, indications are they've done it again with Vickers.
Having started watching motorcycle races all over the world form childhood, Phil Wain has been a freelance motorcycle journalist for 15 years and is features writer for a number of publications including BikeSport News and Classic Racer, having also been a regular contributor to MCN and MCN Sport. He is PR officer for a number of teams and riders at both the British Superbike Championship and International road races, including Smiths Racing, Quattro Plant Kawasaki, RAF Regular & Reserve Kawasaki, Dafabet Devitt Racing, John McGuinness, Lee Johnston and KMR Kawasaki. He is also heavily involved with the Isle of Man TT Races, writing official press releases and race reports as well as providing ITV4 with statistical information.