After a six week break for the International road races, the British Superbike Championship re-started at Snetterton last weekend and whilst the series had a strange look to it with the absence of reigning and six-time Champion Shane 'Shakey' Byrne, the races were certainly exciting affairs.
Golden opportunity for Haslam
Having taken the Championship lead last time out at Oulton Park, Kawasaki's Leon Haslam took full advantage of Byrne's absence to record his second successive double to make it five wins in a row and open up a formidable looking gap at the top of the table.
It's highly probably that Byrne's injuries will keep him out for the rest of the season and so the Derbyshire rider will never have a better chance of claiming his maiden British title.
The duo have been sparring partners for the last two seasons, disputing the title until the bitter end, and whilst Byrne's absence doesn't make it a given that Haslam will be BSB champion – there are still plenty of other riders on the grid more than capable of taking the number one spot – the 35-year will be looking to press home his superiority over the next few rounds.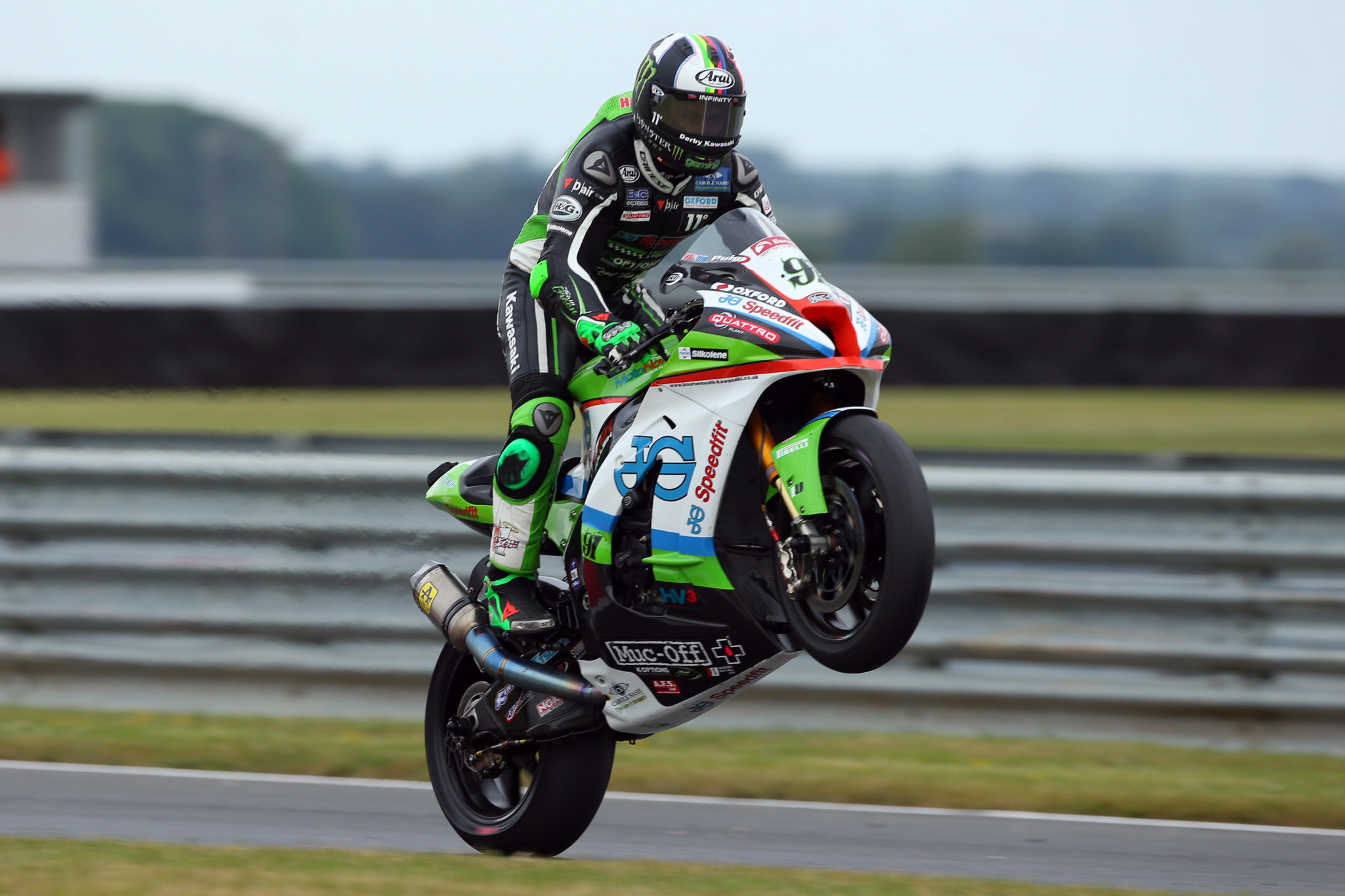 Dixon stakes claim 
Haslam certainly didn't have it all his own way at Snetterton though, which is what all neutrals will be hoping for at the next few rounds, with Jake Dixon taking two more podiums, just as he had done at Oulton Park.
The RAF Regular & Reserve Kawasaki rider had a slow start to the season but both he and the team maintained their pace was good and when everything came together, they'd be running at the front – and that's exactly what's happened.
Just as he did at Oulton, the 22-year old was in contention for a podium throughout the two races at Snetterton and if he hadn't been left with work to do when Bradley Ray and Glenn Irwin crashed in front of him, he may have been able to take his first win of the season.
Instead, he had to settle for second and third place finishes but the next round takes place at Knockhill, scene of his memorable double victory twelve months ago, and his confidence will certainly be high as he heads north of the border. Expect the Ashby resident to continue his march up the table.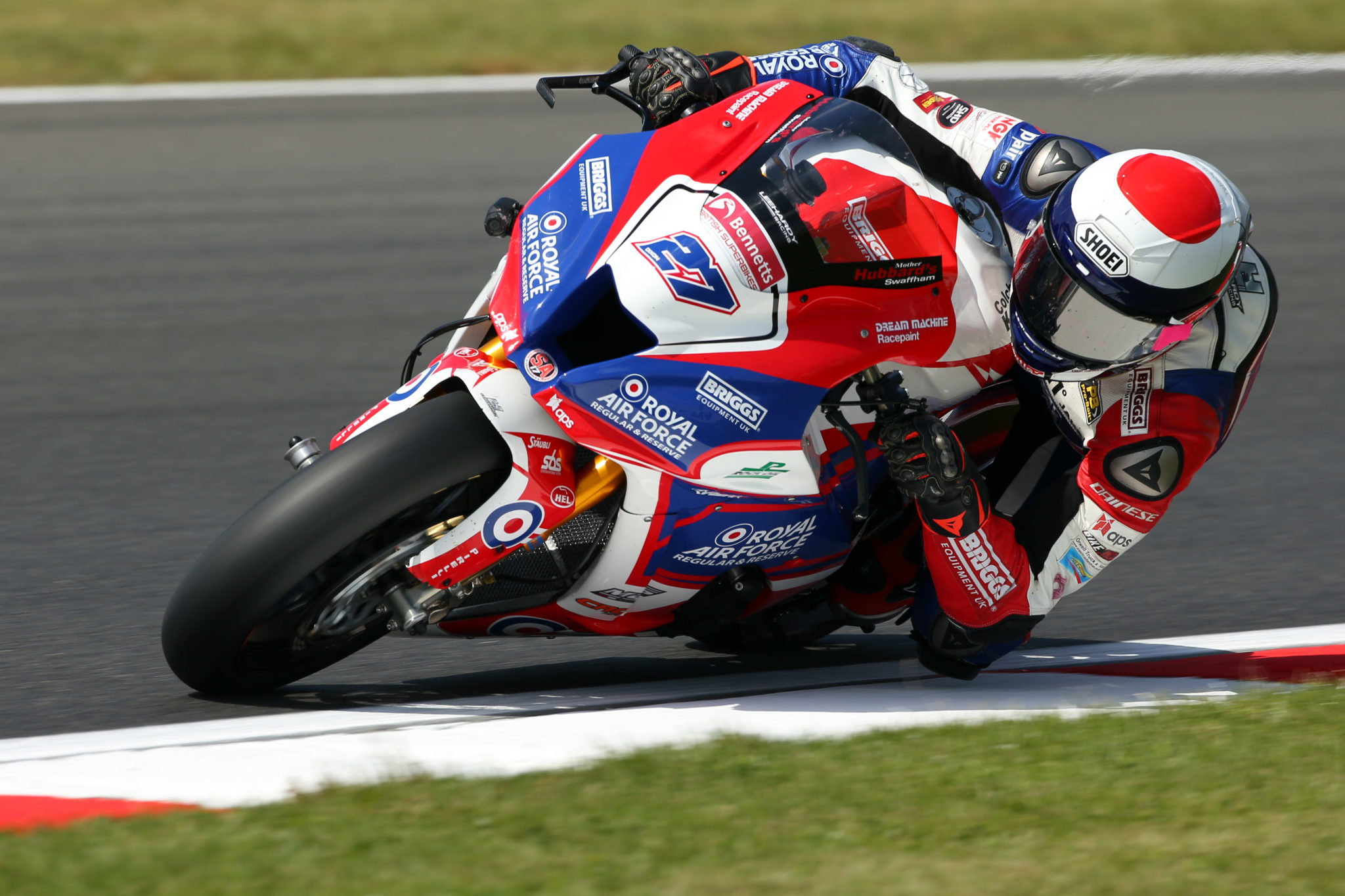 Brookes makes progress
Just as Dixon's start to the season was slow, so too was Josh Brookes'. The Australian was a shadow of his former self at the early rounds as he got readjusted to the R1 Yamaha but, having seemingly turned the corner at Oulton, he was back to his best at Snetterton, fighting for the race win on each occasion.
He would no doubt have been slightly disappointed to have only come away from the Norfolk venue with a third and a fourth but the fact he was running up front from free practice onwards hopefully proves that will be the case at each and every round from now on.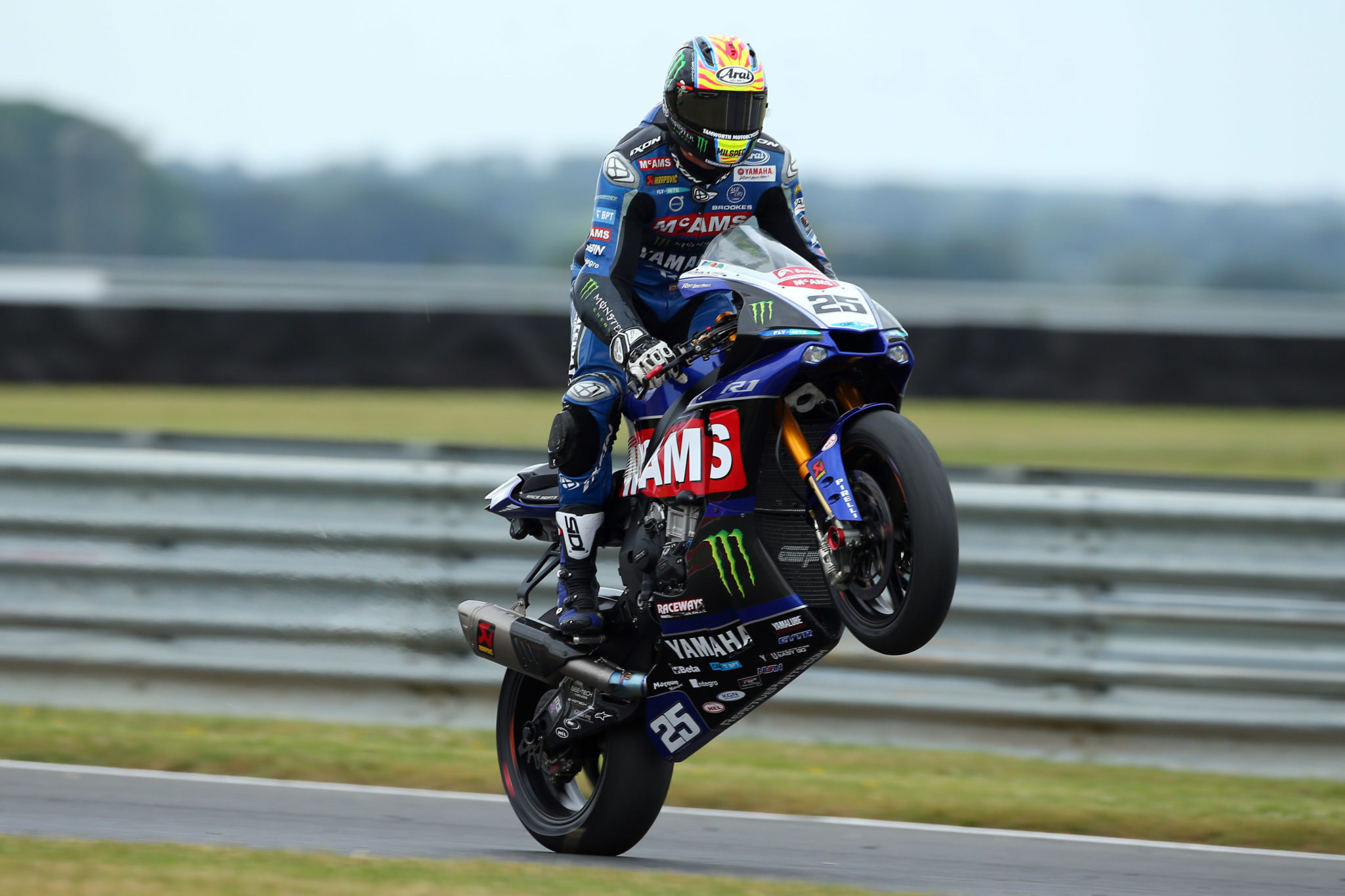 Ray comes unstuck
Snetterton was a weekend to forget for previous series leader Bradley Ray despite the youngster claiming pole position. With his pace never in doubt all weekend, the Buildbase Suzuki rider crashed out of both races just when he looked on course for a good haul of points in each.
It's left him some 64 points adrift of Haslam and, equally important, 15 points adrift in the podium credits tally. Both his crashes came when he lost the front end, the second also claiming Glenn Irwin, but, such has been his progression this season, it's easy to forget it's still only his second year in BSB and mistakes like this can be forgiven as he continues on his steep learning curve.
Few expected him to be contesting the title but he will have learnt a lot from the weekend at Snetterton and we can expect him to be back on the podium sooner rather than later.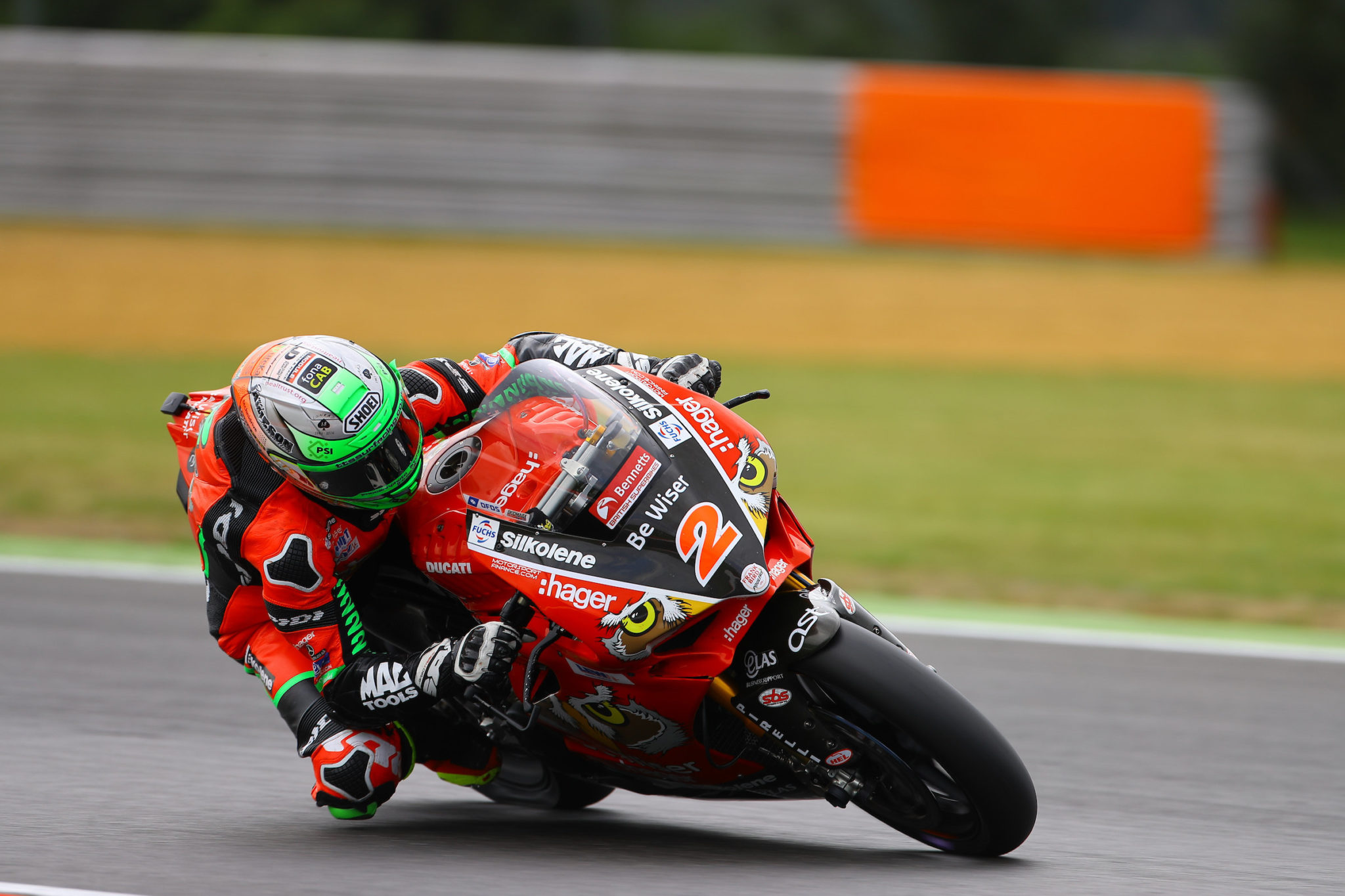 Brothers in arms
With Byrne out, Irwin assumed the role of team leader at Be Wiser Ducati and, fresh from his double victory at the North West 200, he was full of confidence all weekend. With front running pace throughout, the Ulsterman took a good second in race one and felt the win was his in the second encounter before being collected by Ray.
The 28-year old now looks ready to contest the race wins, week in week out, and, already in a Showdown position, only podiums will be on his radar from now on.
Younger brother Andrew has been brought into the team for the foreseeable future and his adaptation and pace were clear to see. A rookie mistake cost him – and three other riders – in race one, something that has happened before and will happen again, but he took a good tenth in race two and it will be interesting to see his progress over the next few rounds.
Having started watching motorcycle races all over the world form childhood, Phil Wain has been a freelance motorcycle journalist for 15 years and is features writer for a number of publications including BikeSport News and Classic Racer, having also been a regular contributor to MCN and MCN Sport. He is PR officer for a number of teams and riders at both the British Superbike Championship and International road races, including Smiths Triumph, Quattro Plant Kawasaki, John McGuinness, Ryan Farquhar and Keith Amor. He is also heavily involved with the Isle of Man TT Races, writing official press releases and race reports as well as providing ITV4 with statistical information.