The penultimate round of the British Superbike Championship at Donington Park last weekend saw another master class from Scott Redding as the Be Wiser Ducati rider dominated proceedings to extend his lead over team-mate Josh Brookes.
Brookes and Tommy Bridewell had no answer to the former MotoGP rider and although three races still remain, with 75 points available, his 28-point advantage looks ominous.
Redding rules
Just like Assen the round before, Redding was favourite for honours on the Donington GP circuit not just because of his previous Grand Prix pedigree there, but also because of his hat-trick on the National circuit in May.
He delivered exactly what was expected of him and after dominating qualifying, he went on to do the same in the two races. The threat of bad weather on race day, which may have levelled the playing field, never came to fruition and in truth his double victory never looked in doubt.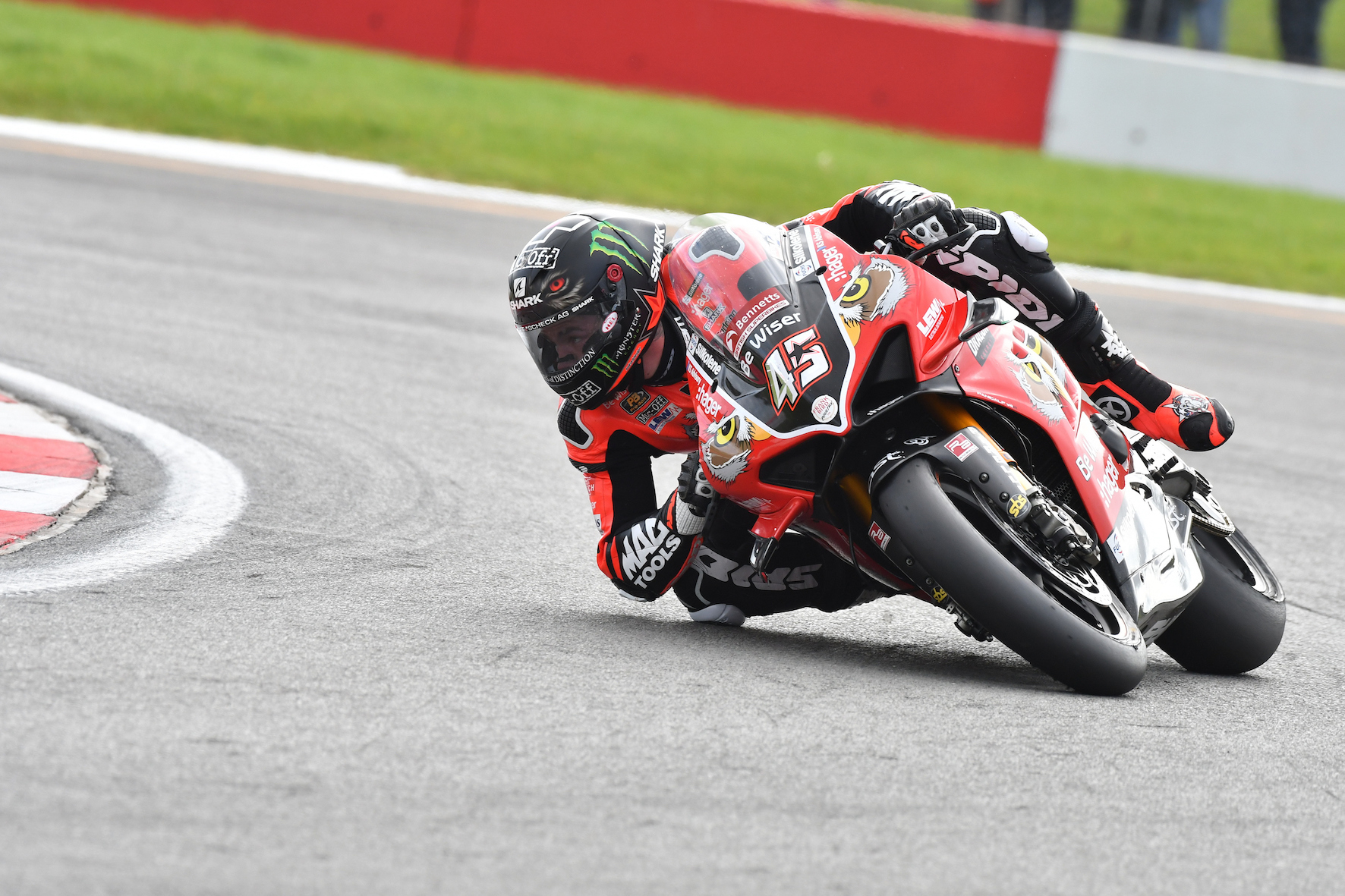 Brands Hatch in late October may still bring unpredictable weather with it but it wouldn't be amiss to say Redding already has one hand on the title. As we have seen in previous years though, anything can happen at the final round so he won't be celebrating until he's got the job done.
Second best – Brookes/Bridewell
Brookes and Bridewell couldn't live with the pace Redding set all weekend and although they were closer to him than what they had been in Holland, they were simply beaten by the better man.
Brookes, in particular, took the defeats hard and was berating himself afterwards as he claimed he simply wasn't riding well enough or to his full potential. His deficit to Redding had doubled at the conclusion of the two races at Donington and although he's recognised as the current King of Brands, he knows he has it all to do if he's to win his second BSB title.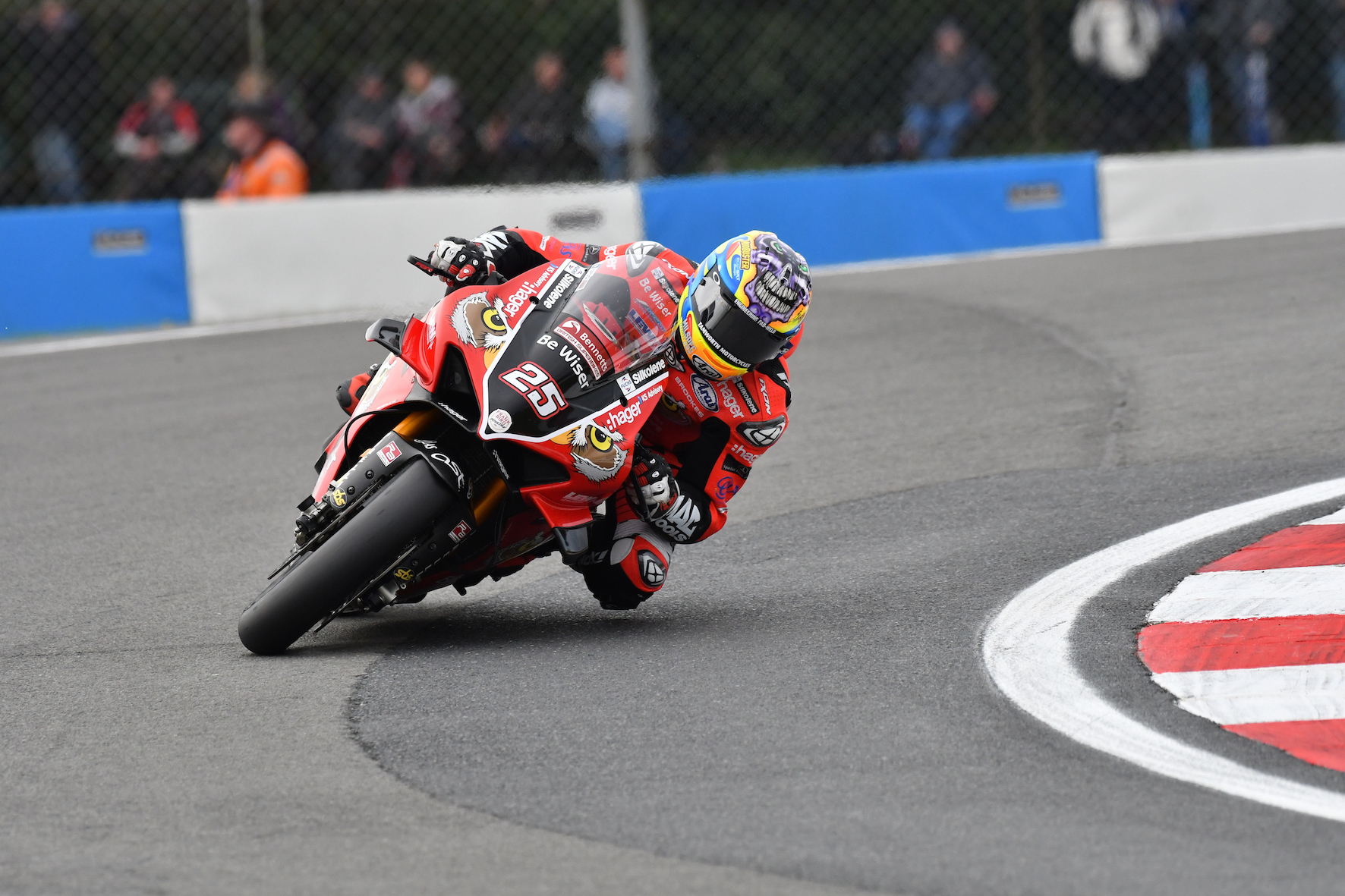 Of course, all it takes is for Redding to have one DNF for Brookes to be right back in the hunt but the psychological edge appears to be with Redding.
For Bridewell, Donington pretty much summed up his season as he pushed his fellow Ducati riders harder than anyone without actually looking like he had the measure of them.
Second and third have been his regular finishing positions all year long on the Oxford Products Ducati but that's no mean for either him or the team who operate on a considerably lower budget to that of Paul Bird's team.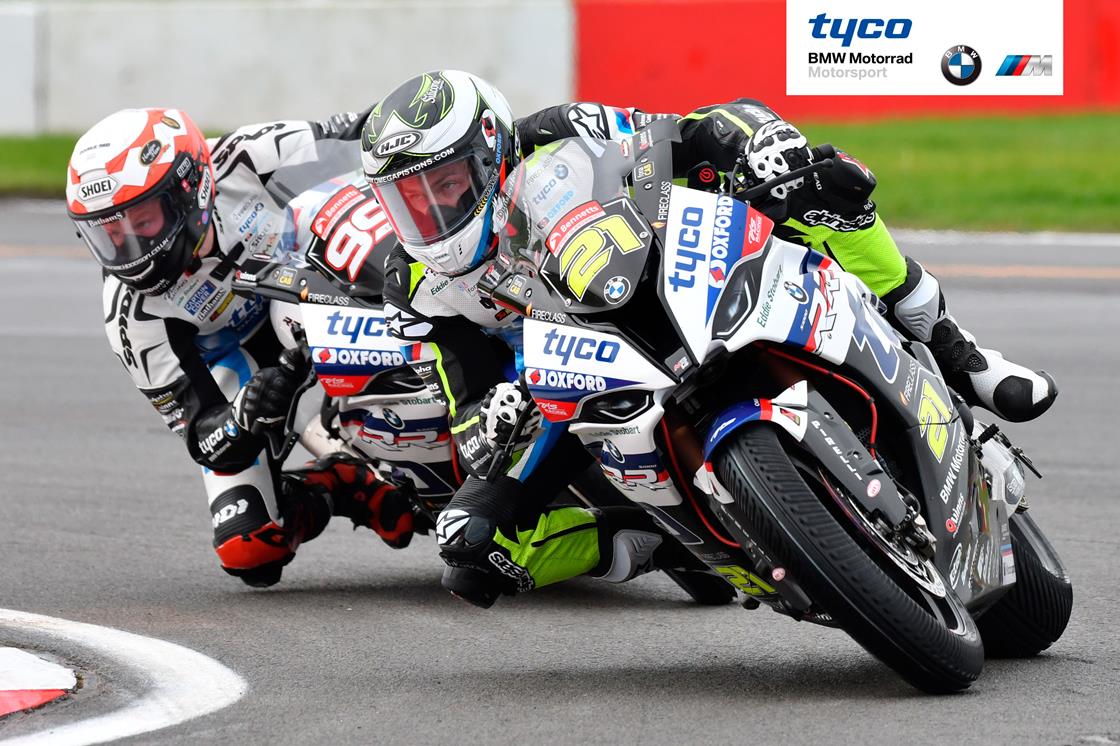 Out of contention
If truth be told, the Showdown was only ever going to be disputed between the three Ducati riders as the other Title Fighters – Tarran Mackenzie, Danny Buchan and Peter Hickman – have been unable to show similar consistency or race-winning potential.
Mackenzie's strong start to the year, which saw him win at Silverstone and score a number of podiums elsewhere, was ultimately undone by two heavy crashes. Since returning from the broken wrist suffered at Thruxton in August, the bottom half of the top ten is all he's managed but he'll come back stronger in 2020.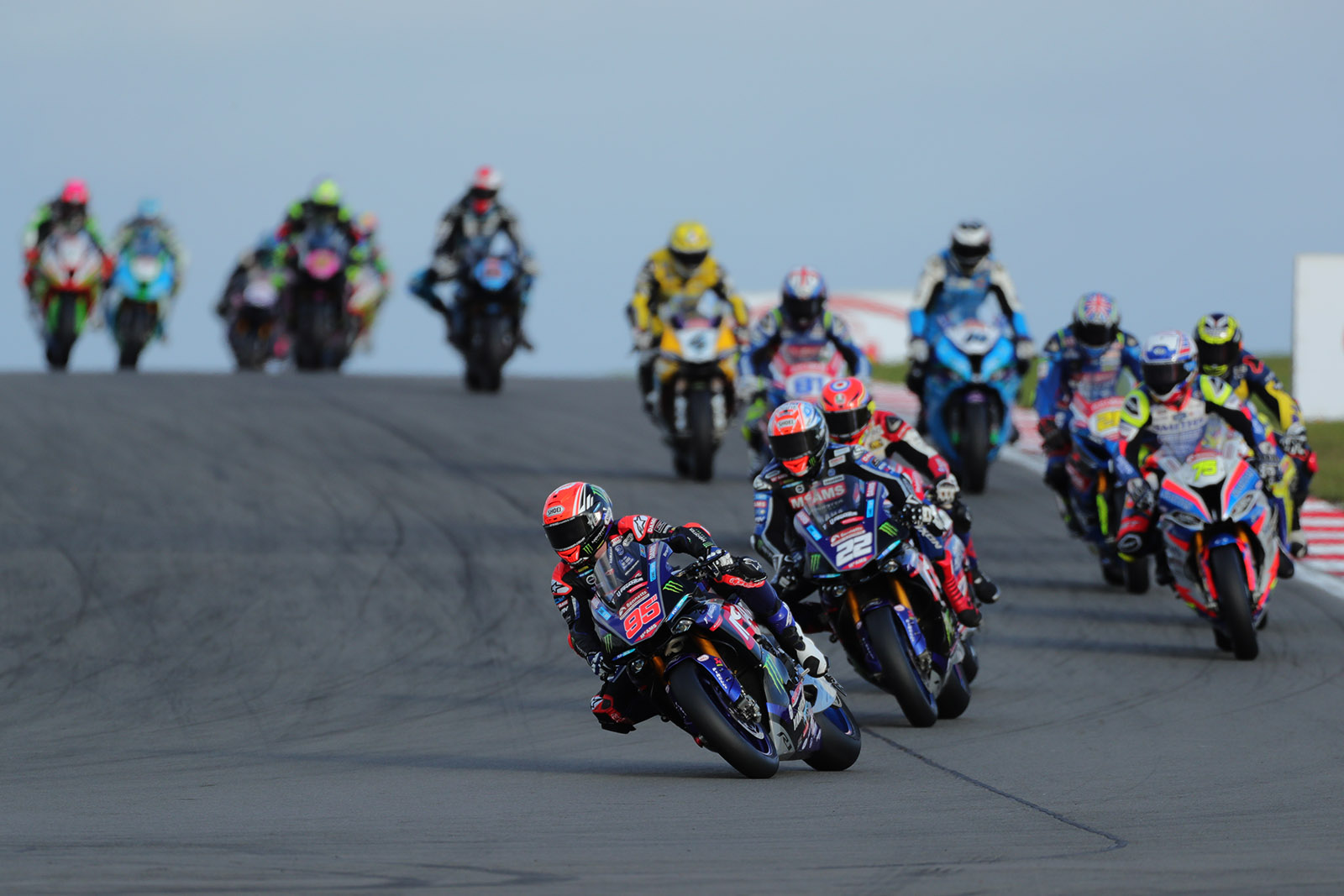 Buchan has had his best ever year in BSB, as seen by his fine victories at Knockhill and Cadwell Park, but he hasn't been able to bring that kind of form with him into the Showdown. Fourth was his best result at Donington as it was for Hickman with the Smiths Racing BMW rider only denied a similar result in the second race when the chain broke.
Getting the all-new S1000RR just 30 days before the beginning of the season meant the first half of the year was a major challenge for the team but, the best of the BMW runners, they're ending the year strongly and should be able to fight for the wins and podiums on a more regular basis next year.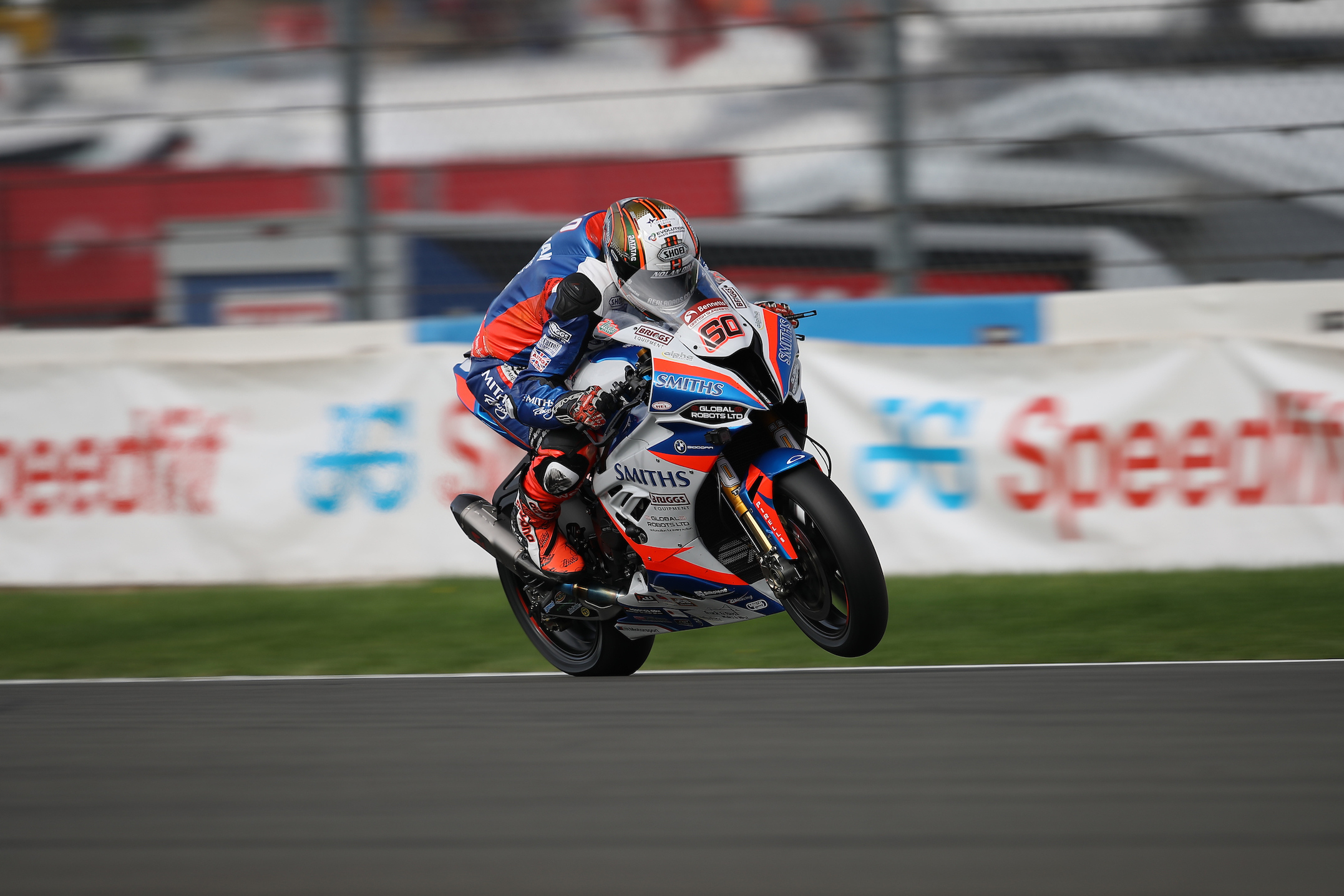 Wide open
The race for the Rider's Cup, for seventh overall in the championship, remains wide open but it's the two Honda Racing riders that continue to lead the way – Andrew Irwin and Xavi Fores.
After taking first and second and Thruxton, the following three rounds were disasters for Irwin, particularly at Cadwell and Oulton where he had the rule book thrown at him for two misdemeanours, but he had a good meeting at Donington with fifth and seventh place finishes.
He outshone team-mate Fores and outscored him by three points which gives him a slender five-point advantage in the Cup battle. Spaniard Fores, who is tipped to make a return to the World Superbike Championship next year, would no doubt have been expecting more than seventh and eighth after taking three podiums at the Leicestershire venue back in May.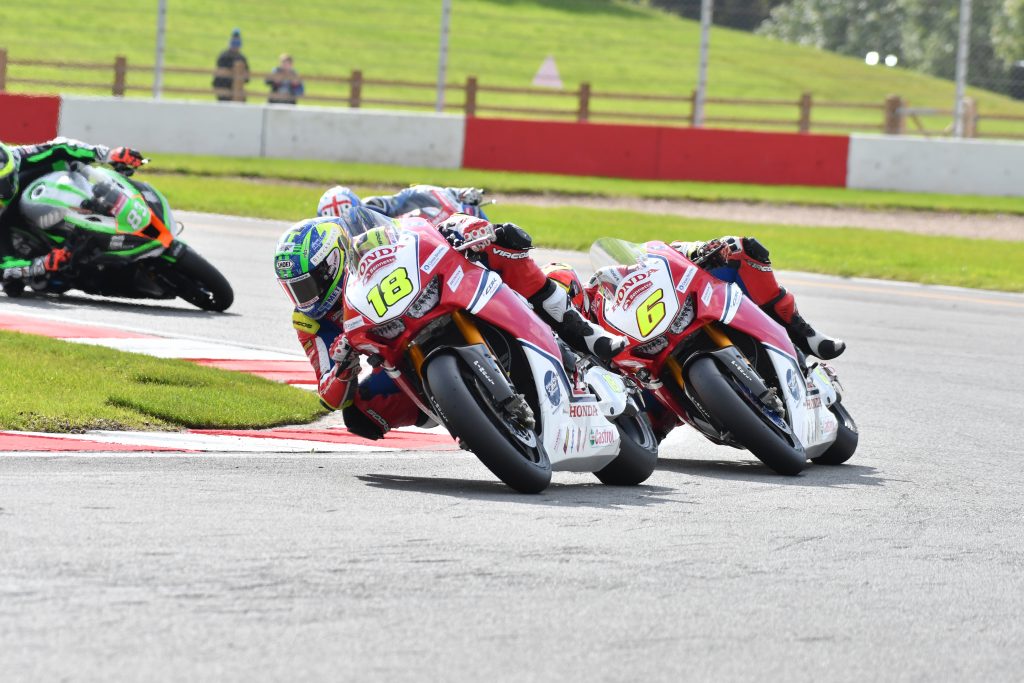 Mackenzie's McAMS Yamaha team-mate Jason O'Halloran lost ground after only managing a best finish of tenth with Christian Iddon the fourth rider still in contention after fifth and sixth at the weekend. He rode well in both races and could well have had a podium in race one had his left footrest not broke off in the closing stages of the race.
Impressive ride
One rider who again impressed at Donington was young Ryan Vickers on the RAF Regular & Reserve Kawasaki. At just 20 years of age, Vickers is the youngest rider in the class and, at times, it's been a baptism of fire for the Thetford rider but an eighth place in race one once more showed his potential.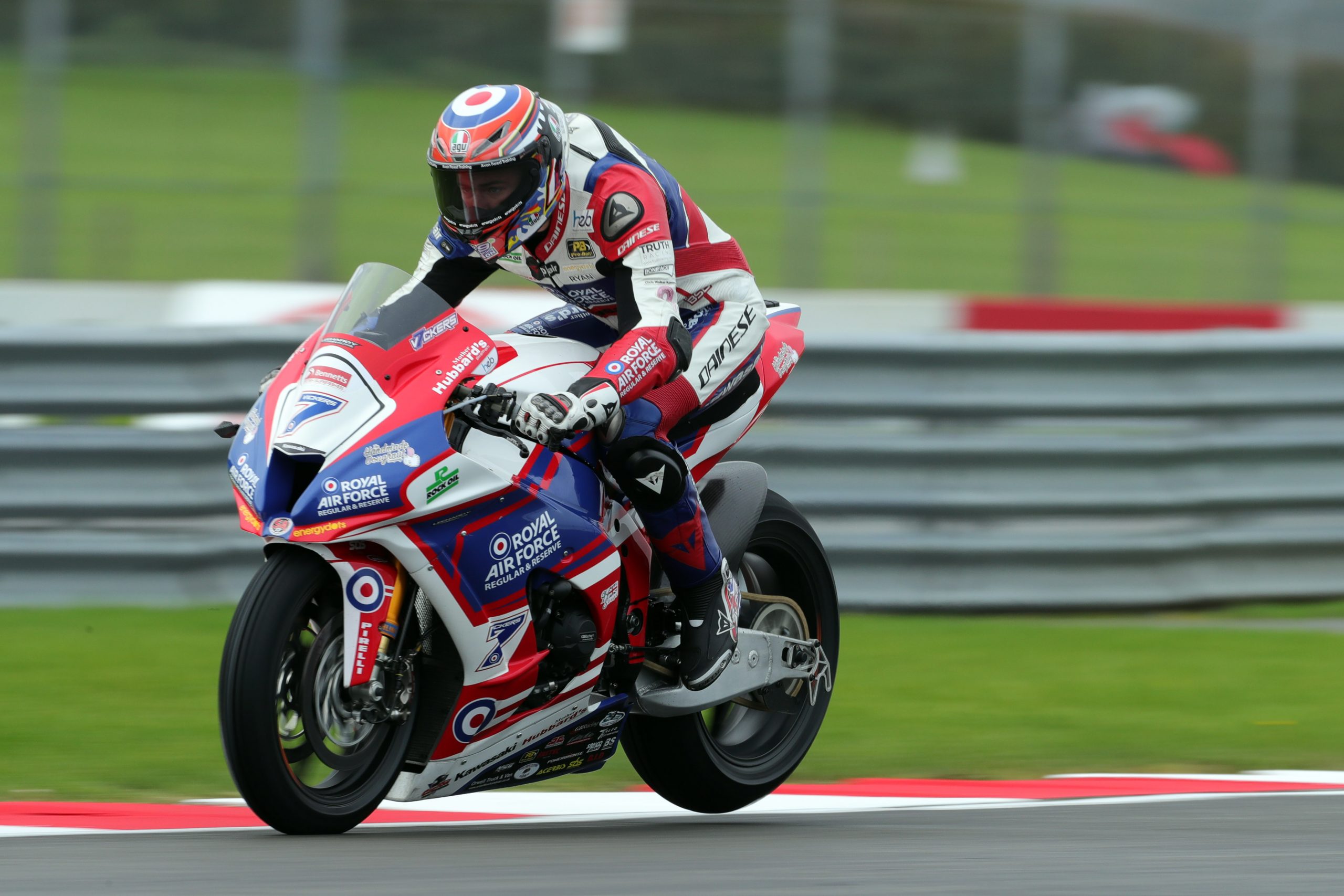 The reigning Pirelli National Superstock 600 champion made a big jump moving into BSB this year and it's been a bumpy ride with a number of heavy falls along the way but he's bounced back from all of them with his pace undiminished.
Seventh at Cadwell Park in August remains his best finish of the season but, when things go right, he's established himself amongst the top ten with the last four rounds seeing him achieve that feat on five occasions.
He still has a lot to learn but he's definitely one to watch for the future and could well spring a surprise or two next year when he's expected to remain with the RAF team.