The road racing world had its fair share of ups and downs in 2018 but it received a timely boost this week with the news that Michael Dunlop will make his return to racing in 2019 with Tyco BMW. The Ballymoney man hasn't ridden since the TT last June so, after the exploits of Peter Hickman and Dean Harrison last year everything's now in place for a mouth-watering season.
Maverick returns
Dunlop took a hat-trick of wins at last year's Isle of Man TT but although he won the opening Superbike race for Tyco BMW, who he joined at the beginning of the year, the rest of the week – in the big bike races at least – saw him upstaged by both Hickman and Harrison.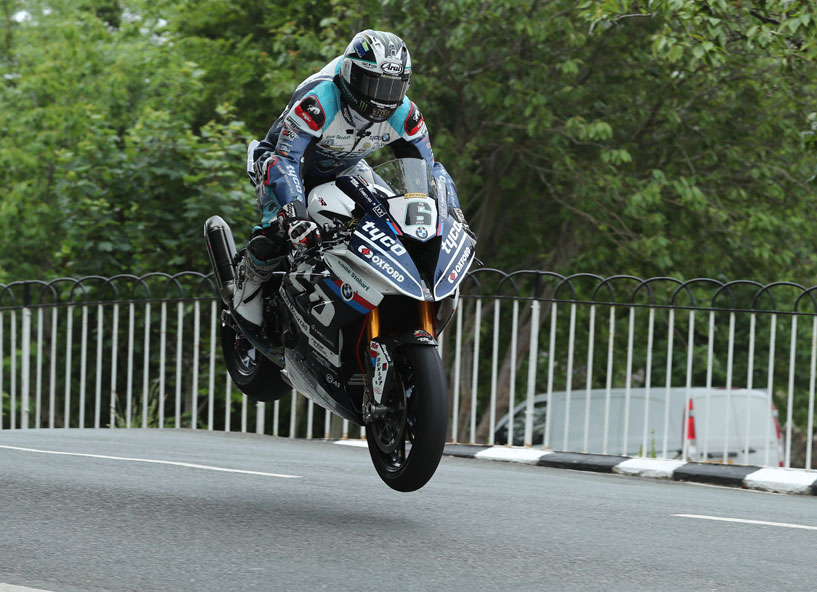 Indeed, the Superbike win was somewhat fortuitous as Harrison had smashed the outright lap record from a standing start to open up a sizeable lead only to be forced to retire on the fourth lap with a broken clutch. Dunlop duly took his 16th victory with wins number 17 and 18 following in the opening Supersport and Lightweight races.
Second in the Superstock on his own BMW, Dunlop could then only manage fourth in the Senior where laps of 131mph were nowhere near Hickman's magnificent 135mph+ winning lap. New Dunlop rubber and suspension changes didn't work as expected and it left Dunlop – who turns 30 in March – with some serious thinking to do.
However, it all paled into insignificance a month later when elder brother William tragically lost his life in practice for the Skerries 100 and little has been seen or heard – understandably so – of Michael since.
Having already lost father Robert and Uncle Joey to the sport the Dunlop family have made their own, Michael will no doubt have done an awful lot of soul searching in the subsequent six months before deciding to continue racing. But now that he has, you can guarantee that the one of the toughest, most determined riders on the grid only has one thought on his mind – winning.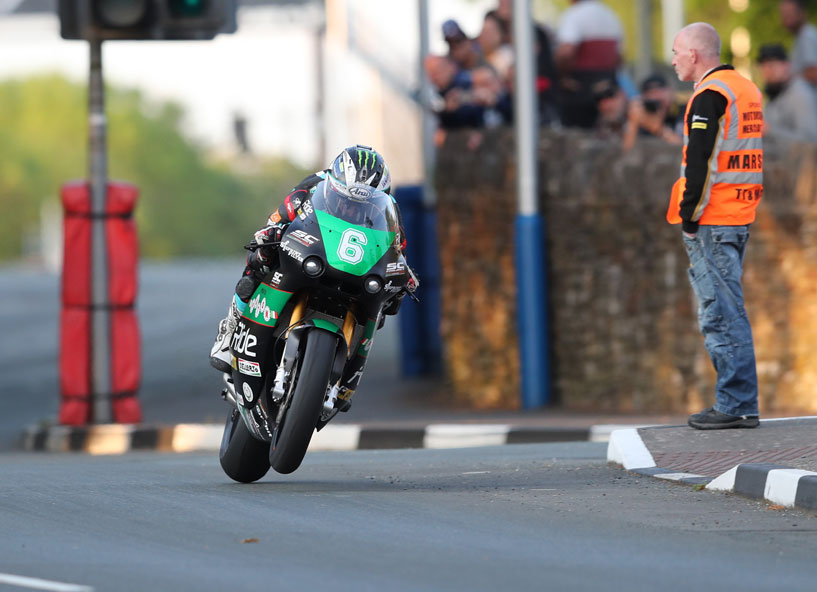 Continuing with TAS Racing and Tyco BMW for a second season, Dunlop, already the third most successful rider at the TT with 18 wins, will be looking to add to that tally with the latest version of the S1000RR and said: "I'm looking forward to working with the TAS Racing boys again this year. We grabbed a Superbike TT win last year, which was a good start and the goal this year will be to go after both the Superbike and Senior TT wins on the Island."
"BMW has launched a new bike, which I should be riding in a few weeks' time. With the added improvements to the package and a second season with the same team, we should be in a good place to go after both the big wins on the Island."
Tried and tested
Dunlop's return will be warmly received by the whole racing fraternity and although he'll be one of their biggest threats once more, both Hickman and Harrison will welcome the fact there'll be competing alongside him once more.
The duo have undoubtedly raised the bar at the Island and given Hickman was held up by traffic on more than one occasion on his record-breaking lap, costing him at least half a dozen seconds, it's not unfeasible to suggest a 136mph lap is a possibility this June. Obviously, a lot of factors will need to come together for that to happen but three of the best riders all being in the same race certainly ticks one of those boxes.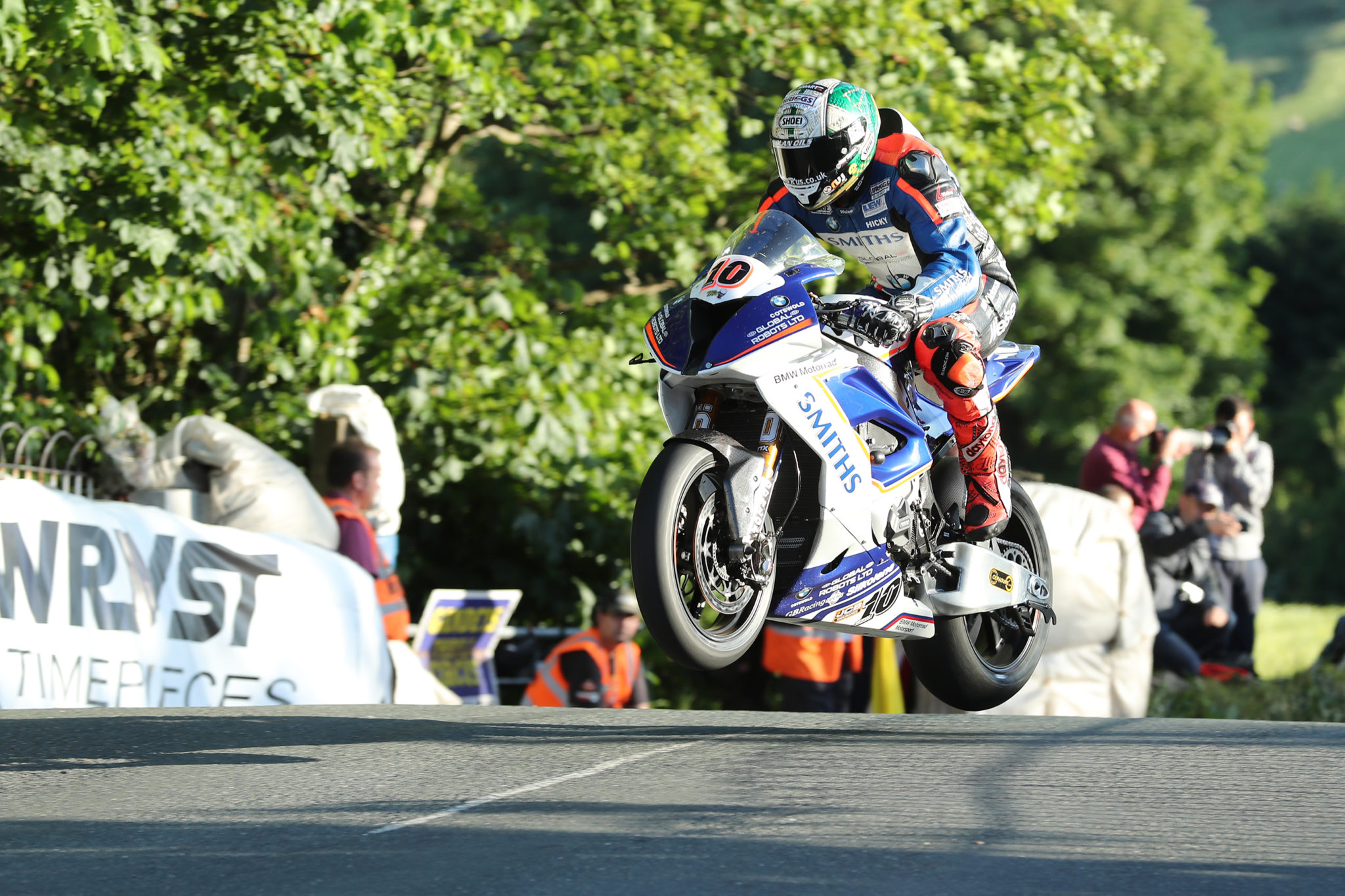 Hickman and Harrison will continue with their respective Smiths Racing BMW and Silicone Engineering Kawasaki teams and that familiarity has certainly seen them reap the rewards in recent times, something they both hope will happen once more in 2019.
Familiar faces
Of course, the road racing season won't just be about these three riders and all the familiar faces will be returning for more high speed racing on the various roads around the British Isles, none more so than John McGuinness (Norton Racing) and Ian Hutchinson (Honda Racing).
With no less than 39 TT wins between them, the duo will be keen that Hickman, Harrison and Dunlop won't have it all their own way and whilst they both have a step to make if they're to challenge for the race wins in June you can never rule them out.
As discussed before, Hutchinson's determination knows no bounds and late last year he was back in the saddle putting in the miles on the Honda Fireblade in preparation for the season ahead and with both riders back to full fitness, that's a sight that can only be beneficial for the sport.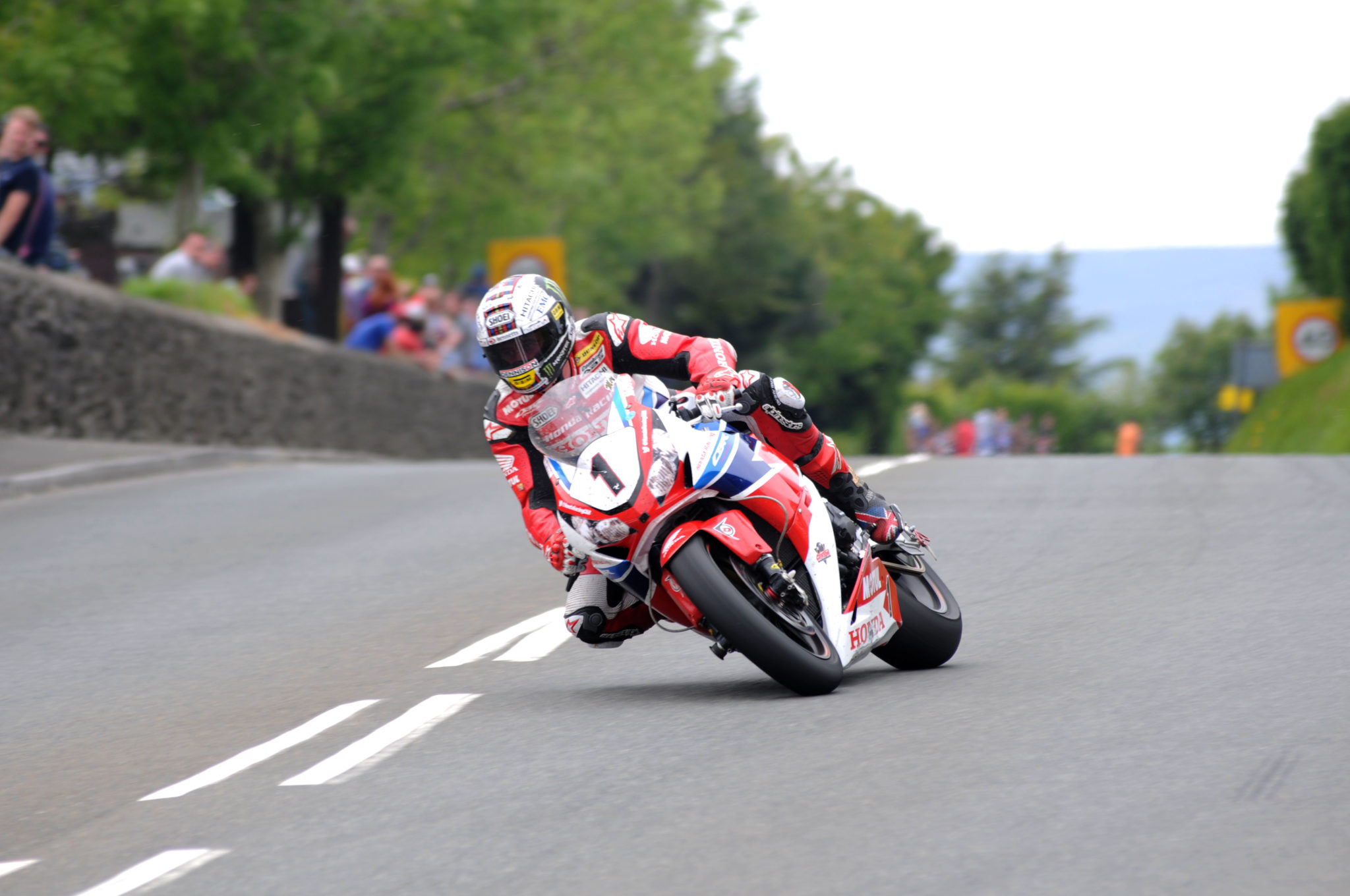 The likes of Conor Cummins, James Hillier, Michael Rutter, David and Gary Johnson and Lee Johnston will all be back too and with Glenn Irwin and Alastair Seeley added to the equation at the North West 200, the ingredients are all in place.
New opportunities
Of course, we cannot forget that the sport has been hit by tragedy in the last 18 months with some top class riders, including William Dunlop, Dan Hegarty, Dan Kneen and James Cowton all sadly paying the ultimate price whilst Josh Brookes, Martin Jessopp, Steve Mercer and, potentially, Bruce Anstey will be missing from competition this time around albeit for different reasons.
The sport is undoubtedly going through a transitional period but opportunities lie for a number of riders who are more than capable of stepping up to challenge the established guard. Experience is key when it comes to road racing but the likes of Derek McGee, Adam McLean, Sam West, Phil Crowe, Daley Mathison, Paul Jordan and Davey Todd have all been making significant strides forward recently and will be looking to be even further up the leaderboard at the Internationals in 2019.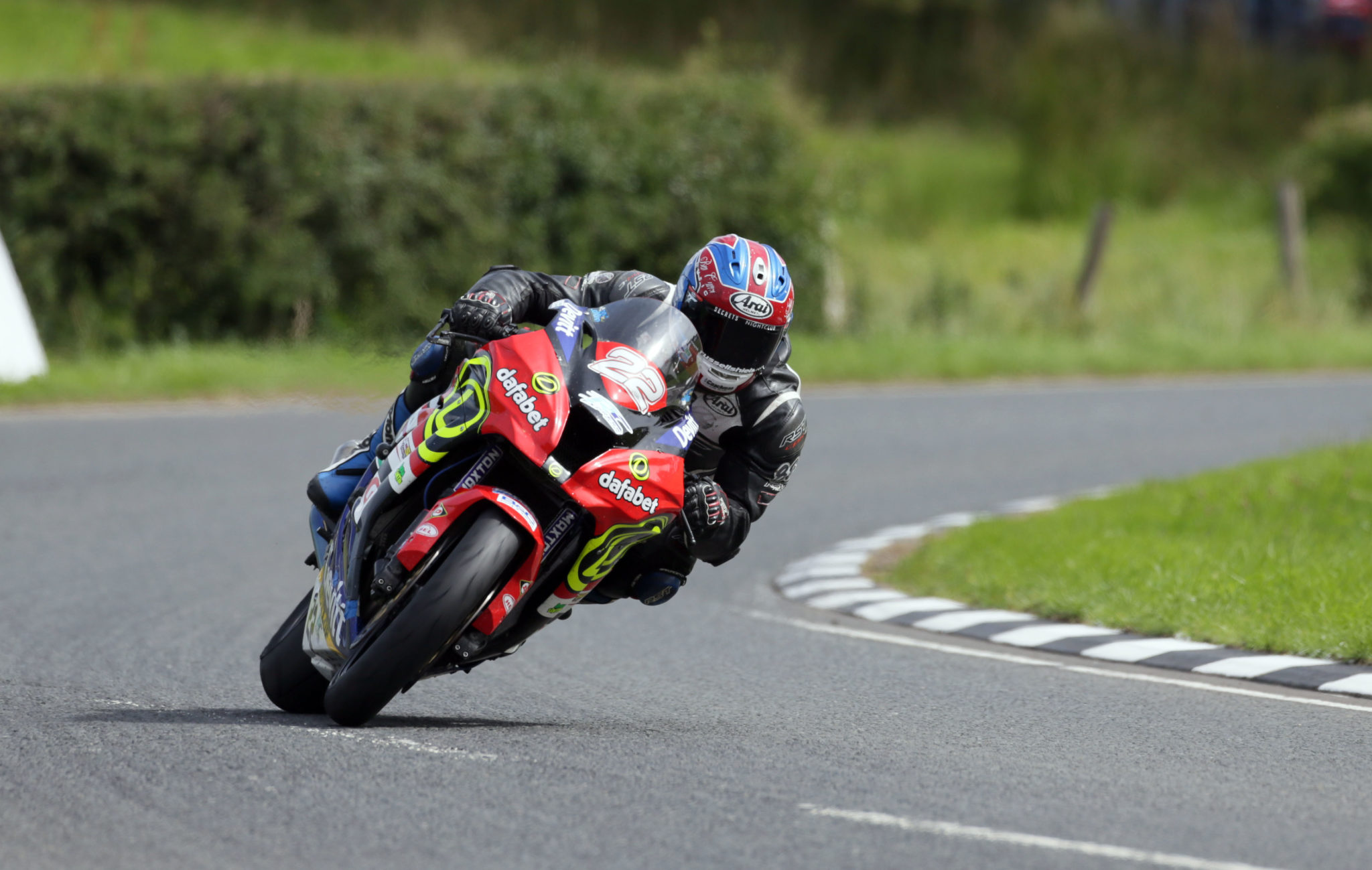 McGee has already been on the podium at the Ulster Grand Prix, dominating Irish National racing in the past two seasons, and if he can continue the progress he showed at TT2018 later this year, he'll definitely be worth watching. The same applies to Crowe and West who were just fractions away from their first ever 130mph+laps at the TT last June and with McLean, Jordan and Todd three of the most exciting youngsters currently plying their trade on the roads, the season can't come soon enough.
Having started watching motorcycle races all over the world form childhood, Phil Wain has been a freelance motorcycle journalist for 15 years and is features writer for a number of publications including BikeSport News and Classic Racer, having also been a regular contributor to MCN and MCN Sport. He is PR officer for a number of teams and riders at both the British Superbike Championship and International road races, including Smiths Racing, Quattro Plant Kawasaki, RAF Regular & Reserve Kawasaki, Dafabet Devitt Racing, John McGuinness, Lee Johnston and KMR Kawasaki. He is also heavily involved with the Isle of Man TT Races, writing official press releases and race reports as well as providing ITV4 with statistical information.