As had been predicted at the beginning of the year, the 2016 British Superbike Championship was ultimately a two-horse race between Shane Byrne and Leon Haslam but whilst it was the former who was eventually crowned champion for a fifth time, it certainly wasn't just about these two as a whole host of other riders played significant roles during the course of the season.
Points to prove:
Both Byrne and Haslam had challenges to face and points to prove albeit for different reasons. Byrne and his Paul-Bird Motorsport team switched to the brand new Be Wiser Ducati Panigale after four years riding the Kawasaki ZX-10R and initially they faced an uphill battle. With no base data to use from previous seasons, the Londoner found himself down the timesheets in pre-season testing whilst getting the bike off the line proved to be an Achilles heel.
However, the team worked tirelessly and although a win at round three papered over the cracks slightly, by round five at Snetterton, they were fully dialled in and in the ascendancy. It remained a challenge though and a disastrous round nine at Oulton, where Haslam scored a treble, meant the season would go down to the wire. Byrne hit top form again in the Showdown though and went on to seal his fifth title.
Haslam, meanwhile, was returning to the UK series for the first time since 2008 having spent the intervening years in the World Superbike Championship. Switching to the 2016 Kawasaki, the first time he'd ridden for the manufacturer, combined with adjusting to the British circuits after a lengthy absence was his particular challenge.
He too experienced ups and downs from circuit to circuit with Thruxton being his most difficult but going into the Showdown he was right with Byrne. However, a crash in the second race at Donington proved to be his undoing and he was never able to claw the lost ground back although had the series been decided by the traditional points-scoring method, he would have wound up champion.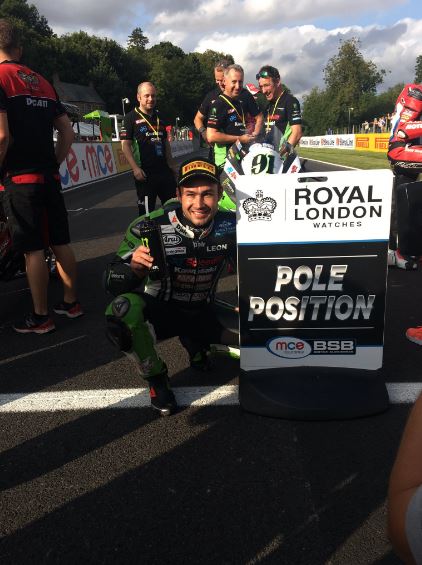 Close but no cigar:
The remaining four Showdown spots were filled by Haslam's JG Speedfit Kawasaki team-mate James Ellison, the Honda Racing pairing of Dan Linfoot and Jason O'Halloran and the Quattro Plank Tec-care Kawasaki of Luke Mossey. All four had their moments and undoubtedly deserved their top six placing but they didn't have either the pace or the consistency to mount a serious challenge – they were there or thereabouts but everyone knew the title would ultimately be fought out between Byrne and Haslam.
Ellison's lack of consistency again cost him – a mid-season run of five successive finishes outside the top five especially – and he had to wait until the final round to take his first wins of the season. O'Halloran's moment came at Snetterton when he took his maiden BSB win and he certainly stepped up a gear in 2016 with some strong performances throughout. Indeed, only a poor final round cost him the number three plate.
Linfoot, meanwhile, did everything but win a race and, like O'Halloran, deservedly kept his seat at Honda for 2017 and although his results petered out in the Showdown, 23-year old Mossey again showed why he's earned the tag of being BSB's brightest young talent.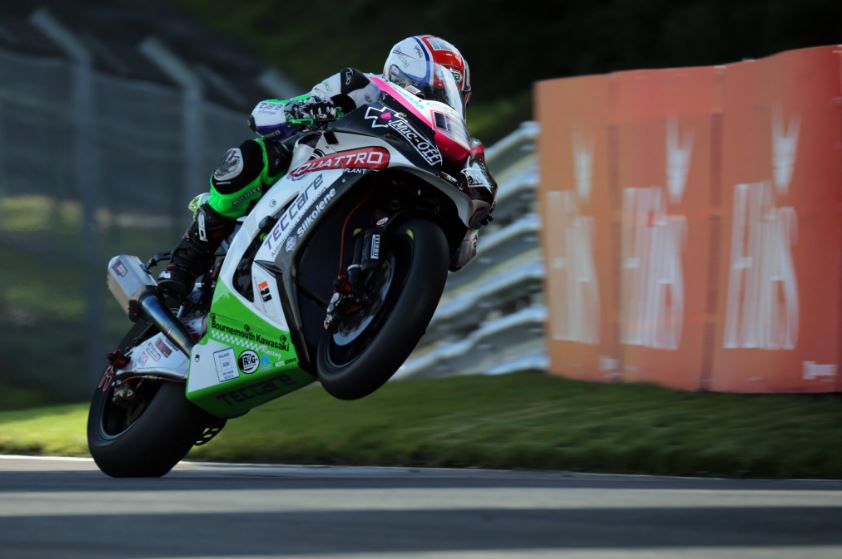 Hickman takes Rider's Cup:
As in previous years, those riders who didn't make it through to the Showdown battled it out for the BSB Rider's Cup and, again, it went down to the wire with Peter Hickman giving the exiting JG Speedfit Kawasaki cause to celebrate in their final BSB race.
The Burton upon Trent rider won at the opening round at Silverstone and again at the final round at Brands Hatch with consistent points scoring finishes throughout the year. Some of those may not have been as high as he would have liked but he cemented his status as the best all-rounder with his short circuit qualities matching those on the roads, where he was again victorious at Macau as well as getting on the podium at the North West 200 and Ulster GP.
He saw off the challenges of Michael Laverty, Richard Cooper, Christian Iddon, Tommy Bridewell and co yet still, mystifyingly, finds himself without a ride of any sorts for 2017.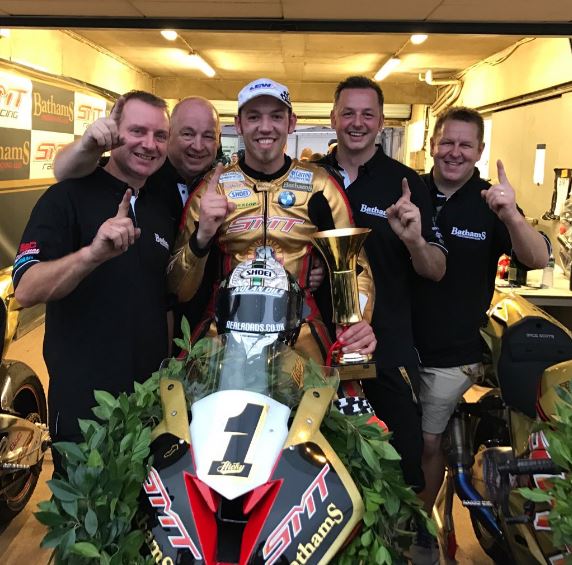 Disappointment for BMW and Yamaha:
The Tyco BMW challenge of Laverty and Iddon started with a bang with the Northern Irishman winning the first race of the season and Iddon taking four podiums in a row to move into the title lead. However, neither of them made it into the Showdown, a huge disappointment (and embarrassment?) to the German manufacturer.
Laverty won again at Thruxton where he was in great form but then suffered a huge, and somewhat bemusing, loss in form during the second half of the season to slip all the way down to eight overall come season's end which ultimately cost him his ride.
Iddon too suffered a drop in form and, after his blazing start, it wasn't until the final round of the season that he got back on the rostrum. He did enough to keep his seat though and with former WSB star Davide Giugliano joining the team Philip and Hector Neill's team will be looking to make a better fist of things in 2017.
Finally, the ePayMe Yamaha team, run by former Champion Tommy Hill, also struggled with Stuart Easton leaving the team mid-season. John Hopkins looked like he'd give the team something to shout about only for injury to intervene. He did, however, end the year with a brace of podiums although the team's future remains unclear.
Will BSB 2017 top this year's? Why not share your thoughts on the season below…
Having started watching motorcycle races all over the world form childhood, Phil Wain has been a freelance motorcycle journalist for 15 years and is features writer for a number of publications including BikeSport News and Classic Racer, having also been a regular contributor to MCN and MCN Sport. He is PR officer for a number of teams and riders at both the British Superbike Championship and International road races, including Smiths Triumph, Quattro Plant Kawasaki, John McGuinness, Ryan Farquhar and Keith Amor. He is also heavily involved with the Isle of Man TT Races, writing official press releases and race reports as well as providing ITV4 with statistical information.