This week sees the start of the International road racing season with the North West 200 taking place on the high-speed 8.9-mile circuit which links the towns of Portstewart, Coleraine and Portrush and the question on many people's lips is will Alastair Seeley dominate again?
The Carrickfergus rider has won more races – 21 – than any other rider in the history of the event and has been the dominant force for a decade now. All of those 21 race wins have come since 2008 and he's won at least once every year since then with nine victories coming in the last three years alone. Indeed, last year saw him take another four victories and riding for Tyco BMW in the Superbike and Superstock classes and EHA Racing in Supersport he's clearly the man they all have to beat.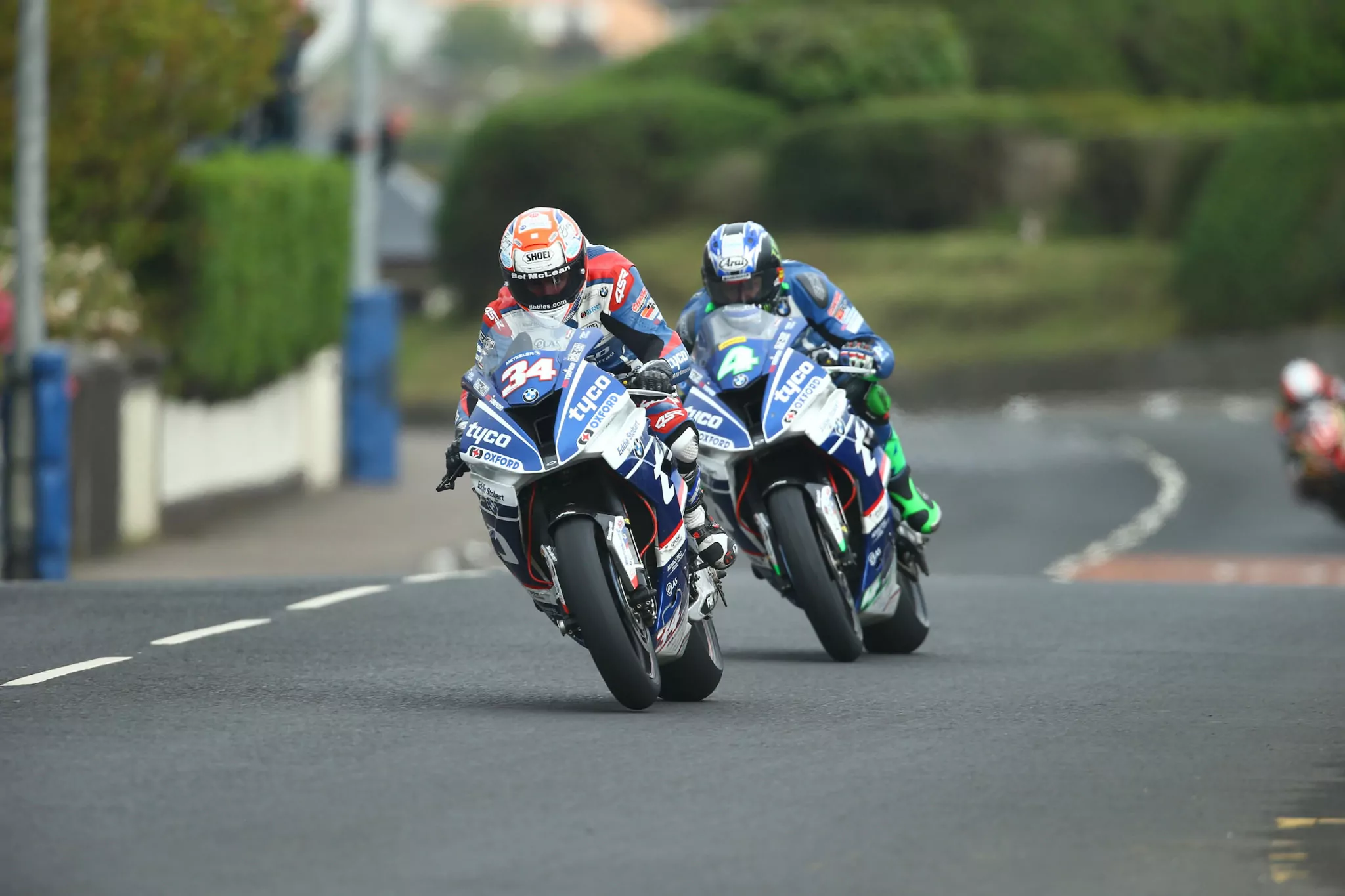 Irwin keen to repeat Superbike success
However, last year saw him fail to win the feature Superbike race with victory instead going to fellow Northern Irishman Glenn Irwin. The British Superbike Championship front runner came out on top in what was an electrifying race and he returns on the Be Wiser Ducati eager to take the spoils in both Superbike races. To add more spice to the rivalry, he too hails from Carrickfergus and more fireworks cane be expected between him and Seeley.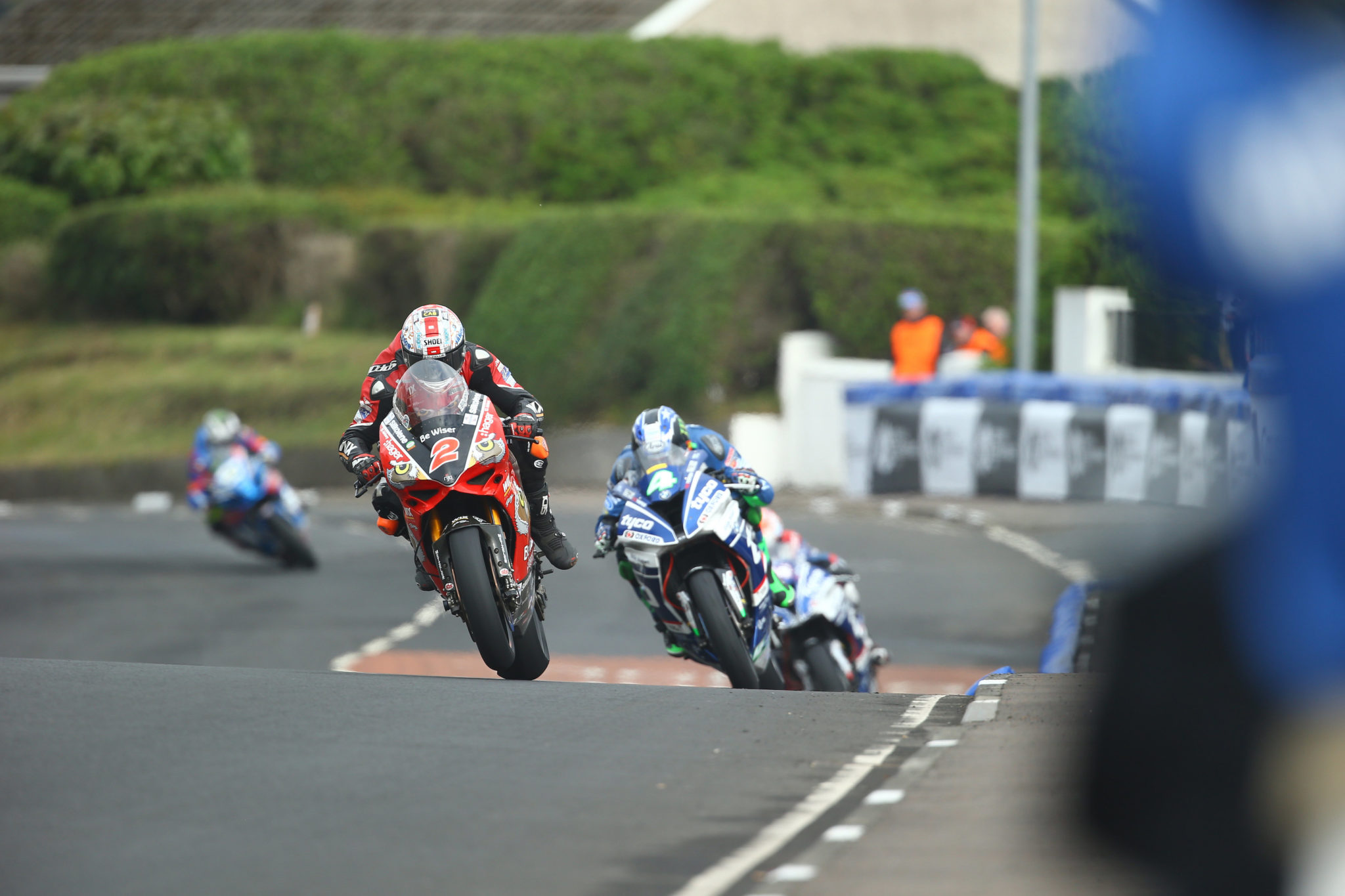 Strong challenge from BMW
It certainly won't just be about these two riders though with a whole host of challenges expected, none more so than from BMW who are strongly represented. Michael Dunlop will make his first International appearance for the Tyco team and won't want Seeley to grab all the headlines. Although he only has five wins at the North West, he is the outright lap record holder and won the feature Superbike race in 2016 so his threat is, as always, formidable.
Michael Rutter is another rider more than capable of standing on the top step and his statistics of 14 wins and 31 podiums are outstanding. His first win came back in 1997 but he was on the top step again last year and, riding as well as ever on the Bathams Racing BMW's, he'll certainly be amongst the front runners in the Superbike and Superstock races.
The same applies to Peter Hickman on the Smiths Racing machines. After such a superb 2017 season, this year's campaign has got off to a slow start with some mixed results in BSB and whilst his North West 200 form in the last three years has been up and down, he was twice on the podium in 2016. A revelation on the roads since he first raced them in 2014, he cannot be discounted.
Dan Kneen, on a third Tyco machine, David Johnson (Gulf Oil Racing) and Martin Jessopp (Riders Motorcycles) add further weight to the German challenge. The latter took his first victories at the NW200 in 2017, winning the opening Supersport and Supertwin encounters, and will be keen to stand on the top step in one of the four big bike races being held this week.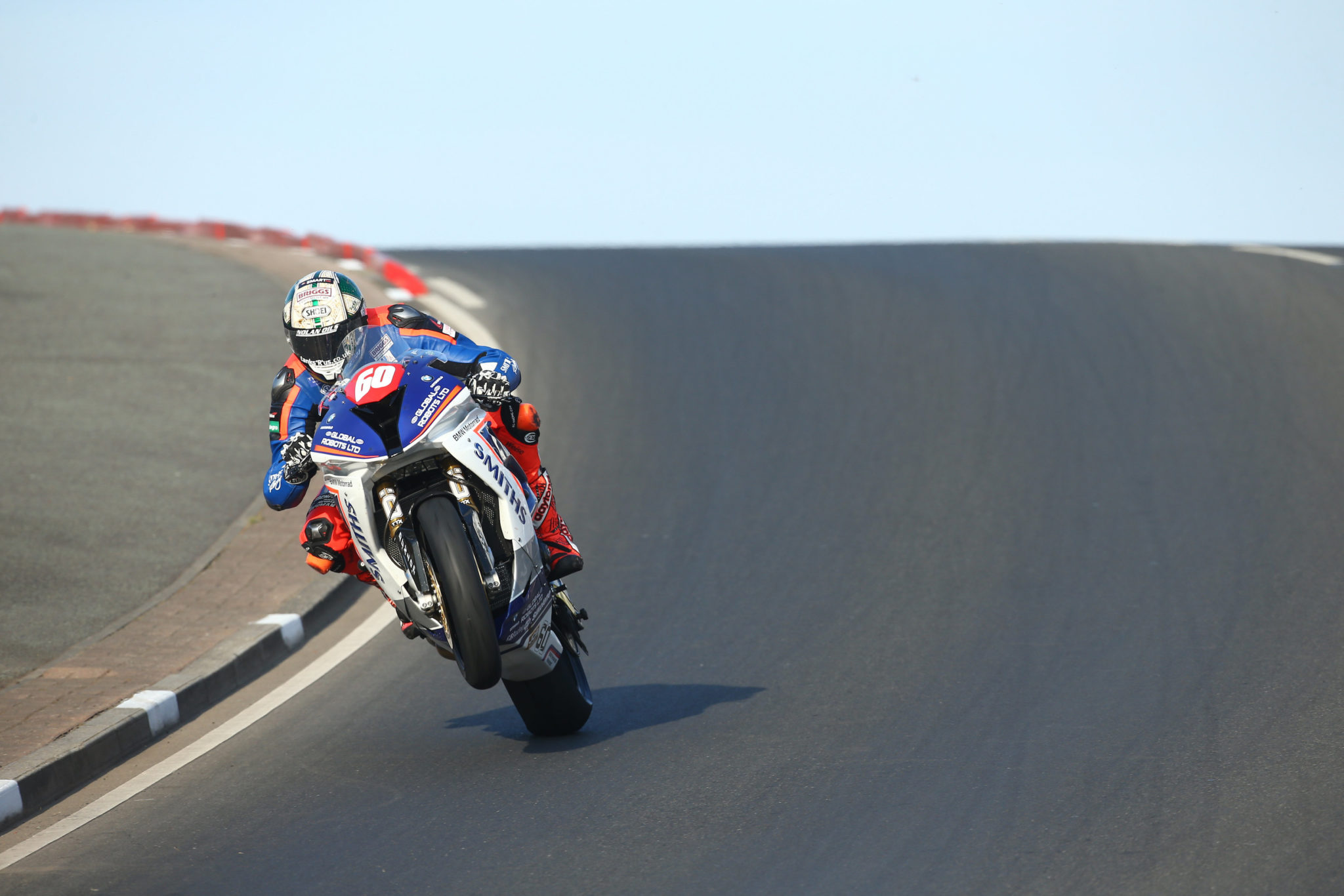 Hutchinson returns
After months of 'will he, won't he', the biggest news this month has been the return of Ian Hutchinson. After breaking his leg in last year's Senior TT, the Bingley rider has been on the sidelines, battling back from serious injury and whilst at one stage it looked like he'd lost his race against time, he sat on a bike for the first this year at Mallory Park on May 4th.
He promptly completed 190 laps around the Leicestershire circuit and completed two days of club racing before having another successful test at Cadwell Park. He's been passed fit to ride and although question marks may still linger about how fit he'll be and how strong the leg is, his determination knows no bounds and whilst the cut and thrust of the NW200 will be vastly different to a club race, it would be just like the Honda Racing rider to stand on the podium despite having had such a lengthy absence.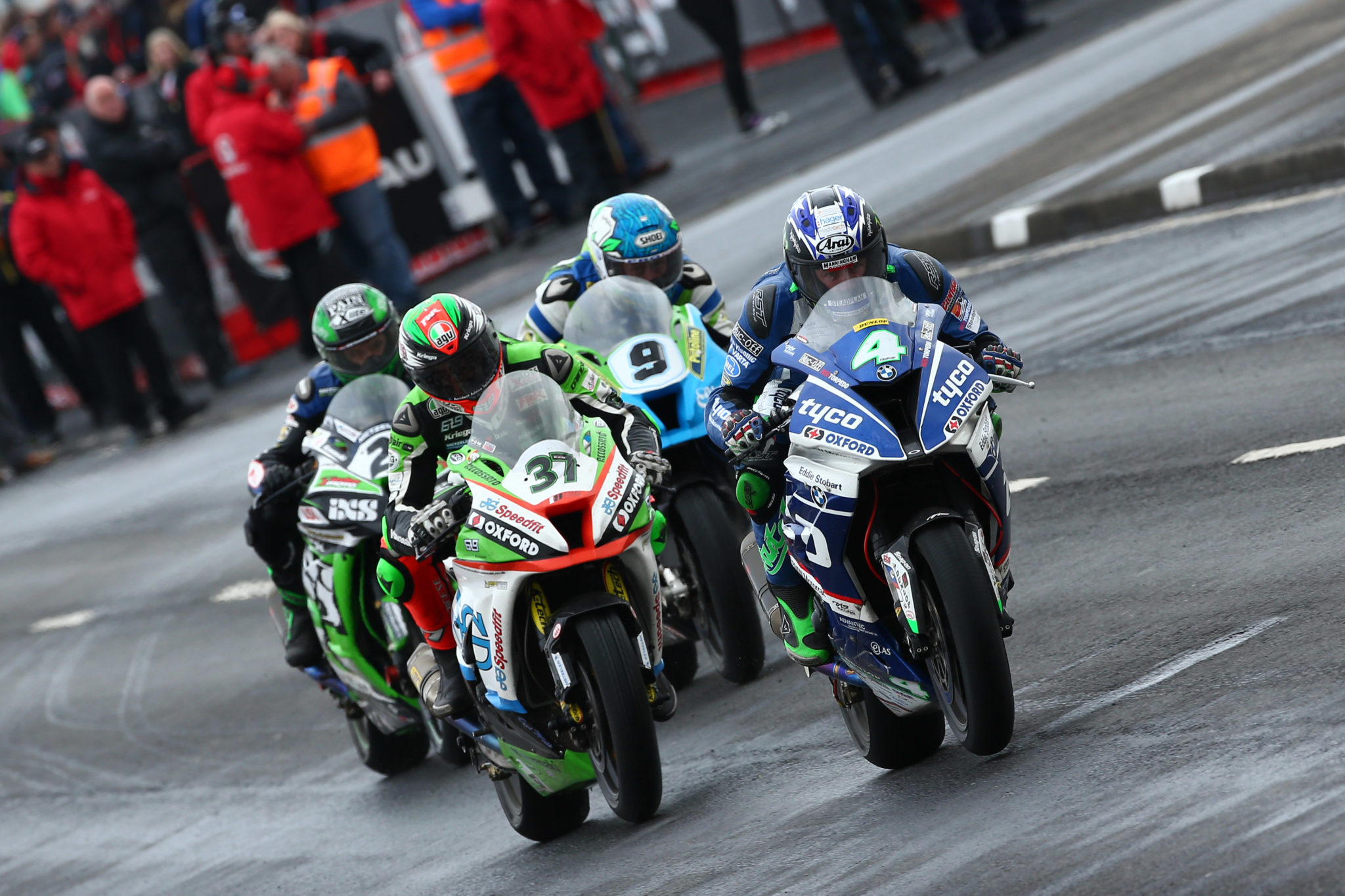 Strong supporting cast
It would be wrong to suggest the following riders are only supporting acts as they are all potential race winners and that only proves the strength in depth on the roads at present. Hutchinson's team-mate Lee Johnston is a three-time winner at the North West and will be looking to add that and prove he's worth his ride with the factory Honda team.
Kawasaki have at least three chances of success with Dean Harrison (Silicone Engineering), James Hillier (Quattro Plant JG Speedfit) and Gary Johnson (RAF Regular & Reserve) leading their charge.
Harrison took his first NW200 podium twelve months ago when he finished third in the opening Superstock whilst Hillier was also on the rostrum last year with third coming in Thursday's Supersport race. Johnson was absent last year but will almost certainly be running in the front pack this time around.
Add in the likes of William Dunlop, Conor Cummins, Derek Sheils, Jamie Coward, James Cowton and Adam McLean and it's easy to see why it's going to be a highly competitive week.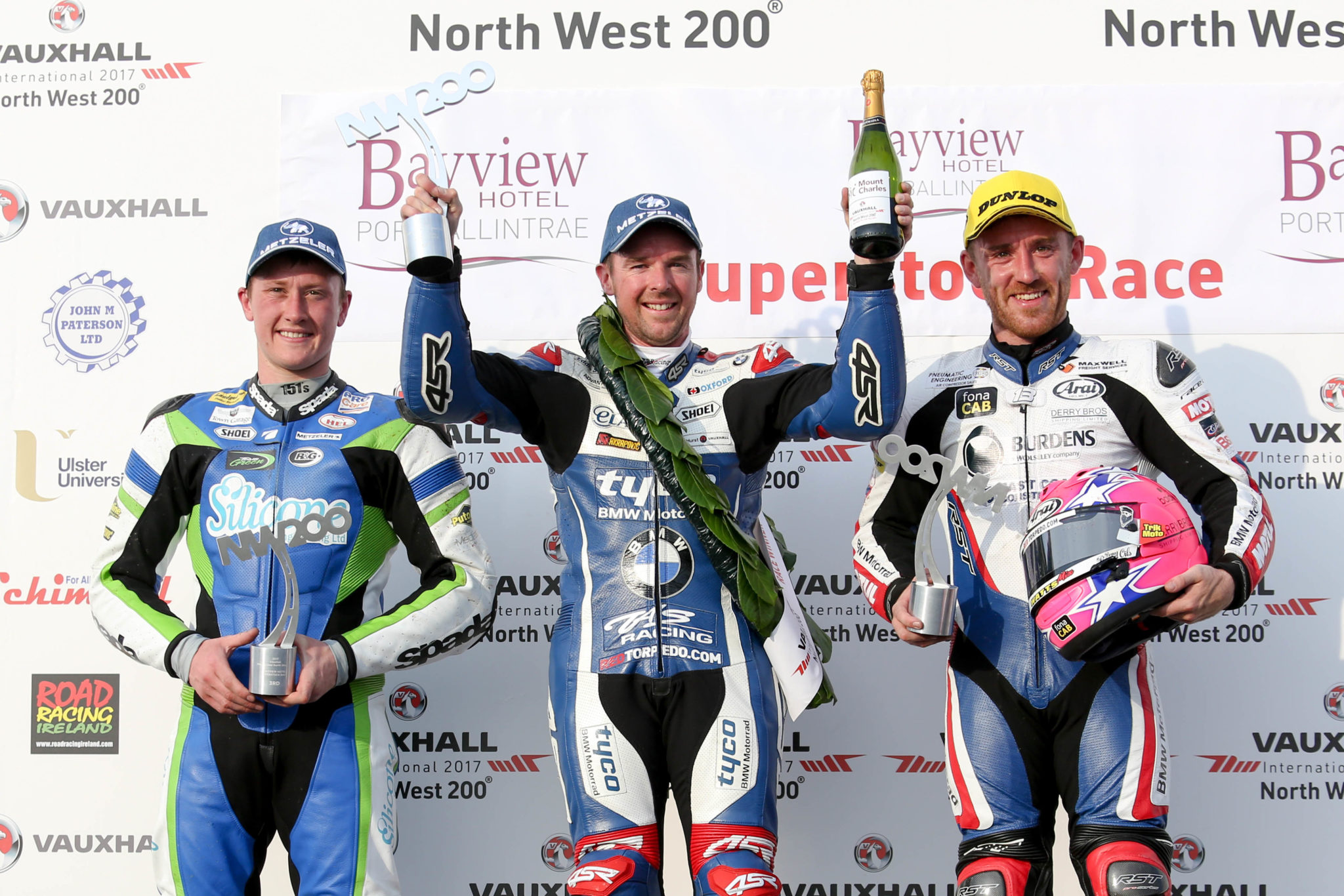 Weather dependent
Situated on the edge of the Atlantic Ocean, the North West 200 certainly has an impressive, scenic backdrop but that also means it can be susceptible to poor weather, something that's been seen all too often in recent times.
That's obviously out of everyone's hands but it will be great for all concerned if the weather gods are smiling on the meeting all week and the races deliver what we know they can.
Practice takes place on Tuesday and Thursday daytime with the first three races taking place on Thursday evening before the feature race day, Saturday, sees five more races on the programme.
Having started watching motorcycle races all over the world form childhood, Phil Wain has been a freelance motorcycle journalist for 15 years and is features writer for a number of publications including BikeSport News and Classic Racer, having also been a regular contributor to MCN and MCN Sport. He is PR officer for a number of teams and riders at both the British Superbike Championship and International road races, including Smiths Triumph, Quattro Plant Kawasaki, John McGuinness, Ryan Farquhar and Keith Amor. He is also heavily involved with the Isle of Man TT Races, writing official press releases and race reports as well as providing ITV4 with statistical information.