The festive period is a thing of the past now and that means preparations are well underway for the 2020 racing season and nowhere has that been more apparent than in the road racing world where a number of key announcements have recently taken place.
Arguably the biggest of these has been the news revealed just under two weeks ago that 23-time TT winner John McGuinness will be riding for the Quattro Plant Bournemouth Kawasaki team.
McGuinness goes green
Since suffering almost career-ending injuries at the 2017 North West 200, McGuinness has experienced some turbulent times and with almost 18 months out of the sport, it's been a long, hard road to get back on track. And, when he did, the results were far from what he'd previously been used to.
With the exception of two Senior Classic TT wins, the name of McGuinness has been a long way down the results sheets and an ill-fated move to the Norton team was one which no one came out of well.
However, last year's Macau Grand Prix was pivotal as it showed the Morecambe rider was still more than capable of running at the front as he lapped the demanding 3.8-mile circuit quicker than ever before.
That came on Paul Bird's British Championship winning Ducati Panigale and when a ride became available at Quattro Plant Bournemouth Kawasaki, team owner Pete Extance knew exactly who he wanted on board at the TT.
Only interested in running a rider capable of running at the sharp end, the family-run, friendly team environment is exactly what McGuinness needs at this stage in his career. It's what he's been used to at Padgetts Honda and the results, and reliability, of Extance's team for the last ten years have been nothing short of superb.
"Their record on the roads and short circuits, where they've been BSB champions, along with their reputation within the bike industry, speak for themselves and with it being such a family-orientated team, it's the perfect fit for me. They tick all the boxes," said McGuinness who will be 48 when the North West 200 gets underway in May.
Amazingly, McGuinness has never ridden a Kawasaki at either the NW200 or TT but although he admits the regular 134-135mph laps currently being put in around the Mountain Course by Peter Hickman and Dean Harrison may be out of reach, he does, however, feel a podium is well within his reach despite his last rostrum appearances in the 1000cc classes coming back in 2016.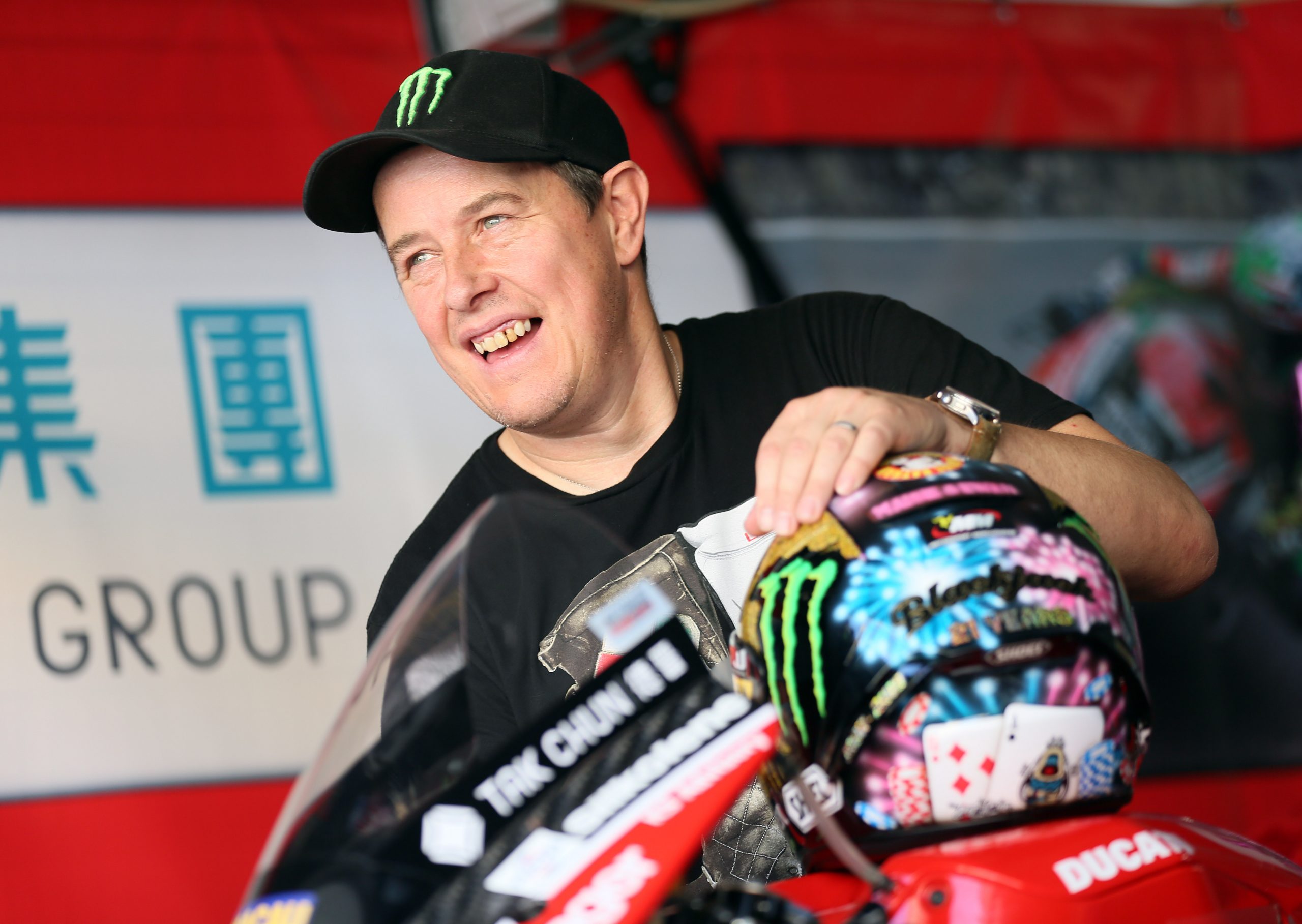 That's not an unreasonable possibility though given McGuinness's track record of 23 wins, 47 podiums and near 133mph lap as well as the team's 13 rostrum appearances and staggering 54 finishes from 58 starts since 2009.
Ambitious plans
The berth McGuinness has taken at Bournemouth Kawasaki became available when long-time incumbent James Hillier announced he was heading to pastures new after lining up for Extance's team since 2009.
Keen to try something new after more than a decade with Kawasaki, those new pastures were revealed soon after to be OMG Racing where he'll line up alongside Australian David Johnson on BMW's in the Superbike and Superstock classes and Yamaha in the Supersport division.
2020 will be the first time OMG Racing have tackled the roads (they were only formed in 2018) and to say their plans are ambitions, with two riders and six bikes, would be an understatement. Most wouldn't have undertaken such a task and, instead, would have put all their efforts into a smaller, one-man team.
The squad will also be fielding Hector Barbera and Luke Mossey in the British Superbike series and Billy McConnell in the National Superstock 1000 class so it's clear to see what work they have on their hands to ensure each rider is out on track at all times let alone be competitive and get the results they seek.
None more so is this in evidence in May when successive weekends will see them tackle Oulton BSB, the North West 200, Donington BSB and then two weeks at the TT. If they get through all that with the full compliment of riders and staff intact and with the results to match it will be a major achievement to say the least.
New machinery
The man to beat at the International road races is undoubtedly Peter Hickman with the Burton upon Trent rider having, arguably, dominated the sport since 2017.
The last three years has seen him stand on the podium at the TT, NW200, Ulster GP and Macau GP a staggering 34 times with 19 of those occasions being on the top step and that makes for formidable reading for the opposition.
He remains with the Smiths Racing team and BMW machinery for a fourth consecutive year in 2020 with the Gloucester-based team now the official BMW squad on the roads. With the new S1000RR heading into its second year of competition, it's sure to be even stronger.
However, Hickman and Smiths Racing have made one significant change as they've replaced their ageing Triumph 675 Supersport machine with a Yamaha R6, arguably the bike to have in the middleweight class.
Hickman has performed heroics on the British Triumph, finishing on the podium at the TT in every race since 2017, winning in 2019, and also taking no less than six victories at the Ulster GP.
The Yamaha is seen as the machine to have though especially as it's dominated proceedings in both the World and British Supersport Championships. The roads have seen the Kawasaki also be competitive but Hickman and the team have opted for the R6 which they hope they will propel them to more 600cc victories in 2020, particularly at the TT.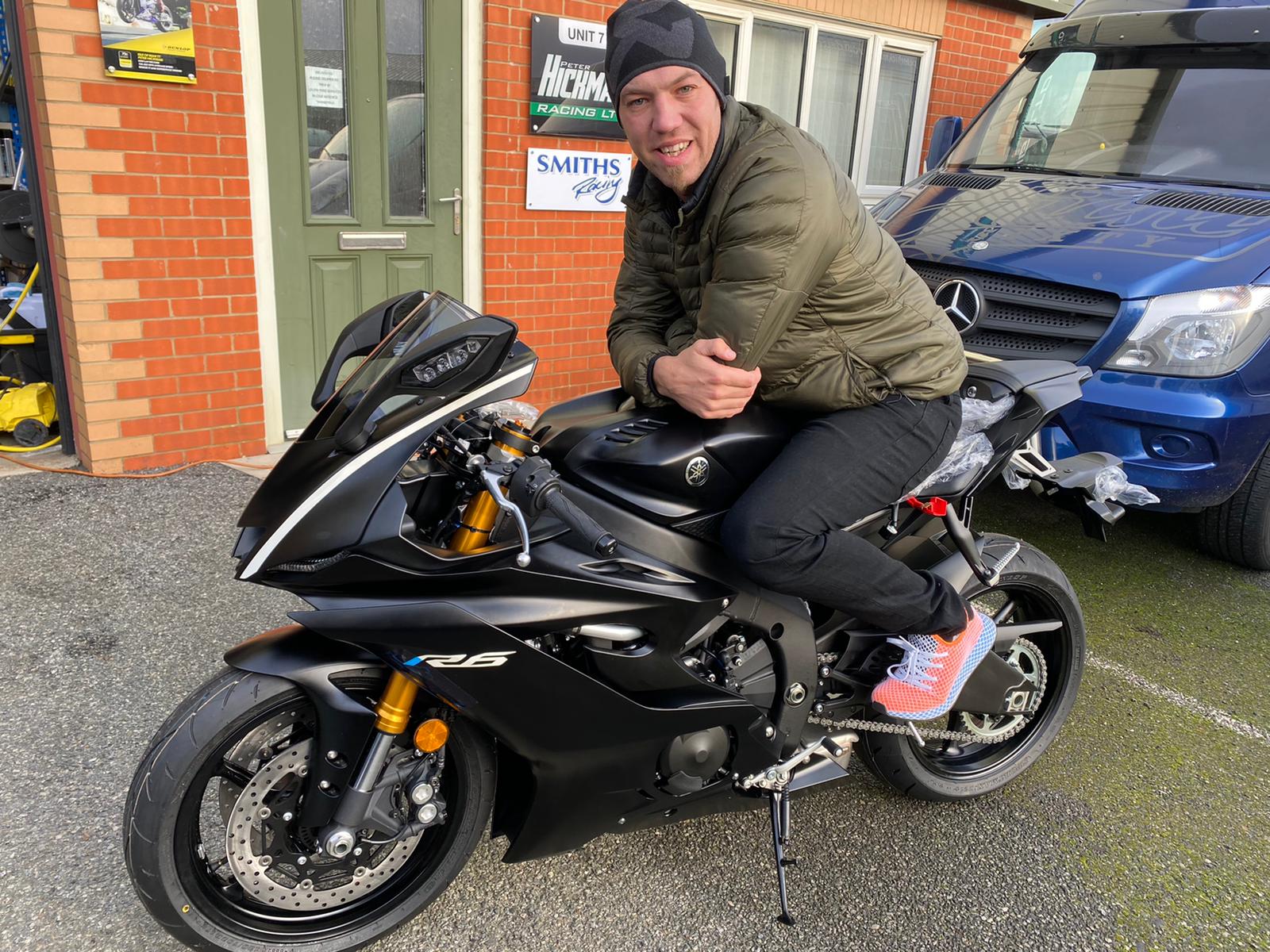 "It wasn't an easy decision for us to change from Triumph as they have been faultless in aiding us all the way through our roads campaign in 2019," explained team manager Darren Jones. "Unfortunately, as the bike is no longer in production, we have been struggling to get the parts we need and feel like we are at the maximum when it comes to development. Therefore, 2020 will see us take on a fresh challenge with the Yamaha and we feel that's what's needed to give Hicky a fighting chance."
Question mark
One rider for whom a question mark remains with regards to his plans for 2020 is multiple road race winner Ian Hutchinson.
After battling back from the leg injuries received after a crash during the 2017 Senior TT, two years at Honda Racing didn't give the results the Bingley rider had hoped for – far from it – and it came as no surprise when the team didn't re-sign him for 2020.
Rumours of a deal with Raceways Yamaha have existed for some time but the 16-time TT winner rode a BMW at November's Macau Grand Prix, a joint venture between Shaun Muir, whose SMR concern run the factory World Superbike team, and Robin Croft of SMT Racing.
Croft has been out of the sport for the last two years and is extremely keen to get back to the TT and NW200 and Hutchinson has been on board a BMW again recently at the Spanish circuit of Almeria. A betting man would have him riding one of the Bavarian machines, with whom he's had a lot of success in the past, in the season ahead.
Early break
Davey Todd has been seen as the hottest property in road racing for some time now, a tag he fully vindicated in 2019 when he won at the North West 200, stood on the podium at the Ulster Grand Prix and scored a series of top class results at the TT, including a lap in excess of 131mph.
That's earned him a ride on both the roads and in the National Superstock 1000 Championship with Honda but 2020 hasn't started well for the 24-year old as a broken colloarbone sustained in a motocross training accident has put him on the back foot.
New team-mate Glenn Irwin has already tasted the new Fireblade, albeit in road trim, out in Spain so Todd will be hoping to heal fast and get his first laps as a factory-backed rider sooner rather than later.
Having started watching motorcycle races all over the world form childhood, Phil Wain has been a freelance motorcycle journalist for 15 years and is features writer for a number of publications including BikeSport News and Classic Racer, having also been a regular contributor to MCN and MCN Sport. He is PR officer for a number of teams and riders at both the British Superbike Championship and International road races, including Smiths Racing, Quattro Plant Kawasaki, RAF Regular & Reserve Kawasaki, Dafabet Devitt Racing, John McGuinness, Lee Johnston and KMR Kawasaki. He is also heavily involved with the Isle of Man TT Races, writing official press releases and race reports as well as providing ITV4 with statistical information.