As expected, the penultimate round of this year's British Superbike Championship at Assen provided more twists and turns but the end result was that a double for Leon Haslam and a second race retirement for Jake Dixon mean the title is almost certainly to be heading Haslam's way.
Haslam on the brink
The JG Speedfit Kawasaki rider has undoubtedly been the class act of 2018 with his Assen victories being his 13th and 14th from the 23 races held so far this season. Dixon needed to beat Haslam in both races at the Dutch circuit to have a realistic chance of snatching the title away from him but the Derbyshire rider now enjoys a 61-point lead with just one round to go.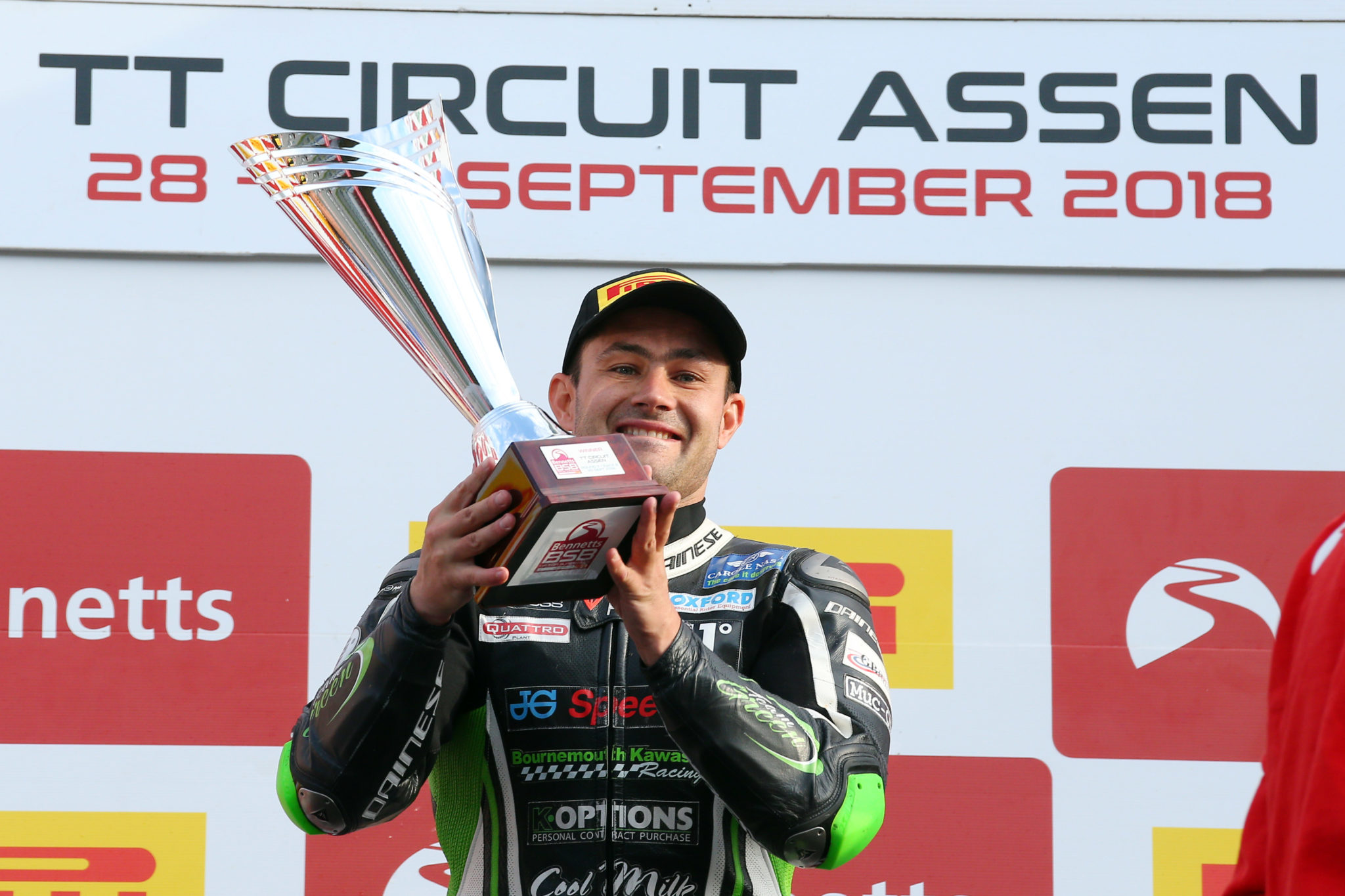 Three races will take place in just over a week's time at Brands Hatch which means 75 points are still up for grabs but Haslam knows he can wrap up the title with a strong showing in the opening race.
Indeed, third place in race one is all he needs and although the Kent venue hasn't been the kindest to him in the past – as seen last year when he lost the title in dramatic fashion to Shane Byrne – his performances and dominance this year mean only a miracle will deny him his maiden BSB crown.
Disaster and heartache for Dixon
Jake Dixon was somewhat of a surprise qualifier for the Showdown in 2017 but this year has seen him move his riding onto the next level and he's been a contender for the BSB Championship almost from the word go. The opening two rounds saw him pick up just 19 points but both he and his RAF Regular & Reserve Kawasaki team knew it was only a matter of time before it all came together – and from round three onwards, that's been exactly the case.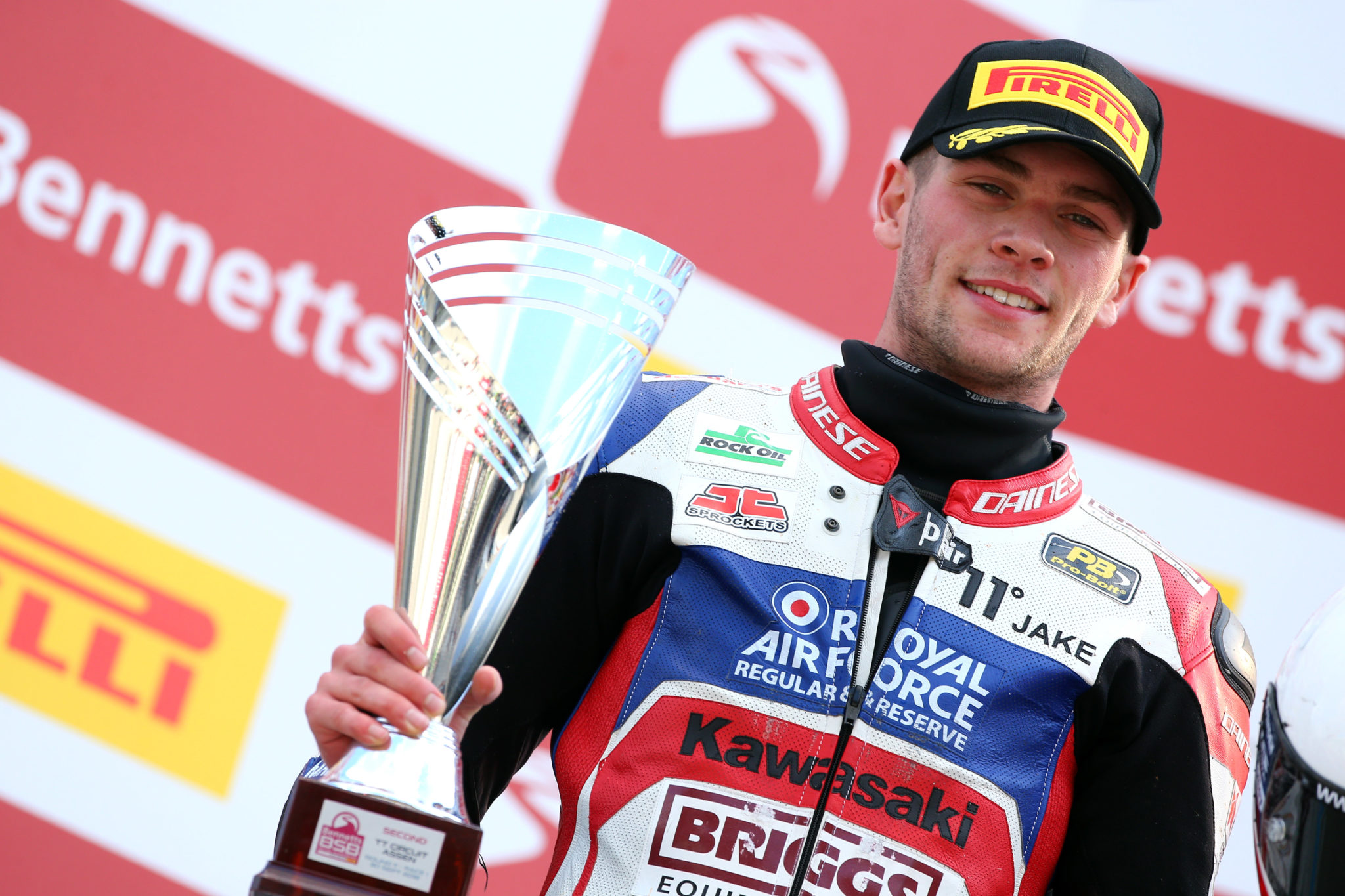 He may only have won three races to Haslam's 14 but consistent second and third place finishes meant he was always on Haslam's case and a double at Oulton, the first round of the Showdown, piled on the pressure. Third place in race one in Holland saw him lose nine points to Haslam but it was a mechanical issue half way through race two that ultimately sealed his fate and it was a cruel way for his title challenge to end.
Mathematically, he can still be crowned champion at the final round and although we always expect the unexpected in BSB, he'll need to win all three races and Haslam to have a disaster so it looks like he'll head to the Moto2 World Championship with the number two plate.
Third place up for grabs
With Haslam and Dixon almost certain to finish in first and second, the battle for third should go down to the final race with just eight points covering third to fifth after the two races at Assen. Fortunes continue to fluctuate for Josh Brookes, Glenn Irwin and Peter Hickman but second place in race two last weekend sees 2015 Champion Brookes sit in third place heading into the final round.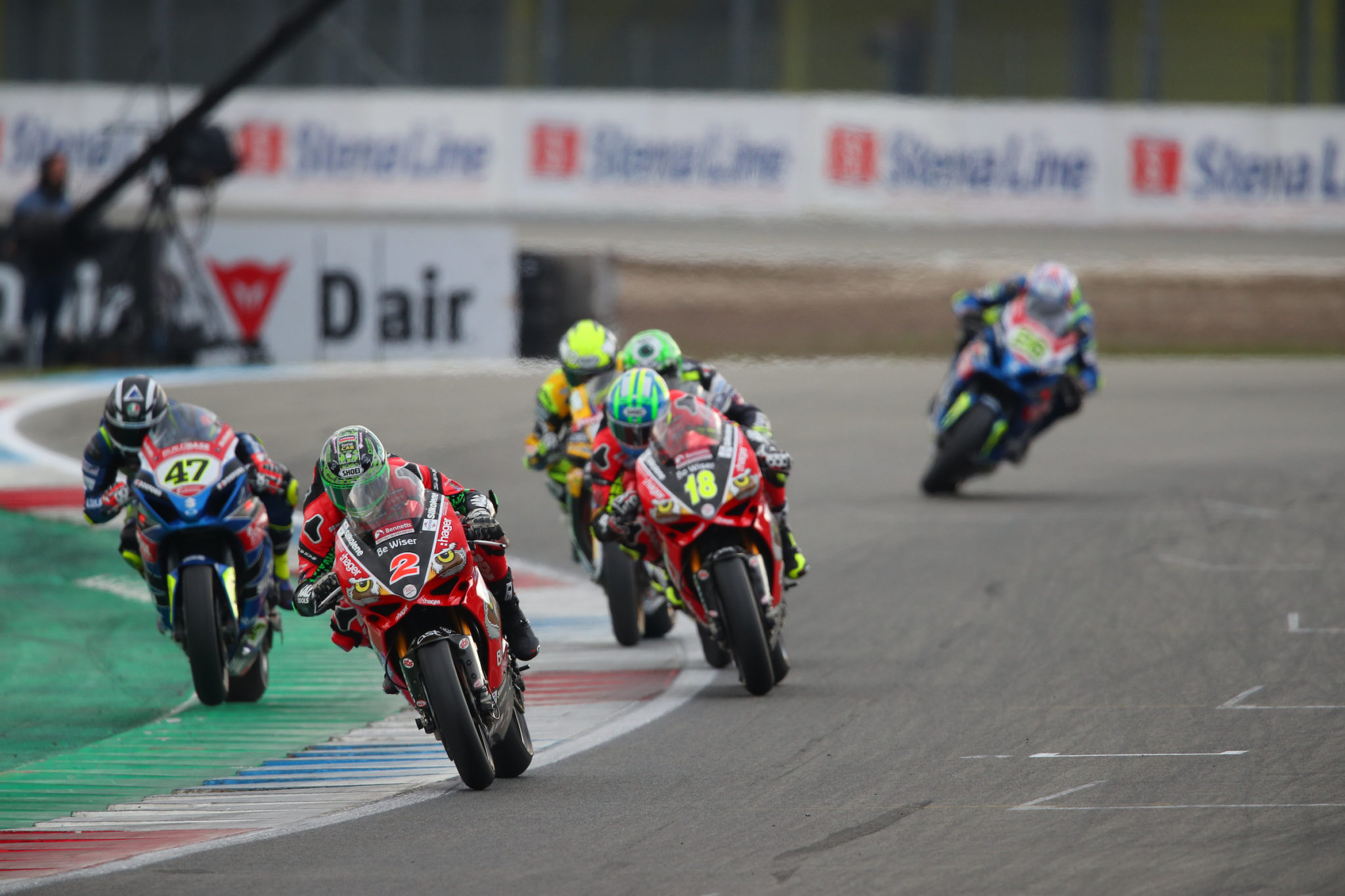 He was nowhere to be seen in race one, eventually finishing ninth, but challenged for the race win throughout in the second encounter which typifies his season and the battles he's had with the McAMS Yamaha.
He's only three points clear of Irwin who took fourth and fifth on the Be Wiser Ducati, his fourth place finish being particularly impressive as he fought his way through from 16th after slowing due to the incident with Dan Linfoot (see below). He's already announced he'll be joining JG Speedfit Kawasaki in 2019 so will be looking to sign off his tenure with Paul Bird's team with a strong final round.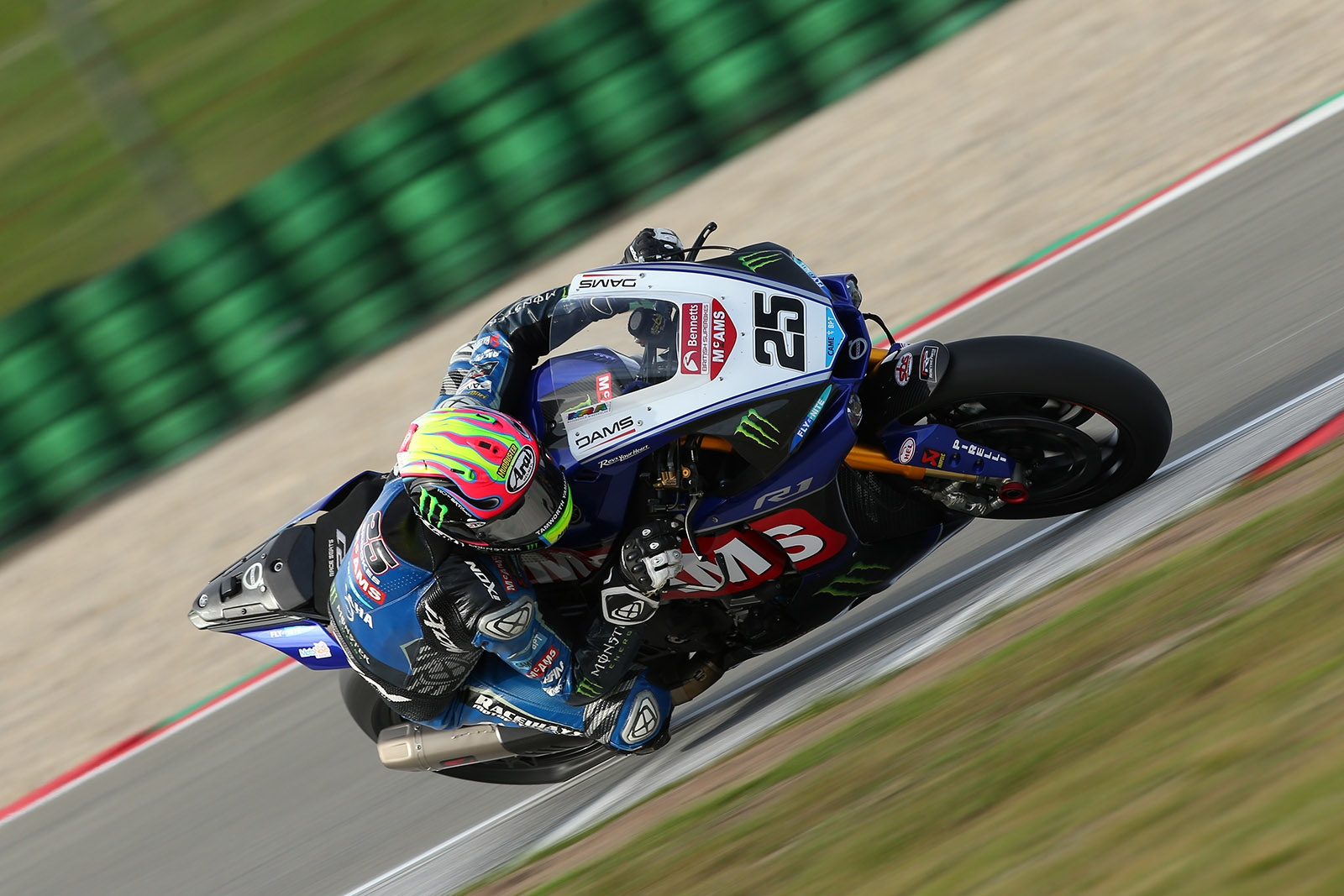 Meanwhile, Hickman did his chances of third overall the world of good at Assen with strong third and fourth place finishes on the Smiths Racing BMW. He may have been disappointed not to have done even better but he closed to within five points of Irwin and eight of Brookes so if he can sort out his qualifying performance – the weakness in his season – at the final round – expect the final positions to be determined at the conclusion of the 26th and final race of 2018.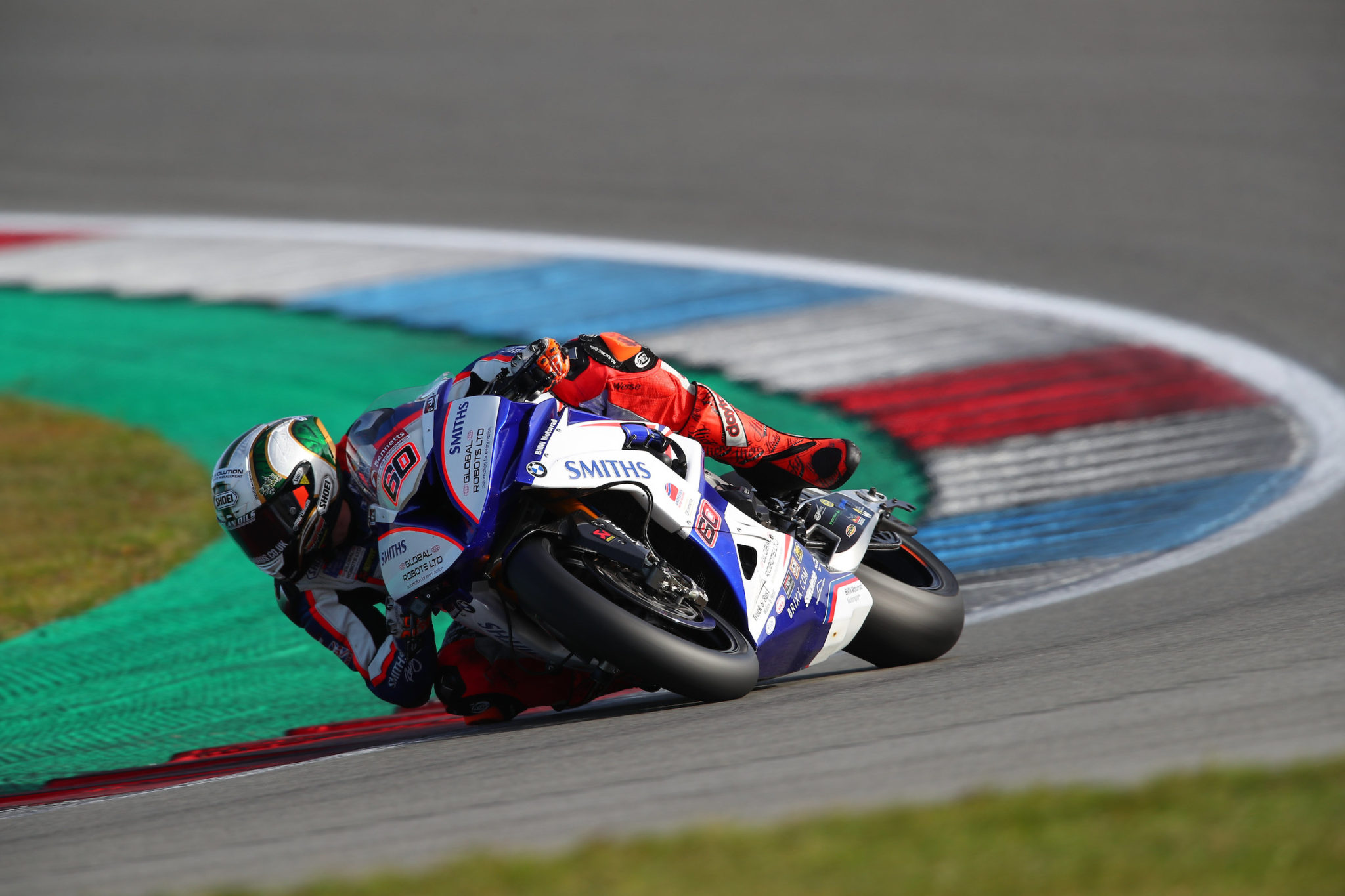 The sixth Showdown contender, Bradley Ray, has an outside chance of third but his form has deserted him of late so will need a strong final round – i.e. podiums – to move up the leaderboard.
Linfoot out of luck – again
It's been a disappointing year for Honda Racing with neither Jason O'Halloran nor Linfoot making it into the Showdown after having their campaigns disrupted by injury particularly the latter. O'Halloran's season started strongly with podiums at both Brands Hatch and Oulton Park but a broken leg sustained at Imola whilst riding for the Red Bull Honda World Superbike Championship team ruined his year and with no points at either Knockhill or Snetterton he was out of the running.
Linfoot's season has been even worse with injuries picked up at various stages of the season. A crash in free practice at Brands in April saw him miss two rounds and then the Kent circuit proved to be his nemesis again in July with another crash and more injuries. Since returning to action at Silverstone at the beginning of September he's been at the bottom end of the top ten and Assen summed up his luck when he found himself in the wrong place at the wrong time in race two.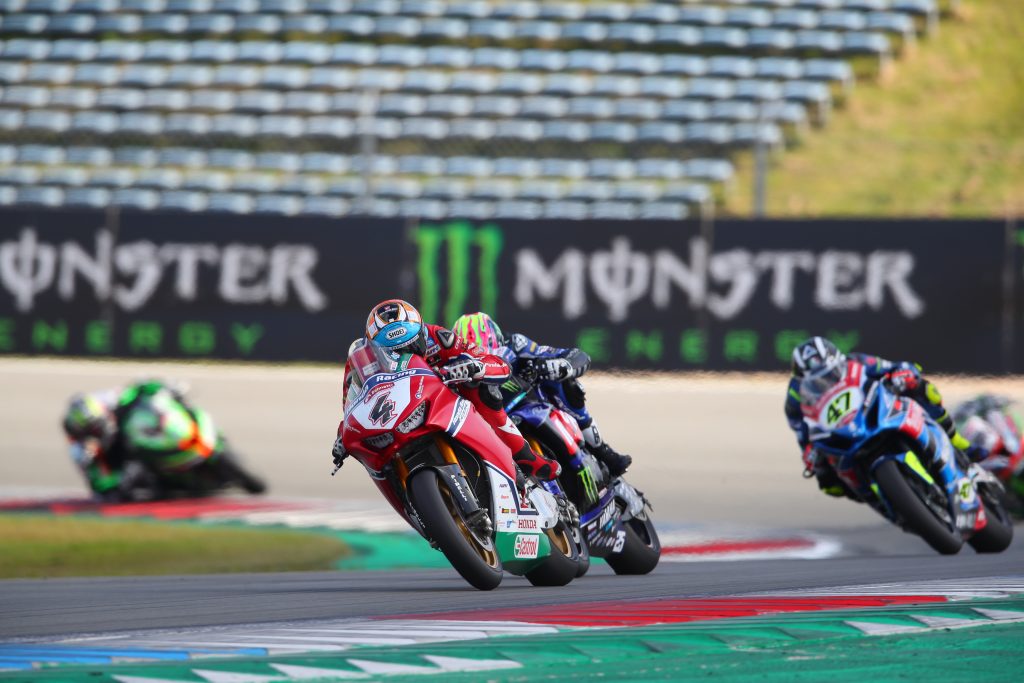 Haslam had to slow slightly to miss Tarran Mackenzie exiting the chicane but Linfoot was unable to avoid the back of Haslam and went down in the front of the pack subsequently being run over by Irwin who had nowhere to go. Thankfully, fears that Linfoot had broken his pelvis proved to be unfounded but both he and O'Halloran will be glad to see the back of 2018 with both riders expected to be moving onto pastures new next year.
Having started watching motorcycle races all over the world form childhood, Phil Wain has been a freelance motorcycle journalist for 15 years and is features writer for a number of publications including BikeSport News and Classic Racer, having also been a regular contributor to MCN and MCN Sport. He is PR officer for a number of teams and riders at both the British Superbike Championship and International road races, including Smiths Triumph, Quattro Plant Kawasaki, John McGuinness, Ryan Farquhar and Keith Amor. He is also heavily involved with the Isle of Man TT Races, writing official press releases and race reports as well as providing ITV4 with statistical information.