Vespa PX125
Officially released in 1977, Vespa PX125 has remained unchanged when it comes to its unique scooter style. Fitted with a two-stroke engine, which is rare in a bike over 50cc nowadays, the 123cc two-stroke gives a welcoming change of pace for the Vespa.
The lightweight machine is fantastic for nipping around town, with the handy storage compartment in the leg shield and a bag hook in the foot well – it's the perfect commuting machine.
[Total: 32 Average: 2.4/5]
Honda MSX125
If you mixed a motorcycle and scooter together, you'd get the Honda MSX125. It may look like a miniature motorcycle from its styling but inside is the perfect commuter bike. Fitted with a 125cc two-valve air-cooled engine, MSX125 can hold its own out on the roads.
Honda's are often known for being reliable machines so it's the perfect run around for a daily commute to a weekend ride; cheap to run and easy to maintain!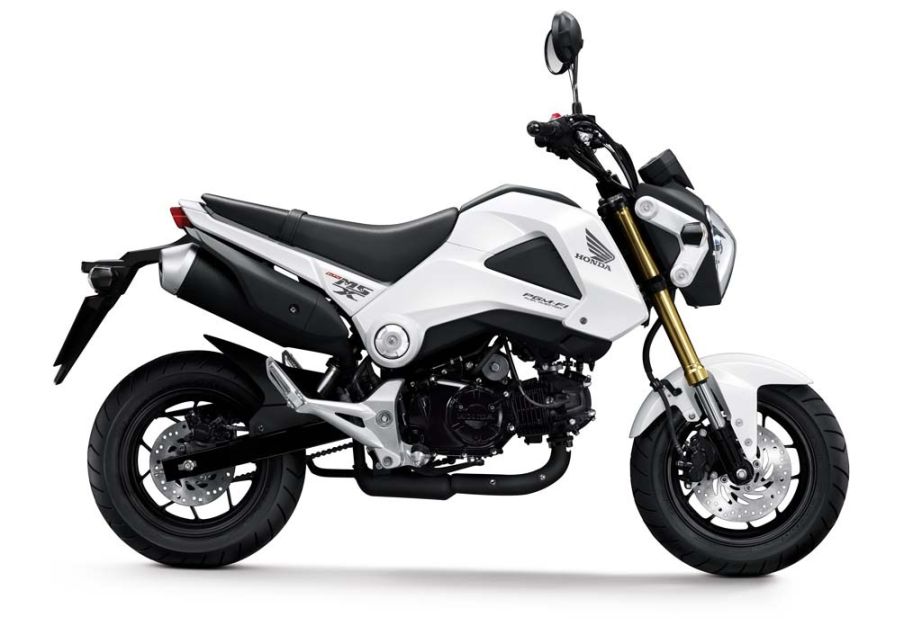 [Total: 24 Average: 2.6/5]
Honda SH125i
Described as 'sleek and practical' by Honda, the SH125i is a nimble bike easy to ride through city traffic.
Fitted with a liquid-cooled, 4-stroke engine means making low speed manoeuvres manageable but also reaching top speeds on 60mph – it's no wonder it's one of the bestselling scooters in Europe.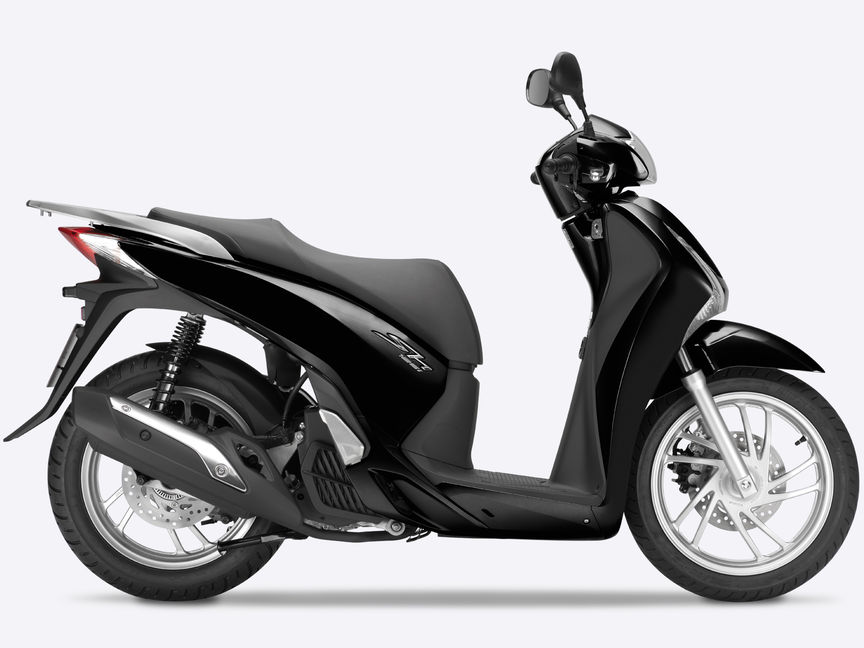 [Total: 39 Average: 2.3/5]
Piaggio Vespa ET4 125
Vespa ET range launched back in USA 2001, after an 18 year hiatus, bringing the ET2 50 (2-stroke, 50cc) and ET4 150 (4-stroke, 151cc) to the market. This was Vespa's first major change since the PX range in the later 70's leaving the boxy frame behind and replacing it with a more rounded, modern feel to the ET.
The ET4 can hit up to 60mph, enough speed for commuting around town, and a microchip key to deter thieves too!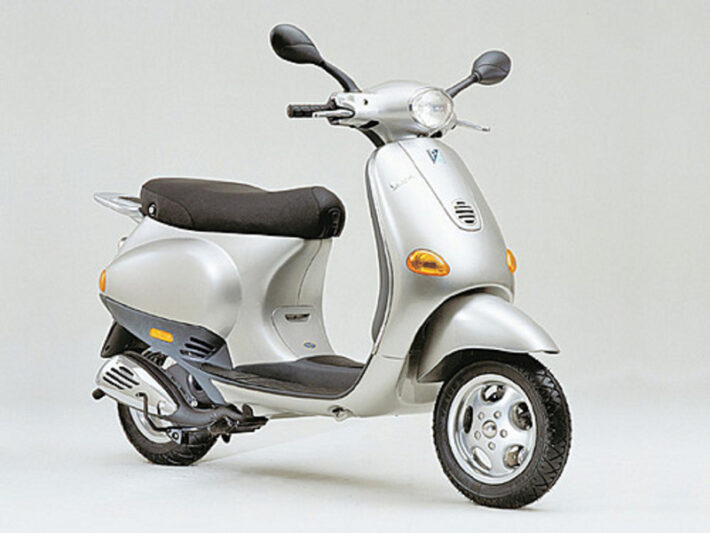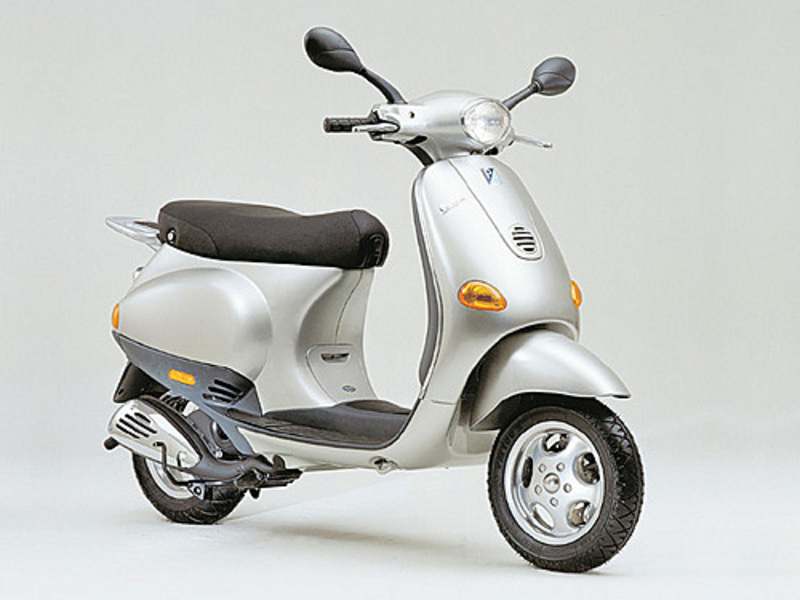 [Total: 13 Average: 3.8/5]
Yamaha Aerox
Nippy, agile and lots of fun is exactly what you'll get with Yamaha's Aerox. Known as the paddock transport for Yamaha's sponsored MotoGP/WSBK and BSB teams, it's got an extra funky edge that makes it super stylish. Powered by a liquid-cooled, single cylinder, carburetted two-stroke motor, with an electric start the Aerox limited to only 30mph but it's still perfect for the daily commute.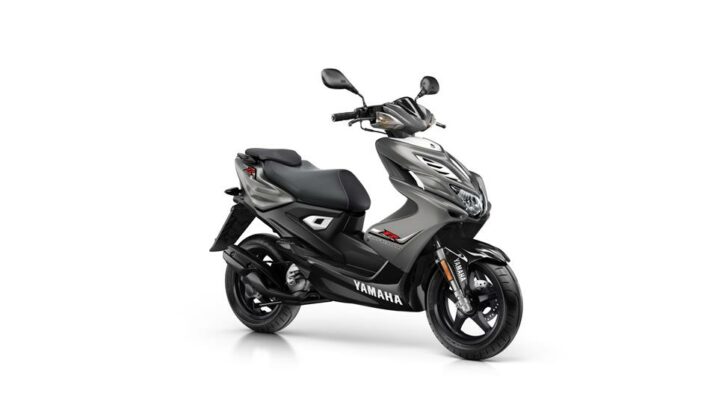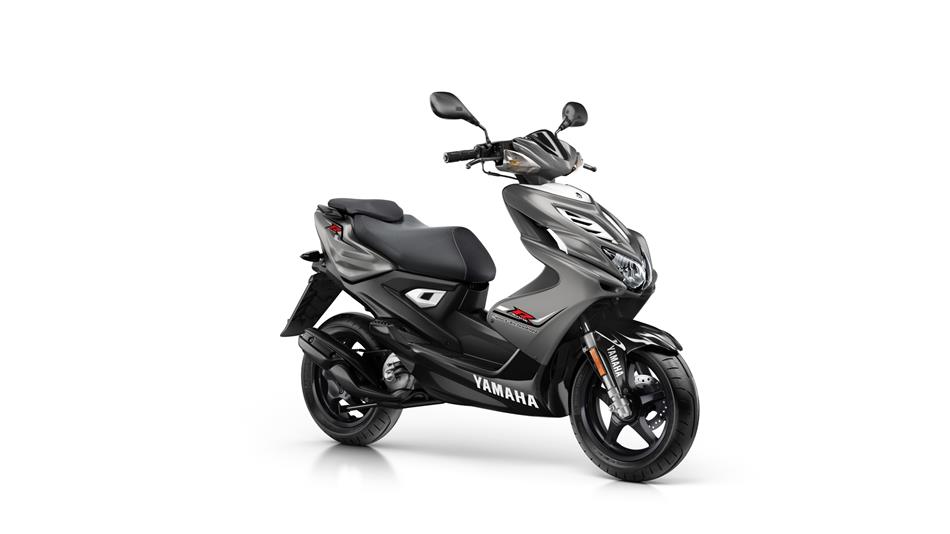 [Total: 18 Average: 2.3/5]
Gilera DNA 125
The ease of a scooter but the feel of a proper motorcycle is exactly what Gilera's DNA 125 will give you. The 125cc DNA can reach speeds of 72mph (117km/h) and is fitted with a 4-stroke, single cylinder engine.
There's still storage space for your helmet, which can be found under the dummy tank, adjustable seat height and footrests too.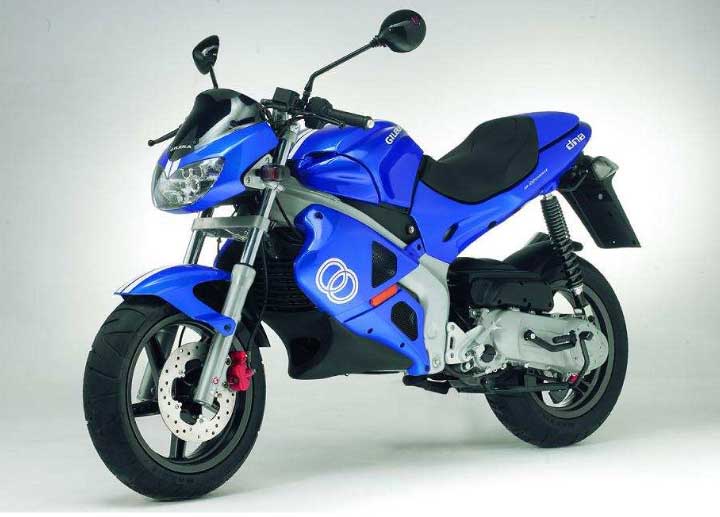 [Total: 21 Average: 2.5/5]
Lambretta Li 125
The Li 125 is a classic by Lambretta, originally released in 1965 there have been updates and tweaks since but the scooter remains the same. An extremely popular choice by the scootering world due to the reliability and low-costs of the Li 125, it's an age-old classic.
The 125cc engine with 5.2hp, and only weighing in at 104kg, Lambretta's Li 125 is the perfect scooter for commuting round the city.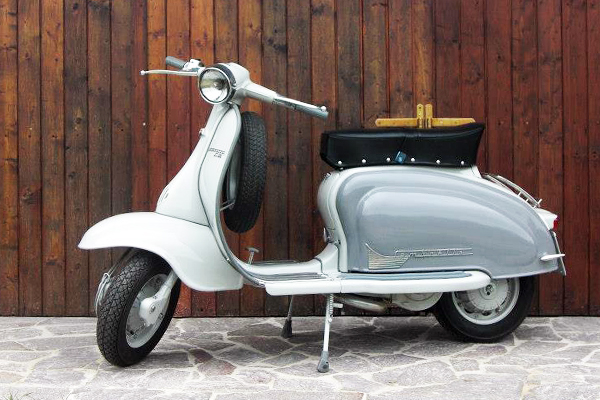 Now it's time to get on that scooter and enjoy yourself. Remember to ride safely, be visible and enjoy the ride.
[Total: 27 Average: 2.6/5]