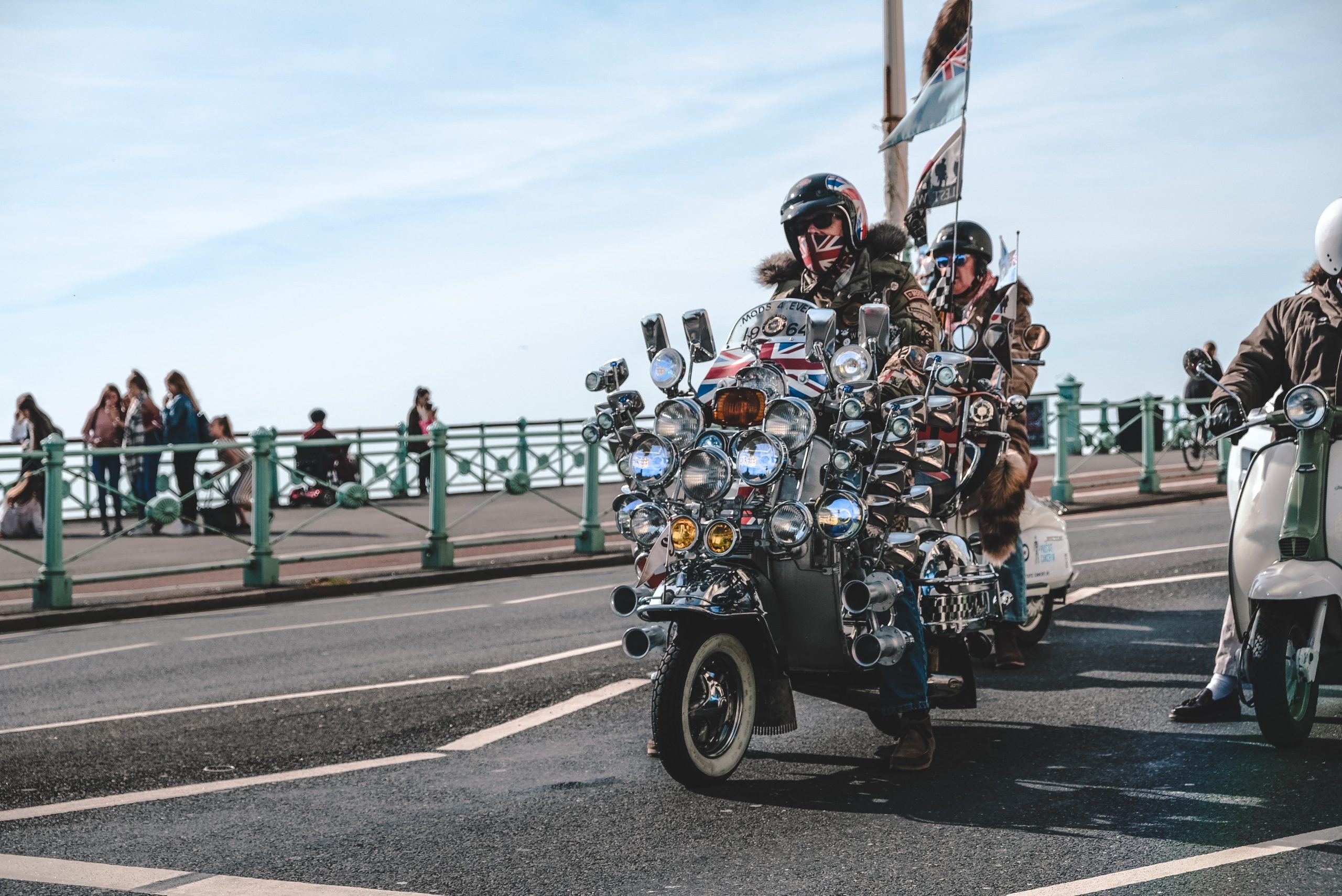 Lambretta began its journey in the motorcycling world in 1947, taking the name of the Lambro river which ran near to the factory in Milan where the scooters were produced. Following closely in the footsteps of Vespas by Piaggio, the scooters were built to aid quick transport for the people of Italy.
The very first Lambretta scooter was fitted with a 123cc engine and a 3-speed gear box which was operated by foot – aptly named Lambretta Model A.
However, with the production of small cars becoming cheaper and more accessible the scooter was no longer a popular mode of transport. Production ceased momentarily in 1972 when the Indian government bought the rights to the Lambretta name from Innocenti, taking on the same vision as the founders – cheap transport for the working class.
How can I save money on my Lambretta Insurance?
There are plenty of ways for you to reduce the cost of your scooter insurance. If you're cautious and lock your bike safely away with an alarm or immobiliser, this can help to bring prices down. Tell us if you store it overnight in a garage or secure indoor area because this will also work in your favour when we're comparing policies for you.
Your insurance can provide one of three levels of cover. Choose fully comprehensive, third party fire and theft, or third party only. Our policies include access to a 24/7 claims line – should you ever need to make a claim – as well as 90 days' worth of cover across the EU, which could save you a significant sum of money if you're a regular traveller across Europe.
How can I get a quote for my Lambretta Insurance?
Get a quick quote by filling in our online form. Just provide us with a few details, including the security of your scooter, your location and occupation, mileage, driving habits and whether you have any No Claims Discount. We also need to know if you've had any convictions within the last five years.
It's simple and easy to get a quote for Lambretta insurance. You can either enter your details online for an instant quote or call our friendly UK-based advisors on 0345 872 3614.
We compare prices from leading UK motorcycle insurers to find you our cheapest Lambretta insurance.
We're always here when you need us most. Claim service 24/7/365.
We send your insurance documents straight away by email. Get everything you need in minutes.
We don't leave you hanging around on the phone waiting for us to pick up.
Or
Call for a Lambretta quote today0345 872 3614
September 27, 2023StarStarStarStarStar
Good level of insurance for best price
September 27, 2023StarStarStarStarStar
Great service
September 27, 2023StarStarStarStarStar
the telephone lady