Piaggio & C. SpA is an Italian manufacturer perhaps best known for its iconic Vespa scooters and mopeds.  It operates 7 brands in total, and apart from Vespa, its Piaggio brand of two-wheelers is also highly successful and popular within the commuters segment of the motorcycle market worldwide.
The Piaggio company is nestled in the Tuscan countryside between Florence and Pisa.  It transformed itself from a company for naval supplies to one which specialised in the production of two-wheeled vehicles.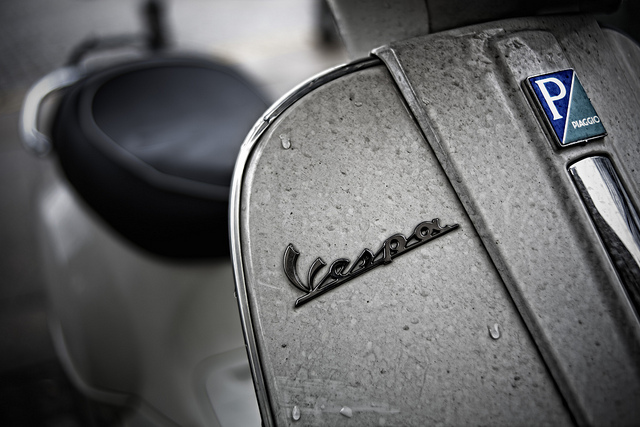 A brief history
Piaggio & C. SpA began producing two-wheelers much earlier than 1967, the year the Piaggio Ciao model came into being.  In fact, the Vespa model was introduced to the market all the way back in 1946, after much time was spent on the scooter's concept and design.  At the time, the vision for Enrico Piaggio was clear and simple – to create affordable and modern mode of transport for the Italian public.
In 1967, the Piaggio brand experienced its first success with the Ciao model, which it dubbed the forefather of the modern moped.  Its next notable success came between 1973 and 1978 with the Bravo moped.  After that Piaggio had a string of good performers with Cosa, Superbravo and Grillo.
The Sfera was introduced in 1990 and broke new grounds in modern two-wheel transportation as it was the first scooter to feature any plastic bodywork.  The brand's most recent triumph was the launch of the Piaggio X10, which boasts a combination of good performance and modern comforts.
Whereas Vespas remain classic and iconic scooter models, Piaggios are all about innovation and contemporary designs.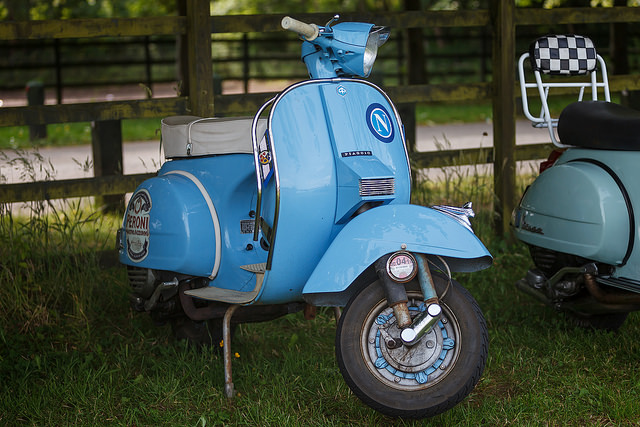 Popular models
Piaggio Fly 50 4V, 2014: lightweight and super easy to handle, the Fly 50 is perfect for the beginner rider and everyday urban commuter.  It features a 4 stroke Hi Per 4 50cc engine, a protective shield, rigid steel tube frame, front disc brake and large tubeless tyres.
Price new: £1,771
Price used: £1,426
Licence type required:  A1
Piaggio X10 350, 2014: a lightweight luxury scooter boasting fantastic fuel economy.  It features a 330cc single cylinder 4-stroke engine, with double-cradle chassis in high strength steel tube frame.
Price new: £5,592
Price used: £4,799
Licence type required:  A2
Sponsorships
The Piaggio Group is active in giving back to the global community though much of it has been carried out under its Vespa brand.  For example, it launched the Vespa for Children project in 2013, and donated Vespas to the following non-profit organisations:
European Institute of Oncology
San Patrignano drug rehabilitation centre
Italian Association for Cancer Research
National Italian American Foundation
The Allannah Medeline Foundation
The Group took part in "Help save one life by giving a child a helmet" programme which began in Thailand and has now spread to Taiwan as well.
The Indian subsidiary also organised charitable initiatives such as the PRAGATI project which involved providing modern technological equipment in 20 schools to enable distance learning.  Additionally, it promoted a health and eye check-up campaign in order to make drivers aware of the importance of good overall health conditions and a correct diet for safe driving.
Reviews
The Piaggio branded three-wheeled scooter, the MP3 400/500 took out the Best Scooter award on US website www.motorcycle.com.