Piaggio Beverly 300 Bike Overview
Launched in 2001 with the aim of revamping the middleweight scooter market, Piaggio created Beverly. The machine has seen huge success all over the globe thanks to its retro design, reliable performance and safety. There's plenty of storage, enough to hold two helmets.
Piaggio's Beverly 300 is perfect for your daily needs, with 60mpg you can't complain! The model comes with ABS as standard, ASR traction control, 12V sock (with functional USB port for charging devices) and all in a wide range of different colours.
Don't ask why Piaggio called it Beverly, our guess is as good as yours! You can pick up a brand new model from £3,000.
Piaggio Beverly 300 Bike Spec
Weight

177kg

Capacity

330cc

Average fuel consumption

65mpg

Seat height

787mm

Top speed

86mph

Engine

Liquid cooled, four stroke, single cylinder, SOHC
Piaggio Beverly 300 Bike Insurance
Piaggio Beverly 300 Bike Gallery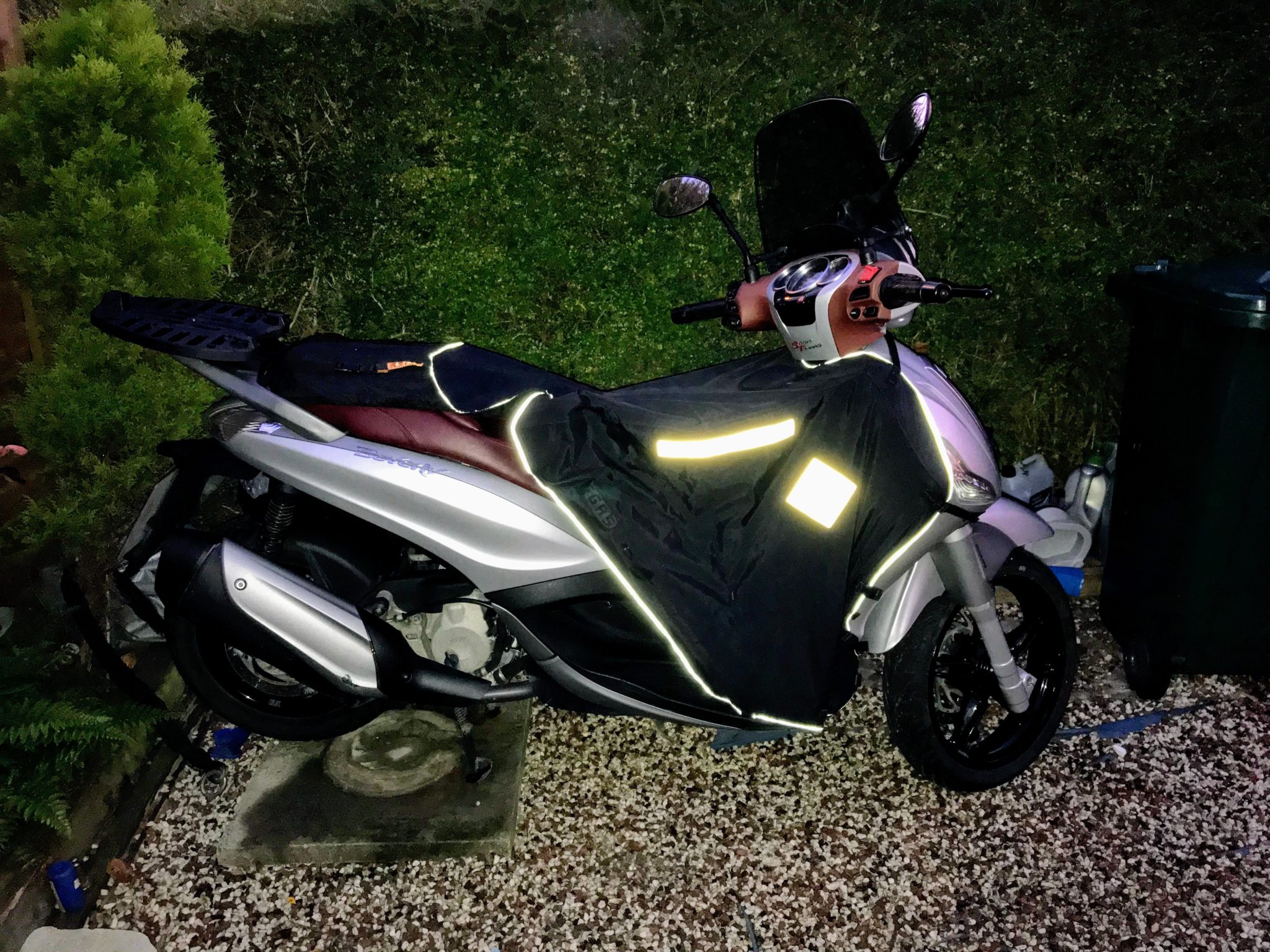 Owner Reviews
Pros
I would buy this over and over again! Currently on the third one and it is a lot of fun and pleasure to ride. It has the performance and feel of a big bike and at the same time the protection and easy to twist and go of a scooter. Highly recommended! Joy to ride, plenty of power, ASR traction and ABS, good sitting position. One thing to be aware, It is a magnet for little tugs around London. take protection measures., tracker, alarm good locks etc, helps.
Cons
Screen position or height!
Read More
Ride Quality5 out of 5 stars
Due to the bigger wheels than most scooters the ride is quite good. Combined with a good riding position makes it a pleasure to zip around town. The added traction control makes it very safe. In my view it exceeds many other just with that.
Engine5 out of 5 stars
This is the best part! With its 33bhp and bike size, pulls away like many bigger bikes. With added ASR traction and ABS make it a leader its class.
Running Cost4 out of 5 stars
4 stars due to fuel economy. Maybe because I can only compare to earlier smaller bikes I had but even if try to be very smooth accelerating etc. I can rarely get more than 120 miles a tank in urban ride.
Build Quality4 out of 5 stars
I am on my third bike of the same model but owning a Honda before I have noticed the dash controls are not as good quality. Signal lights are not well articulated. The power cut off switch is a bit stiff and the flash light on one of the models used to get stuck to high beam, when just flashing.
Brake5 out of 5 stars
ABS as standard on the 350 models and a big disk at front braking feels stable and secure.