When Shaun Muir's Milwaukee Yamaha team announced they were switching from the British Superbike Championship to the World equivalent, ultimately switching to BMW power, series organisers could have been forgiven for citing the move as a big blow to the domestic Championship.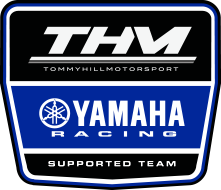 However, this was immediately offset with the announcement of a new team, complete with Yamaha support – Tommy Hill's THM ePayMe squad. And with John Hopkins and Stuart Easton immediately signed up, it's clear their intentions are to challenge for the title and have two riders in the six coveted Showdown spots. In essence, it's a like for like replacement for Muir's squad who've been a huge part of BSB for more than a decade.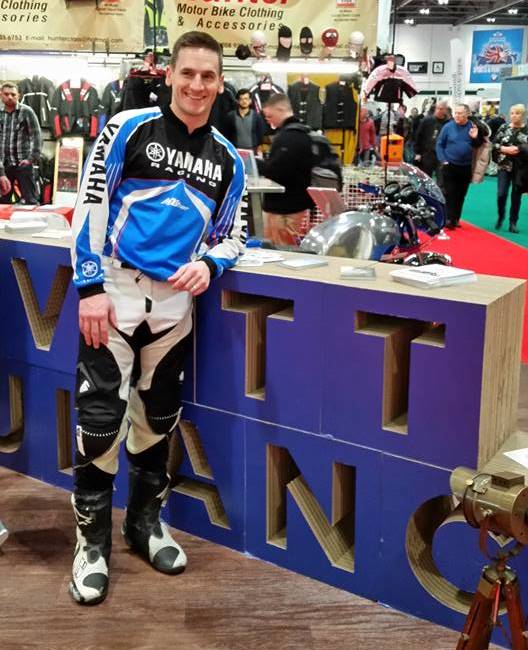 Early retirement:
It still remains a mystery to many why Hill – the 2011 champion – quit the sport when aged just 27 at the end of the 2012 season and when at his peak but he was forthright in both his opinions and principles at the time, sticking to both since. And he hasn't been idle, keeping actively involved with the sport firstly with his own graphics design company and, in 2015, as part of the Be Wiser Kawasaki team.
Although it wasn't ever quite clear who was running or managing the team – Hill or team owner Alan Greig, which ultimately led to Hill quitting and the team folding – it gave him enough of an insight to know what works and what doesn't when it comes to managing a BSB team and there's no doubt that THM ePayMe Yamaha will be one of the most professional BSB outfits in 2016, both on and off the grid.
A true professional:
As a racer, Hill was the ultimate professional, groundings which were no doubt formed from his time in the Virgin Mobile R6 Cup which taught the youngsters as much about handling themselves off the track as much as on it, with media and sponsors being two prime examples.
Hill maintained those values and skills throughout his career and this can be seen in the fact that many of his team's sponsors were personal sponsors when he was riding and have continued to support him ever since. Relationships like that can only be of benefit to the longevity of his new venture.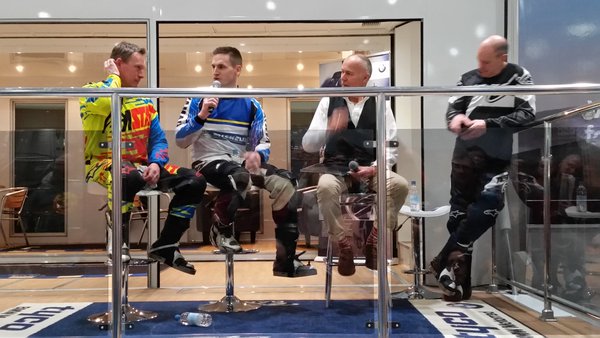 Here to stay!
Owning and running a team is a totally different ball game to when you're the one in the saddle though, a fact that Hill will only be too aware of. But you can be guaranteed that no stone has been left unturned in their preparations for the season ahead and he'll be hoping to be on the grid for many years ahead and not be here today, gone tomorrow.
Others who took the plunge:
Of course, the Surrey-based rider isn't the first to make the step into team management and, just like other sports, many retired racer has successfully made the crossover, none more so than Hill's former boss at Virgin Yamaha, Rob McElnea.
As far back as the 1960s and 1970s, ex-racers went on to manage teams including Geoff Duke (Scuderia Gilera) and Frank Perris (JPS Norton). Australian double world champion Kel Carruthers was, arguably, one of the most successful, his relationship and management of Kenny Roberts crucial in the American's triple 500cc world titles.
Closer to home, Steve Parrish was one of the most high profile at Loctite Yamaha before being succeeded in his position by McElnea whilst Muir's track record, of course is exemplary. In the UK though, the benchmark for all aspiring managers has to be Neil Tuxworth who's been at the helm of Honda Britain since 1990 taking countless World and British titles as well as multiple road race wins at the Isle of Man TT, North West 200 and Ulster GP.
Secret weapon:
Hill will undoubtedly benefit from having the ex-Milwaukee Yamaha's at his disposal, a machine that in the hands of Josh Brookes was the best in the field during 2015, particularly from mid-season onwards. With further development, they'll be able to hit the ground running in 2016 although, of course, the competition will be as fierce as ever.
The racers:
In Hopkins and Easton, he also has two race winners signed, ready to deliver and with points to prove. American rider Hopkins had a strong end to 2015 after joining the Moto Rapido Ducati team mid-way through the season and had it not been for mechanical gremlins, he would surely have taken more than his solitary podium. Back to full fitness, Hopper's presence is a tremendous asset and he'll come into the first round in April as an undoubted title favourite.
Easton, meanwhile, showed great promise early last year and was a cert for a Showdown spot until injury intervened. He was then released by the PBM Kawasaki team and he'll be keen to prove that was a mistake and get back to winning ways from the outset.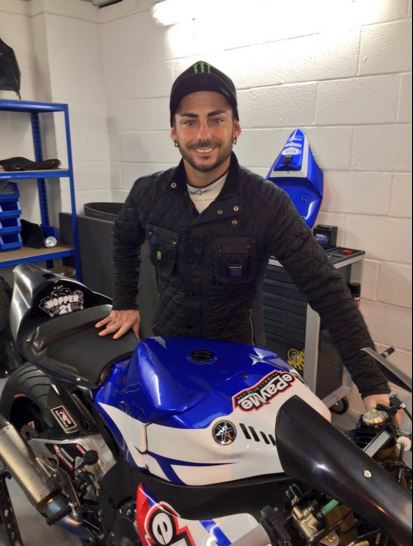 When you look at all the ingredients and qualities of the team, there's no doubt that Hill, Hopkins, Easton and the R1 Yamaha is going to have a major say in the outcome of the 2016 BSB title race!
This is certainly a team to watch, will you be keeping an eye on Tommy Hill's THM ePayMe squad? Share your thoughts below…
Having started watching motorcycle races all over the world form childhood, Phil Wain has been a freelance motorcycle journalist for 15 years and is features writer for a number of publications including BikeSport News and Classic Racer, having also been a regular contributor to MCN and MCN Sport. He is PR officer for a number of teams and riders at both the British Superbike Championship and International road races, including Smiths Triumph, Quattro Plant Kawasaki, John McGuinness, Ryan Farquhar and Keith Amor. He is also heavily involved with the Isle of Man TT Races, writing official press releases and race reports as well as providing ITV4 with statistical information.