Just like BSB, there's been very little talk about riders signing for teams within the real road racing world for 2017. It's hard to say if that means riders are staying put or if they're simply playing their cards close to their chest, seeing what options are out there before remaining where they are or moving on to pastures new. Here's our second part at looking at the teams and options that exist.
Silicone Engineering Kawasaki:
After a disappointing 2015, Dean Harrison has got his career back on track this season with some excellent performances at all the International road races, especially the TT, as well as at the Southern 100 and Scarborough. Run by former racer Paul Iddon, the Silicone Engineering Kawasaki team is seemingly a perfect fit for Harrison and he's already signed for them for 2017.
Devitt RC Express Racing Kawasaki:
Like Harrison, Ivan Lintin has enjoyed a strong 2016 season, his second with the Devitt RC Express Racing team. A second TT win came his way whilst he also made further strides forward in the Superbike class, particularly at the TT, and he's almost certain to remain where he is in 2017.
Alan Bonner was his team-mate in 2016 but it was a tough year for the Southern Irishman and he's most probably going to be replaced next season. A rider in the mould of Lee Johnston or Steve Mercer would be a good fit for the Bristol-based team.
Mar-Train Racing Yamaha:
Mar-Train Racing continue to plough a lone Yamaha furrow but Dan Kneen has performed well on the R1 in 2016 even if he had to miss both the TT and North West 200 due to injury.
That threatened to ruin his season but he bounced back well with strong outings in all classes at the Ulster GP as well as podium finishes at the Southern 100 and Scarborough Gold Cup. It would be a surprise to see him leave and it would be more than profitable for him to remain where he is and look to build upon what he's achieved this year in 2017.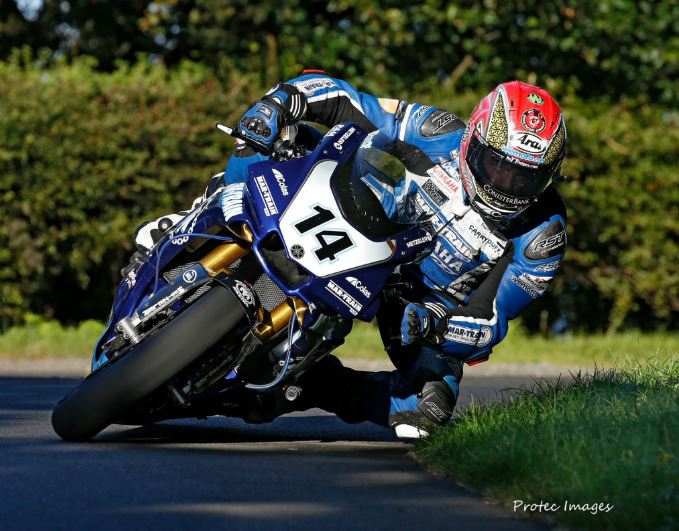 Halsall Racing:
Team owner Martin Halsall has already announced he'll be leaving Suzuki, for whom his team have been the official BSB entrant, after becoming frustrated with delays in the new model appearing. He'll continue in BSB with an as yet unknown manufacturer but he's also planning to have his first foray into road racing, specifically the North West 200 and TT.
Josh Brookes has been linked with the team, for whom he could contest both disciplines, whilst Peter Hickman, now rumoured to be available, Johnston and Gary Johnson are other riders who could fall under the team's radar.
Penz13.Com BMW:
Former racer Rico Penzkofer has run a successful road racing team for a good few years now and he can be expected to continue his strong association with BMW in 2017. Gary Johnson and Danny Webb have done a good job for the team and could be retained although Johnston and Mercer could again be two other names to feature in their plans, the latter having ridden for them in World Endurance.
Norton Racing:
David Johnson performed miracles for the British team at TT2016, giving them their first 130mph lap and top ten finish, and the Australian has already re-signed for 2017. The team have intimated a desire to run two riders and, again, the likes of Johnson, Johnston and Mercer could be tempted.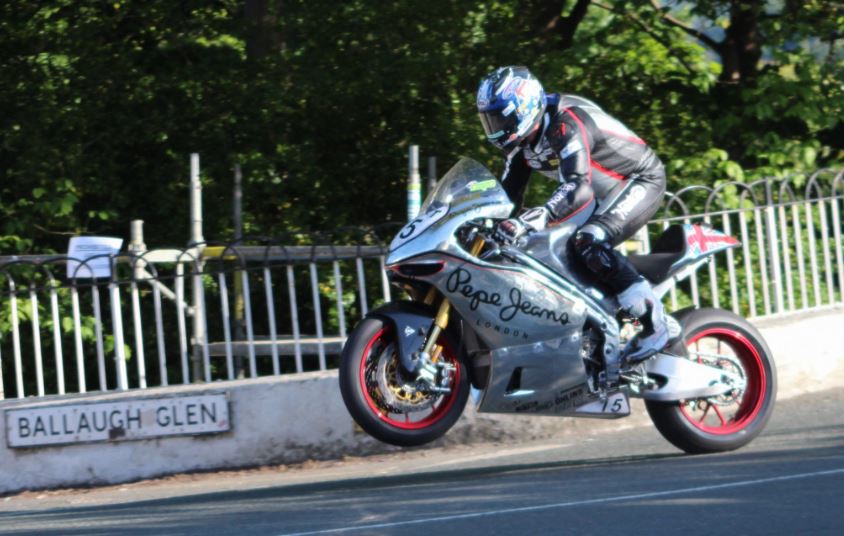 Radcliffe Racing:
A relatively new team to road racing, Isle of Man-based Radcliffe Racing look to be running BMW and Honda machinery in the Superbike and Supersport classes next year having potentially acquired some technical staff from the now defunct East Coast Construction team. The team ran Daniel Hegarty at the recent Scarborough Gold Cup meeting and hope to sign the Nottinghamshire rider for a full campaign in 2017.
Jackson Racing:
Preston brothers Alan and Andy Jackson ran Steve Mercer to great effect in 2016, especially at the TT where the Kent rider had his best ever performances. They've enjoyed support from Honda in the past, contesting the World Endurance Championship, but, at present, are unsure of their 2017 plans.
How do you think Road Racing will look in 2017? Why not share your thoughts below…
For part 1 of our 2017 Road Racing predictions just click here!
Having started watching motorcycle races all over the world form childhood, Phil Wain has been a freelance motorcycle journalist for 15 years and is features writer for a number of publications including BikeSport News and Classic Racer, having also been a regular contributor to MCN and MCN Sport. He is PR officer for a number of teams and riders at both the British Superbike Championship and International road races, including Smiths Triumph, Quattro Plant Kawasaki, John McGuinness, Ryan Farquhar and Keith Amor. He is also heavily involved with the Isle of Man TT Races, writing official press releases and race reports as well as providing ITV4 with statistical information.