The third round of the British Superbike Championship at Donington Park last weekend saw a shift in power and two of the series' major winter signings showed their undoubted world class credentials.
Scott Redding and Xavi Fores arrived at Donington safe in the knowledge it was a circuit they knew well and an opportunity for them to score heavily particularly as it was a triple header weekend. The duo did exactly that with the former not only taking a hat-trick but also taking over the championship lead.
Rampant Redding
In 2008, Redding won the 125cc British Grand Prix at Donington to become, at the time, the youngest ever winner of a Grand Prix race and although the last few years have seen the British GP move to Silverstone, the Leicestershire venue was one where the 26-year old felt instantly at home.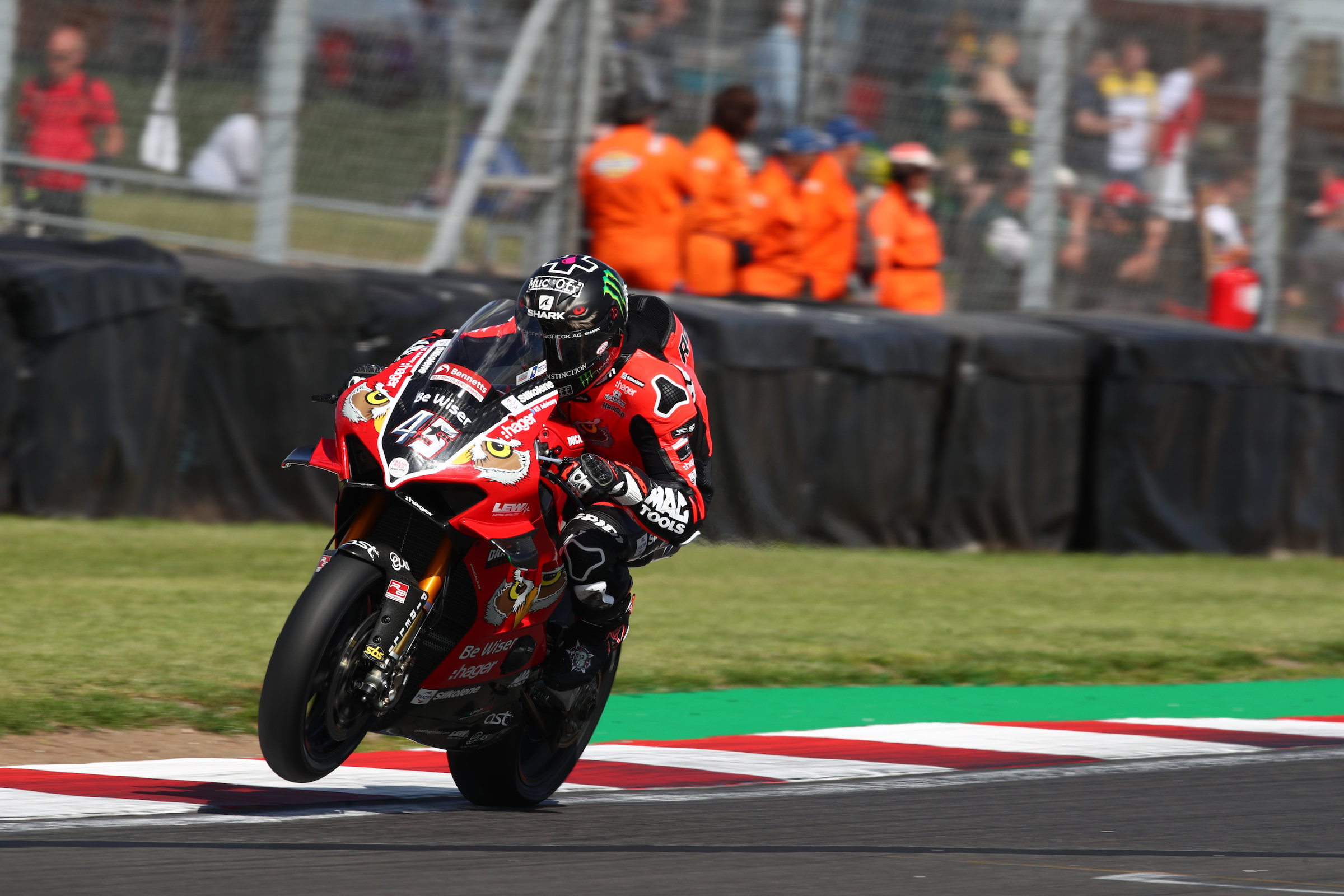 A Grand Prix-spec track, as opposed to the more narrow confines of Oulton Park, Redding was immediately fast on the national circuit and all weekend he looked a certainty for podiums at the very least.
He went on to achieve more than that as he swept to a dominant hat-trick but it was the manner in which he won that proved what a class act he is. Poor starts in each race saw him drop back – as low as 11th at one stage – and with lap times extremely close, it seemed overtaking wouldn't be a foregone conclusion.
Redding proved otherwise though and with 26 laps ahead of him each time, he steadily moved forward before hitting the front two thirds of the way through the race. And once there, he was able to utilise the clear track ahead of him and win every time.
It was a master class from Redding but he knew he had to make his visit to Donington count as doing something similar at the likes of Knockhill and Cadwell Park, will certainly not be easy.
He admits his strategy is to win when he can, on the circuits where he feels comfortable, and adopt a damage limitation mentality elsewhere but he's already shown his hunger and desire for success is still there and he's only going to get stronger as the year wears on.
Fabulous Fores
Fores' knowledge of Donington was a lot more recent than Redding's with the World Superbike Championship still continuing to visit the circuit each year but the Honda hasn't proven to be best bike to be on in BSB in recent years so his three podiums were equally as commendable as Redding's, if not more so.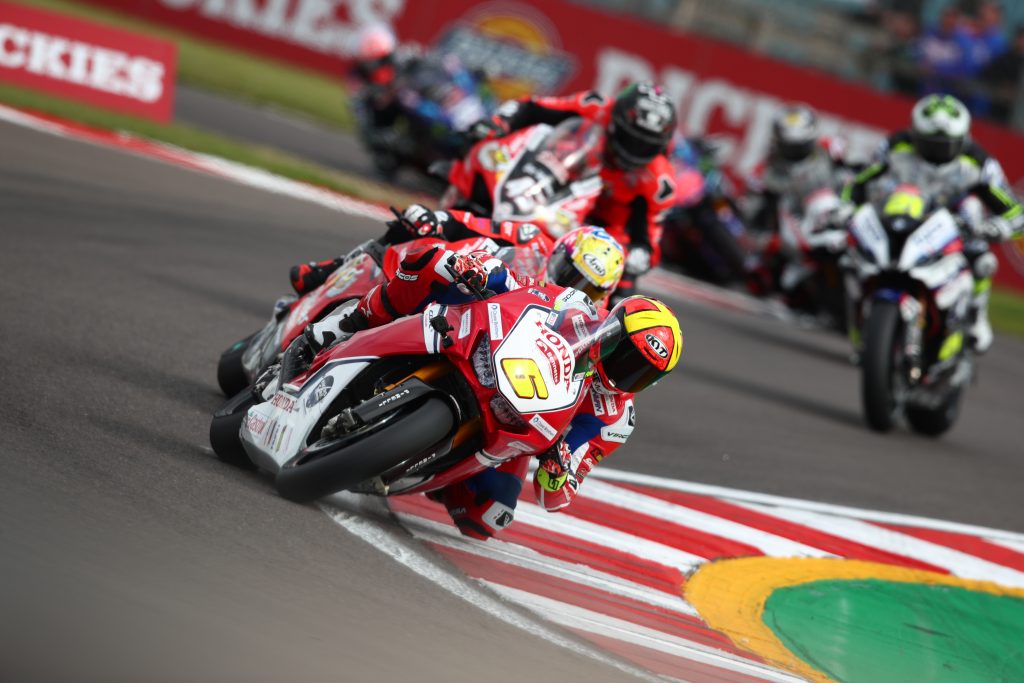 The Spaniard's pace is without question and he was certainly unlucky to have found himself without a seat in WSB for 2019 but the first two rounds in the British series were tough going with an eighth at Silverstone his best result.
He failed to score completely at Oulton Park but that all changed at Donington where both man and machine looked at one with each other throughout the weekend. He got the maximum out of the Fireblade in each of the races and was perhaps unfortunate not to have won at least one of them whilst two seconds and a third helped catapult him from nowhere in the Championship standings to fifth and a place in one of the early season Showdown positions.
His challenges are identical to those of Redding and are perhaps bigger given the seemingly fickle nature of the Fireblade but it was a breath of fresh air seeing him run at the front of BSB so hopefully there's more to come from the 33-year old.
Barbera impresses
Just as Fores impressed, so too did his countryman Hector Barbera who made his BSB debut at Donington for the Quattro Plant JG Speedfit Kawasaki team.
Drafted in to replace the injured Ben Currie, Barbera is a veteran of over 250 Grand Prix races, 139 of those coming in the premier MotoGP category, and has previously finished second in both the 125cc and 250cc World Championships so his CV speaks for itself.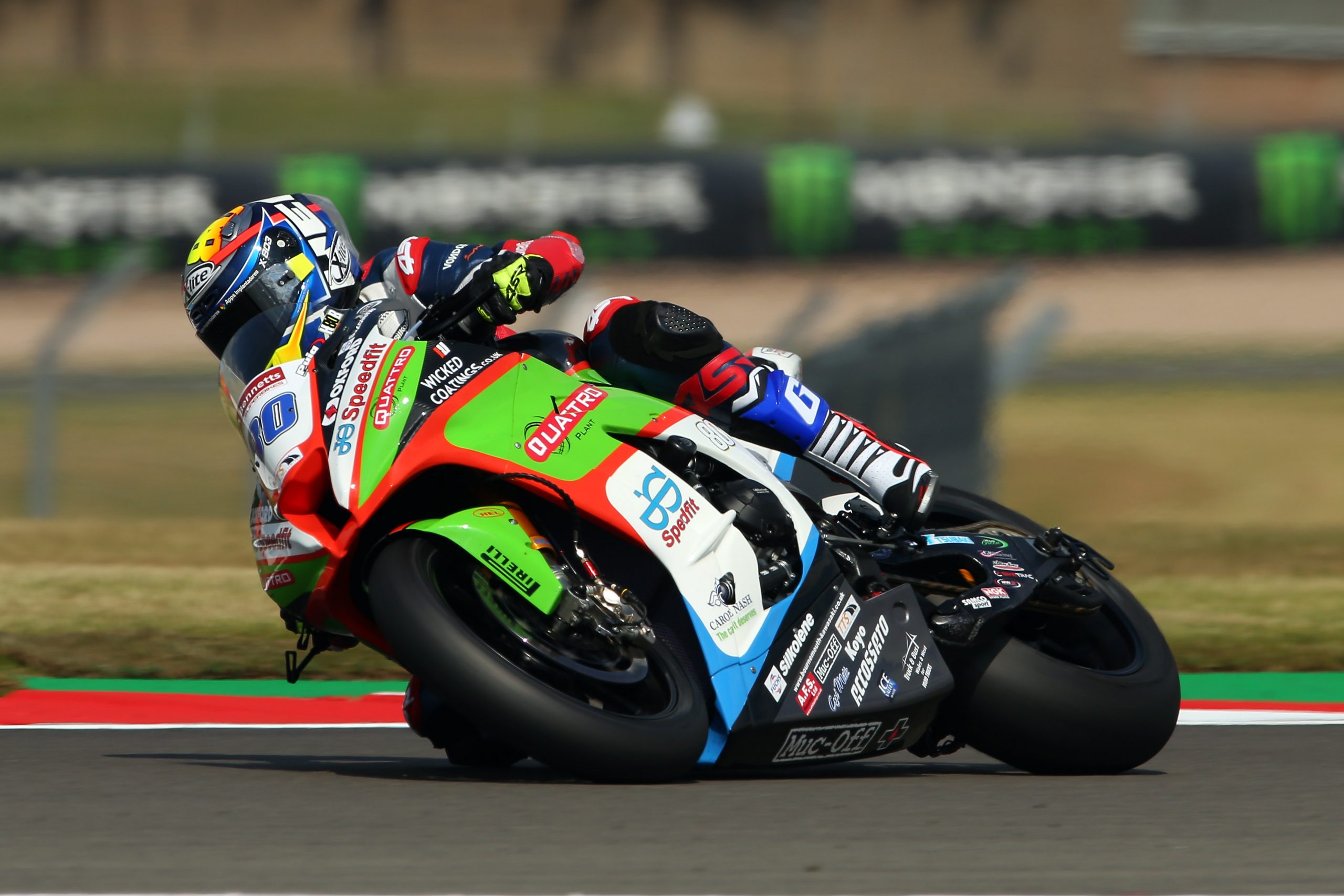 However, his only prior knowledge of a Superbike prior to Donington was two rounds in the World Superbike Championship earlier this year when again acting as a substitute yet it never showed as he ran consistently in the top eight all weekend.
Like Redding and Fores, it was a circuit he knew well and felt comfortable on but he never saw the bike until the first free practice session on Friday yet comprehensively outshone his team-mate Glenn Irwin all weekend.
The quickest Kawasaki rider by far, the 32-year old took a best finish of sixth, only a couple of seconds off the podium, and could actually have finished on the rostrum in the third and final race had he not made a mistake at the Old Hairpin. His race pace was clear to see and he certainly ruffled a few feathers whilst the impact he made on the series was considerable.
His long term future in the series is unclear but he's due to compete at the next round at Brands Hatch which will offer a significantly different challenge for the Spaniard. However, his progress will be eagerly watched as he looks to secure a BSB berth for the remainder of the year.
Consistency counts
Whilst Redding and Fores stole all the headlines at Donington Park, the chanpionship's early front runners, Tarran Mackenzie and Tommy Bridewell, were again well to the fore at round three.
Bridewell is yet to finish outside the top five in the seven races to take place so far and he took two more podiums at Donington which leaves him sitting in second overall at present and with eight podium credits to his name. He again led races to continue his best ever start to a BSB campaign and everything's in place for him have a season long challenge.
The same applies to Mackenzie who took second to Redding in the opening race at Donington, his third rostrum this season. He again outperformed team-mate Jason O'Halloran and, like Bridewell, his consistency is already paying dividends. Continually scoring heavily and picking up podium credits will go a long way to cementing his place in the Showdown as soon as possible.
Having started watching motorcycle races all over the world form childhood, Phil Wain has been a freelance motorcycle journalist for 15 years and is features writer for a number of publications including BikeSport News and Classic Racer, having also been a regular contributor to MCN and MCN Sport. He is PR officer for a number of teams and riders at both the British Superbike Championship and International road races, including Smiths Racing, Quattro Plant Kawasaki, RAF Regular & Reserve Kawasaki, Dafabet Devitt Racing, John McGuinness, Lee Johnston and KMR Kawasaki. He is also heavily involved with the Isle of Man TT Races, writing official press releases and race reports as well as providing ITV4 with statistical information.