Last week saw the official launch of the 2019 Isle of Man TT Races and with many of road racings' finest assembled on the island for the glittering evening show, as well as for a full day of media activities, it came with a flurry of announcements as excitement continues to build ahead of the June event.
Start numbers revealed
The announcement of the start number for the three 1000cc races – Superbike, Superstock and Senior – is always one of the most eagerly awaited when it comes to the TT and whilst there weren't many surprises this time around, with many of the front runners taking their favoured numbers, it was intriguing nonetheless.
Just like last year, local hero Conor Cummins will lead the field away on the Milenco by Padgetts Motorcycles Honda but Dean Harrison follows him this time around at number two on the Silicone Engineering Kawasaki. He went at number five last year and is clearly hoping he can get to the front quickly and take full advantage of the clear road ahead of him.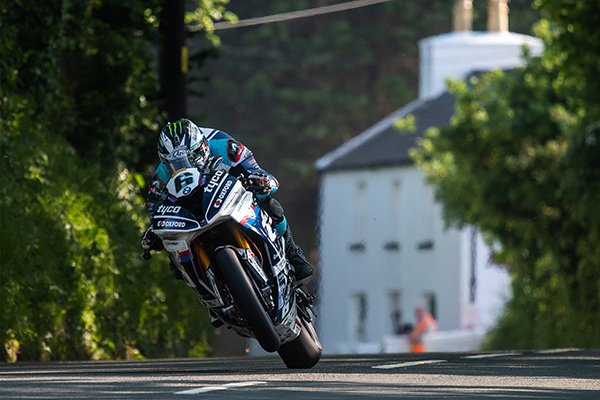 Having last appeared on the island in 2016, twenty-three-time race winner John McGuinness finally gets to make his TT comeback on the factory Norton at his favoured number three whilst another man on the comeback trail, Ian Hutchinson, sports his preferred number four. It's the number from where he's taken numerous wins and the Honda Racing rider, like McGuinness, is keen to get back to winning ways.
Tyco BMW's Michael Dunlop – a triple race winner last year – takes his familiar starting position at six with outright lap record holder and last year's Senior and Superstock victor Peter Hickman set to hunt them all down on the Smiths Racing BMW from his own familiar starting position at 10. The higher start number and potential traffic to get by hasn't hindered him in the past and, as he rightly points out, it's a start number not a finishing number!
Completing the quality line-up in the top ten for the three 1000cc races are previous TT winners James Hillier (number 5), Gary Johnson (7) and Michael Rutter (8) who will be bringing his exotic Honda RC213V-S to the island for the first time. Honda Racing's new recruit, David Johnson, completes the top ten at number nine.
With competition as fierce as ever, the TT has seen a real jump in lap speeds in recent years and this year's event, therefore, sees a further reduction of accepted entries across all the solo classes to reduce the likelihood of race leaders catching slower competitors in the closing stages of each race.
70 entries have been accepted for the 1000cc classes, from which there will be a maximum of 60 starters, while 73 entries have been confirmed for the two Supersport races for a maximum of 68 starting places.
Lightweight bonanza
The Lightweight race looks set to be one of the closest of the week at TT2019 with two major announcements seeing KMR Kawasaki increase their presence to a strong four-rider line up and Norton Racing joining the fray for the first time with an equally impressive array of riders set to ride the Superlight machine.
Indeed, Norton will field what looks to be the ultimate dream team with the huge talent and experience of McGuinness at one end of the team spectrum and the raw talent of relative newcomer Davey Todd at the other. And with Hickman completing the line-up, the four-lap race perhaps gives the team their best chance of a win in 2019.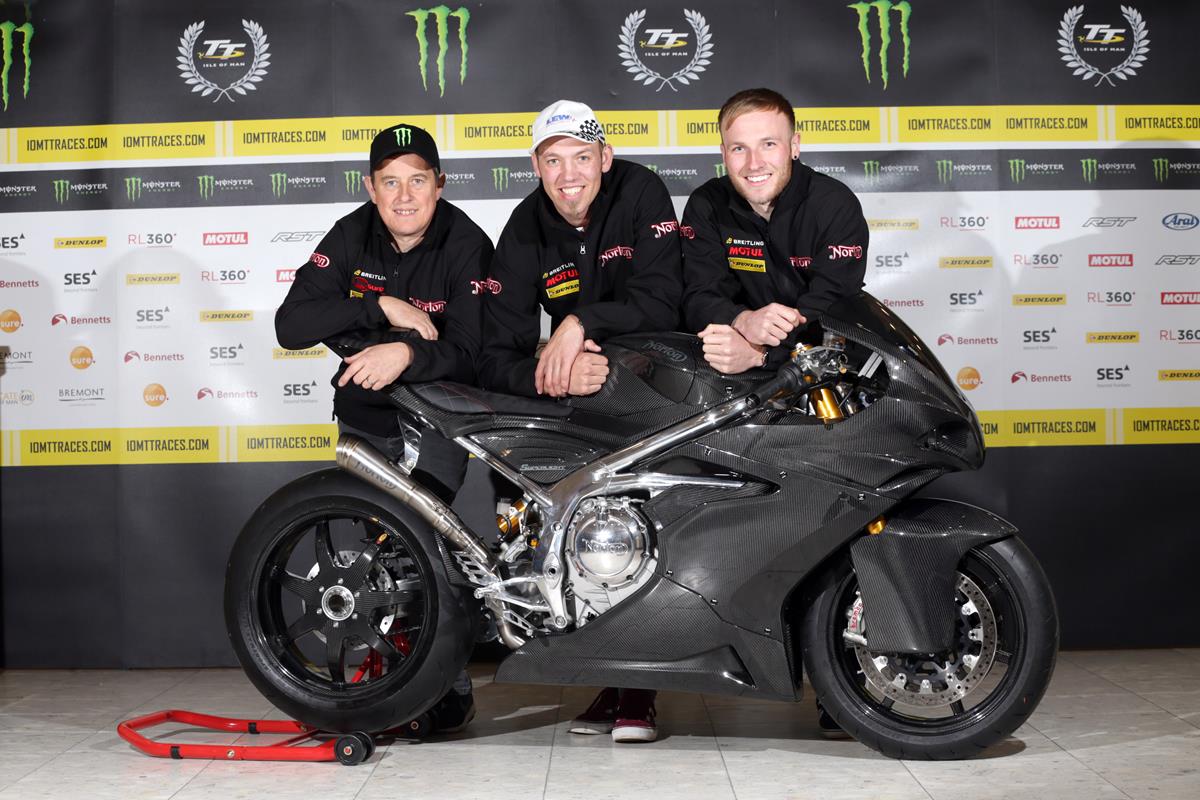 "To have the Superlight racing in 2019, and with three of the fastest road racers on the planet in the team, is just fantastic," said Norton CEO Stuart Garner. "To have the top talent riding Nortons this year really underlines our progress. It's a new bike, a new engine, and a new model platform and the Superlight will really reinvigorate the class. It looks awesome and sounds amazing on its open megaphone exhaust."
However, main instigator of the class, Ryan Farquhar, has assembled his own stellar squad where last year's runner-up Derek McGee will be joined by 2017 Lightweight race winner Michael Rutter, double Supersport race winner Gary Johnson and Lee Johnston and to say all four will be in with a chance of the victory is an understatement.
Throw in the extremely rapid Patons of last year's winner and the man to beat Michael Dunlop, Italian Stefano Bonetti – fourth last year – 10-time TT winner Ian Lougher and Austrian Horst Saiger and it's clear to see why the race will be one of the most fiercely competitive in the first week of June!
Oliver's Mount set to return
After almost 18 months of uncertainty, the news all UK road race fans had hoped for was finally announced earlier this month when it was revealed racing will be returning to Oliver's Mount, Scarborough later this year.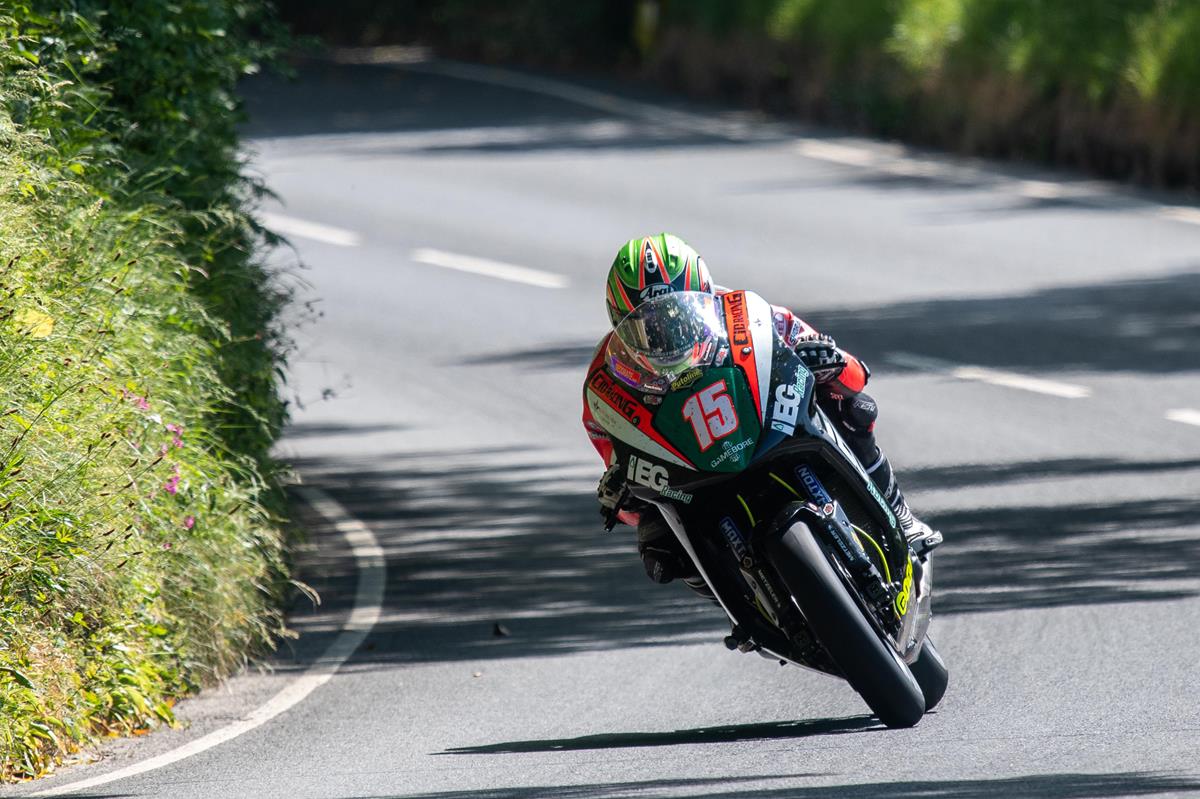 It was September 2017 when bikes were last in action around the North Yorkshire road circuit but accidents then led to safety concerns being expressed and with the then organising club, Auto 66, failing to meet the safety measures they were asked to implement, the four race meetings scheduled for 2018 disappeared off the calendar.
It looked like the end had come for the venue, which has held race meetings every year since 1946, but whilst some issues from the fall-out have yet to be resolved – with many race fans still owed money – former racers Mick Grant and Eddie Roberts have put together a package that will see two meetings return to the Mount with the Barry Sheene Festival taking place in July and the International Gold Cup assuming its traditional date in September once more.
A lot of work has clearly been going on behind the scenes, with more still to be done, in order to resolve what can only be described as a mess but indications are that Oliver's Mount has a healthy future once more and all those involved in getting the racing back deserve to be applauded for their efforts.
Having started watching motorcycle races all over the world form childhood, Phil Wain has been a freelance motorcycle journalist for 15 years and is features writer for a number of publications including BikeSport News and Classic Racer, having also been a regular contributor to MCN and MCN Sport. He is PR officer for a number of teams and riders at both the British Superbike Championship and International road races, including Smiths Racing, Quattro Plant Kawasaki, RAF Regular & Reserve Kawasaki, Dafabet Devitt Racing, John McGuinness, Lee Johnston and KMR Kawasaki. He is also heavily involved with the Isle of Man TT Races, writing official press releases and race reports as well as providing ITV4 with statistical information.