A motorcycle can be the perfect form of transport for a student. Running costs are low, especially for low powered vehicles such as scooter and mopeds. Other costs such as insurance and servicing are also inexpensive when compared to the cost of running a car.
University or college students can use motorbikes to their advantage whilst studying. You can ride a moped just through a CBT licence that you will have to retake after 2 years if you haven't got a full licence yet.
Save money
A reliable car that will get you around university or college for a couple of years will cost you about £2,000 and to insure that just under £1,000 if you have a year no claims. A moped is probably the safest and cheapest option for a student as it is not expensive whatsoever compared to other forms of transport.  Whereas a 50cc moped for example brand new will cost you around £700!
Yes it's a moped and it isn't going to look as cool as having a motorbike like a Kawasaki ZZR1400 but it's practical for a student who barely needs to take many items around with them, or to travel through busy cities.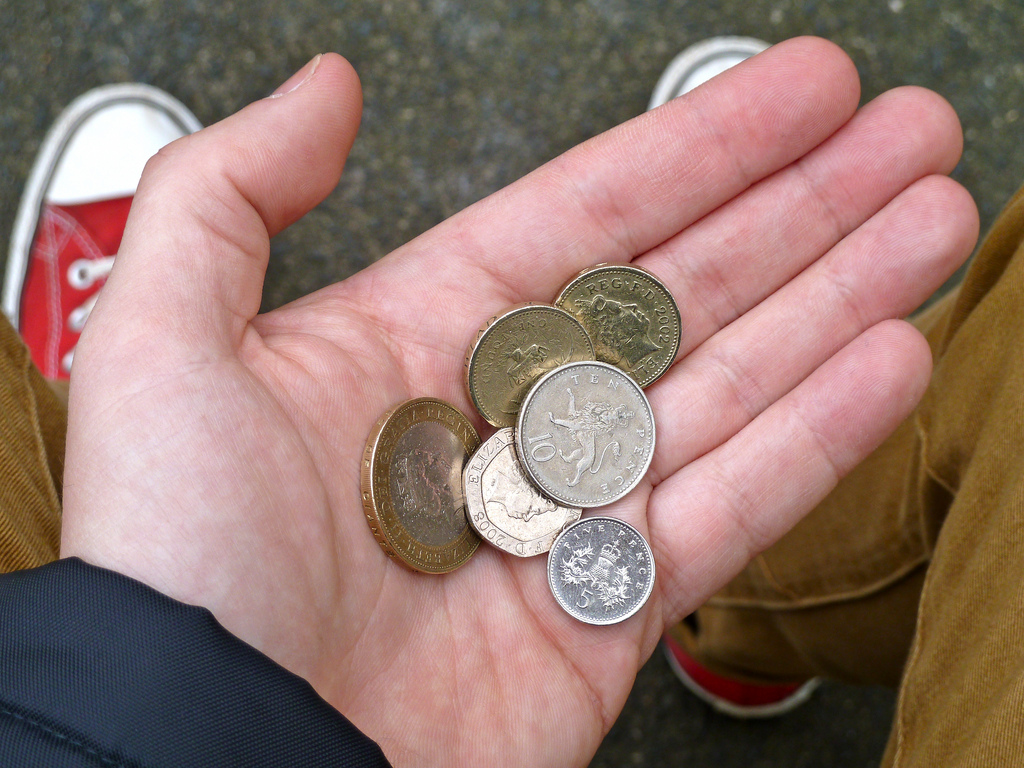 Where to buy a low cost motorcycle
Students should look to buy mopeds or motorbikes, there are loads of sites that sell brand new moped or if you want to look to get a cheaper one then looking for a used one is a must. Places like Ebay, Gumtree or Auto Trader you will be able to find hundreds of used Motorbikes or mopeds that you could buy for around £500 or less!
Looking around for nearby local motorbike shops may have new and used mopeds or motorbikes which could possibly be selling some reasonably priced bikes within your budget, have a look around and online there will always be a bargain eventually.
Limited speed but great value
A 50cc moped is limited to about 31mph, which if you are only travelling to university or college or even to your friends 30mph is just fine. Around £12 road tax for the moped, under £10 to fill up a tank and will get around 100 miles out of that full tank… perfect for a student.
Bigger bikes
Even if a student wanted to ride a bigger or more powerful motorcycle if they had a full motorcycle licence then still it is cheaper than driving a car around.  The gear you would need would still cost you less than the insurance you would pay on a car, but you cannot put a price on safety gear, get the best whatever the price. It's either the leathers or your skin if you come off the bike, you decide.
A bigger bike will cost you more than a moped but will still be cheaper to insure, and price of the vehicle, looking around you can find local dealerships or online sites that you can get great deals on motorcycles and mopeds. You can buy gear for around £500, for leathers, helmet, gloves, boots and trousers.
Carrying study materials
You might not think that you'll be able to carry a lot of items whilst riding, but you can easily get a decent sized backpack for around £15, this type of bag can fit notepads, laptops or similar items of similar size. If you were carrying as little as a couple of items then you can get a waist bag to strap round you for as little as £10. If you really needed to carry or move a lot of items then you could ask a friend, as you will probably have a friend that drives that can help you out for a bit of money or a pint later.
Save time
Travelling through cities can save you so much time, running late to get to your lecture or seminar whilst the roads are busy then it is so much easier to pass through traffic. It probably saves more time riding a moped or a motorbike to university or college than it is getting public transport which stops off at every possible stop on route.
Additional / advanced training
There's no denying that riding a bike can be dangerous if you don't take care. So if you were to buy a bike you need to be very aware yourself as people driving in cars do not always see bikes pulling out at junctions or if they are not looking properly. If you don't feel confident when using a motorcycle, there are lots of additional training courses that you can take part in to improve your skills.
IAM (Institute of Advanced Motorists) offer a skill for life programme which offer to help an individual 5 phases of advanced riding: Speed, Position, Acceleration and Information. After being taught this, the rider will take an advanced test at the end. (Duration = 1 day)
RoSPA (Royal Society for the Prevention of Accidents) provide an on-road driving test which will cover as many road types and conditions as possible, so that you feel comfortable when driving in any situation. This will teach riders to understand the general and specific local causes of accidents, the appreciation of how human factor affects performance, to understand the need for a system-approach to vehicle checks, strong observations and awareness of potential risk factors, a systematic and defensive approach to hazard management and risk reduction. (Duration = 4 days)
BikeSafe is delivered by police riders, and set up a workshop in which individuals have an observed ride and then feedback is given back to them with their strengths and weaknesses. (Takes usually a day to complete)
Enhanced Rider Scheme (ERS) is a riding course which is set up to help a range of riders, from newly qualified to returning to biking. The scheme is to build on your weaknesses and to improve even more on your strengths. (The duration varies with the rider)
Improve your driving skills
Riding a bike will lead to you becoming a better driver as in general bikers have better knowledge of the road, for example 60% of bikers knew that 150ft is the safe stopping distance at 30mph compared to 34% of car drivers!
Be happy!
A study by the Office for National Statistics found that people who commute via motorbike were happier and had great well-being due to reduced commuting time. Meaning less time getting around leading to you being happier? You'll be in a better mood all day, helping those long days of doing coursework. This form of transportation does not have as many negatives as people may think, saving money, saving time and if you can't ride and need a lift that badly, politely ask your mate and I'm sure they'll let you jump in.