The Bournemouth Kawasaki race team have been part of the British Superbike Championship paddock since 2009 and, now backed by Quattro Plant, they're fielding Howie Mainwaring Smart and rookie Luke Mossey in the 2015 series. Team owner Pete Extance gives his take on their season so far.
This year has seen us run Howie Mainwaring Smart and Luke Mossey in the British Superbike series, and the season started well in pre-season with Luke, in particular, impressing. It's his first year on a Superbike and he's one of the youngest riders in the class but at Cartagena and Almeria in Spain, he took to the Superbike like a duck to water and looked in great shape for the first round.
Howie was coming into his second year with us and after a strong second half to the season, we were looking for him to continue that strong form right from the word go.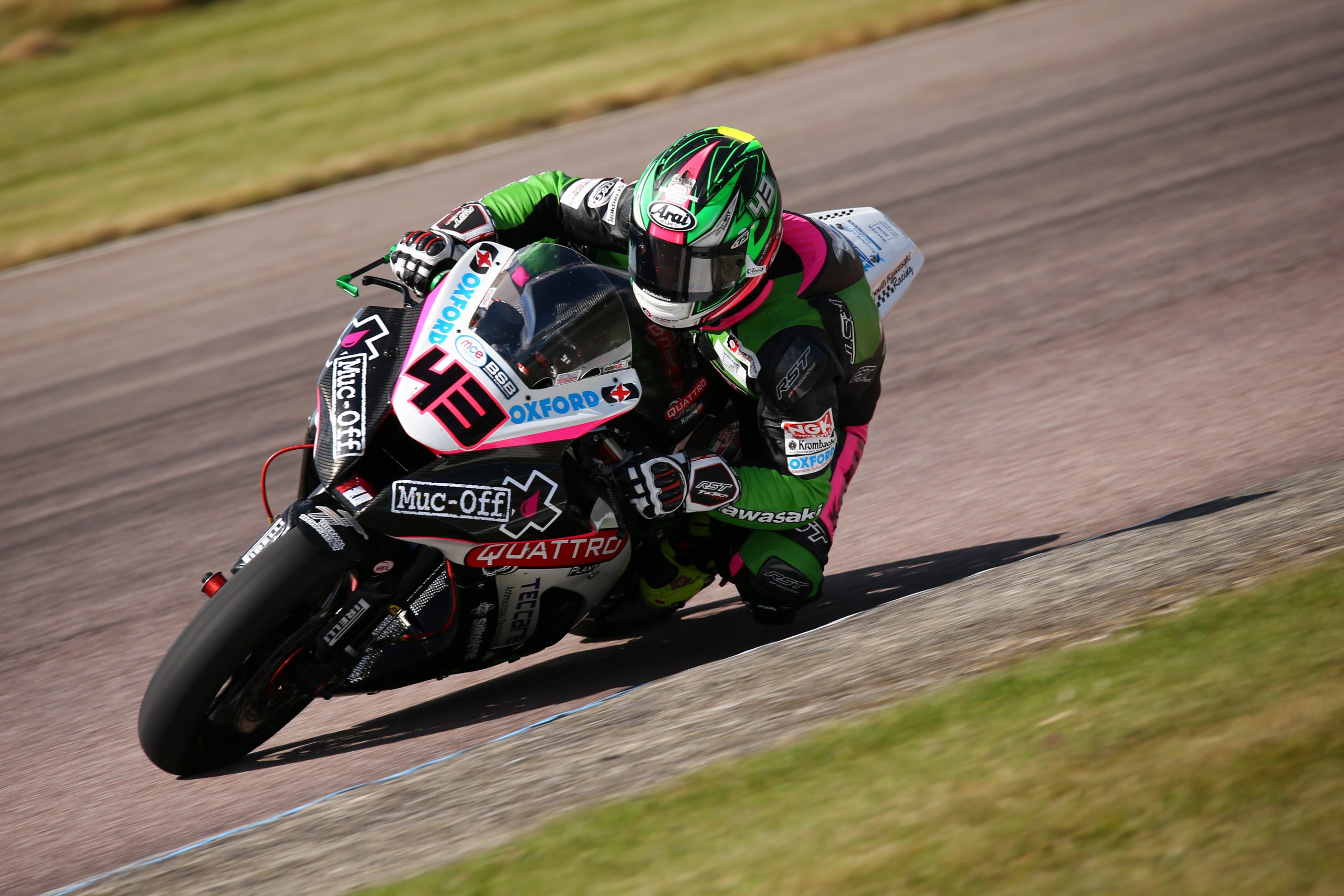 At the first round at Donington, qualifying was going well for both riders but Luke then had a big crash which totalled the bike and it upset his rhythm for the rest of the weekend. However, both riders got points on the board and we knew we could progress from there.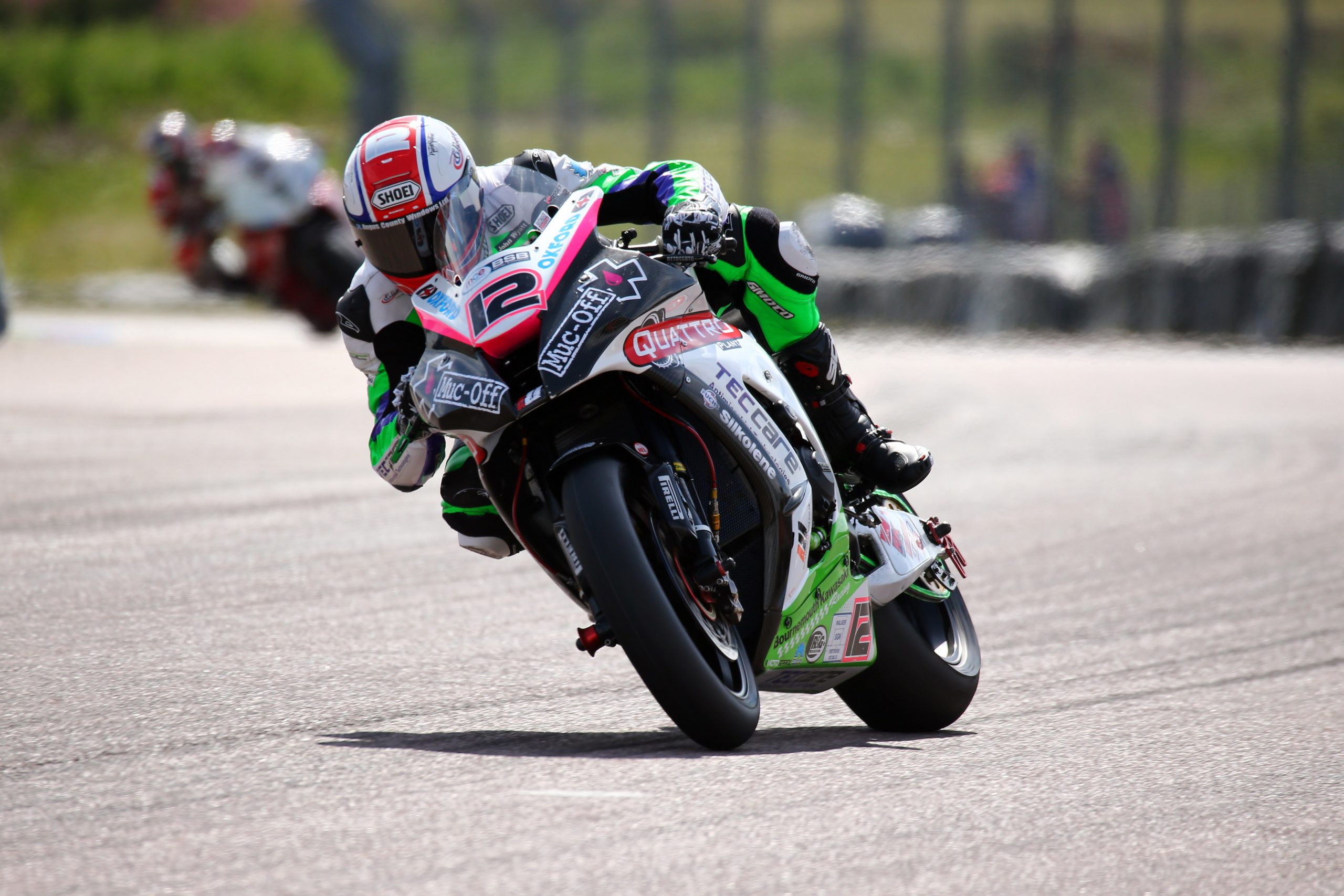 Was it slipping away for Howie?
Over the next couple of rounds, Howie showed some real good form and was consistently finishing inside the top eight and looking good to be a top six 'Showdown' contender come season's end. As is often the case in racing though, he then hit an unfortunate run of bad luck and after crashing out of the second race at Snetterton, he couldn't get back into the points and was on the back foot for the next three rounds.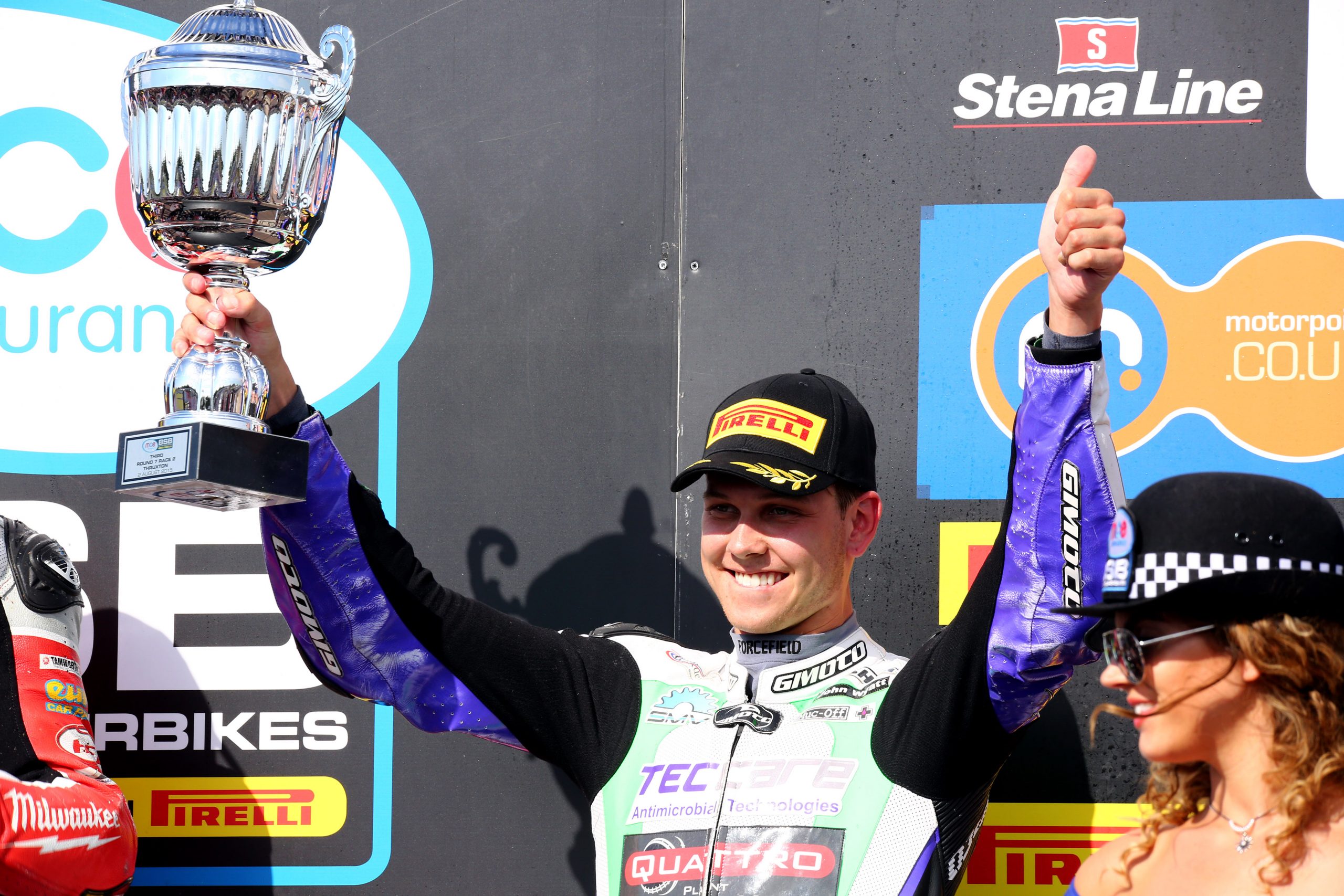 Looking up for Luke:
Luke, on the other hand, has seen a reversal in his fortunes and after slowly regaining his confidence, since the series resumed in June after the International road races, he's been a revelation. It started at Snetterton where he made great strides forward to finish inside the top ten in both qualifying and the races.
Knockhill saw him running in fourth place until crashing out but he carried that form into Brands Hatch in mid-July and came away with a brace of sevenths. He's a class rookie and for him to be getting those kind of results in his first ever year – a year which is the most competitive ever – is very impressive indeed.
Local round at Thruxton:
The second half of the season, round seven, started at our local round at Thruxton and both riders were very strong, running inside the top ten throughout qualifying resulting in Luke securing a stunning third place and front row position. Howie was only a few tenths of a second slower but, such is the closeness of the racing, that placed him in tenth!
Phenomenal results:
The form the boys showed in qualifying was carried over to the race too and it resulted in our first podium of the season – and Luke's debut rostrum in the class. For it to come in just his seventh meeting on a Superbike was a phenomenal achievement particularly as he was battling with reigning Champion Shane Byrne.
He got sixth in his other race whilst Howie was also in contention for a podium in each race, eventually take a fifth and a seventh. It was great to see him back to form and with four top seven finishes we couldn't have been happier.
Closer than ever:
The BSB Championship has never been so strong and the bar really has been raised. I think every circuit lap record has been broken and each session is seeing the top twenty riders within a second of each other which is pretty phenomenal. It's not talked of as the best domestic championship in the world for nothing and if you're not quite on it one weekend, you'll be a long way back.
For the second half of the season, we really feel that Luke can push on and contend for top five finishes at each round. The top six Showdown positions are probably out of reach and although we'll keep pushing for that, we're probably going to need podiums at every round to achieve that. If Luke doesn't manage that, he could quite easily win the Riders Cup (for the rider finishing in seventh place overall) and hopefully take the top rookie award for 2015.
Howie got back to finishing in the positions we know he's capable of at Thruxton and it's all about consistency now. We'll be looking for similar results over the next five rounds so that everyone gets to see the real Howie.
Having started watching motorcycle races all over the world form childhood, Phil Wain has been a freelance motorcycle journalist for 15 years and is features writer for a number of publications including BikeSport News and Classic Racer, having also been a regular contributor to MCN and MCN Sport. He is PR officer for a number of teams and riders at both the British Superbike Championship and International road races, including Smiths Triumph, Quattro Plant Kawasaki, John McGuinness, Ryan Farquhar and Keith Amor. He is also heavily involved with the Isle of Man TT Races, writing official press releases and race reports as well as providing ITV4 with statistical information.