The 2019 International road racing season ended with a bit of a whimper last month when the Macau Grand Prix ended in somewhat controversial circumstances with just four laps of racing completed out of the scheduled 12. To make matters even more farcical, the result was declared after just one lap with Michael Rutter awarded his ninth win around the 3.8-mile circuit.
Hickman dominates  – again
Prior to race day, it was Peter Hickman who had dominated proceedings and he looked a sure bet to take his fourth win at the event after claiming pole position on the MGM by Bathams Racing BMW. Team-mate Rutter got close in the final session on his Honda RC213V but it was the Burton upon Trent rider who appeared to have everything under control.
That theory came to fruition on race day when he grabbed the holeshot and disappeared into the distance, opening up a lead in excess of seven seconds after just three laps! The meeting began to unravel on the fourth lap though when Rob Hodson crashed out with Marek Cerveny unable to avoid him, fortunately without injury to either rider and the race subsequently stopped.
With time beginning to run out, and with the light fading, the race was restarted over the shorter distance of eight laps with Rutter leading Hickman at the completion of lap one although the latter moved ahead at the start of lap two at the Lisboa corner.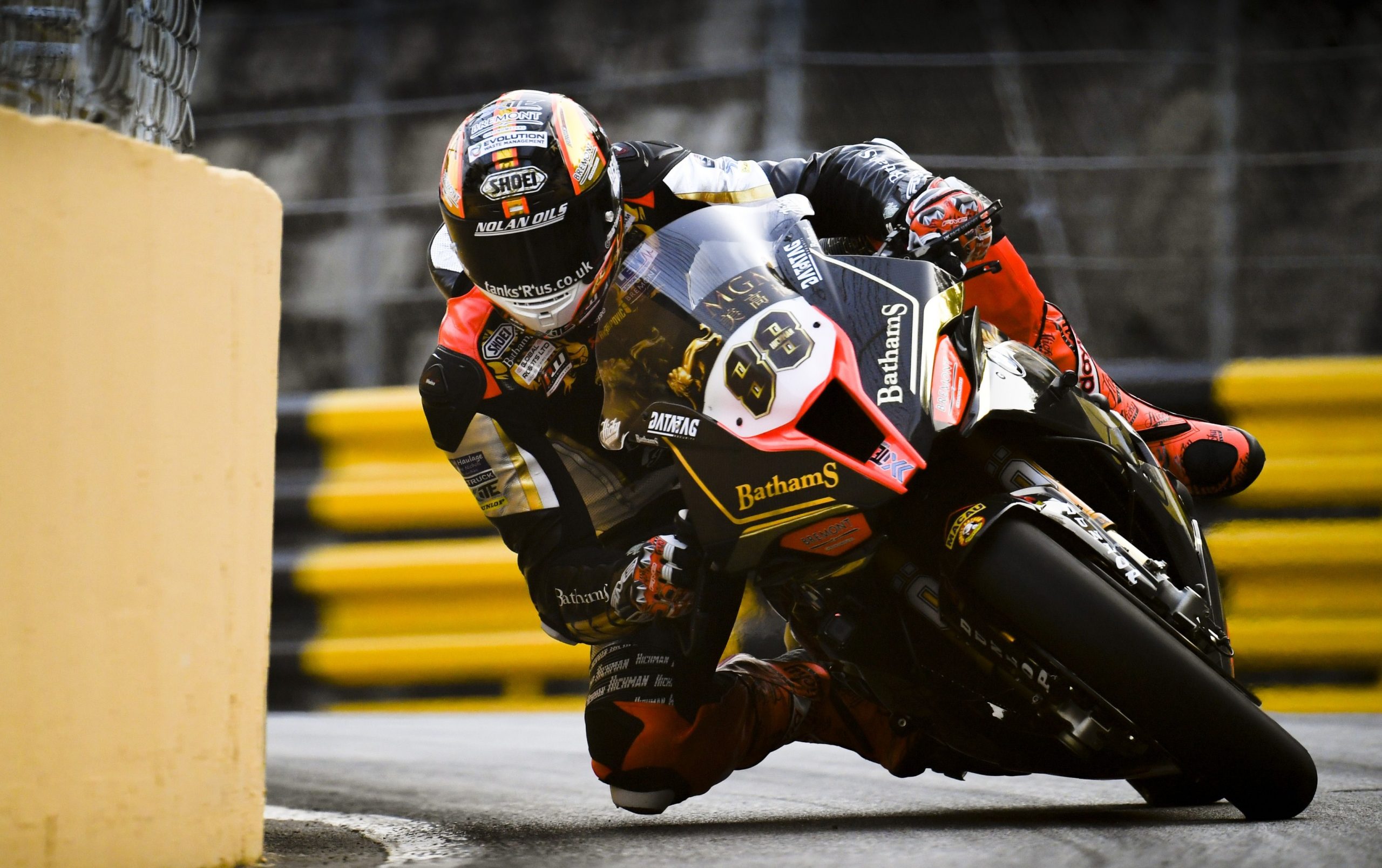 He opened up a small gap and looked on course to pull away once more only for a horrible looking six rider pile-up to occur after Erno Kostamo ran wide into the barriers and crashed heavily at the Police bend. It left the closely following pack of Derek Sheils, Michael Sweeney, Didier Grams, Phil Crowe and Dan Kruger nowhere to go and they too crashed out. Kostamo suffered back injuries but the remainder, somehow, got away with just bumps and bruises.
Result declared
It was then that the confusion, and controversy, begun with organisers declaring the race was to be scrapped with no opportunity to run it on Sunday due to the packed schedule that included the feature Formula Three race as well as the World Touring Car Championship encounters. Three hours after the race was stopped for the second time, they reversed the decision and declared the race result after the first lap of the re-run!
It would have made more sense, and been a lot fairer, to combine the two starts to give a race result of four laps – which would have seen Hickman deservedly awarded the win from Rutter and David Johnson – but the one lap second race meant Rutter got the victory although he was highly embarrassed to have got his ninth win in such a manner.
Bikes wanted?
Of course, accidents can't be helped and when they happen at Macau there's no other option but to red flag the race due to the Armco and walls that line the circuit on both sides from start to finish. However, it made a mockery of the event being classed as an International with such amateurish decisions being made and many of the riders questioned if the organisers actually wanted them there in the first place.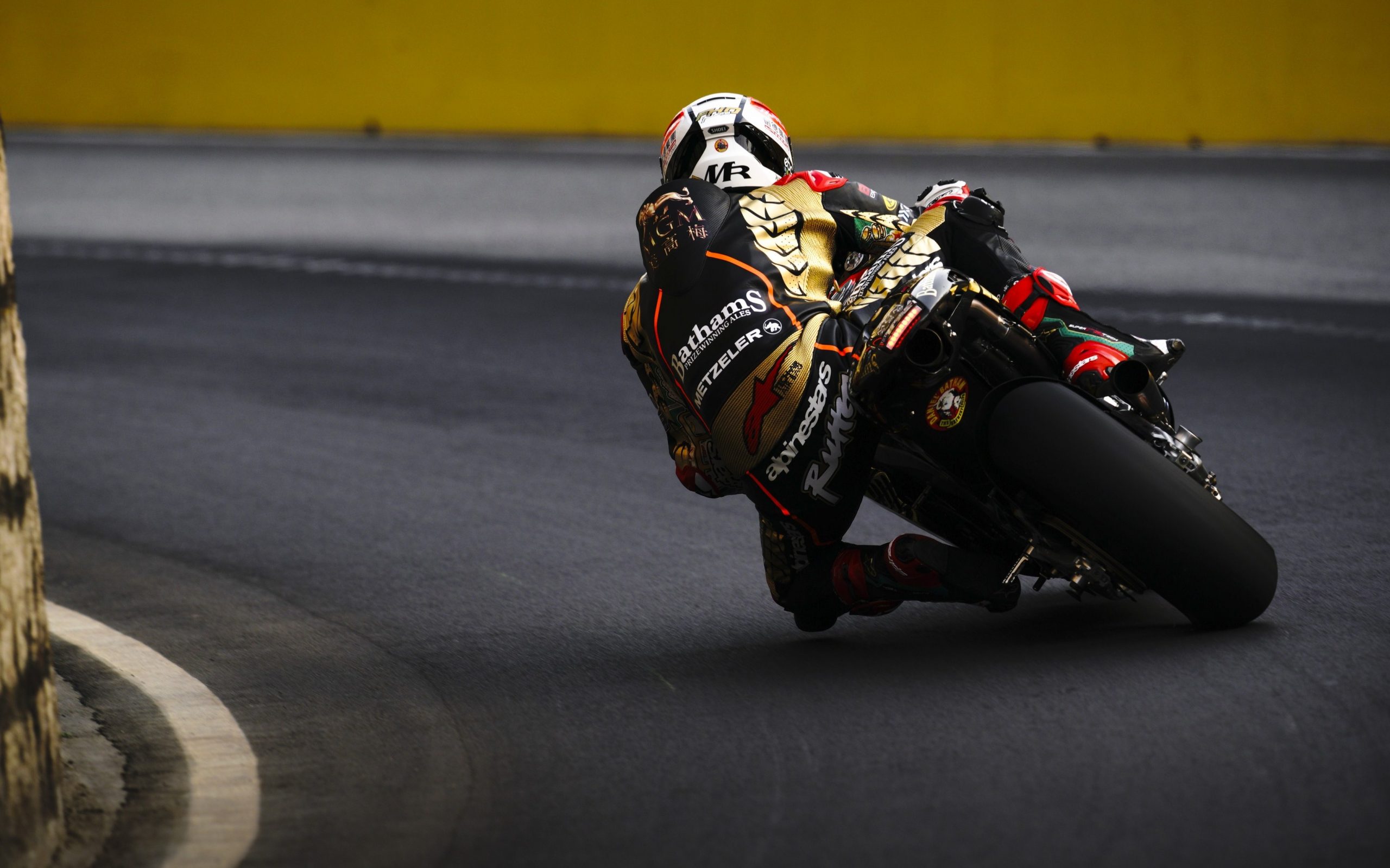 It costs a lot of money to fly half way across the world only for the race not to happen and questions were being asked as to why Sunday's schedule couldn't be re-arranged to include the two-wheel race, even if it was just for six, or eight laps. The decision to cut it completely was hasty to say the least but the riders and teams had already been made to feel second class having been forced to work out of the garages at the rear of the main pit complex rather than having a prominent place on pit lane.
The past 20-30 years has seen numerous changes take place at the event which has continually marginalised the motorbike competitors – the meeting used to see two 15-lap races take place, for example – and this was the latest occurrence. However, once the dust has settled it's highly likely all of this year's field will return for another go in 2020.
Ducati duo impress
The action that did take place saw a number of riders impress, other than Hickman and Rutter, with the PBM Ducati duo of David Johnson and John McGuinness right at the very top of that list.
Johnson was rewarded for his best ever season on the roads with a seat on the bike that Josh Brookes took to second place in this year's British Superbike Championship and the Australian grabbed it with both hands, lapping the Guia circuit comfortably quicker than ever before.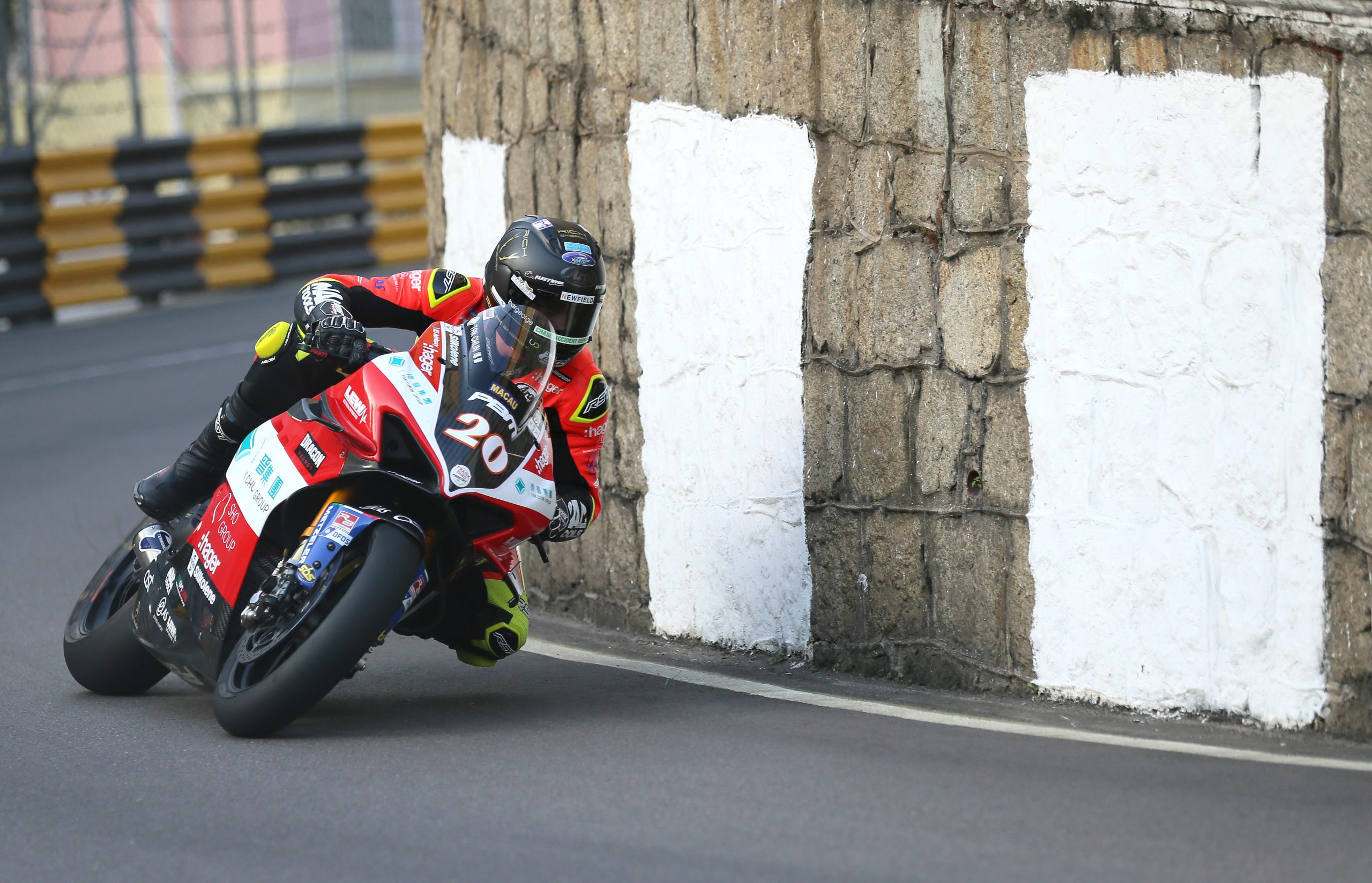 Despite never having ridden a Ducati in anger before, he looked completely at one with the Panigale V4R and his third place and podium was most definitely a deserved result.
McGuinness had a bike of equal pedigree riding Scott Redding's BSB-winning machine and back to full fitness, unlike 2018 when he could only manage tenth place for Paul Bird's team, he ran in the top four throughout practice and qualifying lapping at a pace he hasn't been at for more than five years.
Unfortunately, a fuel issue meant he never got to race as he was forced to stop on the warm-up lap but it was more than a healthy indicator that the Morecambe Missile was back to his best with plenty of life, and top class results, still left in him.
Supporting cast
Back after a year's absence, Lee Johnston was keen to impress on the Ashcourt Racing BMW and, after having a superb season on the roads in a fashion not too dis-similar to Johnson, he took fourth place although a podium looked very much on the cards in the initial race start when he was locked in battle for second place with Rutter and Johnson.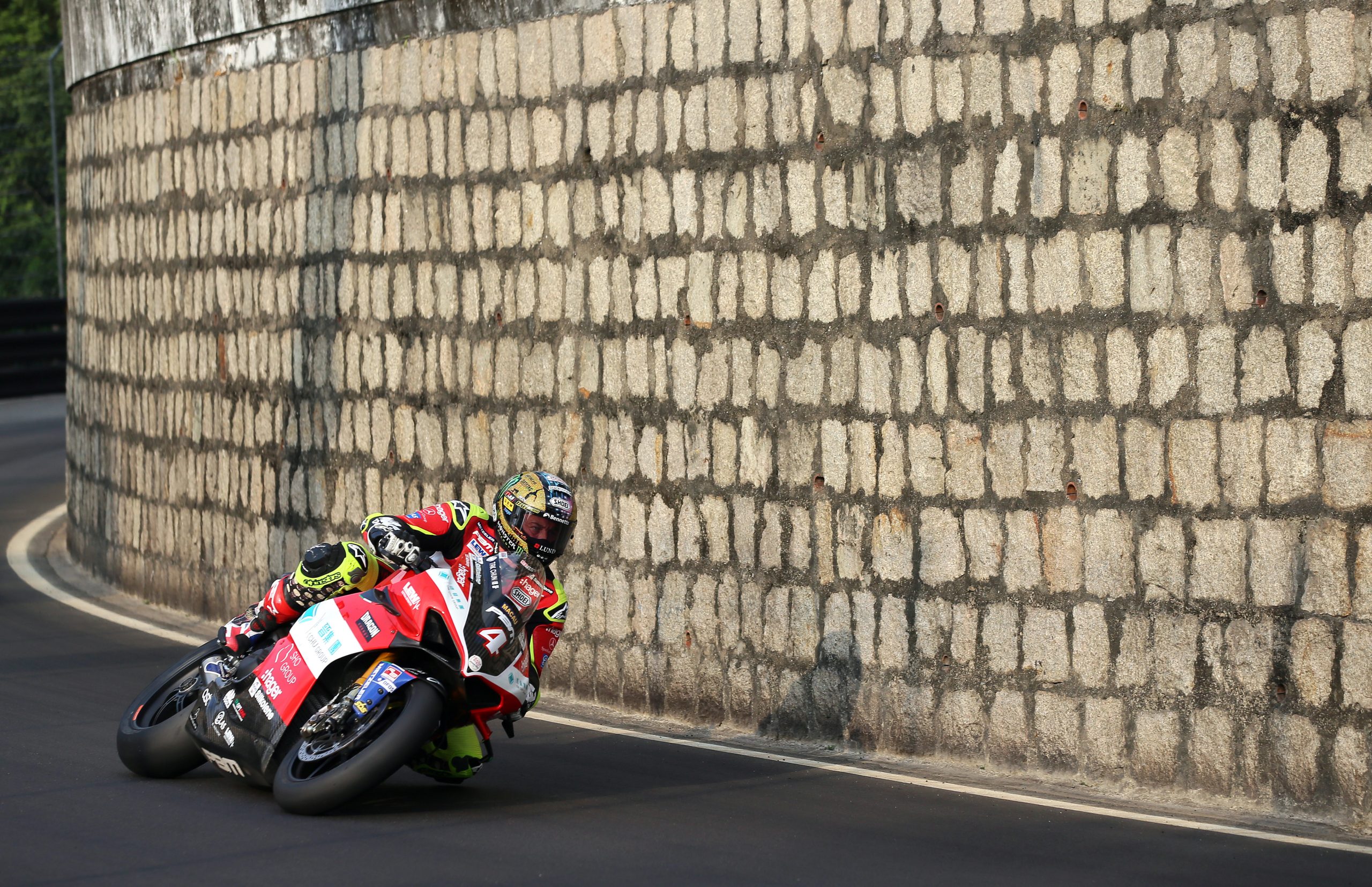 Davey Todd, top rookie in 2018, struggled during the first two days of action at Macau and was down in twelfth place in qualifying but changes to the Penz13.com BMW in morning warm-up transformed the bike and, aided by good starts, he was able to run inside the top six in both 'races', eventually being awarded fifth place. That put him one spot ahead of Ian Hutchinson who also got his race face on when it mattered after being relatively anonymous during practice and qualifying.
The year ahead
Despite the year almost at an end, many of the riders are yet to finalise their plans for 2020 although Hickman and his regular Smiths Racing team have been rewarded for their efforts of recent years by being confirmed as the official BMW roads team for the year ahead.
That sees them replace the Tyco/TAS Racing squad who fielded Michael Dunlop in 2018 and 2019. It's looking likely that Hector and Philip Neill's team will be absent from the roads next year with Dunlop rumoured to be returning to the Buildbase/Hawk Racing Suzuki concern who he rode for in 2017, winning the Senior TT.
Johnson and Hutchinson have been replaced at Honda Racing by Todd and Glenn Irwin, who will make his Isle of Man TT debut, with McGuinness being linked to the PBM Ducati team who are said to be considering a return to the TT which will be a terrific coup for all concerned. Johnson is without a ride also and, if budget can be found and BSB commitments don't get in the way, PBM would be wise to make it a two-man team.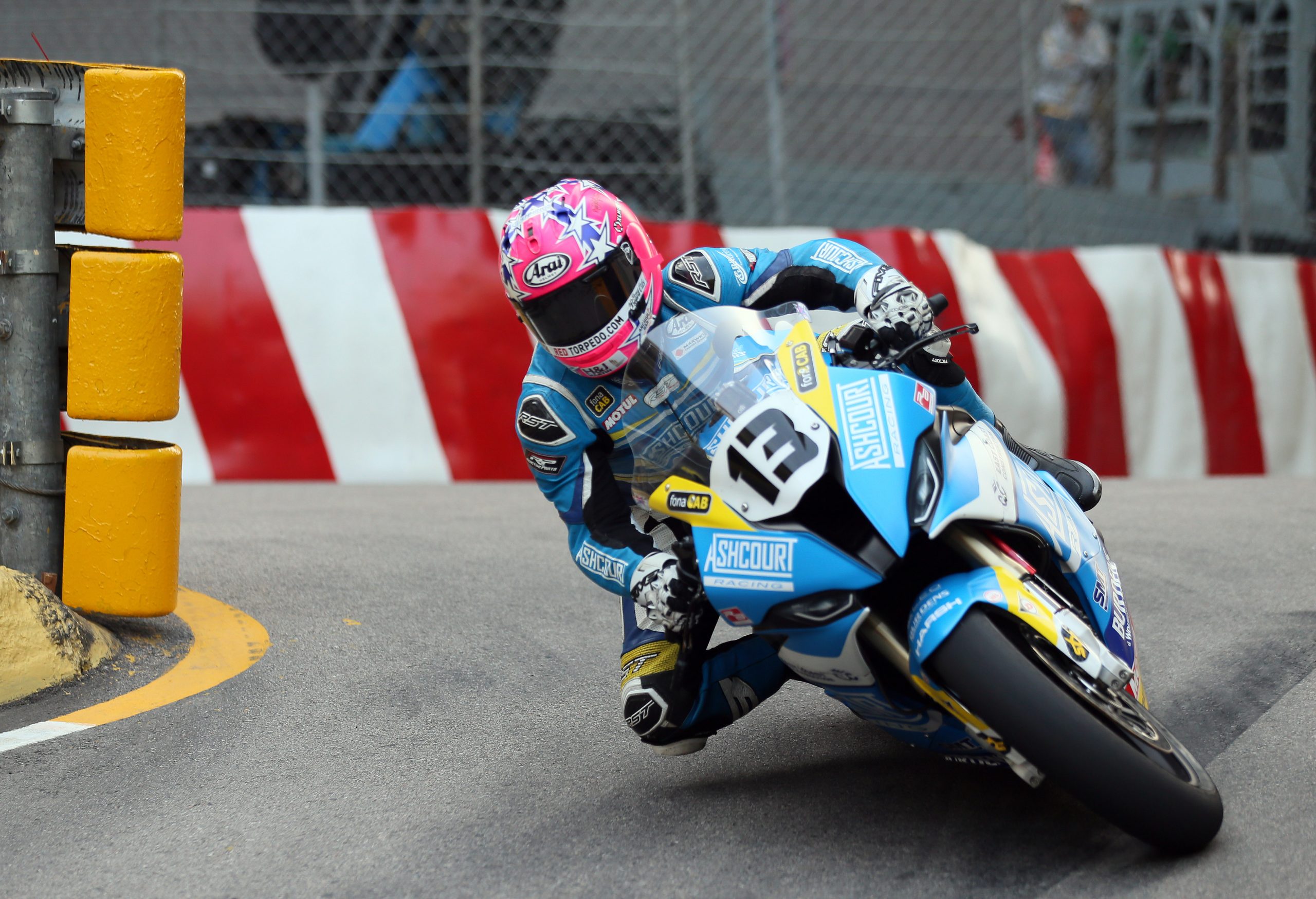 Johnston will remain at Ashcourt Racing with James Hillier expected to stay at Bournemouth Kawasaki who, despite pulling out of BSB, are continuing on the roads and have already signed Alastair Seeley for the North West 200. Conor Cummins, currently recovering from a broken ankle, will continue with the Padgetts Honda team whilst Hutchinson is rumoured to be returning to the McAMS Yamaha team.