Finding the perfect A2 bike
So you've passed your theory test, taken a CBT and passed your Mod 1 and 2 tests – yay. Sadly, we're not allowed to have nice things nowadays, so if you're between 19 and 24, you're still restricted, to what's called an 'A2' licence. That means a power limit on the bikes you can ride: a maximum of 47bhp, or 35kW.
There are plenty of bikes which are A2-compliant as stock – they don't make more than 47bhp as they leave the factory. But you can also ride some other bikes with a restrictor kit in place, which cuts the power to 47bhp. That only applies if the original bike had less than 94bhp: so you can't have an A2-compliant BMW S1000RR for example. You can read more about restricted A2 bikes on our handy guide right here.
The other weird thing is that you have to take your A2 test on a bike of at least 395cc and between 33-47bhp – but you can ride a bike of any capacity on an A2 licence afterwards, within that power limit of 47bhp. So while the 313cc BMW G310 R is A2-compliant, you couldn't take your A2 test on one. Got that?
We've picked bikes which are 'naturally' A2-compliant here – there's probably a whole other feature around the best restricted A2-compliant machines (imagine what I'm going to work on next…) Luckily, the industry has got right behind the A2 class, and there are loads of bikes to choose from: sports bikes, adventure-tourers, naked roadsters, even maxi-scooters. So the five years before you can take an unrestricted test needn't be miserable, dull times. Though they will undoubtedly get much more interesting as soon as you pass the full test and pick up that 215bhp Aprilia RSV4 1100 Factory…
Honda CBR500R/CB500X/CB500F
I know it's hard to believe, but bike firms are actually just like any other business, in that they are there to make money. So when a company like Honda launches a new bike, it makes sense for it to use the same engine (and chassis, ideally) in a range of bikes. That way, it will sell more, and get a better return on the investment made in designing the motor in particular – which cost millions of pounds to develop properly.
So, when Honda produced a new 2019 version of its venerable 500 twin motor, it used it for three updated models – the sporty CBR500R, the adventure-styled CB500X and the naked retro CB500F. All share the same 47bhp motor, so all are eligible for A2 licence glory, and all use similar foundations in terms of chassis tech too.
So you can pretty much choose whatever one tickles your fancy. They've all been around for years, so there are plenty of used options as well, but we'll focus on the new bikes here. The 2019 update saw engine tweaks across the CB500F, CBR500R and CB500X, giving four per cent more power and torque between 5000-8,750rpm, plus various bodywork revisions, LED lighting, new LCD dashboards and the like.
If we had to go for one, we'd pick the CB500X. A 47bhp off-road-styled adventure bike is more plausible than a 47bhp 'supersport' machine, and we've seen some nicely kitted-up CB500Xs of late. Add on some of Honda's own accessories, or visit the Rally Raid Products website, and you can build a proper mini-Dakar racer on the CB500X foundations…
Gallery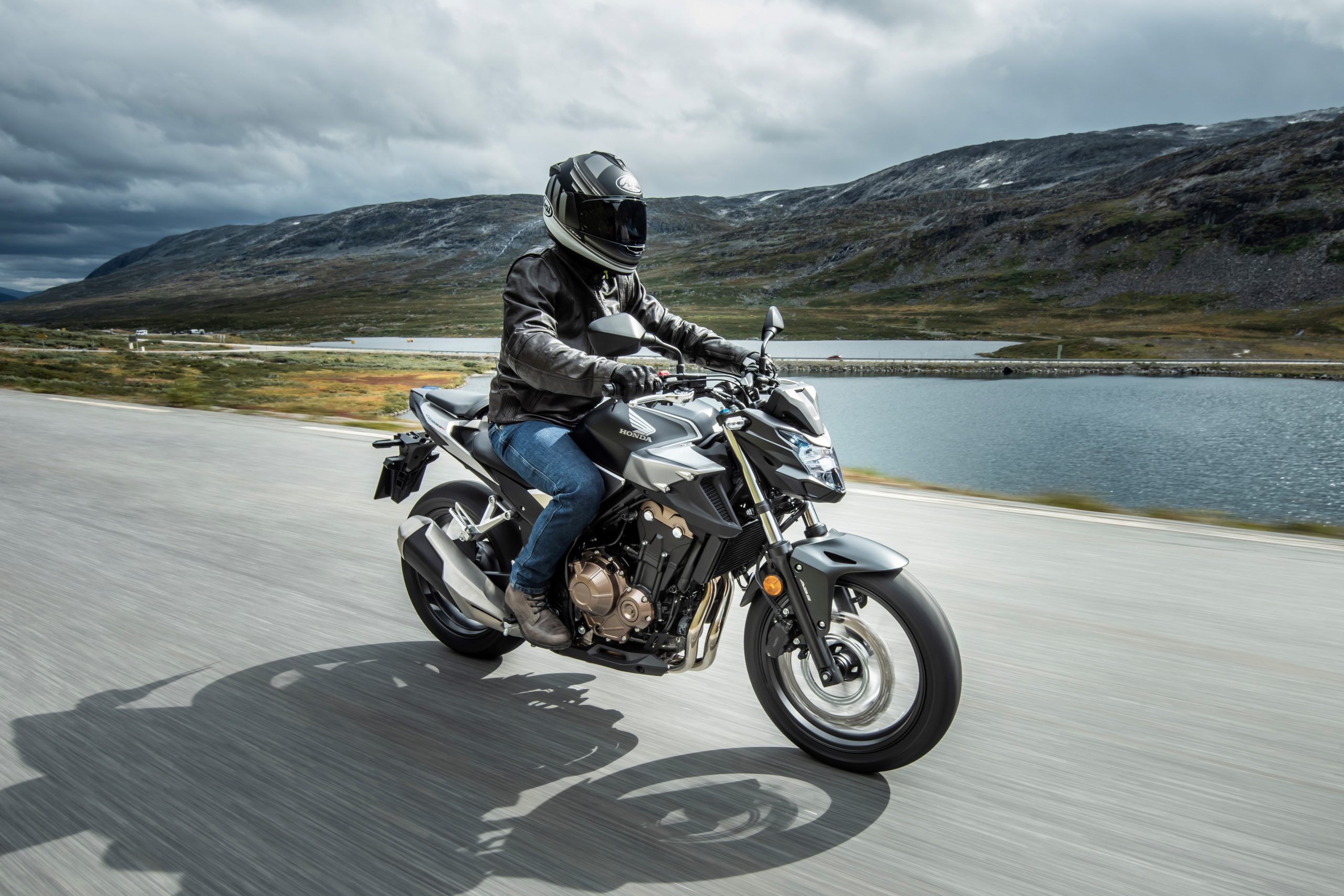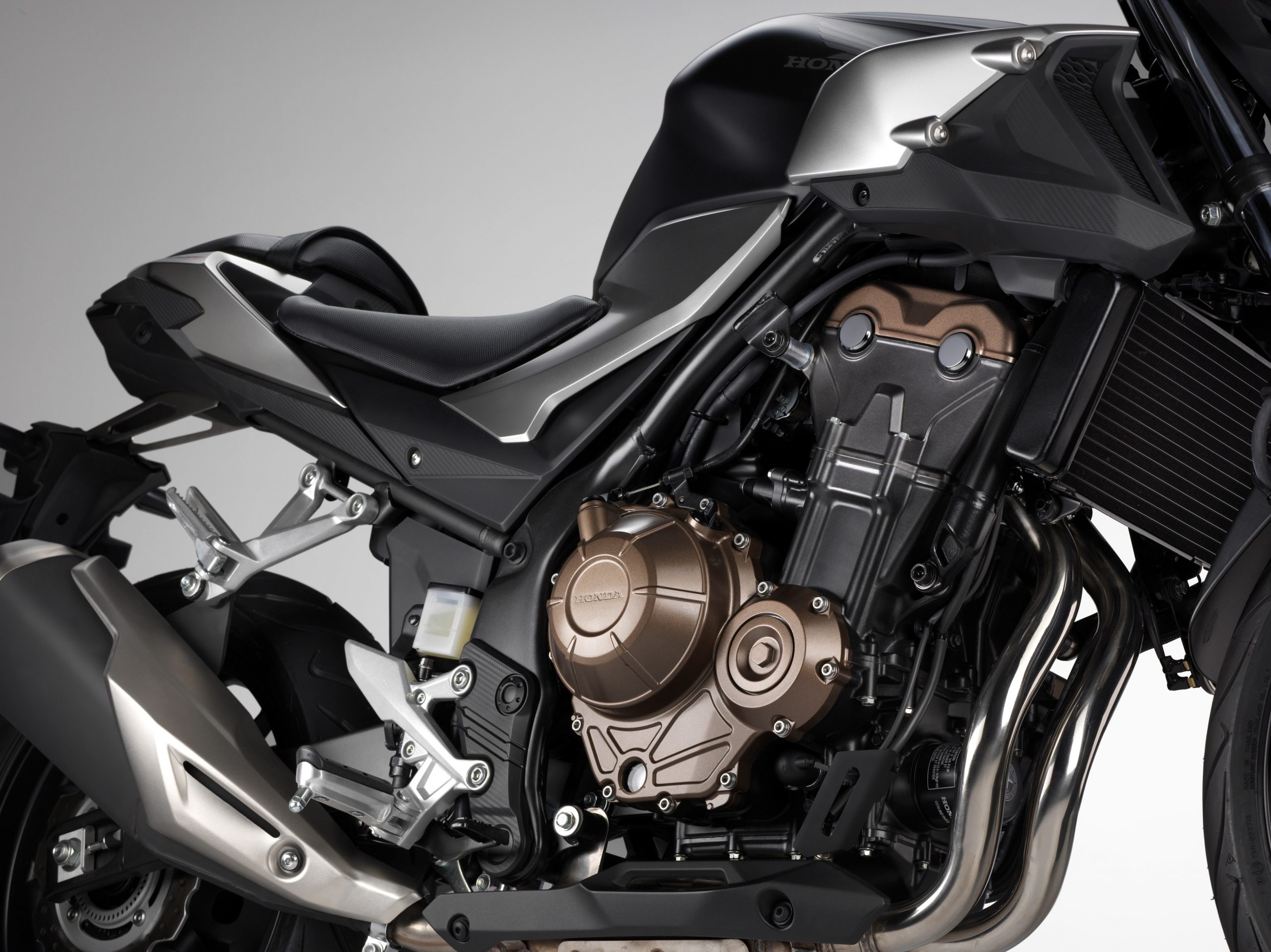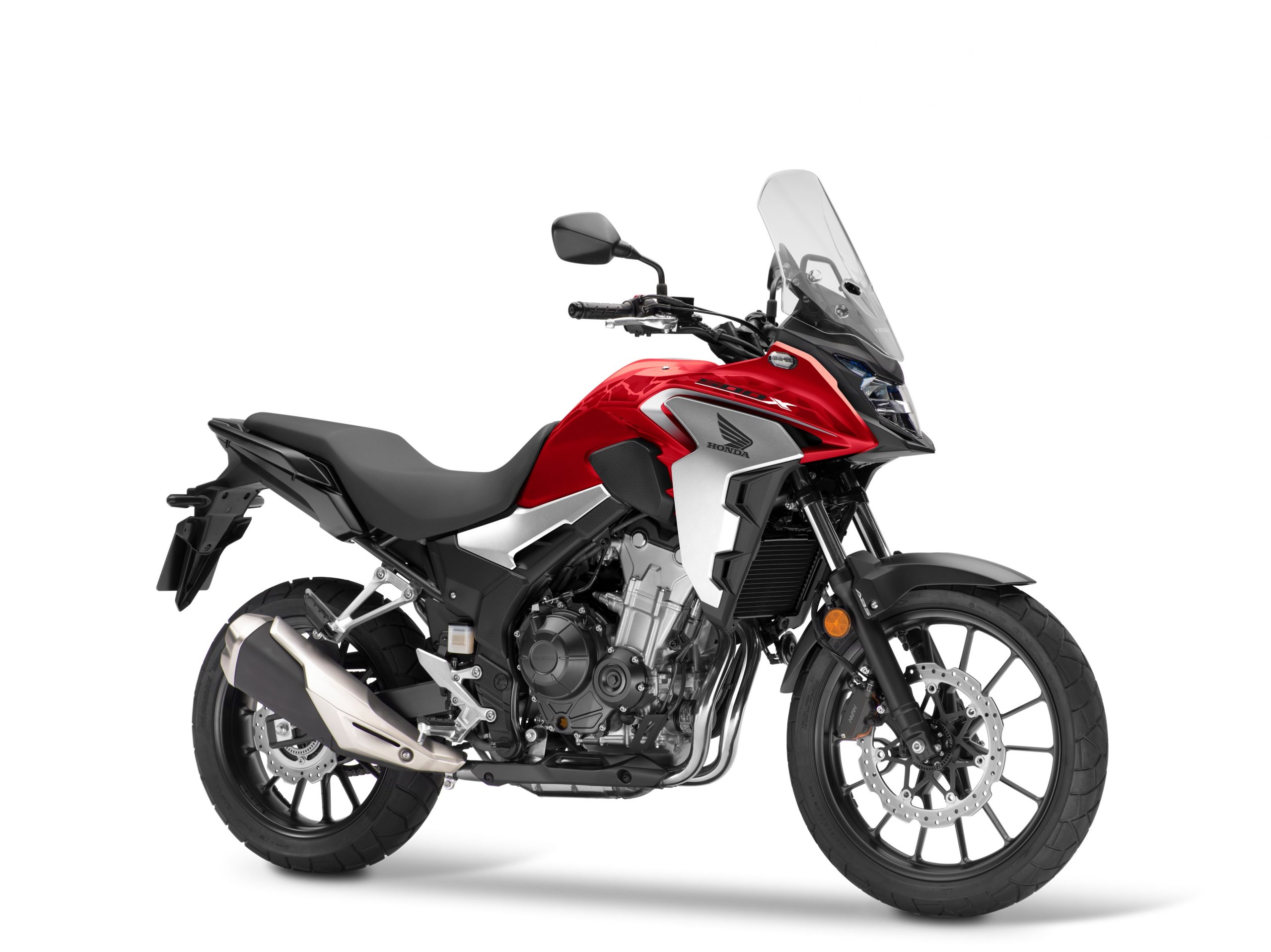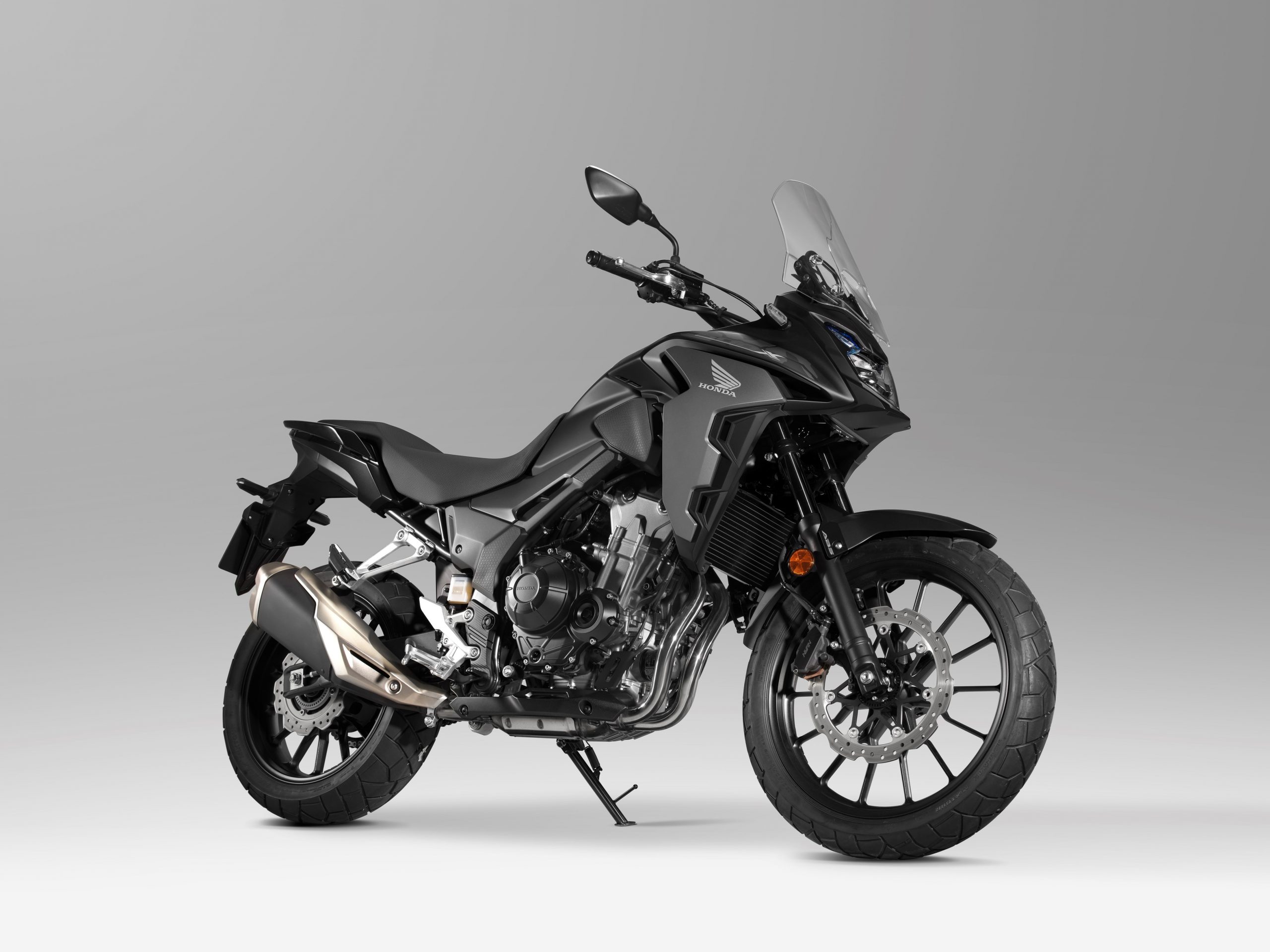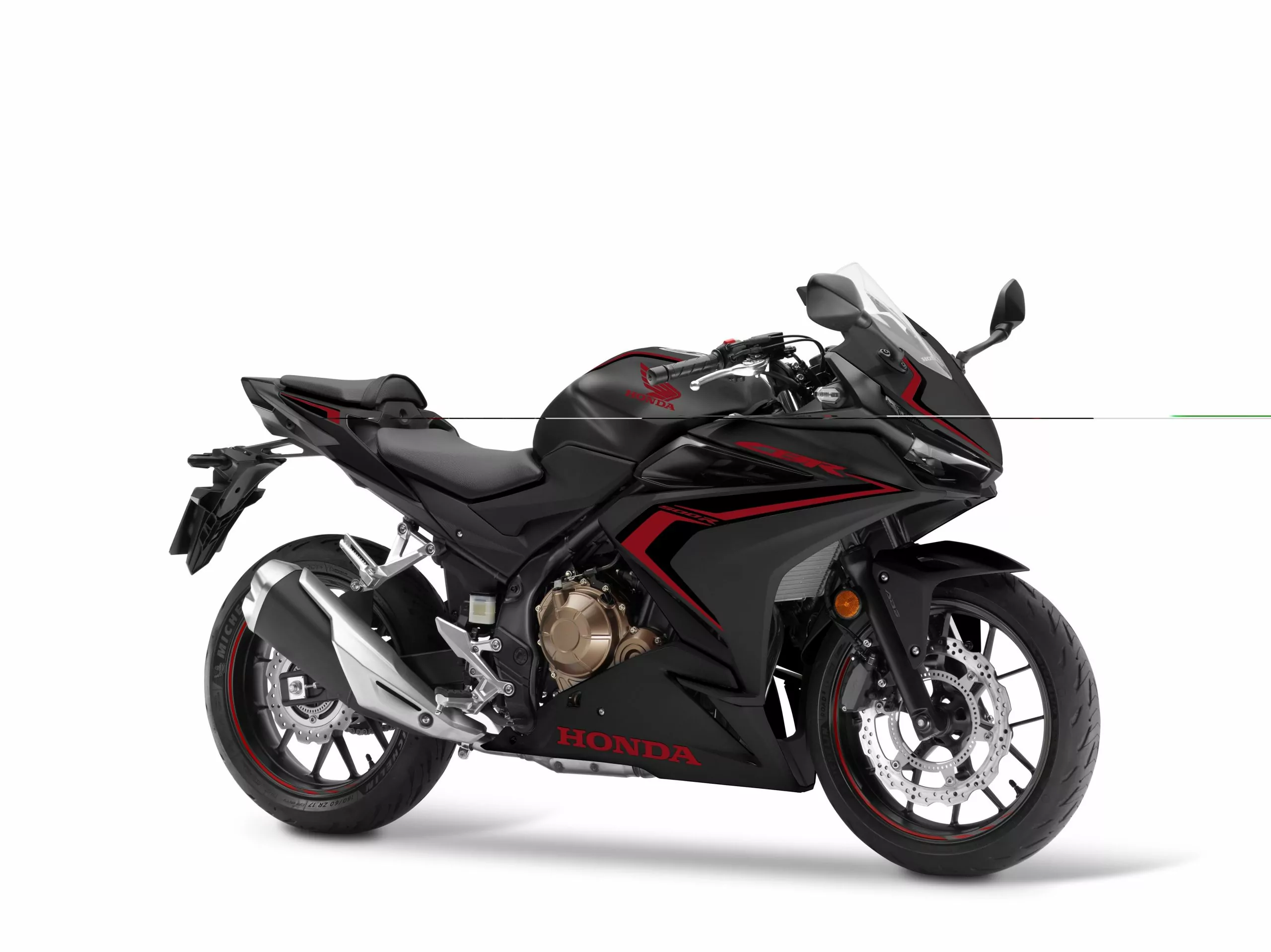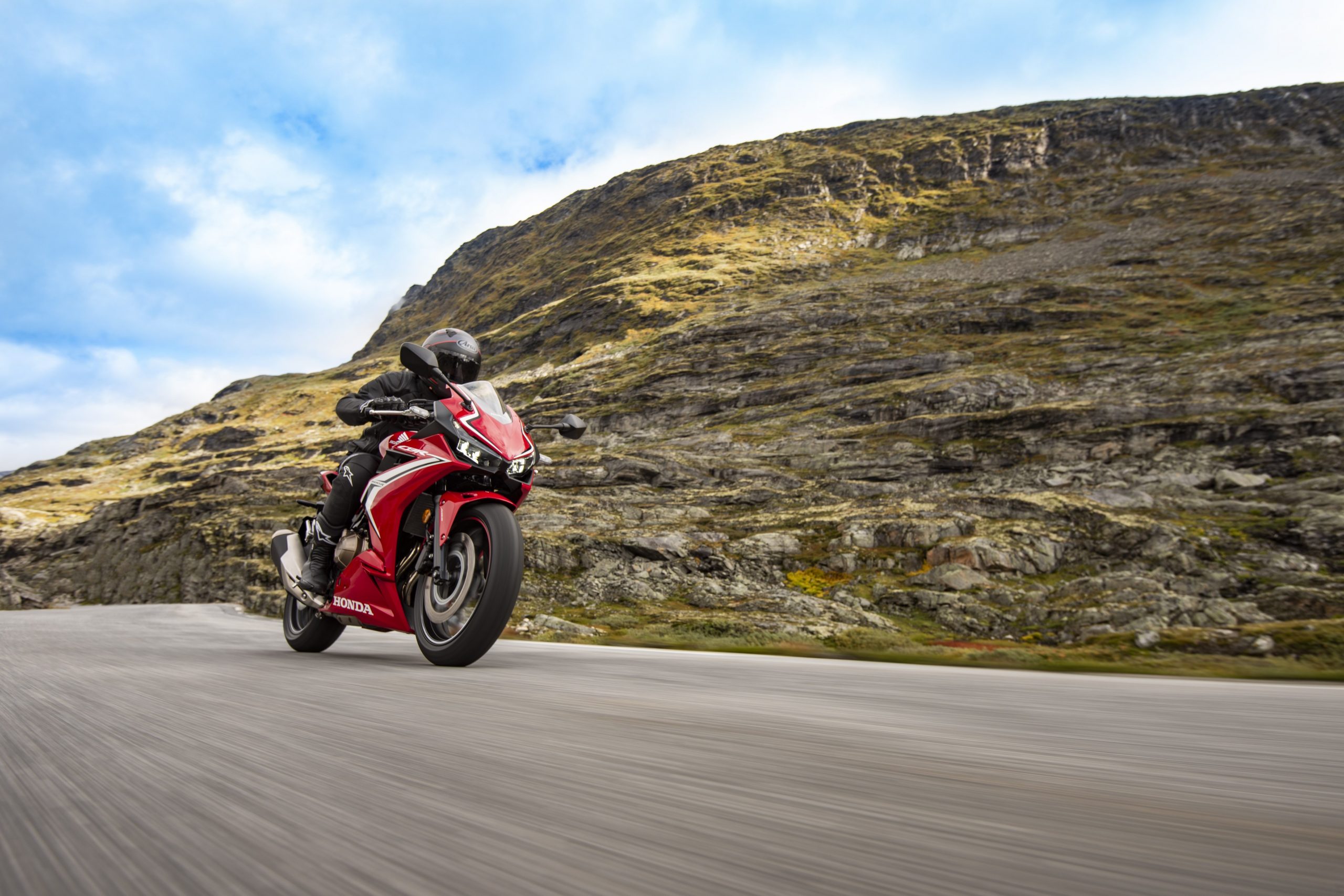 Honda CBR300/CB300R
Similar to the CB500 and CBR500, here we have two similar engine layouts, in either a sporty fully-faired or naked form. A single-cylinder four-valve DOHC motor sweeps 285cc, and makes just over 30bhp, enough to top the ton, just about. It's well down on the maximum A2 power limits of course, but is still worth considering, especially if the cheaper running costs are important.
The chassis spec on the CBR and the CB is quite different: Honda launched the CB300R as a new model last year, and gave it beefier 41mm USD forks, a four-piston radial front caliper, and an IMU-assisted ABS setup. So, bizarrely, the latest naked version has better running gear than the older faired sporty option, which comes with conventional forks and a twin-piston sliding front brake caliper.
The CB300R also gets the NSC Neo Sports Café styling shared with the CB1000R and CB125R, which is a good thing – there's slick brushed aluminium body parts and deep, subtle paint work. LED lights and an LCD dash up the tech spec, and it's very light: 143kg ready to ride is 125-level mass, really.
If you must have the sporty CBR, fair enough. But we'd plump for the higher-specced, more up-to-date naked version for sure.
Gallery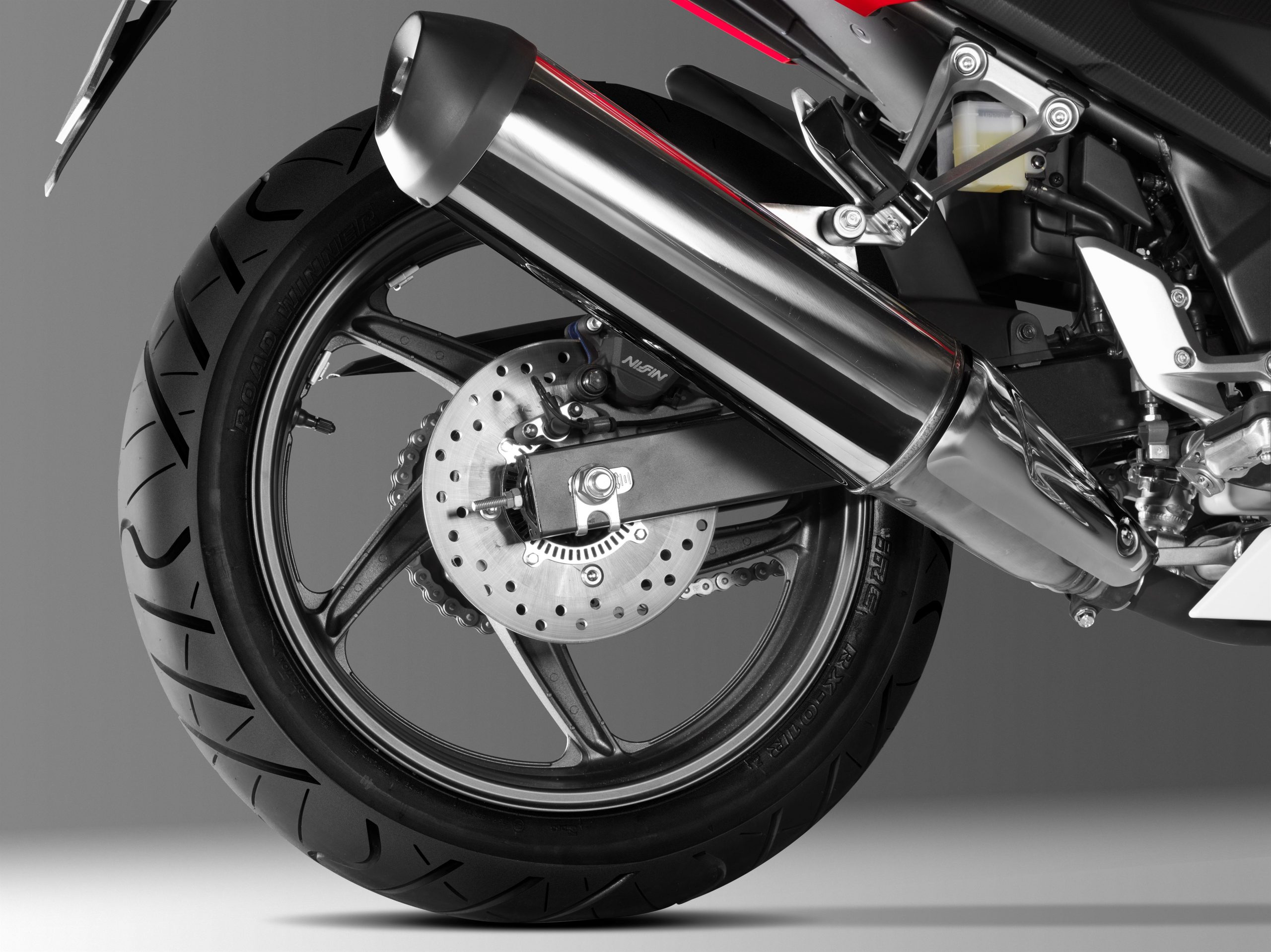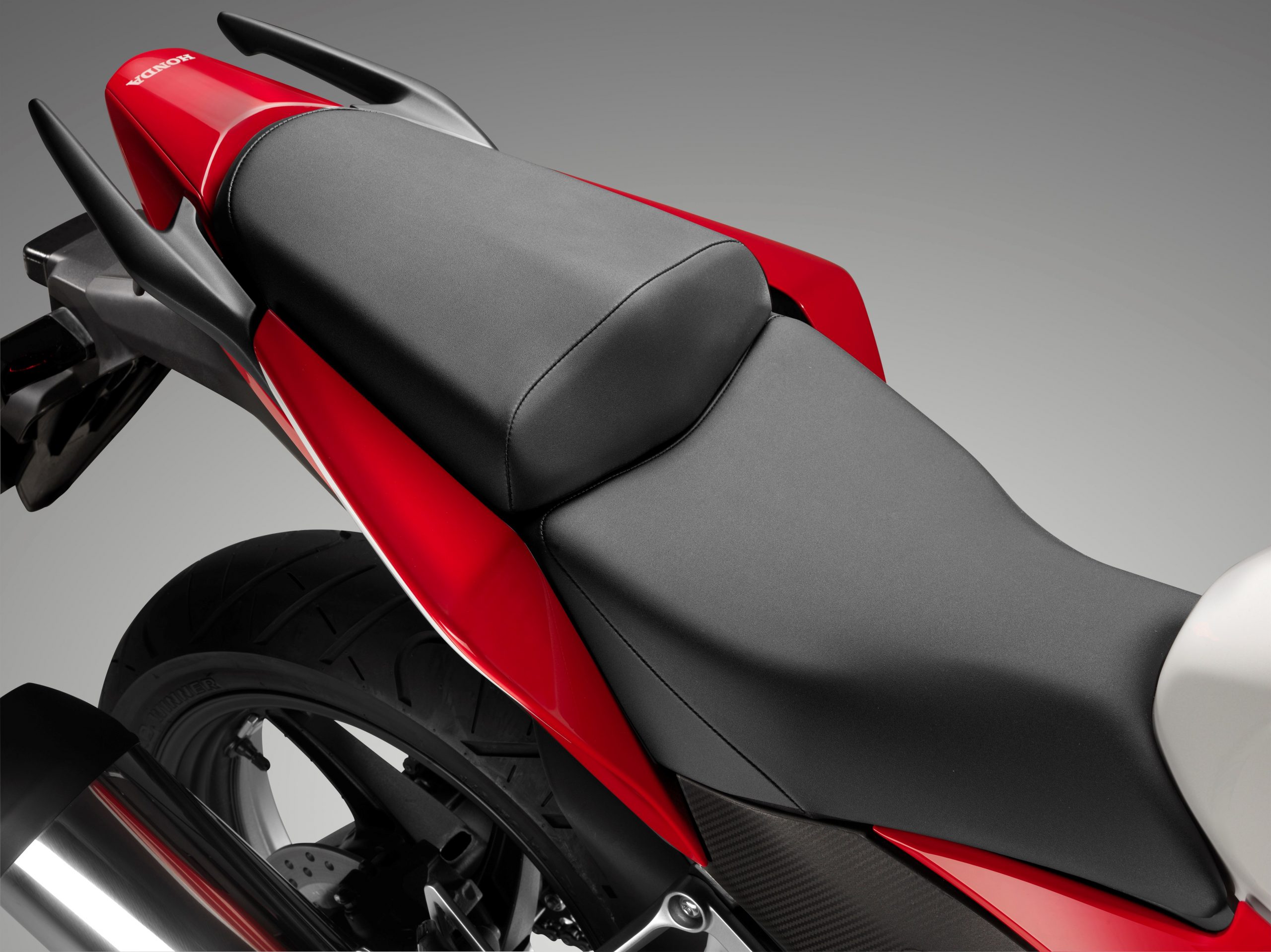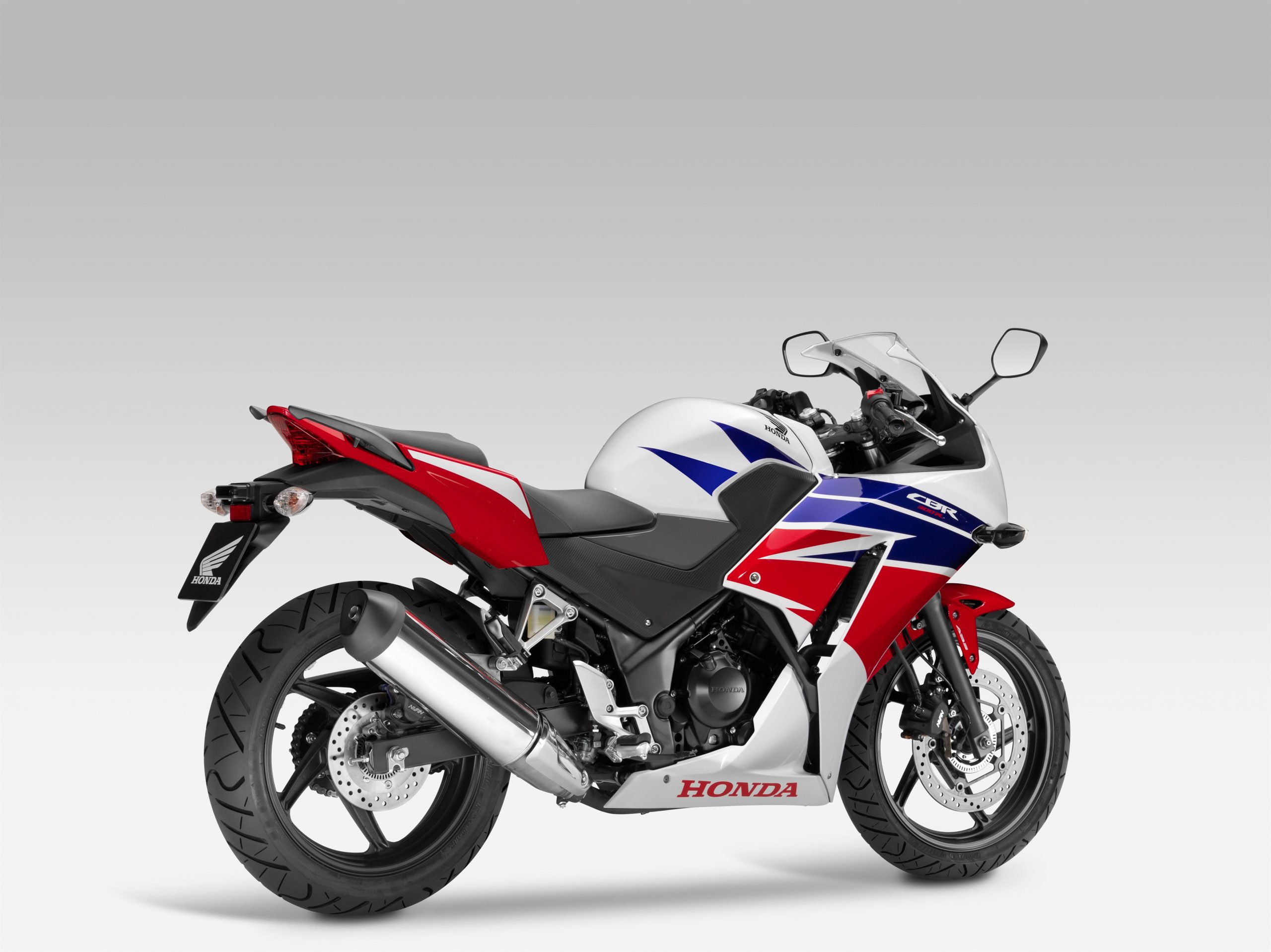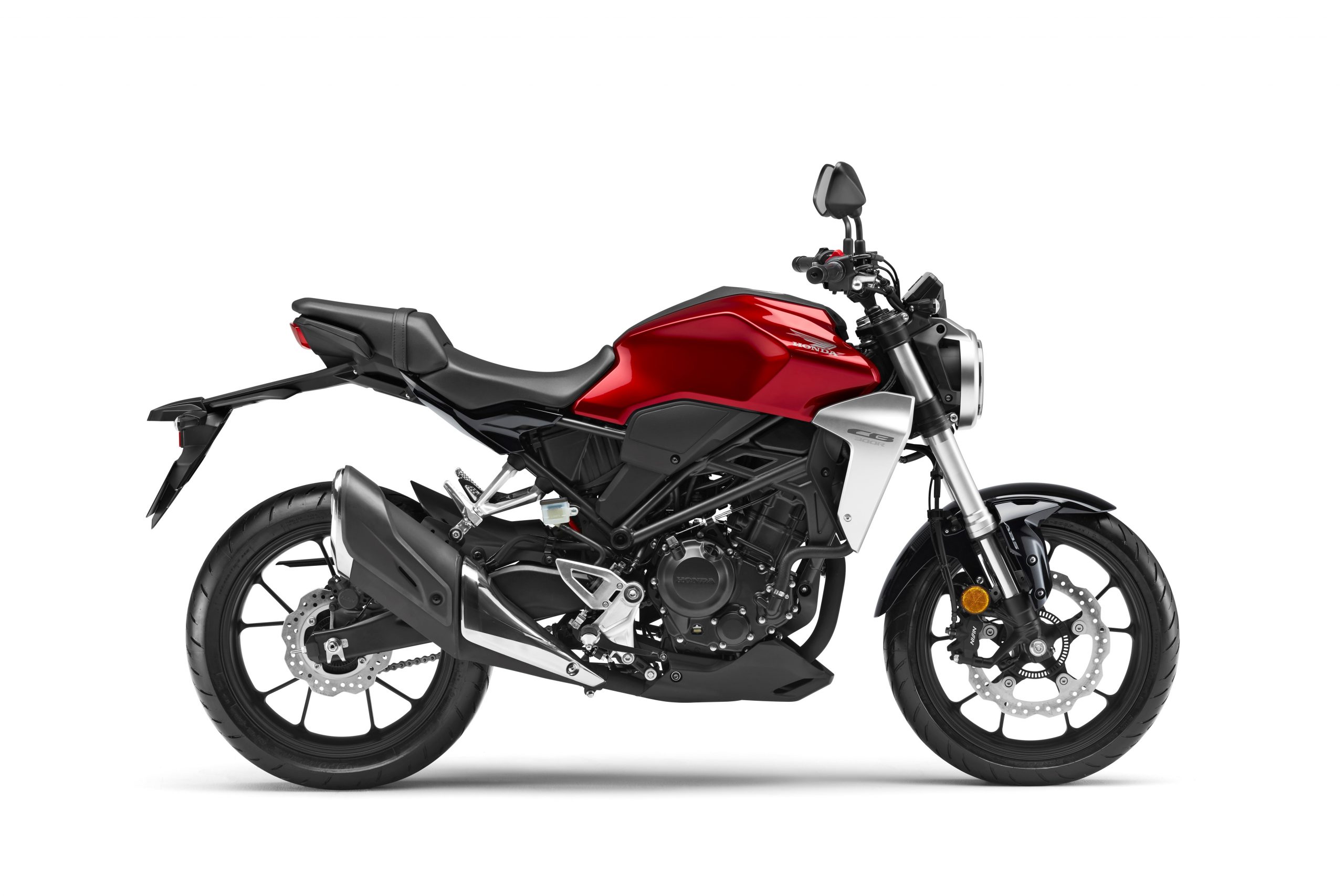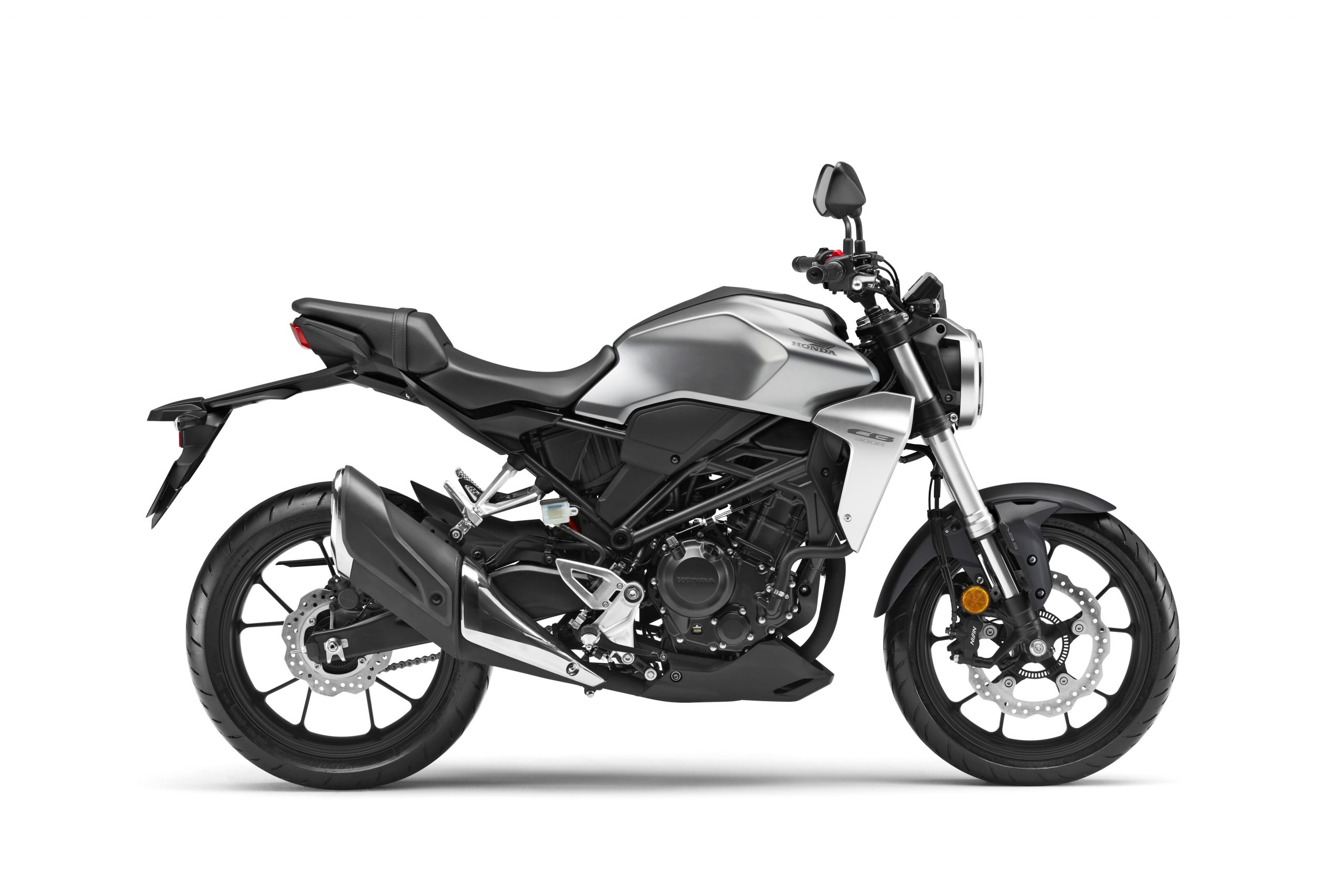 Royal Enfield Himalayan
This is just about the slowest, least powerful bike we've got in this guide – but the Royal Enfield Himalayan isn't about speed, or screaming motors. Rather, it's an entry-level adventure bike, in terms of price and performance.
Costing £4,200, the Himalayan combines a simple 410cc single-cylinder motor with a steel tube frame and long-travel suspension, in a quirky-looking lightweight machine. It's light on the scales, at just 182kg, but is also a bit light in the engine room – that little engine produces just 24bhp. That's enough to get up towards UK motorway speeds, eventually, but it's a fairly asthmatic output for a modern 410cc single. Build quality and equipment levels are fairly basic, though you do get a fuel gauge, LCD display panels, and even a compass…
Off-road, the stock tyres will restrict you more than the engine, though with some rubber upgrades, you'll be able to take on green lanes with ease. The bottom line though, is that you'll have to be dead keen on the Royal Enfield style, heritage or ultra-cheap running to pick this over the competition.
Gallery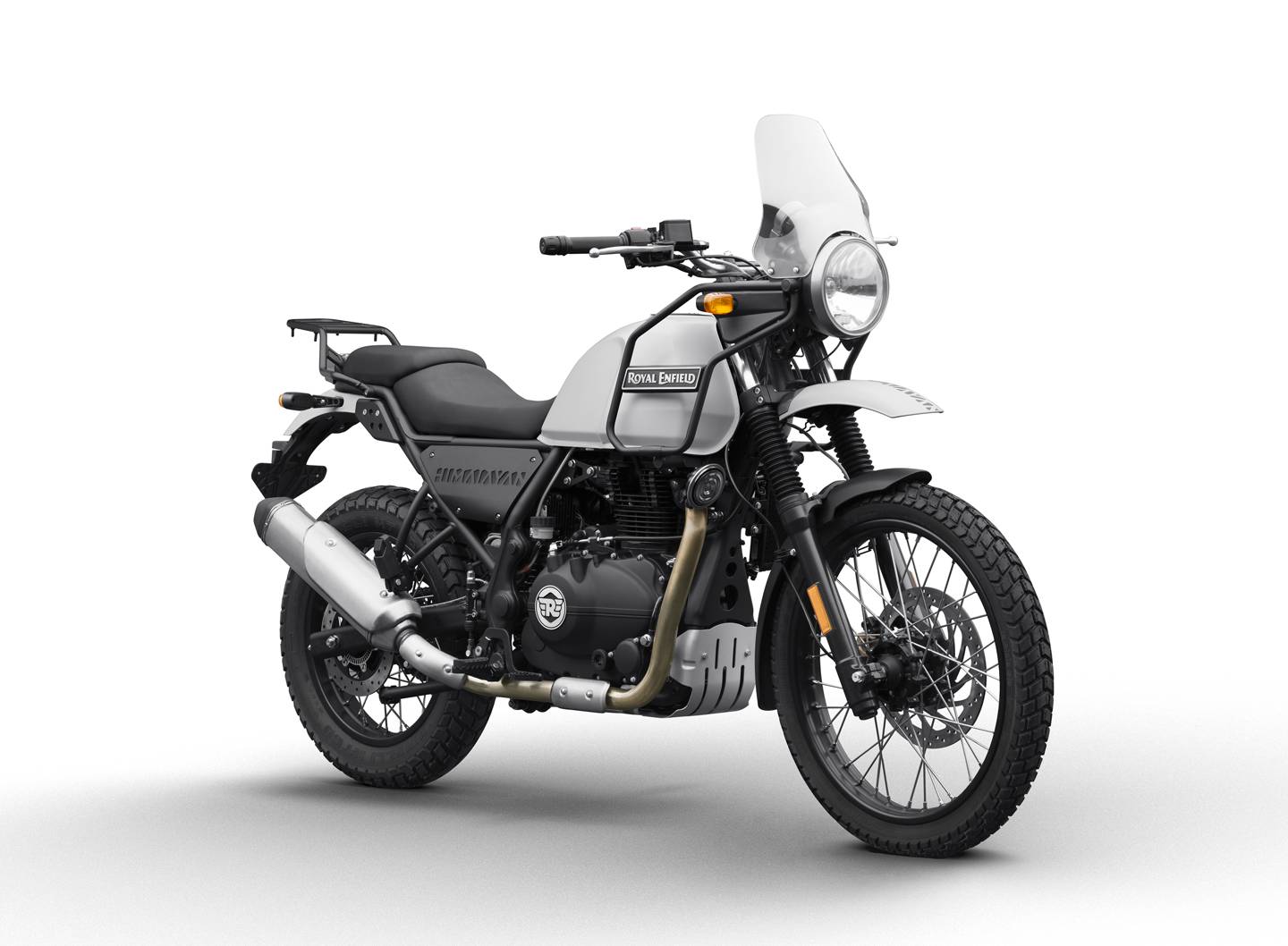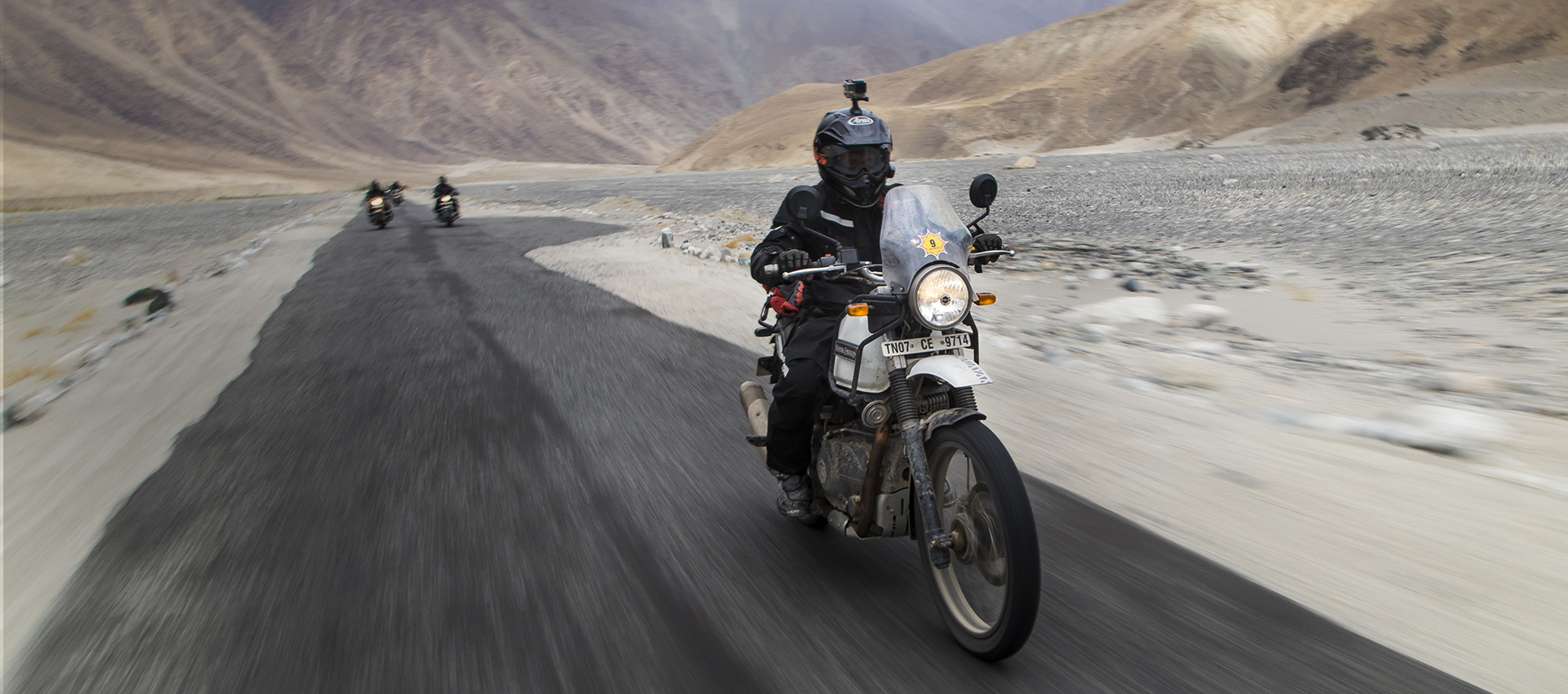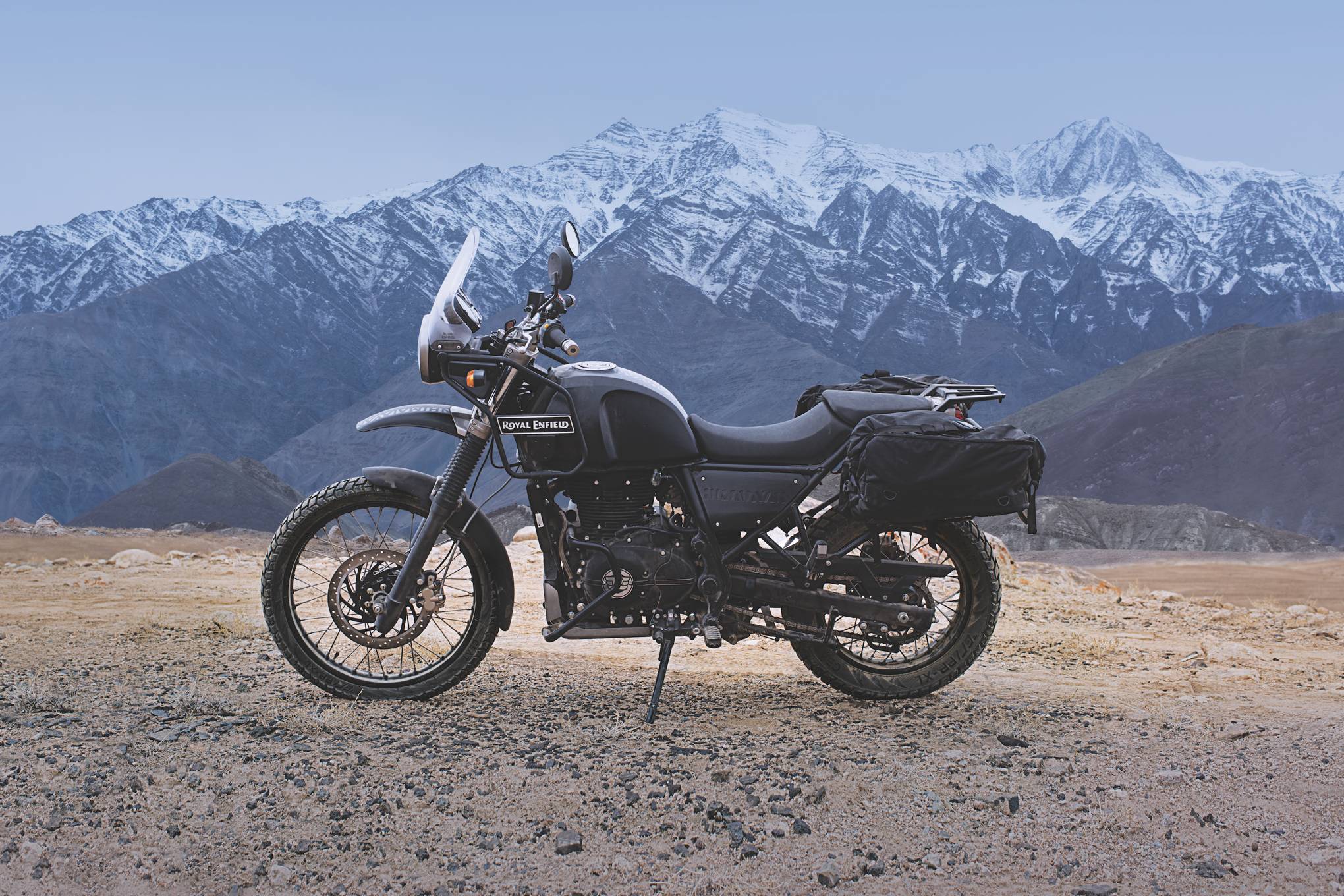 BMW G310 R/GS
BMW's 310 range is made in India by the TVS firm, and comes as a slick naked roadster (G310 R) or a mini-adventure bike (G310 GS). Both use the same single cylinder 313cc engine – a fairly advanced little design with a four-valve, DOHC cylinder head, and a cunning 'reversed' layout. The cylinder slants backward, with the inlet tract under the steering head and the exhaust coming out the back of the engine, and straight down past the monoshock. It makes around 34bhp, which is about 100bhp/litre, and not at all bad for a single-cylinder design.
That motor bolts into a natty tubular steel trellis frame, either in the 158kg 'R' naked roadster version or the 169kg ADV-styled GS. The GS gets longer-travel suspension and off-road GS styling shared with its bigger siblings, while the R is a right little hooligan machine, on the outside at least. Both have radial-mount 'BYBRE' Brembo calipers, and a neat externally-ribbed swingarm, with monoshock suspension and smart cast alloy wheels rounding the chassis spec off.
The little 310s look great, and have decent build quality, plus a range of optional accessories. They're priced a little higher than some of the competition (£5,300 for the GS, £4,600 for the R), but you do get a fair bit more for that cash – as well as better resale values down the line.
Gallery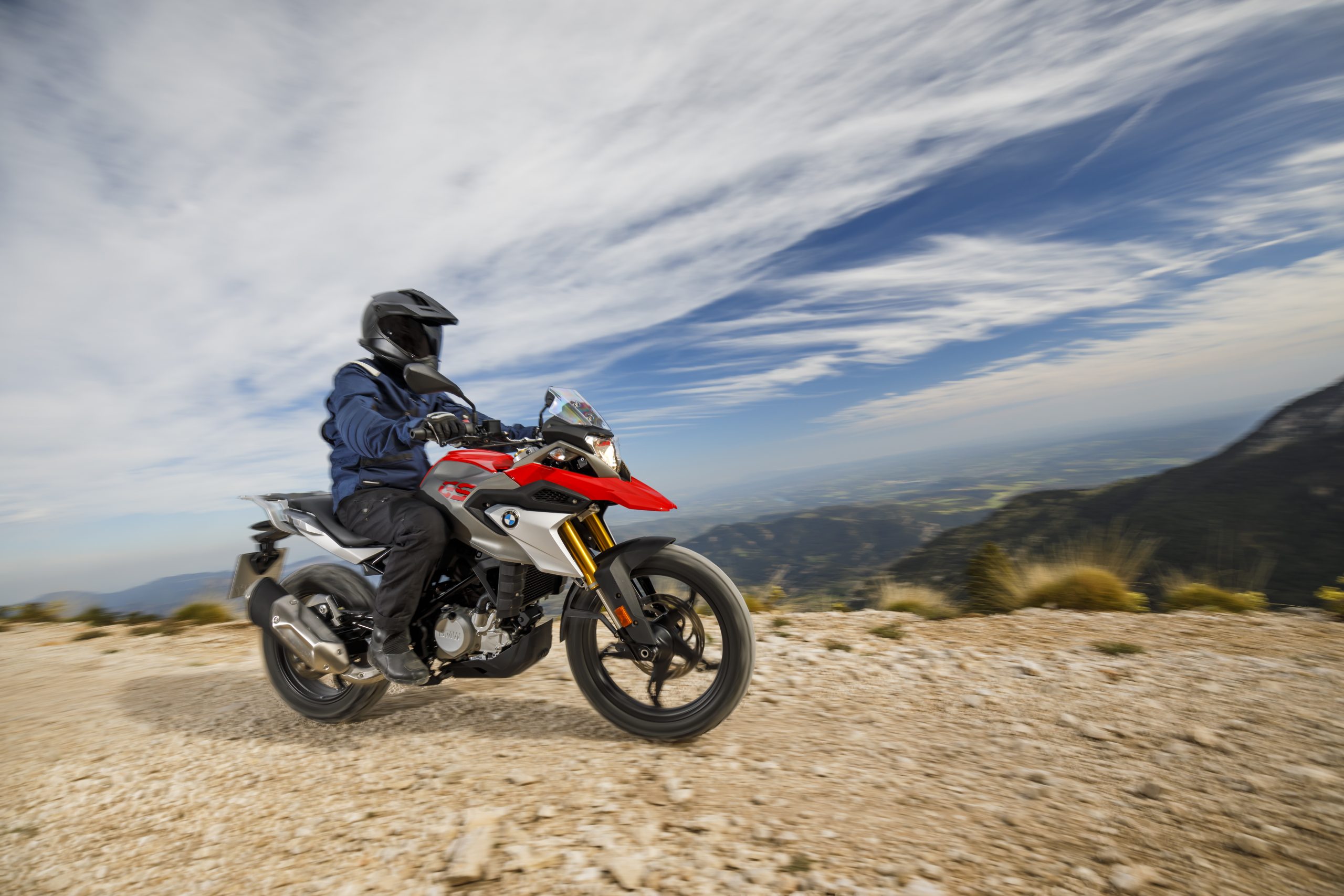 Yamaha YZF-R3/ MT-03
Again, the basics of this 300-class bike are used in a couple of designs – the naked MT-03 and the sporty YZF-R3. Both use a fairly powerful little 321cc twin-cylinder engine, that puts out 42bhp – an impressive figure, and not far off the A2 power limit. The power delivery is a bit revvier than something like the KTM RC390, so there's less low-down torque. But the top-end power is really satisfying, and more than enough for motorway cruising in the UK, particularly on the fully-faired aerodynamic R3 sportsbike. The R3 weighs in at 169kg, and the MT-03 is only a kilo lighter at 168kg: those are both wet, ready-to-ride figures, and a little high, though some extra mass can give more planted handling on small bikes.
The MT-03 would be best for urban riding, where the upright riding position wide bars and low seat height put you right in control. The R3 has a sportier USD front fork design, and more committed riding position, for better performance on track, or for twisty backroad blasts. Either would make a great way to get through the A2 years – simply take your pick.
Gallery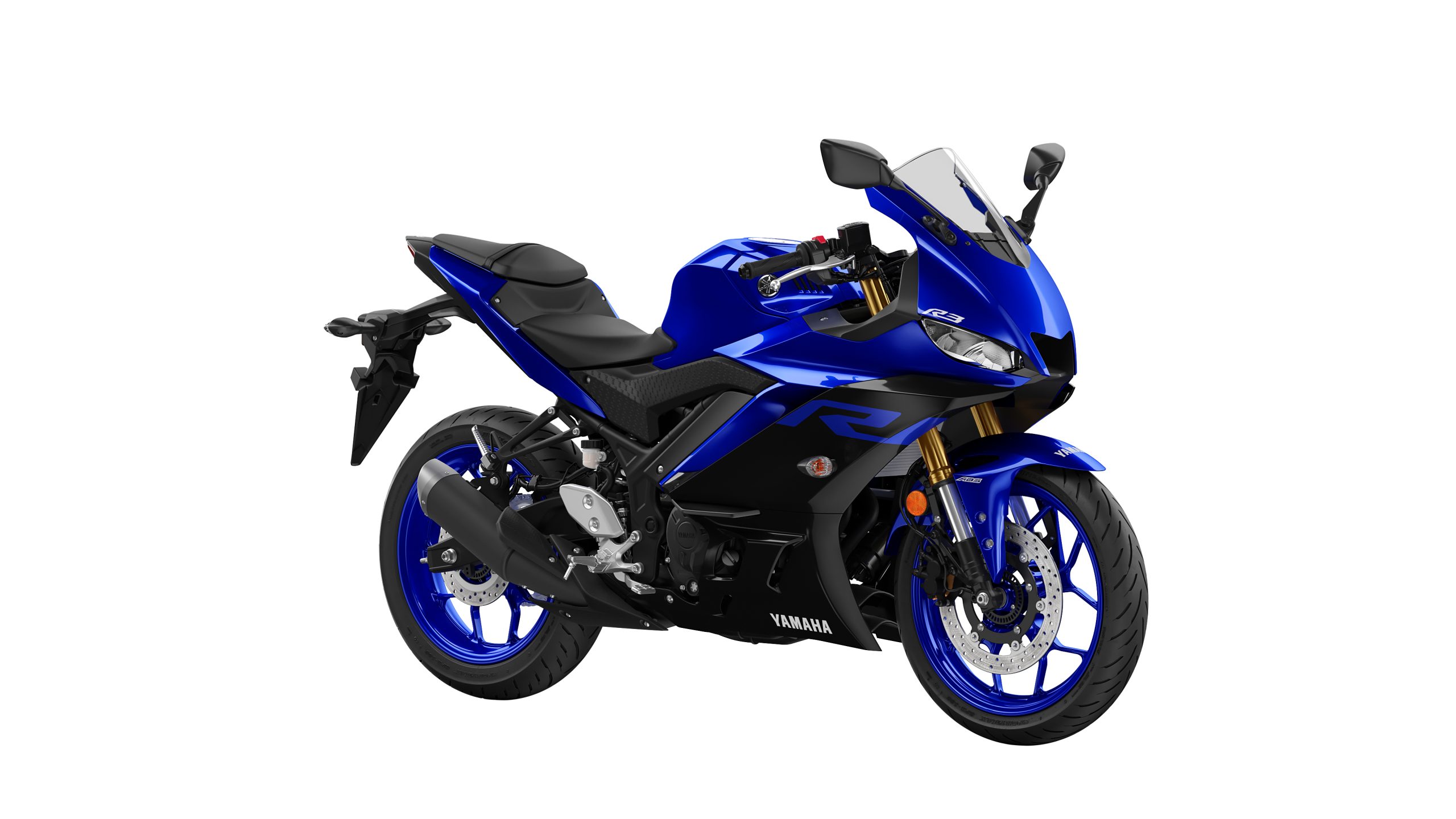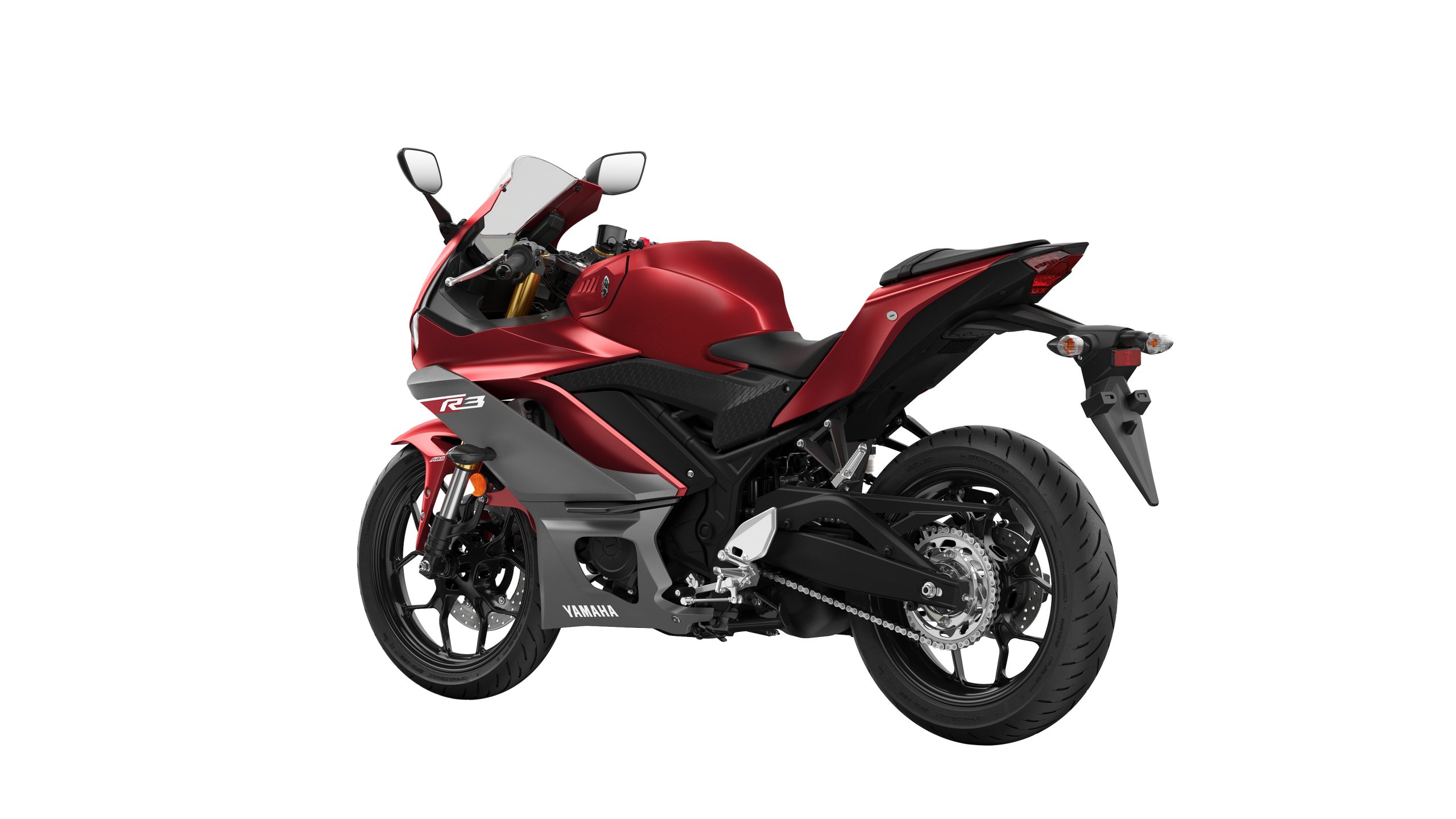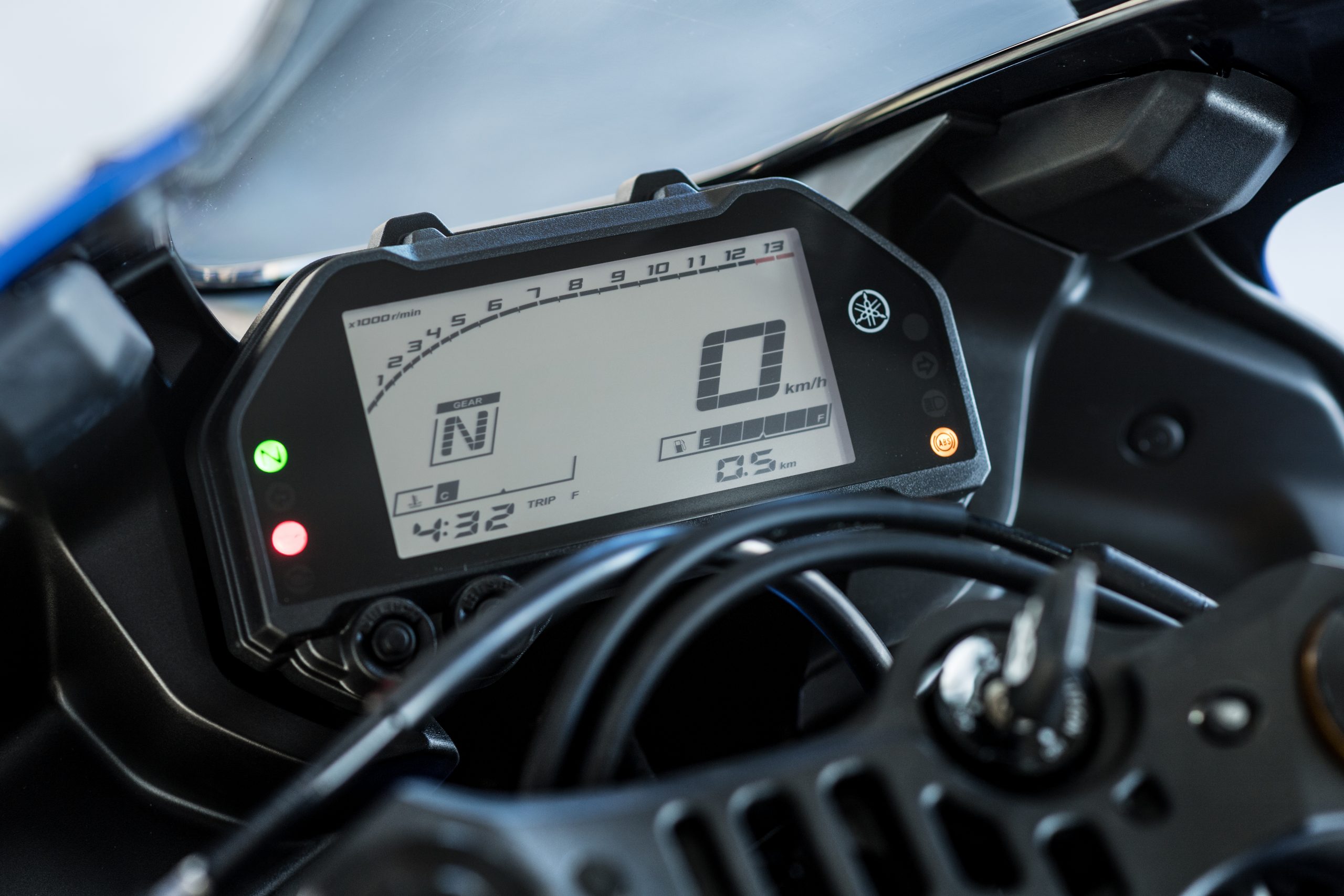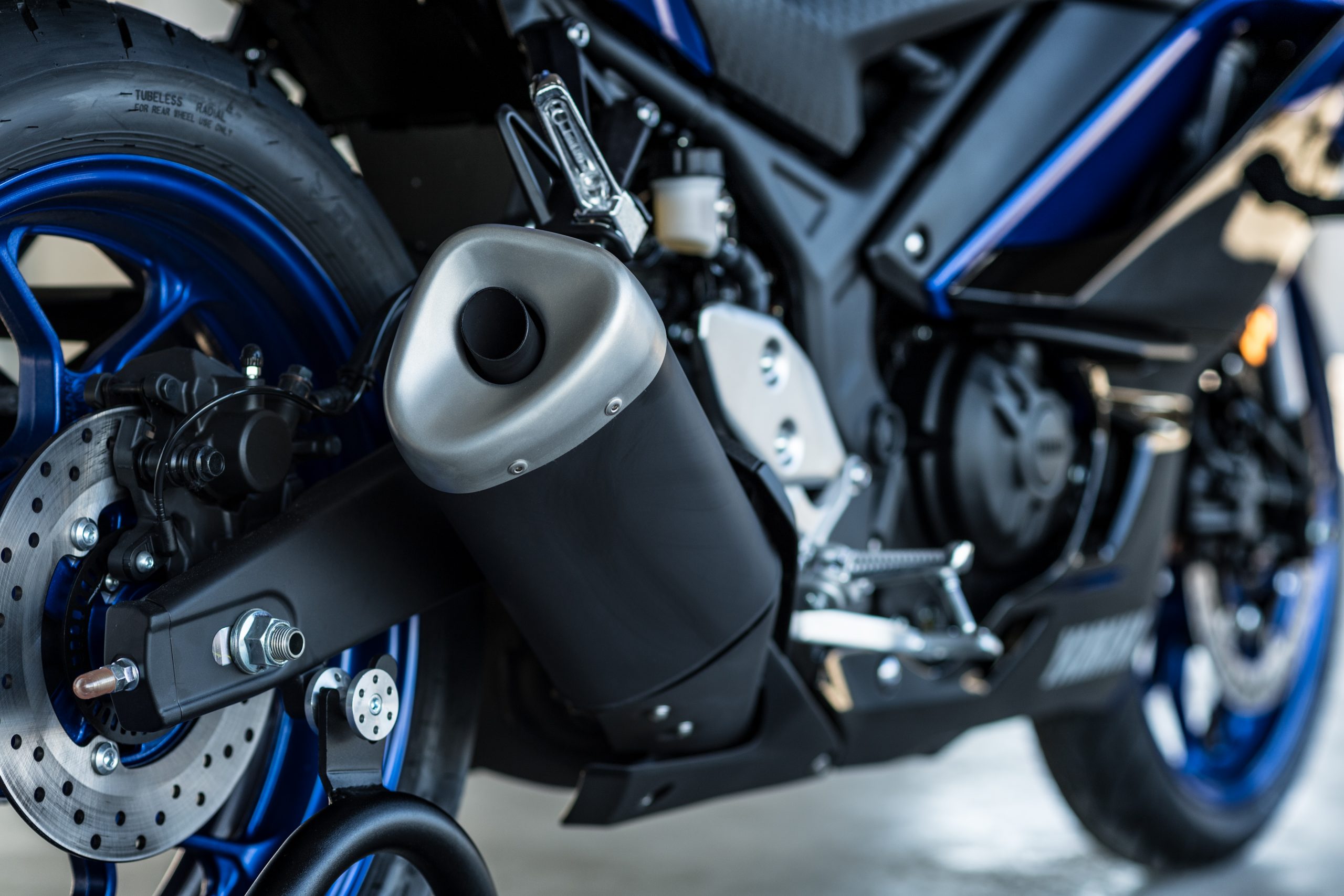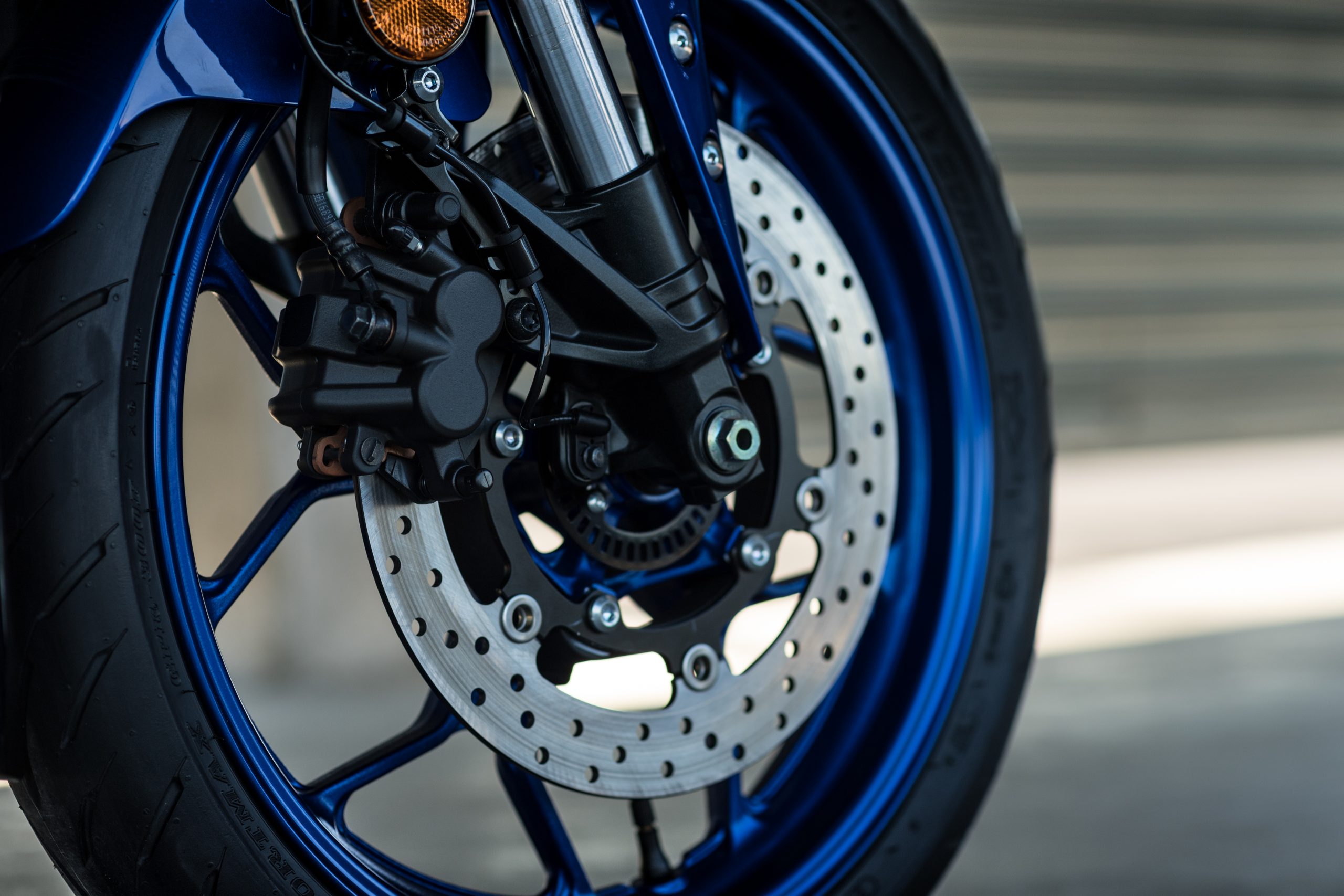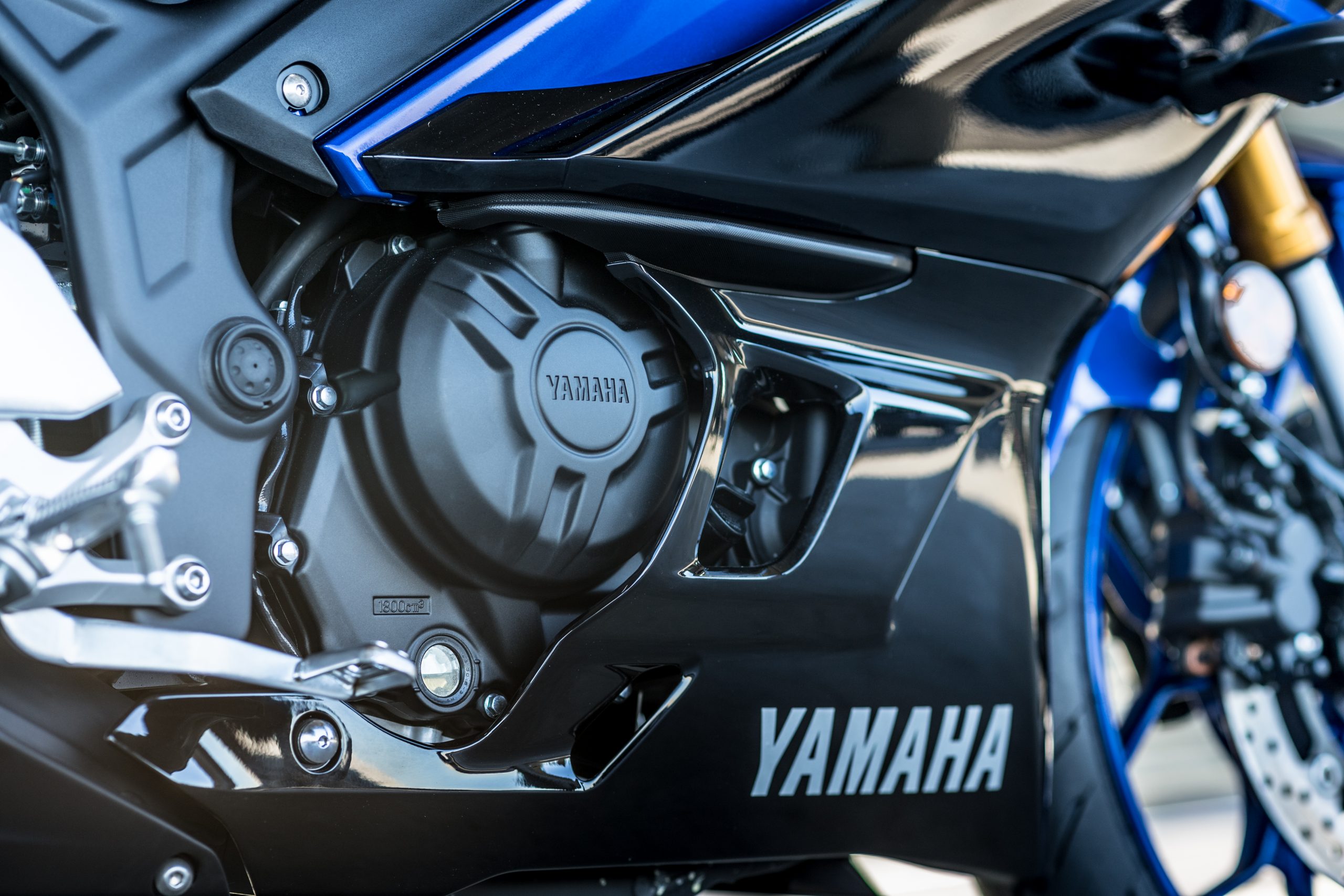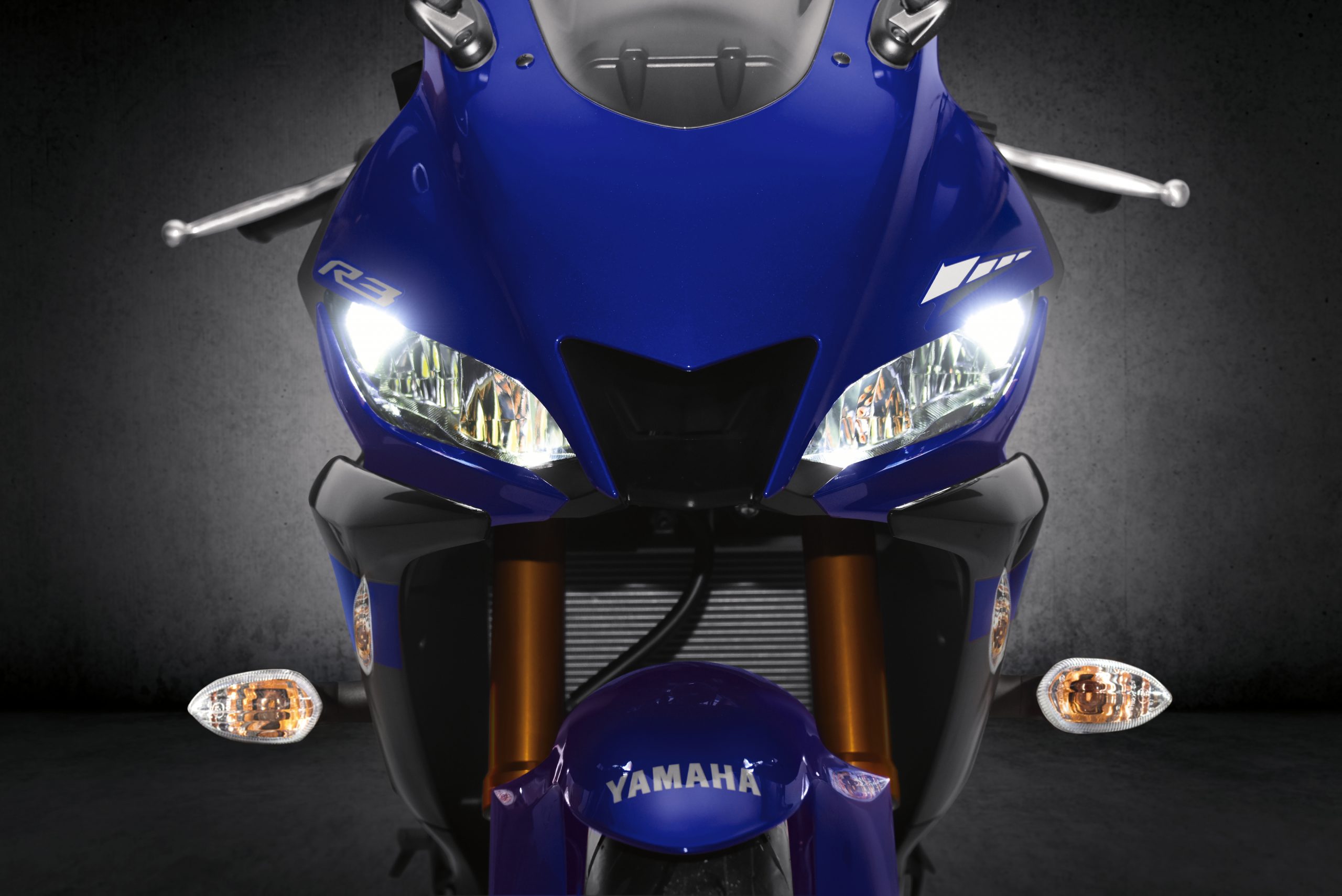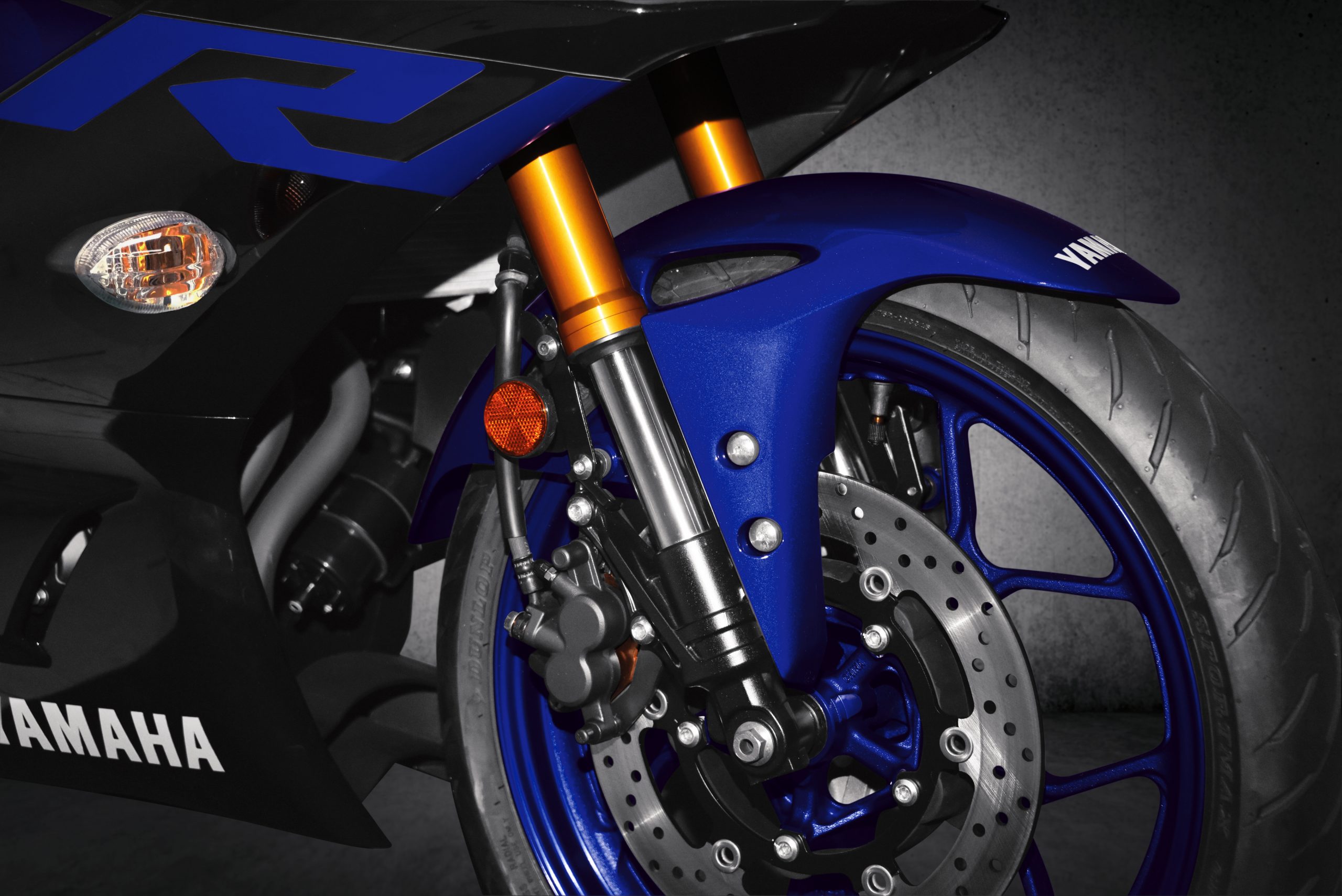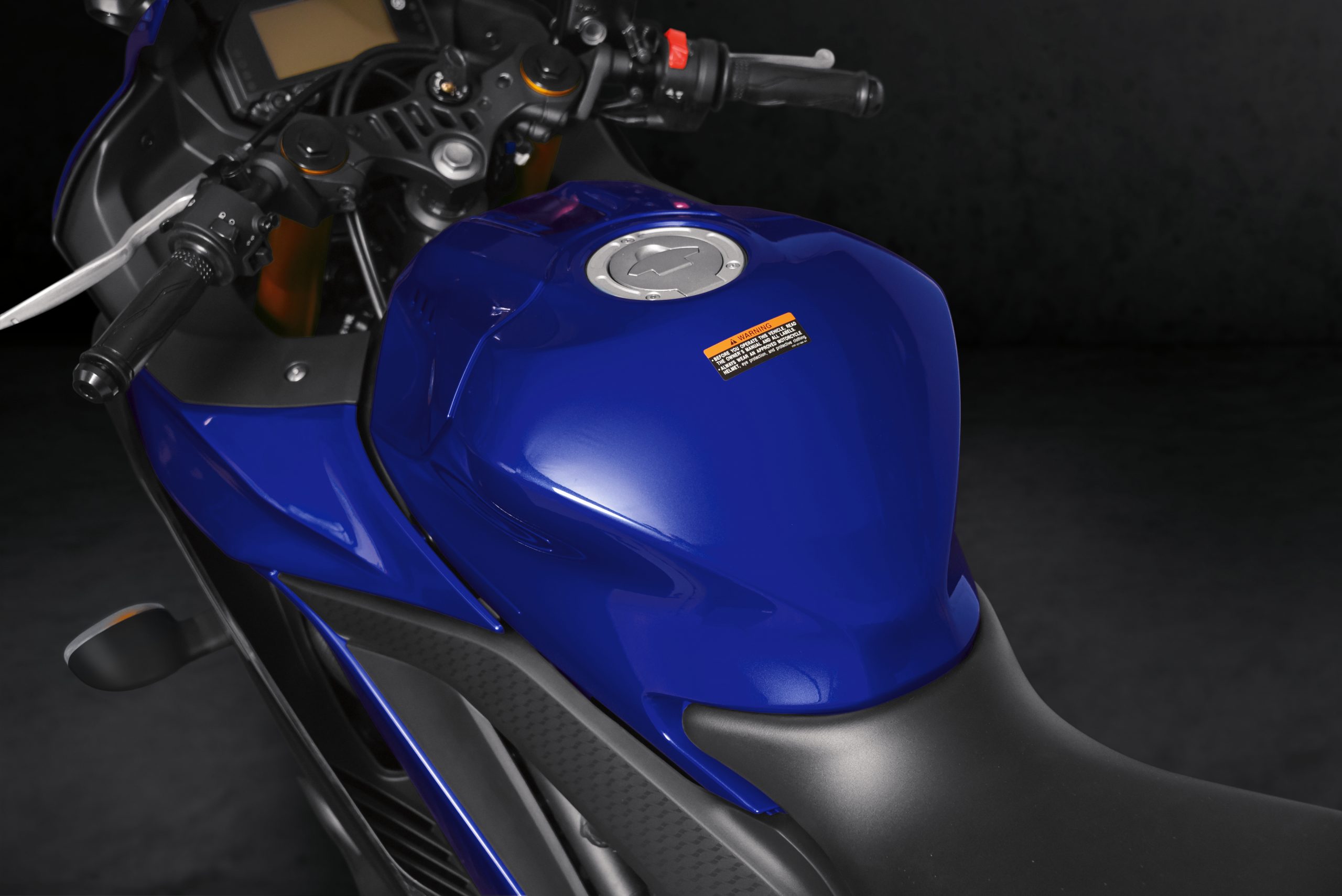 Yamaha XMAX 400/300
We'd throw a superscoot into the A2 mix for sure – and Yamaha's XMAX range is well worth a look. The 400 and 300 versions might seem like they're a bit close together, but there are some big differences – the 300 is more of a city bike, with the physically larger 400 perhaps more suited to longer trips.
Both use single-cylinder engines, in a conventional scooter chassis design, with steel tube underbone frames and engine-on-swingarm powerplants. But Yamaha has cranked up the tech offering, giving both scooters keyless ignition systems, traction control for more safety on slippery roads, and advanced ABS braking setups. You also get LED lights, motorcycle-type front forks and LCD dashboard panels.
The 400 has more go of course – its 395cc motor peaks at 33bhp, which is enough for 80mph+ cruising. The 292cc XMAX 300 puts out 28bhp – which isn't a massive difference, especially since the little 300 is 31kg lighter (179kg wet) than the 210kg 400. That weight difference helps the handling as well as the straightline performance; so if you don't need the extra space of the 400, the 300 will probably be the better option for most urban commuting tasks.
Gallery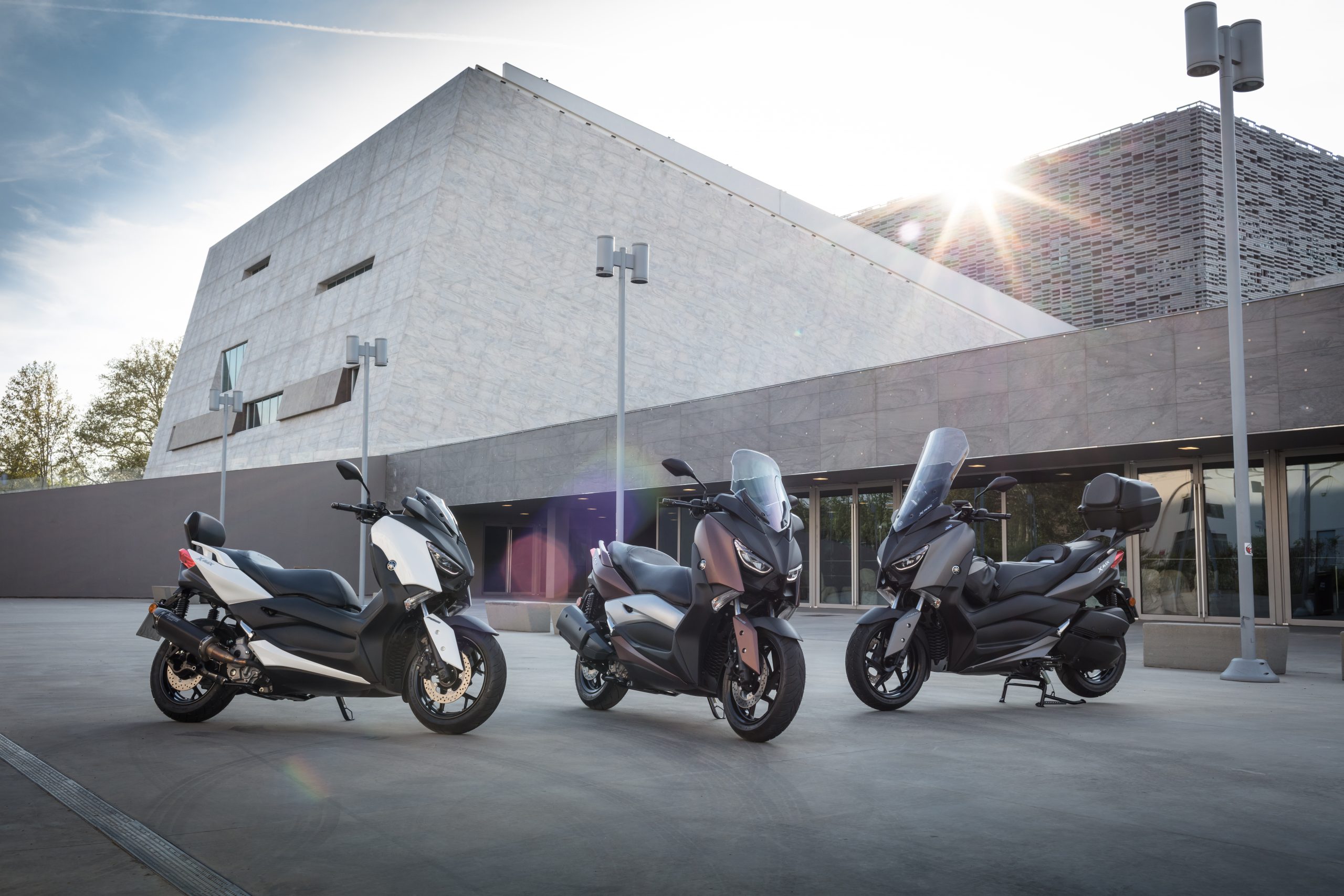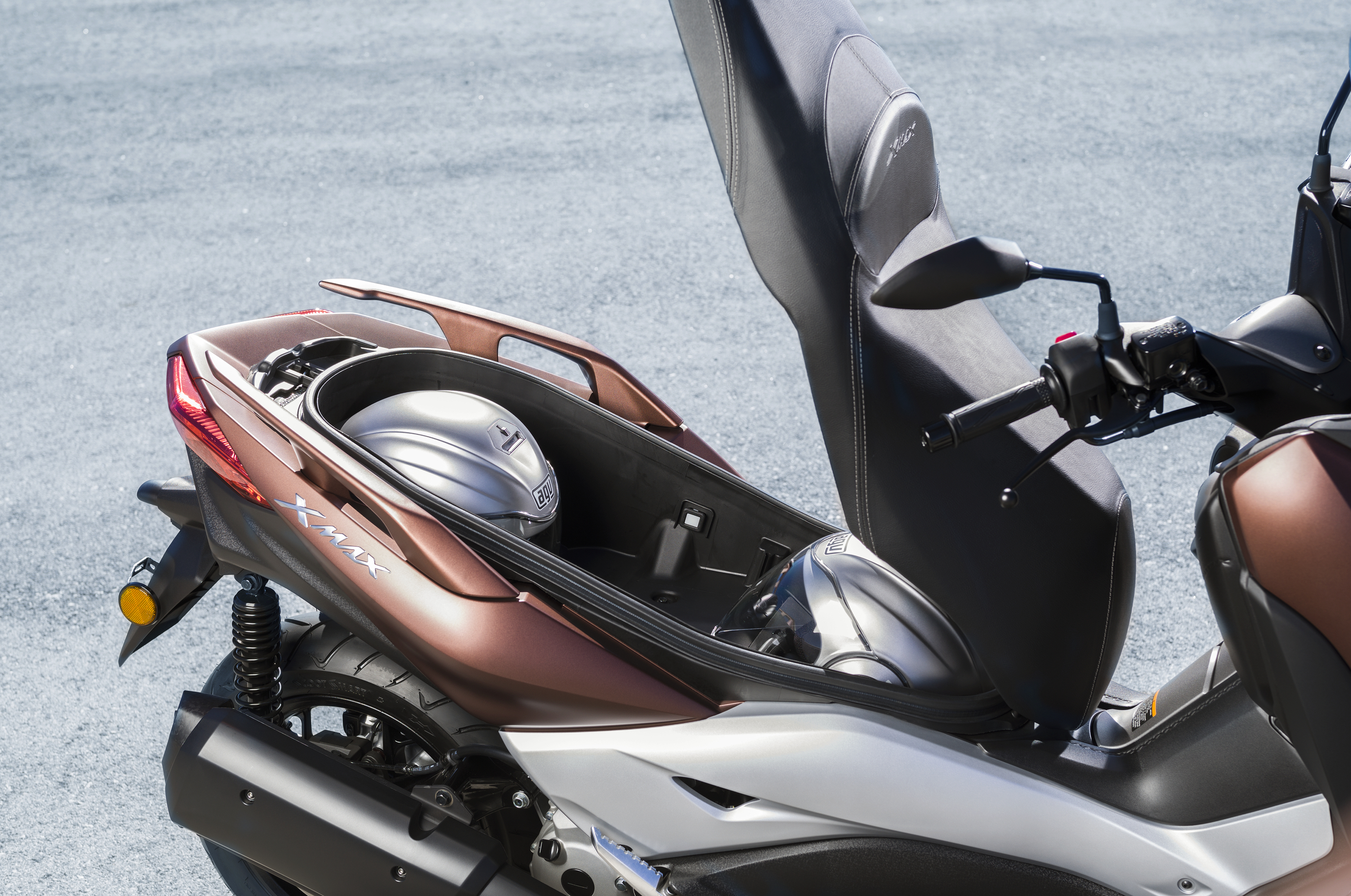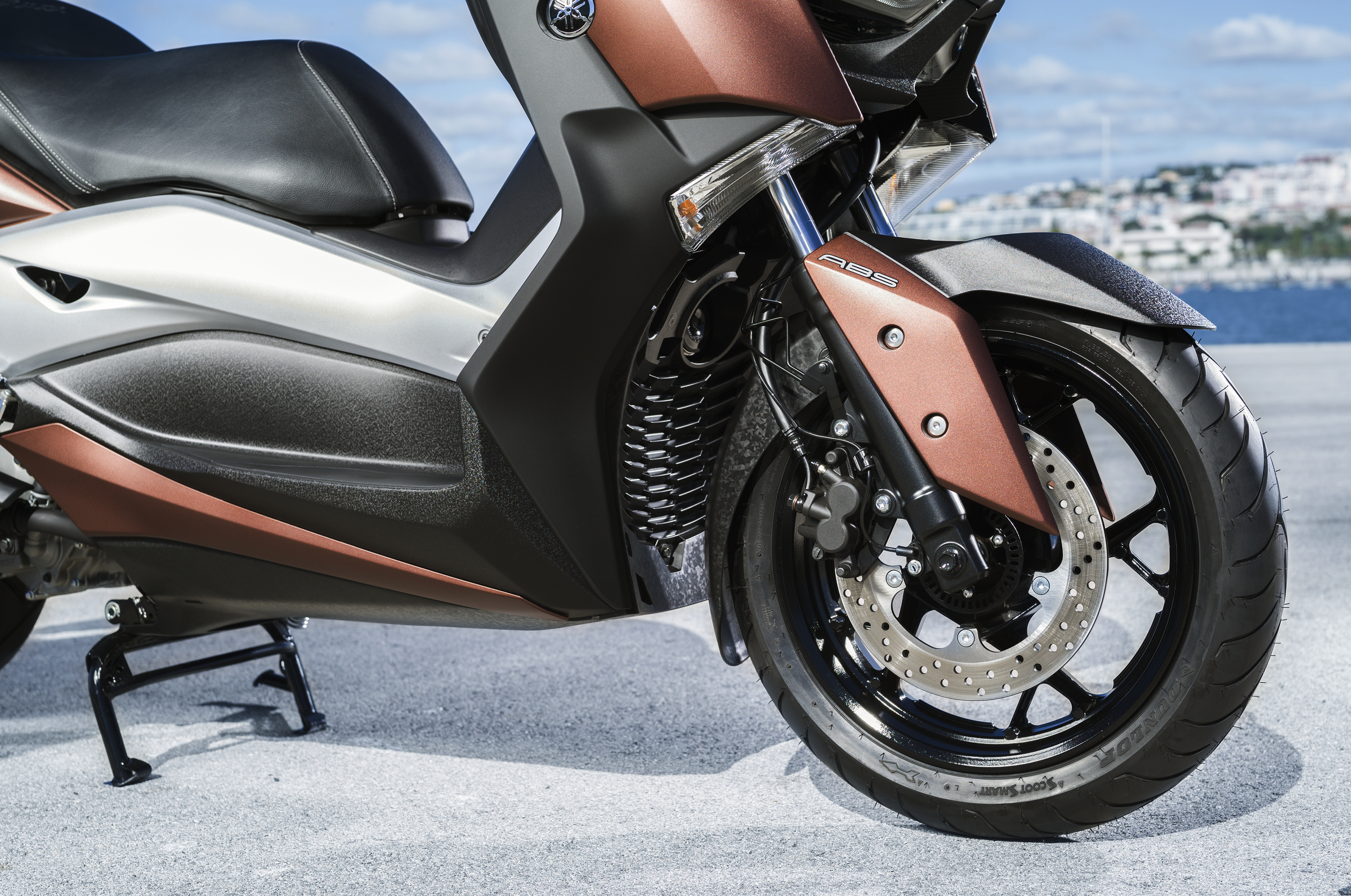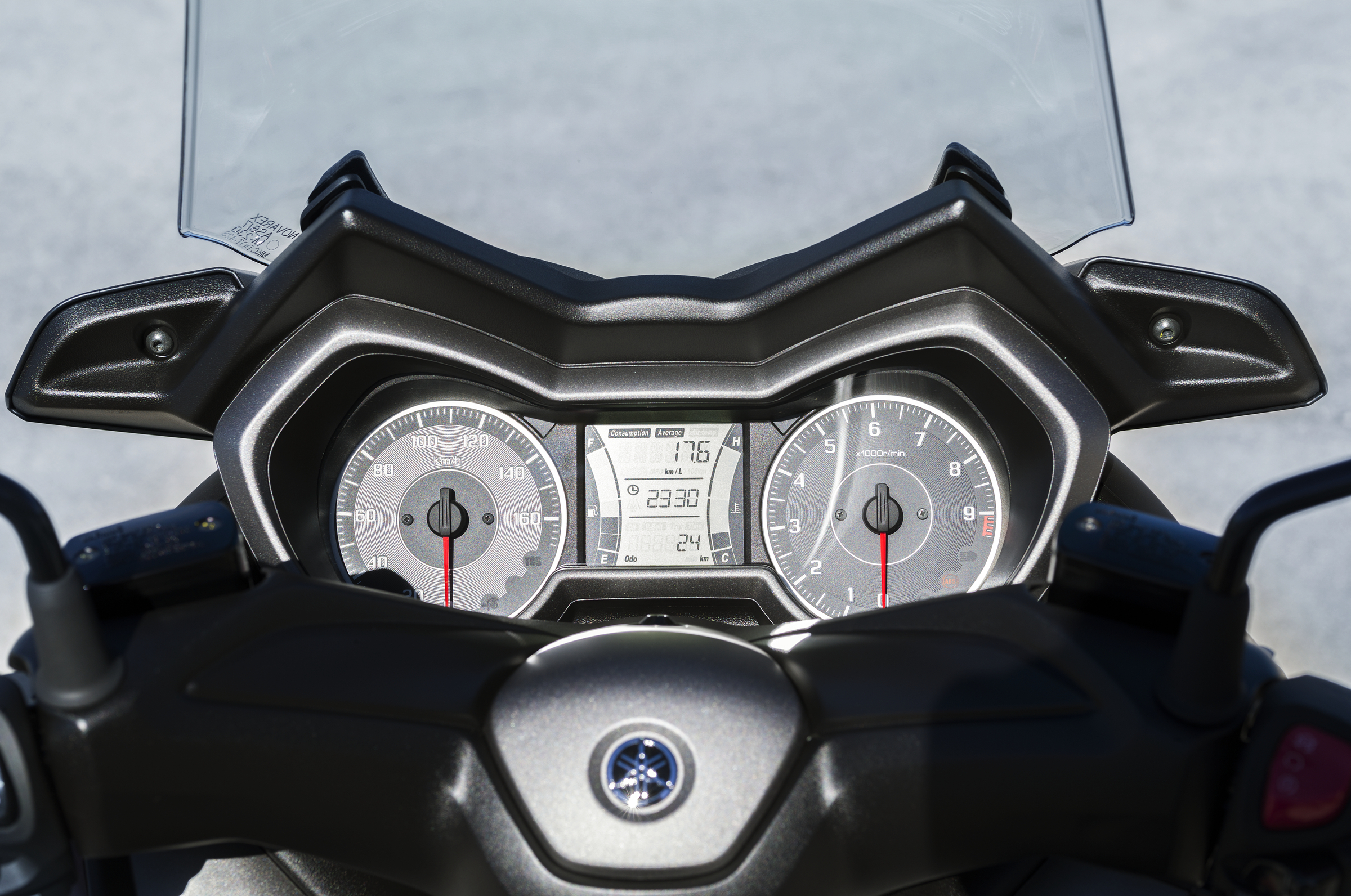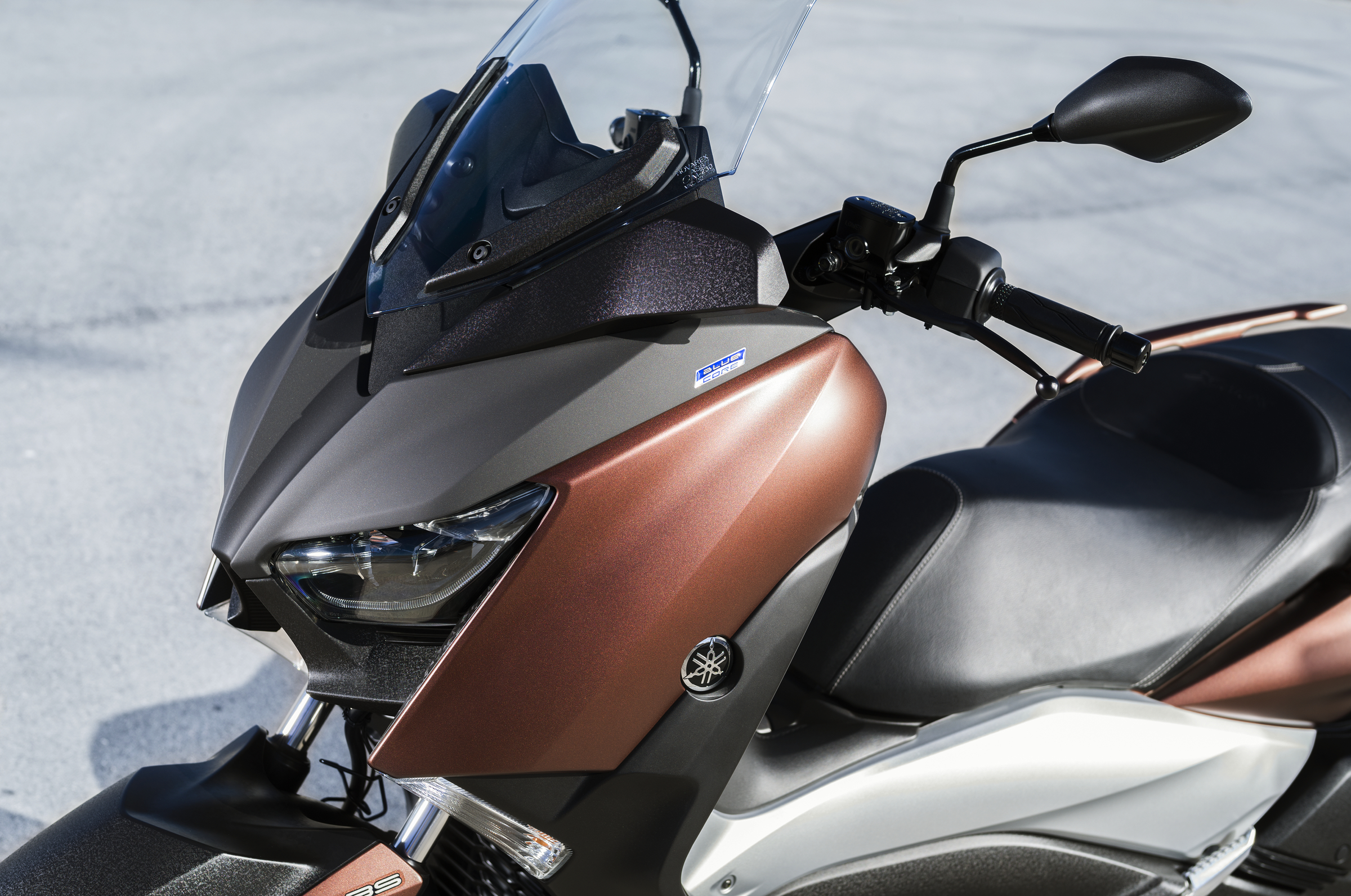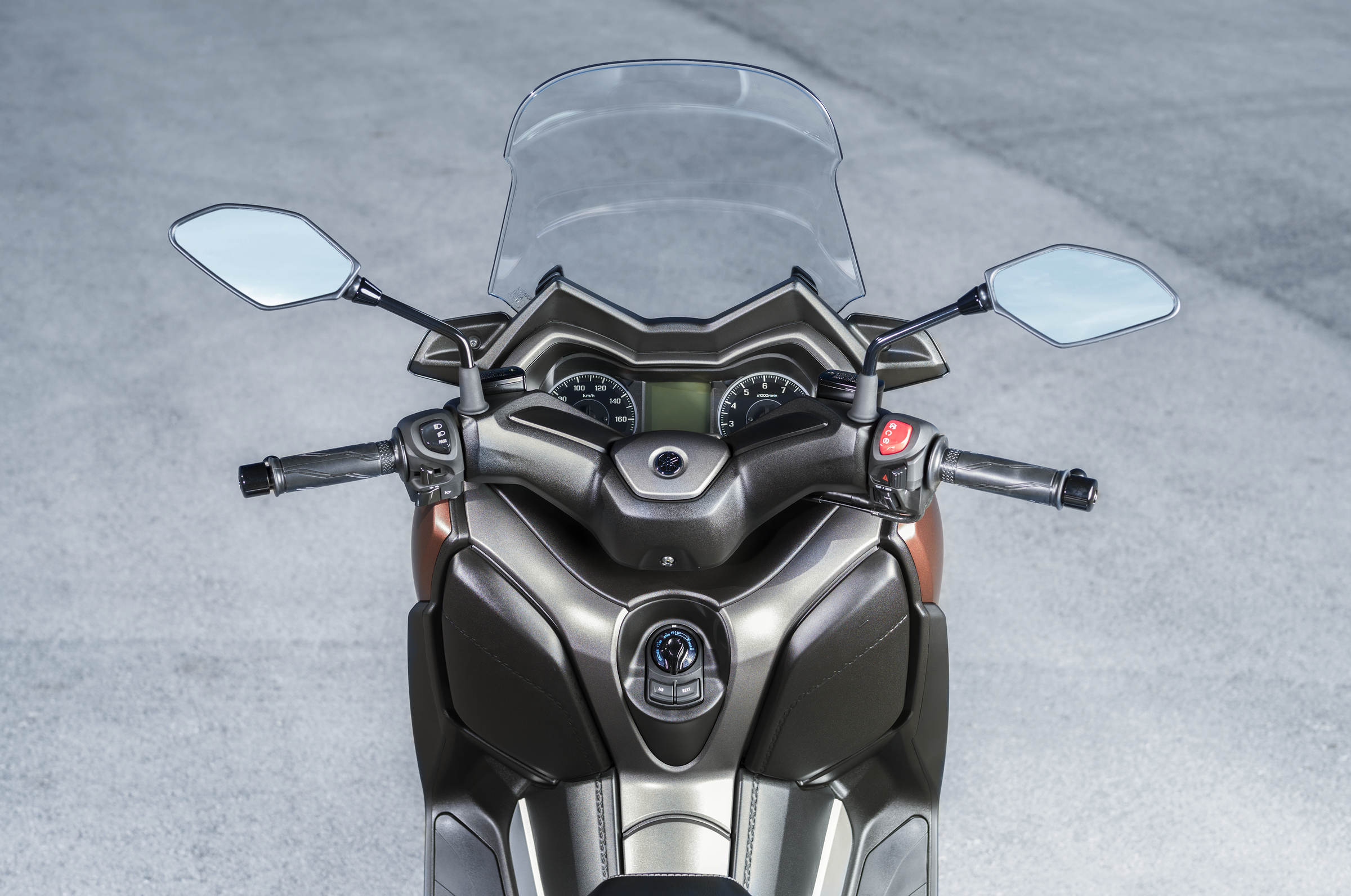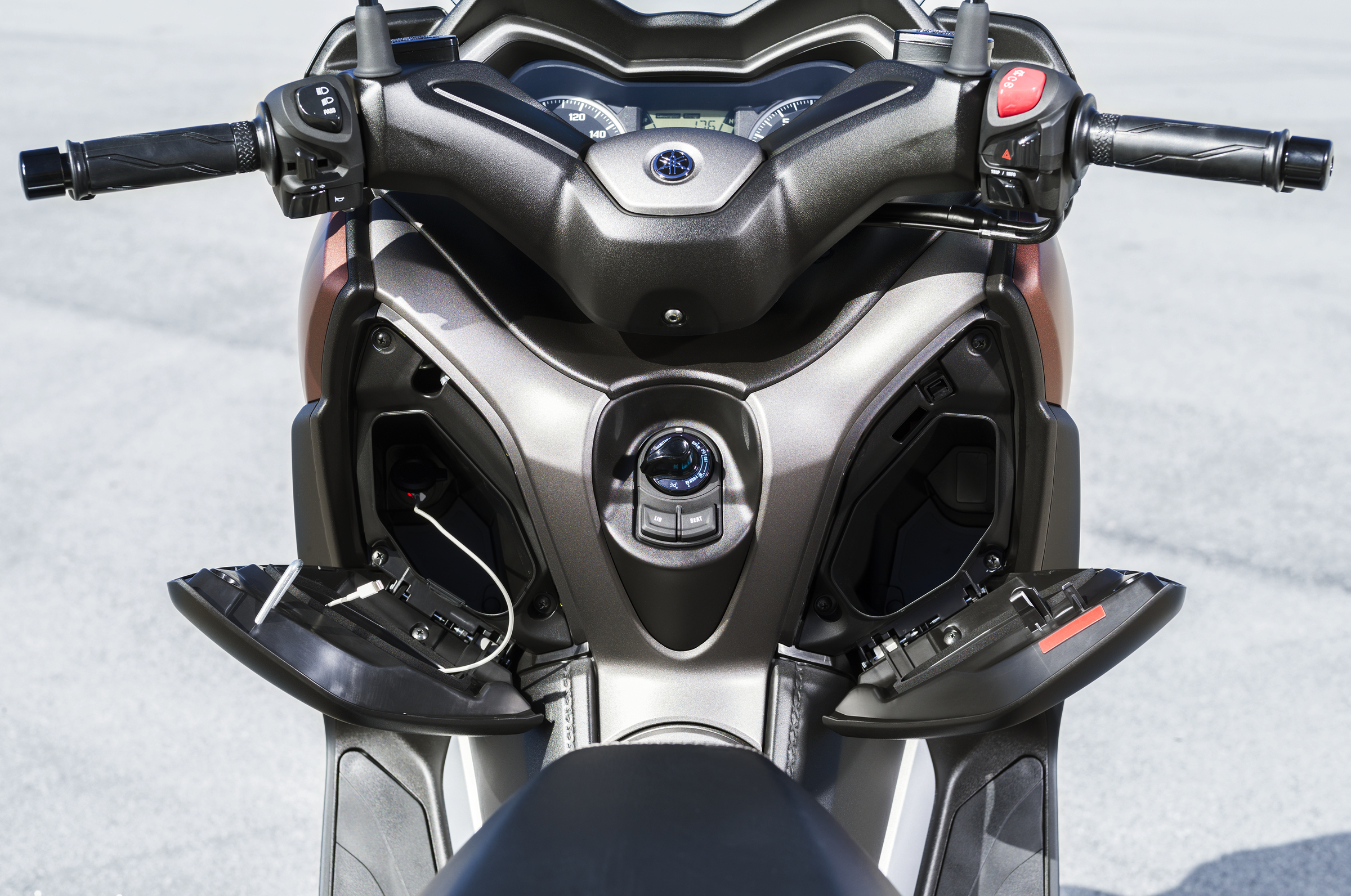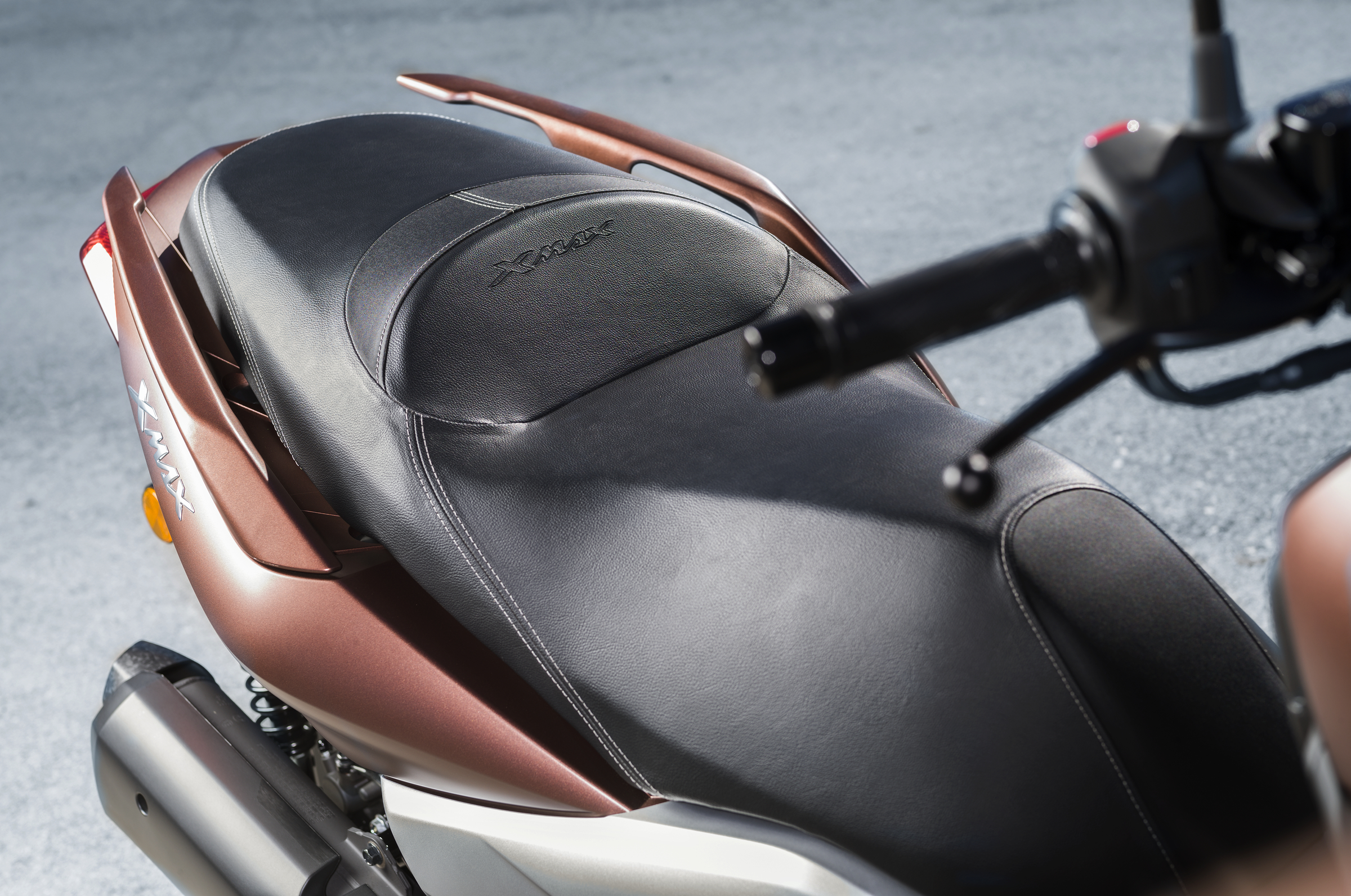 Suzuki GSX250R
Suzuki's quarter-litre sportster might have MotoGP-style paint work as an option, but it boasts just 24bhp from its twin-cylinder engine. That puts it on an equal footing with the Royal Enfield Himalayan on the power front, and it weighs just a kilo less at 181kg.
So it's a pretty steady offering, with just about enough performance for motorway riding – though it's much better used away from big, wide, fast roads. Keep it in town, or on country B-roads, and it can be a fun little ride. You get a full LCD dashboard, with gear indicator and fuel gauge, the seat is super low, and the fuel consumption is amazing, with more than 90mpg possible according to Suzuki.
So, it looks good, is fairly cheap to buy (£4,300 new) and very cheap to run, and if you can live with the rather marginal performance, it's worth a look for sure.
Gallery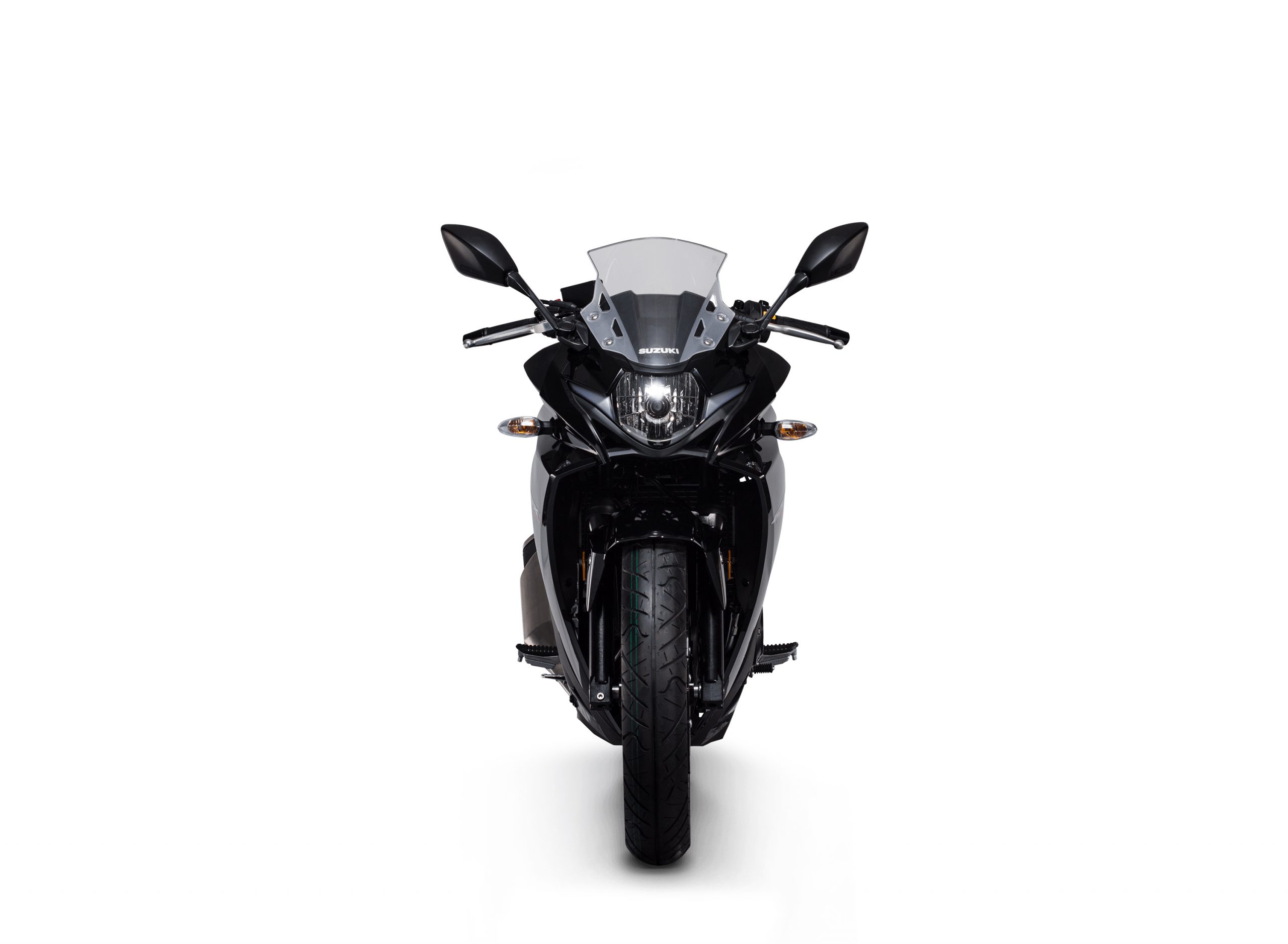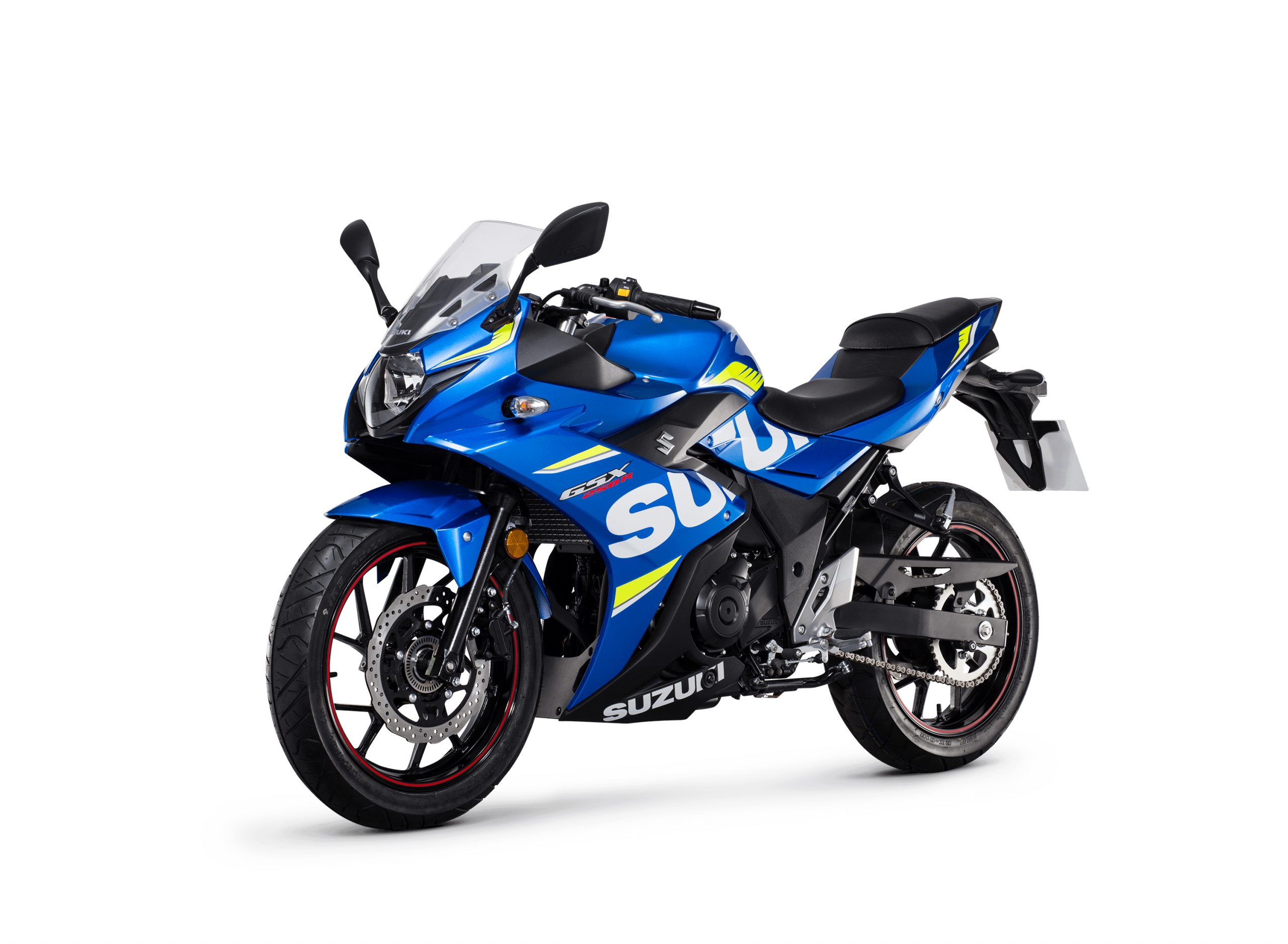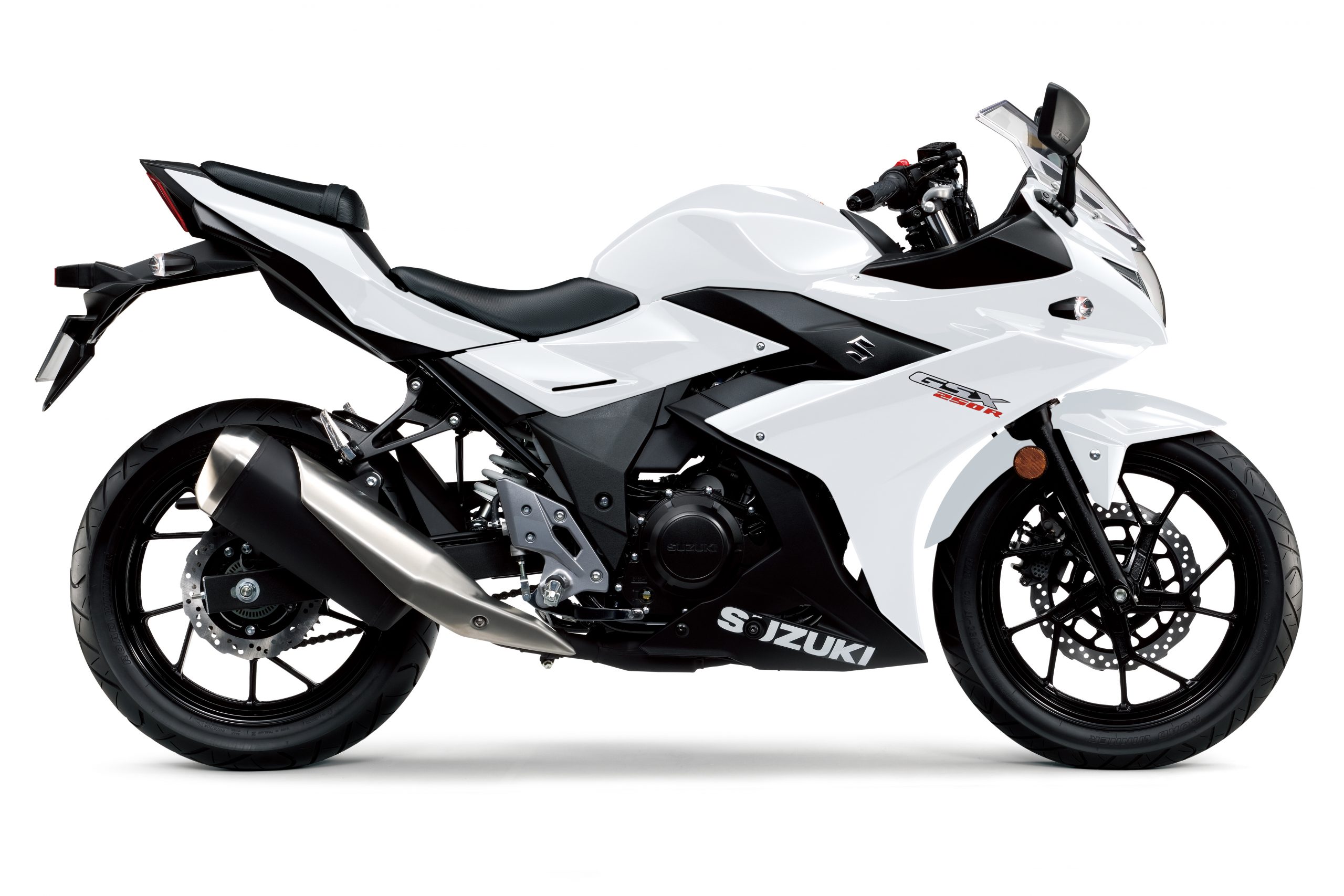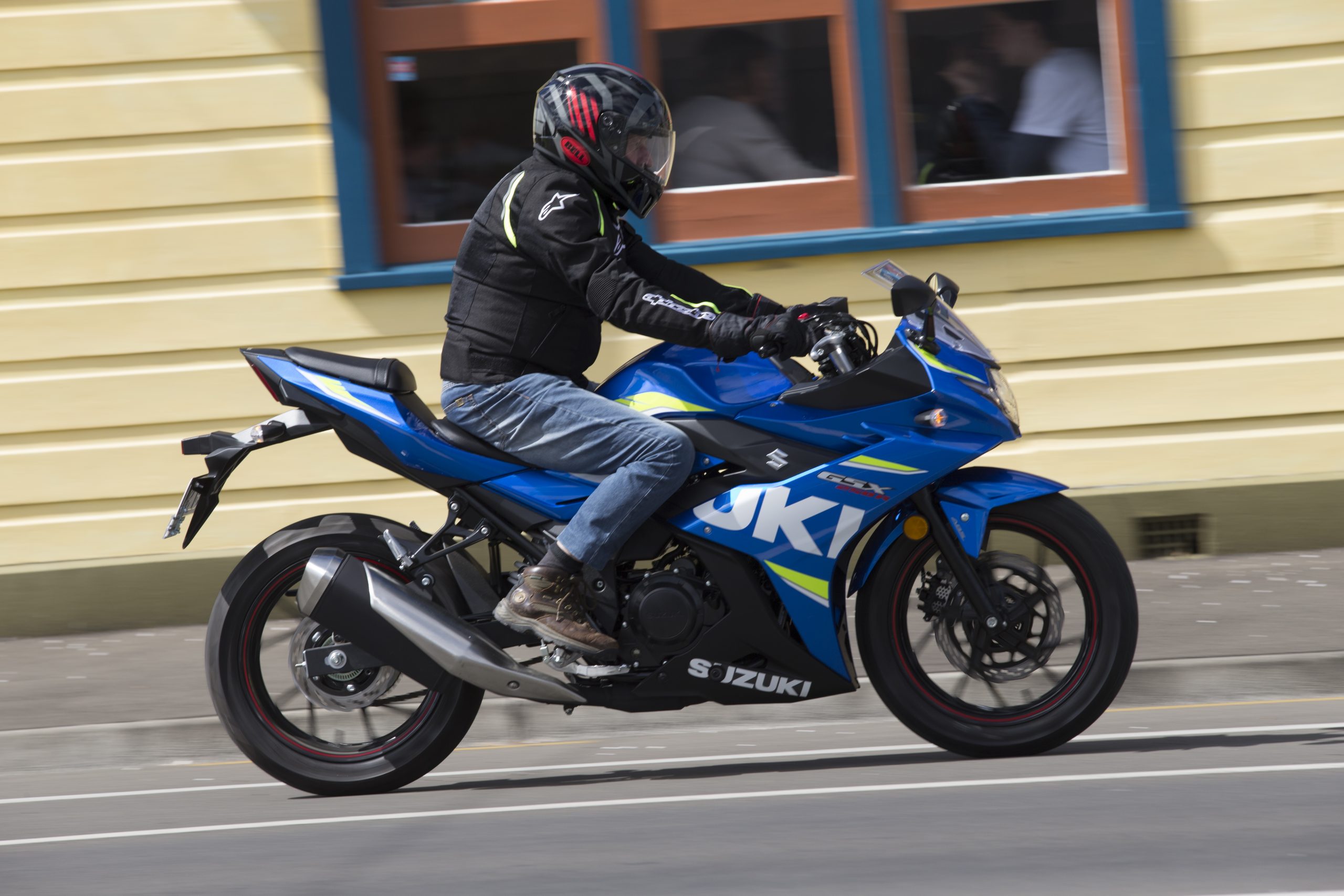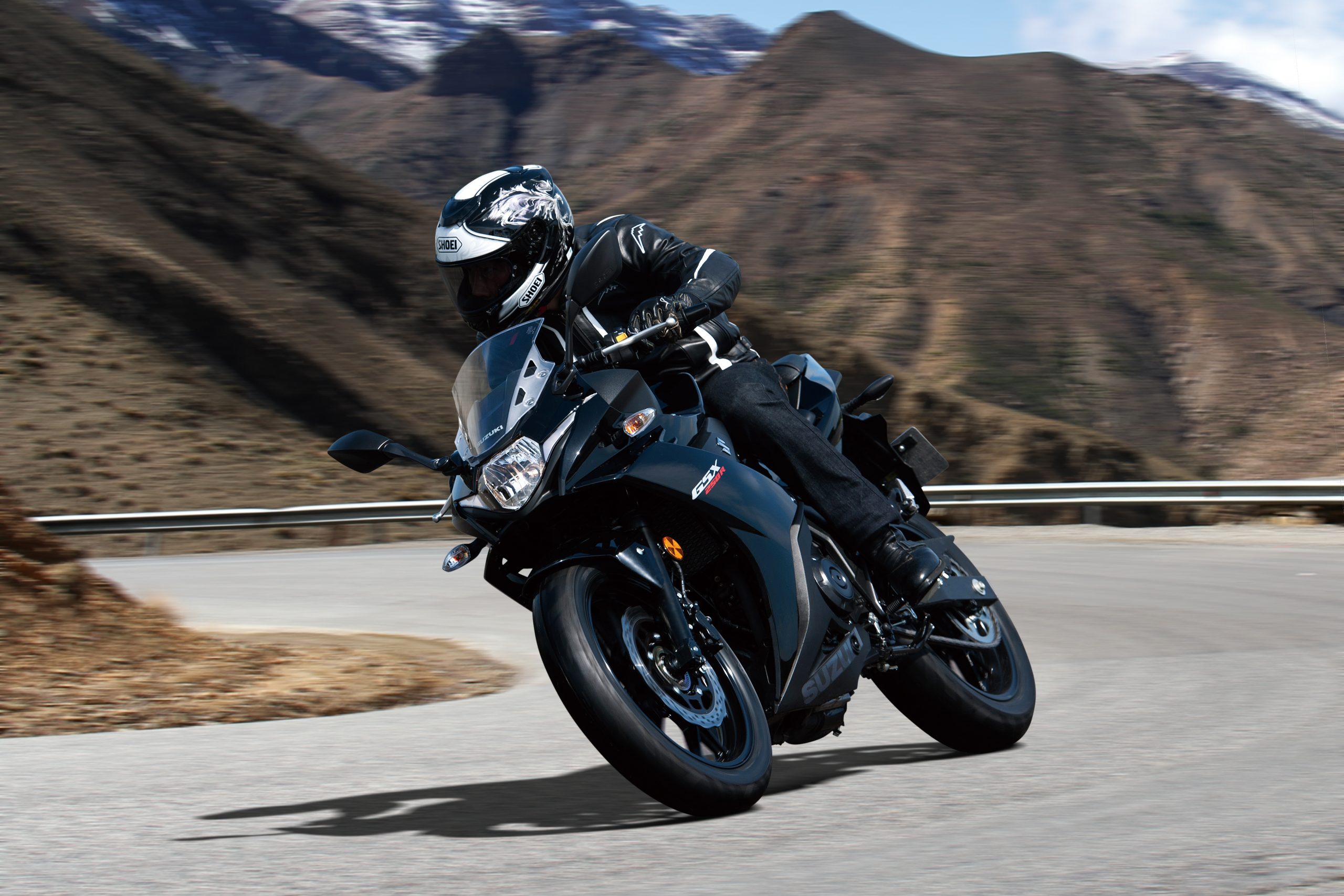 Kawasaki Versys-X 300
Kawasaki makes a full range of Versys adventure touring bikes, from the full-bore 118bhp Versys 1000 through the middleweight Versys 650, down to this, the smallest Versys 300. Like its bigger brothers, the Versys 300 is more of an adventure-styled road bike than a proper dirt machine, despite its wire-spoked rims. So if you want a bike to do some serious mud plugging on, you'd be better looking elsewhere.
On the road though, the little 300 is good fun. The twin-cylinder engine makes a healthy 39bhp from just 296cc – a fairly impressive level of tune, yet it still returns a claimed 69mpg. It's not very light, though, at 175kg ready-to-ride, and the power delivery is a little on the peaky side, compared with the torquey grunt of a proper off-road machine.
The brakes are a little bit basic, though you do get ABS, and the long-travel suspension will help soak up the worst of urban roads. And that's where we'd keep the Versys 300, on a middle-distance urban commute, avoiding motorways where the revvy little engine will be flat out everywhere. It's not cheap at £5,150, but you do get some strong adventure styling, comprehensive digital dashboard, and a decent selection of optional accessories.
Gallery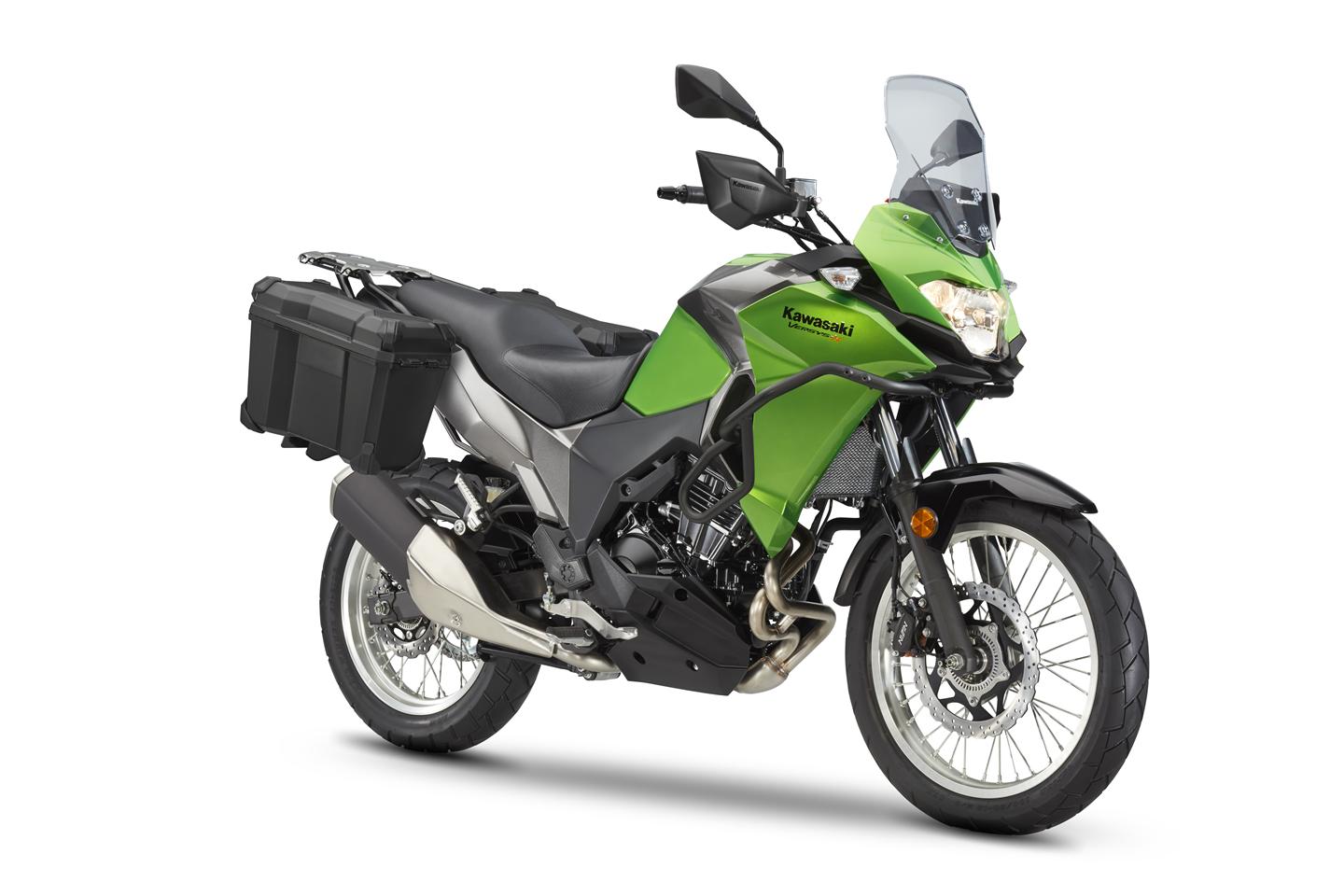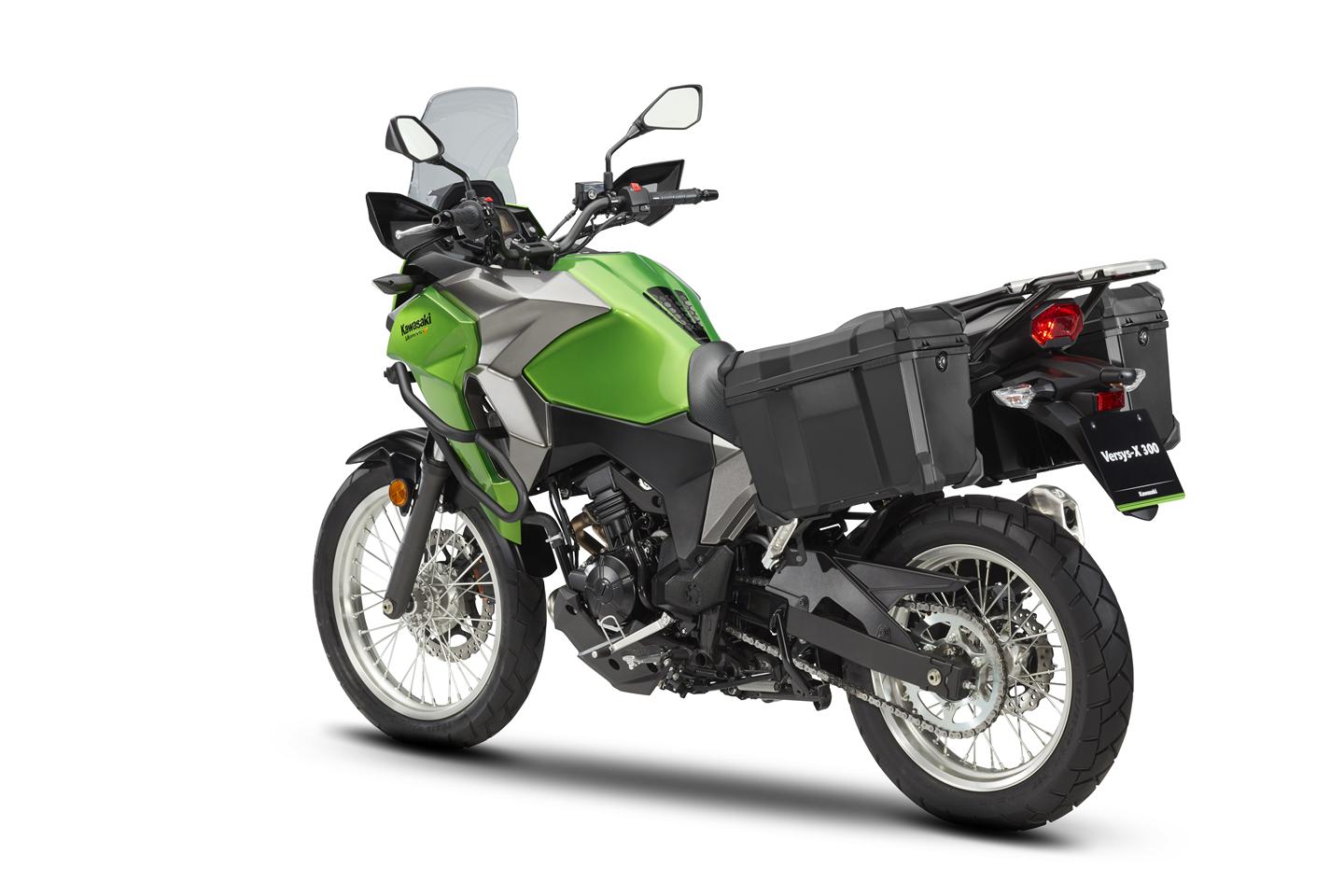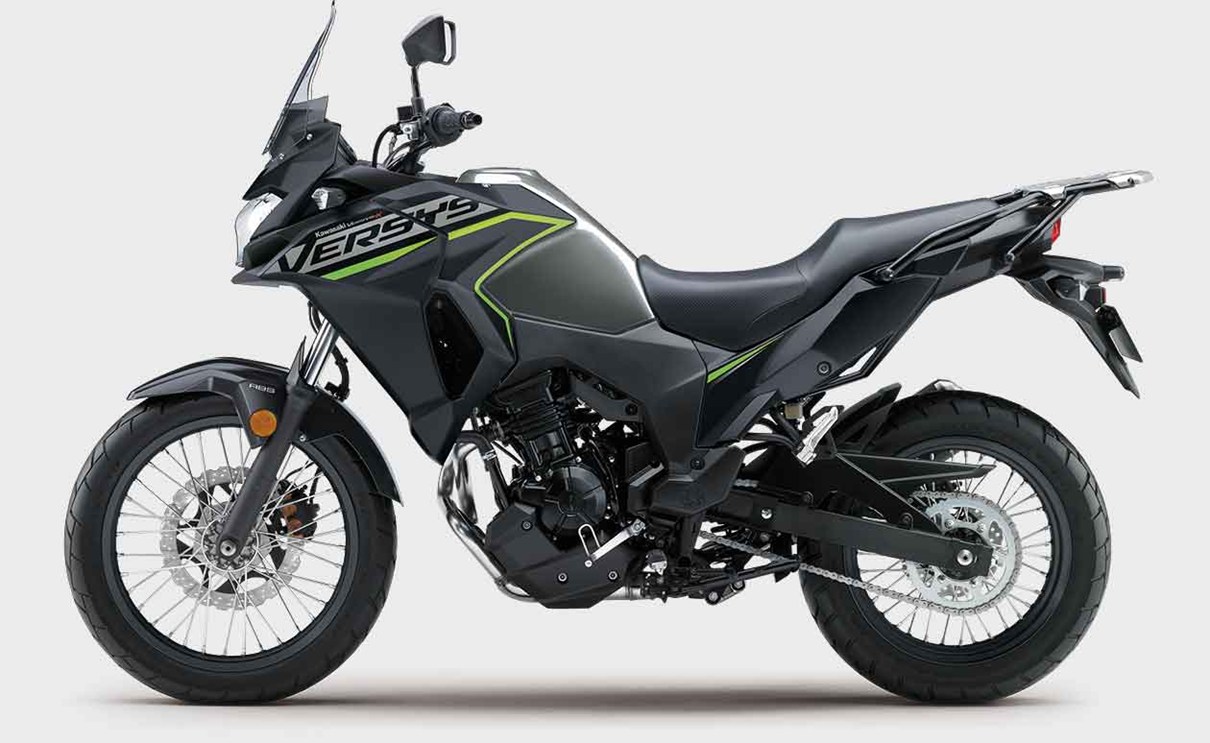 Kawasaki Ninja 400
The original 400cc Kawasaki sportsbike was the four-cylinder ZXR400 of the 1990s. It made nearly 60bhp, in a mini-superbike chassis, and looked as amazing as its 750cc siblings on the WSBK start grid.
The latest Ninja 400 is a little more sedate, using a parallel twin engine, in a steel tube trellis frame with slightly underwhelming suspension and brakes. The engine makes 44bhp –almost as much as the A2 limit – and it weighs in at 168kg ready to ride. That weight takes the edge of the performance a little, but does also help give more of a 'big bike' feel, which is a real advantage on smaller bikes.
The little Ninja is agile on back roads and through town, and the full fairing and sporty riding position means it works well on motorways and faster roads too. It's a little on the pricey side at £5,500, but that big bike look and feel does make it more useful than some of the competition.
Gallery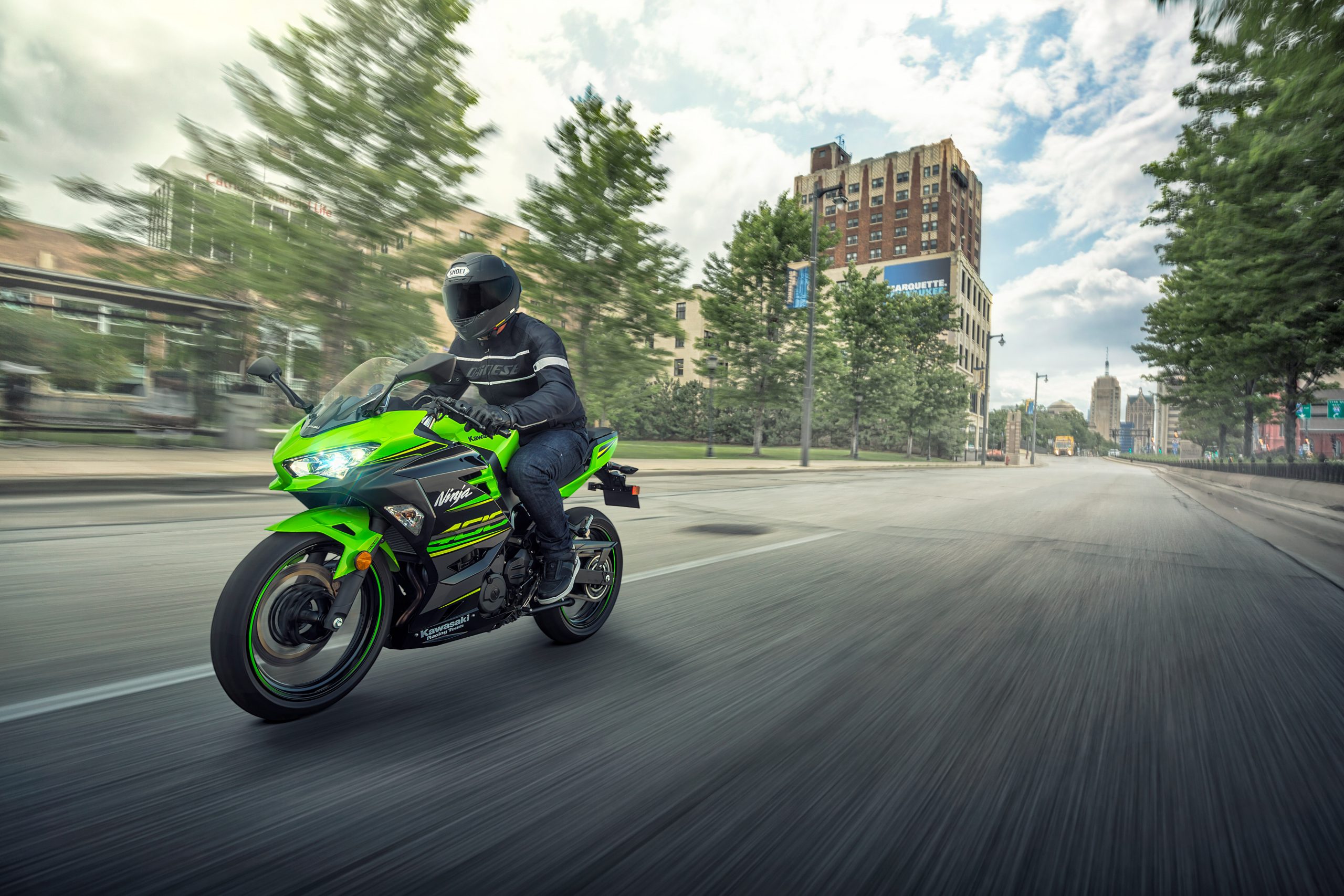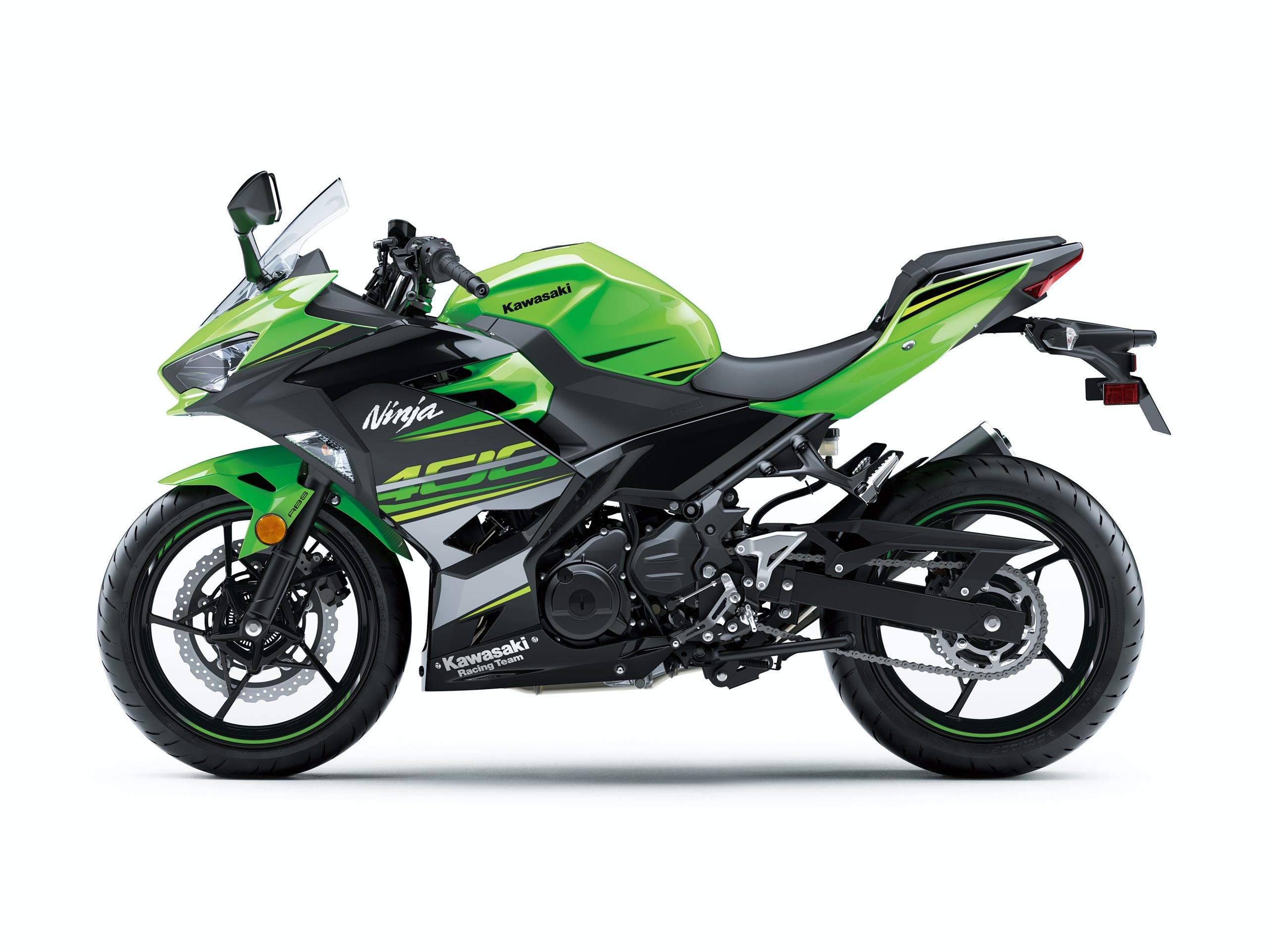 KTM RC390
KTM started out as an off-road competition bike maker – so that competitive, race-bred attitude has filtered down into all its products. Even this – a small-capacity mini-sportsbike, aimed squarely at the A2 class. The engine is a corker – a grunty, aggressive 373cc single-cylinder, which wouldn't be out of place in an off-road race bike of ten years ago. It makes its 44bhp in a strong, lusty fashion, and does an almost magical job of matching strong low-down urge with fizzing peak power. KTM's almost matched the Honda CB500's 471cc twin cylinder output with just 373cc and one cylinder…
It's light, at 147kg dry, and comes with high-quality WP suspension front and rear, which complements the steel tube trellis frame perfectly. Brakes are by Brembo's 'BYBRE' sub-brand, which is aimed at smaller capacity bikes, generally those made in India, and offer enough performance for fairly spirited track use too.
KTM also runs a one-make race series for the RC390 – confirming its status as a fully-fledged race-rep sports machine. Even better, it's not even very expensive, coming in at around £4k new. Good stuff – and probably our pick for the most fun sporty A2 bike you can buy.
Gallery