With just one round and three races to go before the 2017 British Superbike Championship Showdown contenders – or 'Title Fighters' as they are known – are finalised, it's fair to say it's wide open and still very much all to play for. Unlike previous years, we haven't had a championship dominated by a couple of riders and from round to round fortunes have continued to fluctuate.
Going into round nine at Silverstone on September 8-10, there are, realistically, eight riders disputing the six coveted positions and we can expect those positions to change after each race at the Northamptonshire venue.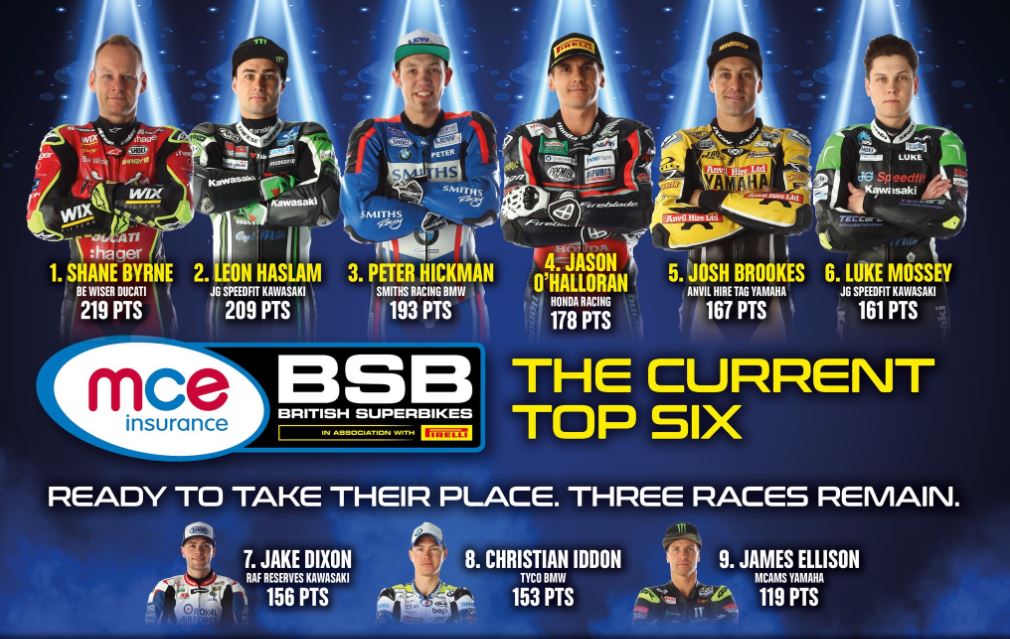 Byrne continues to lead – just:
After round eight of the series, it's five-time Champion Shane Byrne who continues to lead both in total points and podium credits amassed at the first eight rounds. But it certainly hasn't been going to plan for the Be Wiser Ducati rider with two DNF's in the last four races meaning he hasn't extended his lead as he would have hoped.
Just like 2016, his nearest rival is Leon Haslam (JG Speedfit Kawasaki) and there's only five podium points between the two at present. Like Byrne, he too is having to scrap hard for every single point and his win at Cadwell was his first since April whilst lap 13 in race two at Cadwell was unlucky for both of them as Byrne retired with what appeared to be a gear selection issue and Haslam crashed after out-braking himself at Park.
And with man of the moment Peter Hickman taking third and fourth on his Smiths Racing BMW, he's now right on the coat-tails of the pre-season favourites.
Young guns continue to shine:
Whilst Byrne and Haslam still occupy the top two positions in the Championship, what's been noticeable in 2017 has been the impact the 'young guns' have had. Luke Mossey (24) started the trend at the beginning of the year when he won races and led the Championship and Jake Dixon (21) then took up the baton with a double victory at Knockhill.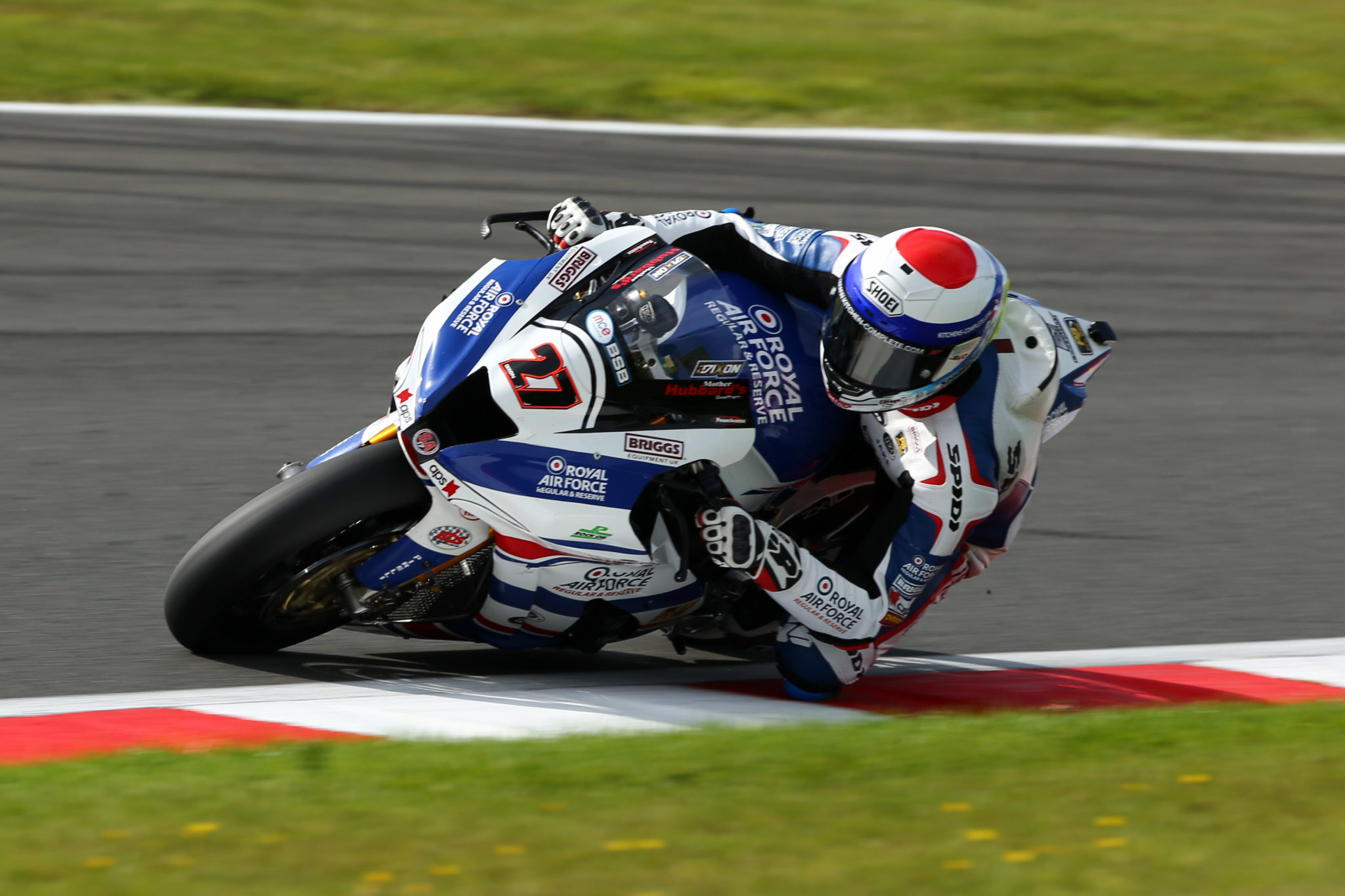 The RAF Regular & Reserve Kawasaki  rider has been a regular front runner ever since and both riders have a great chance of making the Showdown and subsequently challenging for the title.
And whilst he may not be in Showdown contention, former Superstock 1000 Champion Lee Jackson (22), and Hickman's team-mate at Smiths Racing, has come to the fore in recent rounds, culminating in two fastest laps, a new circuit lap record and his maiden BSB  podium at his local Cadwell circuit.
Level playing field continues to pay dividends:
Unlike its World Superbike counterpart, which continues to flounder with just four riders and two manufacturers contesting the podium places, the BSB rules continue to give everyone the opportunity to compete on a level playing field.
The recent rounds at Thruxton and Cadwell has seen independent teams RAF Regular & Reserve Kawasaki, Anvil Hire TAG Yamaha and Smiths Racing BMW claim their first ever BSB victories whilst Cadwell saw six different riders take the six podium places up for grabs. The official manufacturer teams, whether it's Kawasaki, Honda, Yamaha or Suzuki, have no real advantage over the privately run, independent teams and that can clearly be seen in the results.
Smiths and Hickman are higher in the table than the officially-supported Tyco BMW team with Anvil Hire and Josh Brookes having significantly outscored the more fancied McAMS Yamaha team. And whilst both teams certainly have considerable budgets, they've developed the bikes themselves in line with the rules with both on course to have one rider in the three-round Showdown.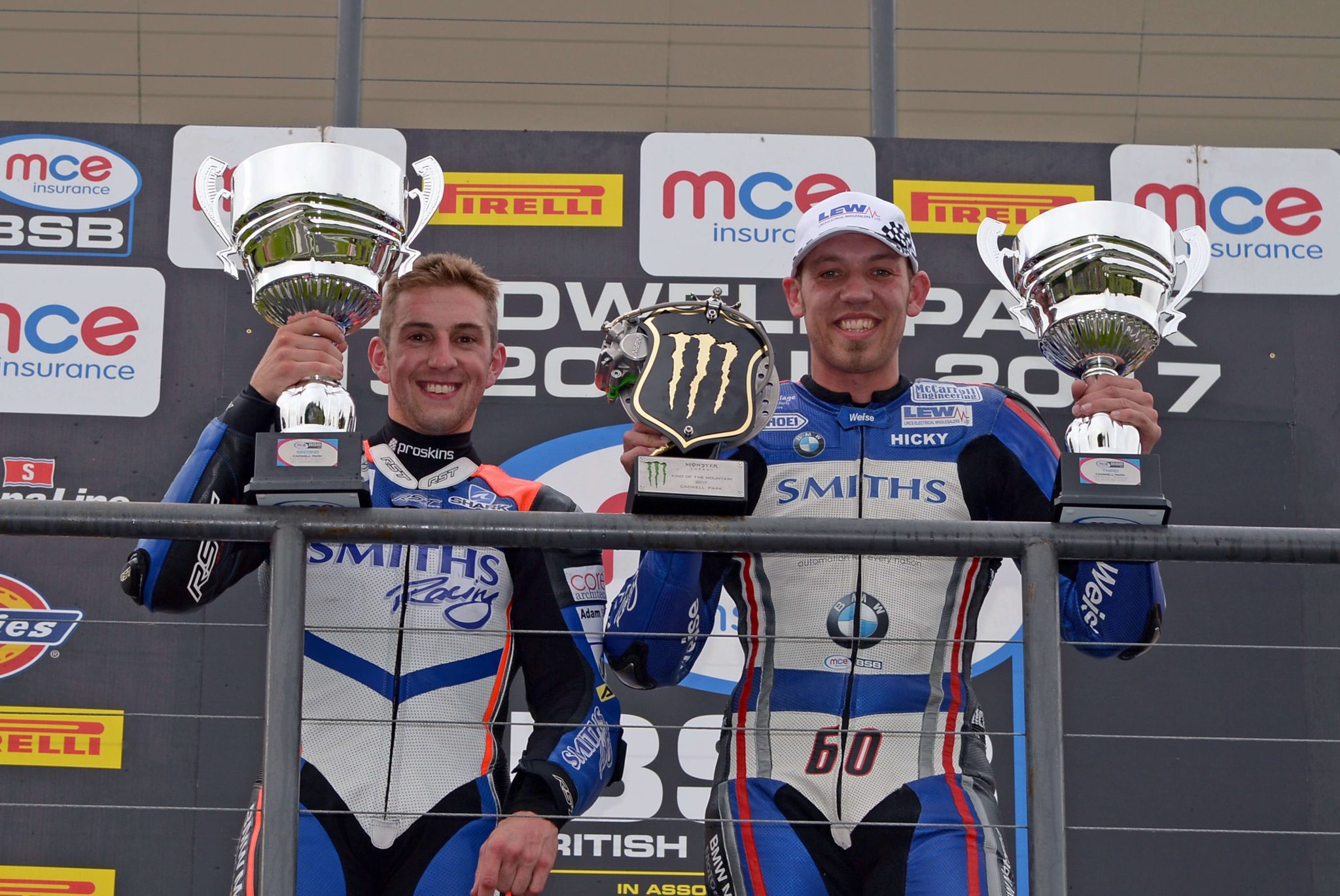 If you would like to find out more about the BSB then you'll find everything you need to know in our dedicated guide!
Having started watching motorcycle races all over the world form childhood, Phil Wain has been a freelance motorcycle journalist for 15 years and is features writer for a number of publications including BikeSport News and Classic Racer, having also been a regular contributor to MCN and MCN Sport. He is PR officer for a number of teams and riders at both the British Superbike Championship and International road races, including Smiths Triumph, Quattro Plant Kawasaki, John McGuinness, Ryan Farquhar and Keith Amor. He is also heavily involved with the Isle of Man TT Races, writing official press releases and race reports as well as providing ITV4 with statistical information.