Manufactured by Yamaha Motor Company Limited in Shizuoka Japan, Yamaha motorcycles are synonymous with racing success.  It has 39 world championship wins under its belt, including 6 in MotoGP and 9 in the 500cc two-stroke class, as well as 1 in World Superbike.
The brand enjoys a strong rivalry with other Japanese motorcycle manufacturers such as Honda.
A brief history
In 1955, Yamaha brought out its first product, which was a 125cc two-cycle, single cylinder motorcycle called the YA-1.  It achieved incredible racing success right from the outset, winning the 125cc class in the Mt Fuji Ascent as well as the All Japan Autobike Endurance Road Race in that year.
Yamaha was fiercely dedicated to the two-stroke engine and its racing endeavours, and achieved its first international victory at the Belgium GP in 1963 when it won the 250cc class.
Competitive success propelled Yamaha's brand image and sales, and by the end of the 1960s, it had established overseas subsidiaries in Thailand and Netherlands.
Another notable achievement by the producer in that period was the launch of its first four stroke motorcycle in 1968.  The Yamaha XS-1 was on par in terms of performance and displacement with iconic models such as the Triumph Bonneville and BSA Gold Star.
Up until the 1980s, Yamaha produced a relatively small range of versatile multiuse bikes.  However, to keep up with competitors, the changing preference of consumers and environmental regulation, it began to produce purpose specific models.  By the end of the decade, it grew into an innovative brand rather than one which followed the footsteps of its rivals.
In its attempt to tap into the lucrative cruiser market in the United States, Yamaha created the Star Motorcycles brand in 1995 and sold its cruiser models under this brand in that country.  However, in other markets, Star motorcycles are sold under the Yamaha brand.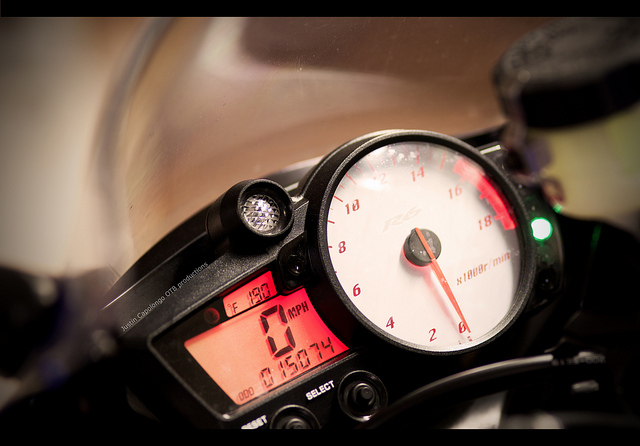 Popular models
Yamaha MT-09, 2013: a model for those who want a bit more power, the MT-09 features 850cc 12v three-cylinder engine, cast aluminium perimeter frame and double-sided swingarm.  Newer riders will also enjoy the low seat and lighter weight.
Price new: £6,799
Price used: £4,999
Licence type required:  A
Yamaha YZF-R125, 2014: A learner sports bike with 124cc 4v four-stroke liquid-cooled single engine and steel beam frame, the YZF-R125 is a worthy competitor to Honda's popular CBR125R.  Arguably an easier ride with more stylish looks, this Yamaha has won many fans around the globe.
Price new: £4,349
Price used: £3,300
Licence type required:  A1
Sponsorship
Yamaha engages in a number of sponsorship activities around the globe.  Its main focuses in terms of contribution to society include improving traffic safety, environmental conservation and developing future leaders.
In relation to sporting events, Yamaha is the sponsor of Motorcycling Australia's Australian Superbike Championship for 2015.
Reviews
The Yamaha MT-01 received a design award from The Motorcycle Design Association at the 2004 annual Motorcycle Design Awards.
The brand is particularly successful in India, and has received a long list of awards since 2009 such as "Scooter of the Year", "Two-wheeler Manufacturer of the Year" and "Motorcycle of the Year".