Middleweight naked roadster gets new Euro5 engine, stronger brakes and updated family styling
With no Milan show this year, all the big firms are spreading out their new machinery announcements.
So Yamaha's taking its time unveiling all the new variants in its excellent MT naked roadster family.
Last week we got the MT-09 – and this week it's the turn of the MT-07.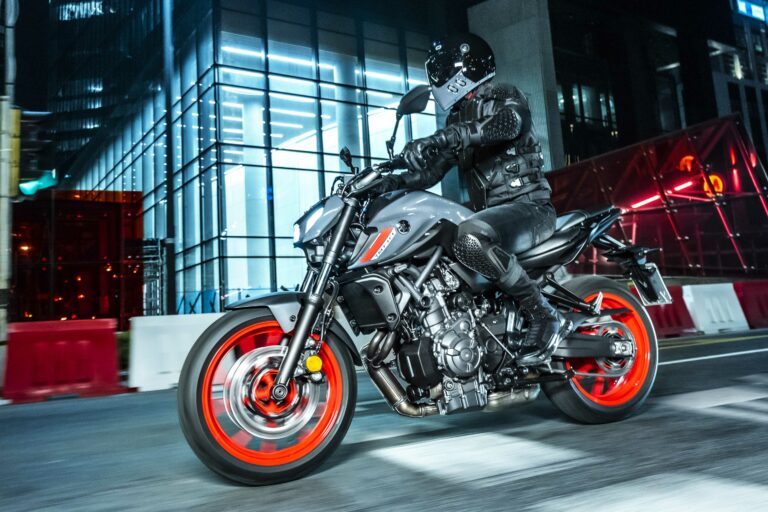 We're big fans of the MT-07 – it's one of the best options in the hotly-contested upper middleweight sector, with a great little parallel twin engine, sharp chassis and good looks. You think so too, clearly, since it's sold over 125,000 units since its launch in 2014.
And now, for 2021, Yamaha's given it a bit of makeover with some detail engine mods, bodywork restyling job, larger brake discs and a new LCD dash.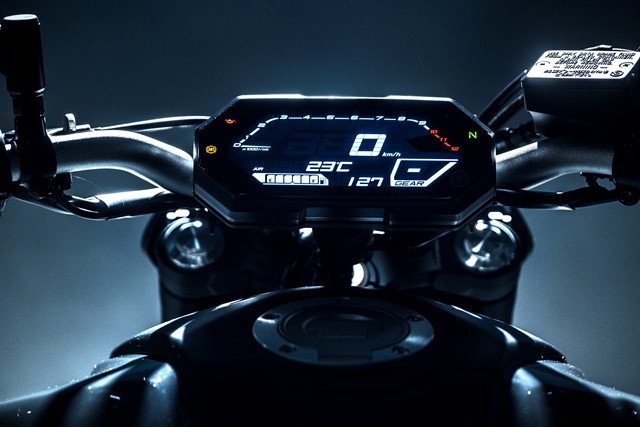 The engine mods are just there to make it compliant with Euro5 emissions regs, with revised injection settings and intake air duct, new exhaust and an updated ECU. On paper, power is down by a tiny smidgen – from a claimed 74.8PS to 73.4PS, and torque is down by a similarly-small 0.1kg/m, but it's nothing you'll ever notice on the road.
Power and torque are made at the same revs as before.
The bodywork incorporates new LED lighting plus an updated LCD dash with 'spot colour' highlight, and echoes the new style of the 2021 MT-09.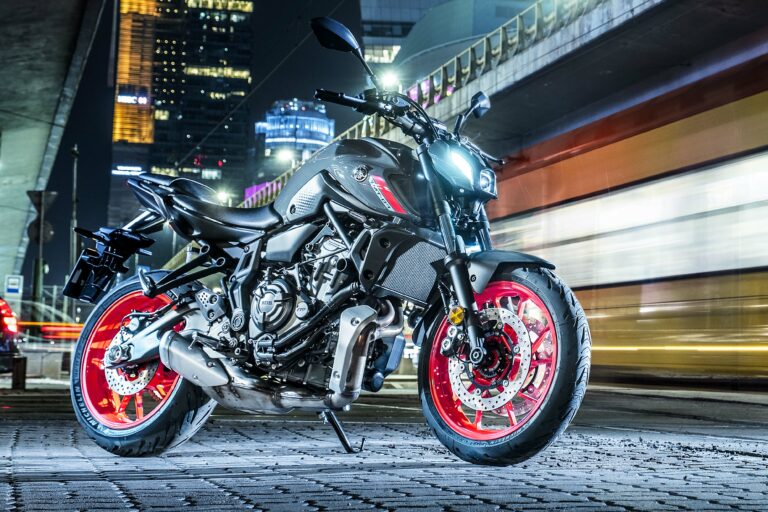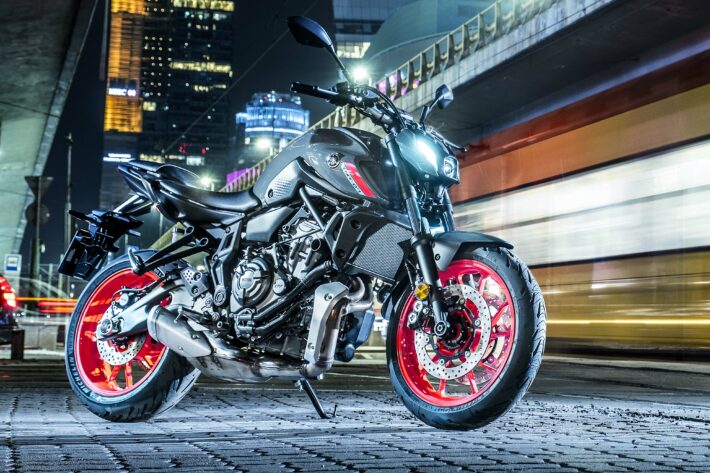 Chassis is pretty much as-you-were, but the brake discs are bigger – up to 298mm from 282mm, and the handlebars use a new tapered aluminium construction.
Finally, Yamaha's fitted new Michelin PR5 tyres for better year-round performance.
Not a massive change then – though to be fair, the MT-07 did have a full update in 2018, so this seems like more of a mid-life tweak with emissions regs and family resemblance in mind.
The new MT-07 will come in three colours: Storm Fluo, Icon Blue and Tech Black, and will be in dealers in March 2021. Price is TBC.
We're expecting more 2021 new bike news from Yamaha and all the other firms over the next few weeks. Stay tuned here for more, as we get it!