Yamaha YZF600 Thundercat Bike Overview
If you're in the market for a cheap sports-tourer then the Yamaha YZF600 Thundercat is definitely worth a look. It's a mid-nineties middleweight sportsbike, which did well when new, and is now a relaxed alternative to later, more track-focused 600s.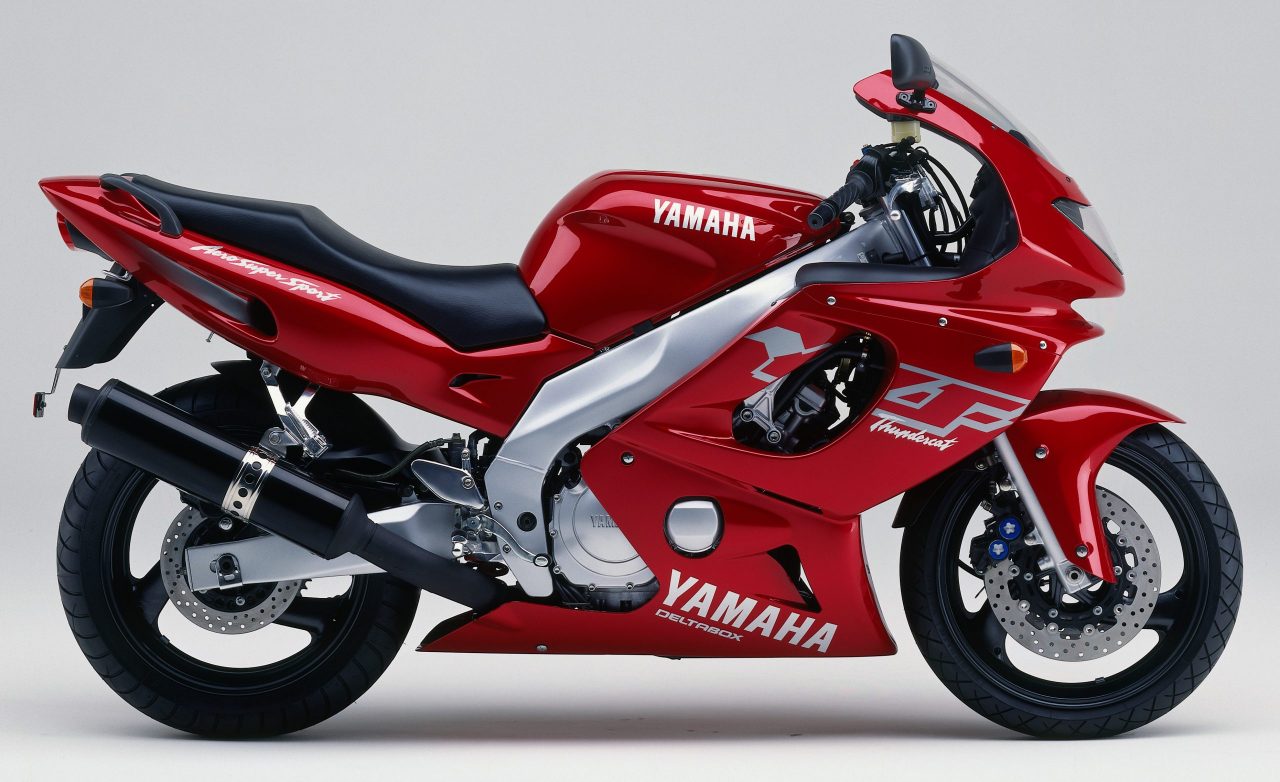 There's plenty of room on the touring side to ride two-up and it can carry enough soft luggage for a weekend adventure. The larger fairing gives you an extra level of protection, compared with a half-faired or naked machine, and the dual seat is plush and much comfier than more hardcore machines.
First released in 1996, and in production for eight years, Yamaha hit the nail on the head when creating the Thundercat. It offers a good balance between tourer and sportsbike – the engine is torquey and easy to ride, while the brakes were top of the class in 1996 – and still compare well to today's machinery. There's no ABS option though, which makes it less useful for novice riders.
You can get your hands on a pre-owned Thundercat easily these days, with the starting prices from well under £1,000. Look for crash damage and worn-out ancillaries like tyres, brakes and chain – rough running might be down to dirty carburettors.
Yamaha YZF600 Thundercat Bike Spec
Top speed

145mph

Engine

16v, inline-four

Weight

187kg

Average fuel consumption

40mpg

Capacity

599cc

Seat height

805mm
Yamaha YZF600 Thundercat Bike Insurance
Yamaha YZF600 Thundercat Bike Gallery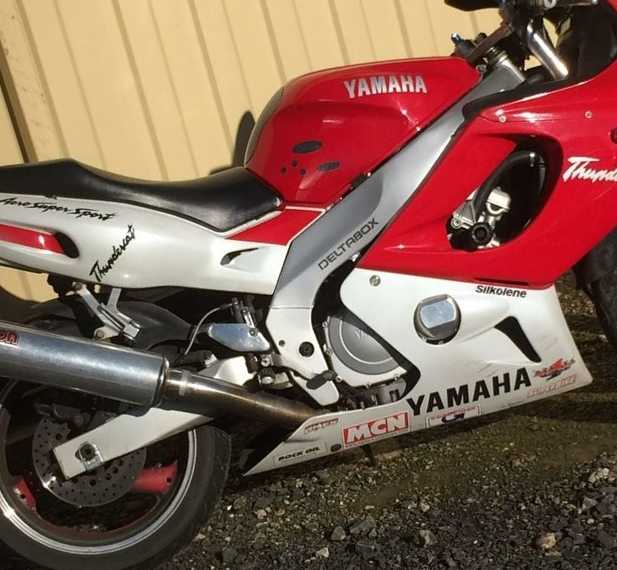 Owner Reviews
Pros
Power and uptake is great.
Read More
Comfort3 out of 5 stars
Not the best for pillion passengers.
Build Quality5 out of 5 stars
Never had an issue with her.
Brake5 out of 5 stars
Stops on a dime.
Ride Quality4 out of 5 stars
Corners like a dream.
Engine5 out of 5 stars
Fast and very powerful.
Running Cost4 out of 5 stars
£18 for a full tank =170-190 miles.
Pros
It's a good looking bike and holds the road well.
Cons
Fearing screws should be stainless steel as the ones fitted are very weak.
Read More
Comfort3 out of 5 stars
Unfortunately on a long ride
Build Quality5 out of 5 stars
Never broken down.
Brake5 out of 5 stars
Good breaking and the grip is down to the tyres
Ride Quality5 out of 5 stars
Light when riding but heavy when pushing
Engine4 out of 5 stars
It's quite good.
Running Cost3 out of 5 stars
Running costs are good but I need to get the cards set up.
Pros
Ive owned her for 8 years now and have never thought of selling her. I Love the way people always comment on how well she looks and sounds for being over 23 years old..
Cons
If only they'd made this frame and swing arm from aluminium like its layer counter part the R6.
Read More
Ride Quality4 out of 5 stars
Its 23 years old and still going strong… in its day it was one of the best money could buy… technology has well surpassed her now but still going strong… accelerates well, smooth ride for its age, quite heavy compared to modern 600's but still corners quite well..
Engine5 out of 5 stars
99BHP @11500 RPM in 1994… probably lost a few of those horses now. But still pulls like a train..
Running Cost5 out of 5 stars
£64 fully comp insurance… 140-180 miles to the tank…
Build Quality5 out of 5 stars
Its a Yamaha…! Excellent build quality at the time of production… surpassed by modern bikes obviously… but how many of these modern machines will still be going strong in 23 years time..?
Brake4 out of 5 stars
Brakes are twin vented discs on front with 4 pot caliper & single disc 2 pot caliper on the back. For a 23 year old they work well… upgraded the lines to colour coded HEL braided lines. Also upgraded the front calipers to Blue spot Calipers off an early R1..
Pros
Reliable and linear power curve, good as a first big bike.
Cons
Headlight is poor, uprated bulb fitted.
Read More
Ride Quality4 out of 5 stars
Nice to ride
Engine4 out of 5 stars
100bhp
Running Cost4 out of 5 stars
40mpg
Build Quality4 out of 5 stars
It's lasted 20 years
Brake5 out of 5 stars
Fitted braided hoses