"Indian motorcycles" is a popular American brand of motorbikes that came into being in 1901.  Made by America's first motorcycle manufacturer, the Hendee Manufacturing Company in Springfield Massachusetts, the Indian brand was highly successful and became an iconic bike until the company's bankruptcy in 1953.  Today, Indian motorcycles are produced by Polaris Industries.
Much has been written about the rivalry between the Indian brand and Harley Davidson.  However, Indian is uniquely positioned due to its rich heritage and legacy as the original American brand.  Indian is all about individuality.  It is a brand that appeals to high net worth individuals who love motorcycles or luxury goods.
A brief history
The Hendee Manufacturing Company introduced their first motorbike to the public in 1902, which was a model that looked a lot like an ordinary bike, but with chain drives and streamlined styling.
However, there was never any doubt that this company intended to make fast motorbikes.  In 1903, Indian's co-founder and chief engineer Oscar Hedstrom set the world motorcycle speed record of 56 mph.  Then in 1911, the Indian team took the first three places in the highly prestigious Isle of Man Tourist Trophy.
Demonstrating to the world its capacity for speed gave the Indian brand fantastic marketing, and by 1910s, the Hendee Manufacturing Company had become the largest maker of motorcycles in the world.  To align itself with a growing brand, the manufacturer changed its name to The Indian Motorcycle Company in 1928.
Unfortunately, it came into financial woes and had to cease operation in 1953.  Although many motorbike producers sought to tap into the Indian brand, it wasn't until the acquisition by Polaris Industries in 2011 that gave the brand a lease of new life.  Much to the delight of passionate enthusiasts, Polaris has been producing modern versions of classic Indian bikes since August 2013.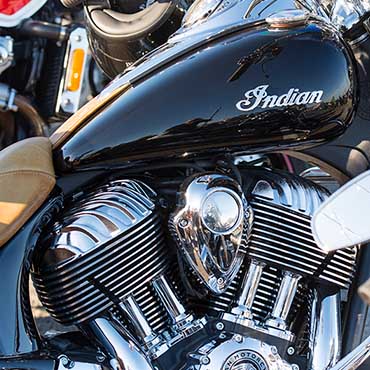 Popular models
Indian Scout, 2015:  An entry level cruiser with a 1,133cc four-stroke V-twin engine and a six-speed gearbox, the targeted segment for this bike includes inexperienced and female riders.
Price new: £10,399
Price used: £10,399 (Since this model was only recently released, the price of used vehicles is similar to a brand new purchase.)
Licence type required:  A
Indian Chief Vintage, 2014: A good looking cruiser featuring a newly developed Thunderstroke engine with V-twin 1,811cc motor (which is as big as the engine in a Honda Civic), the Indian Chief Vintage is admired for both its power and looks.
Price new: £20,200
Price used: £18,495
Licence type required: A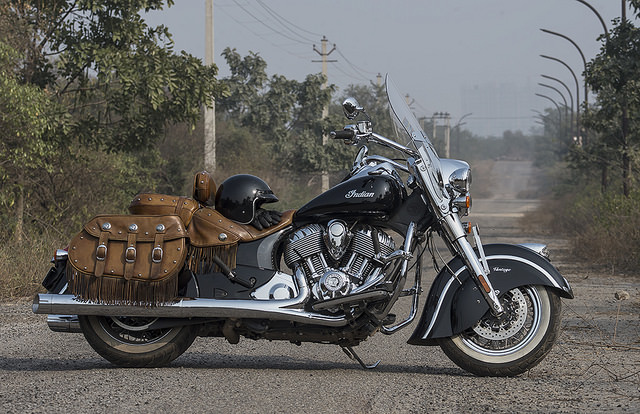 Sponsorships
Polaris Industries is devoted to supporting young talents as the group believes that they will be the driving force behind future developments in technology and products.  It is a major sponsor of the SAE design competitions.
Polaris also sponsors numerous sporting events across America.  It is the national sponsor of PRCA ProRodeo and supports the Justin Cowboy Crisis Fund as well as Gophers football.
The Polaris Foundation allocates grants to organisations that focus on areas such as youth safety, community development and environment and land access.
Reviews
The re-born Indian models launched by Polaris have received favourable industry reviews, including motorcycle website motorcycle.com.