Harley-Davidson Road Glide Special Bike Overview
A bike that never fails to surprise first-time Harley riders, the Road Glide's traditional American muscle tourer looks belie its modern handling and comfort.
The huge 114 cubic-inch (1868cc!) Milwaukee-Eight V-twin motor is a dream for easy riding — with so much torque on tap, the gearbox is rarely disturbed, the air-cooled lump pulling like the proverbial traction engine.
The Harley-Davidson Road Glide is a heavy bike but the weight is well distributed, so it's easy to manage. Handling is surprisingly good too, particularly on rougher roads where the soft suspension and weight flatten the bumps and make the bike feel nailed to the tarmac, right up to the footboards scraping, which is further over than you might imagine.
Built for touring, a comfortable 'feet-forward' riding position, sumptuous saddle and roomy high-quality panniers come as standard. The icing on the cake for long journeys, however, is the excellent sound system that can link to your phone for tunes on the go as well as offering an intuitive navigation system for those epic tours.
Starting price for a new Road Glide is £22,995 with top-spec bikes for sale for as much as £36,000. Look for a bike from the end of 2017 on if you can — the 2018 model year machines saw a major upturn in quality.
Find out more about the Harley-Davidson Road Glide now… 
Harley-Davidson Road Glide Special Bike Spec
Capacity

1450cc

Weight

359kg

Average fuel consumption

53mpg

Engine

Air cooled, v twin,
Harley-Davidson Road Glide Special Bike Insurance
Harley-Davidson Road Glide Special Bike Gallery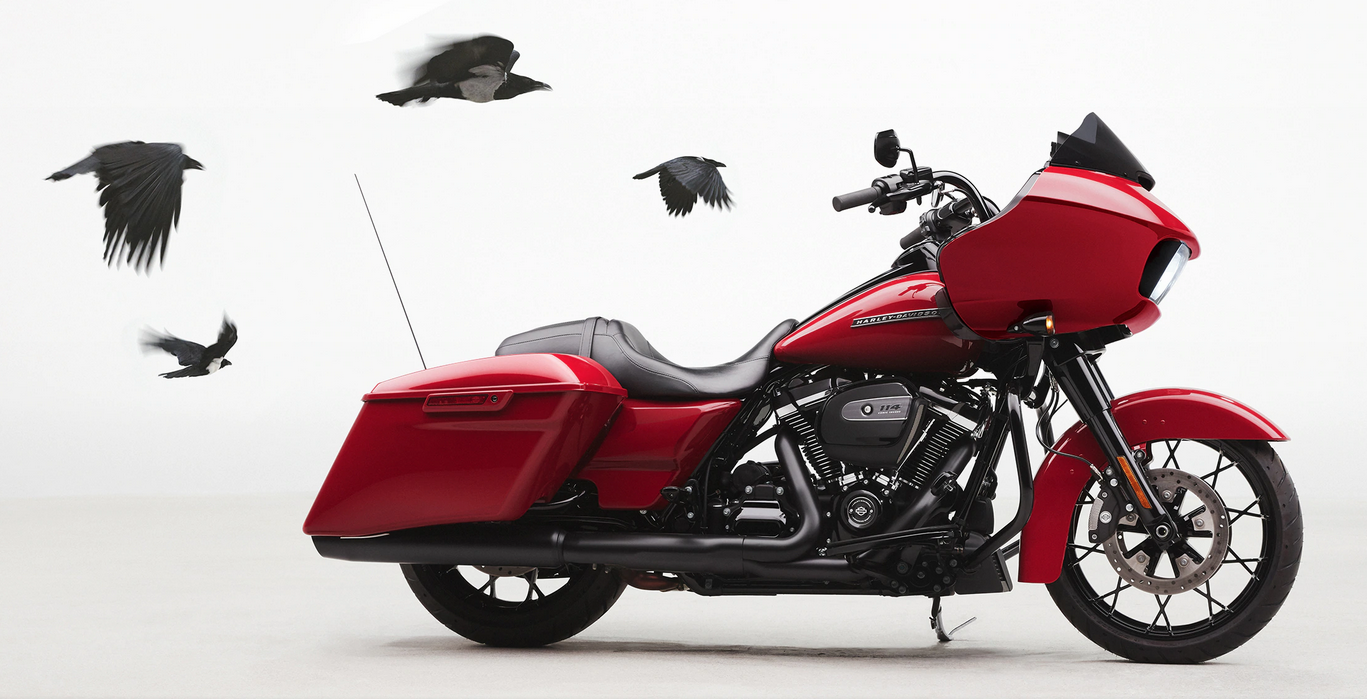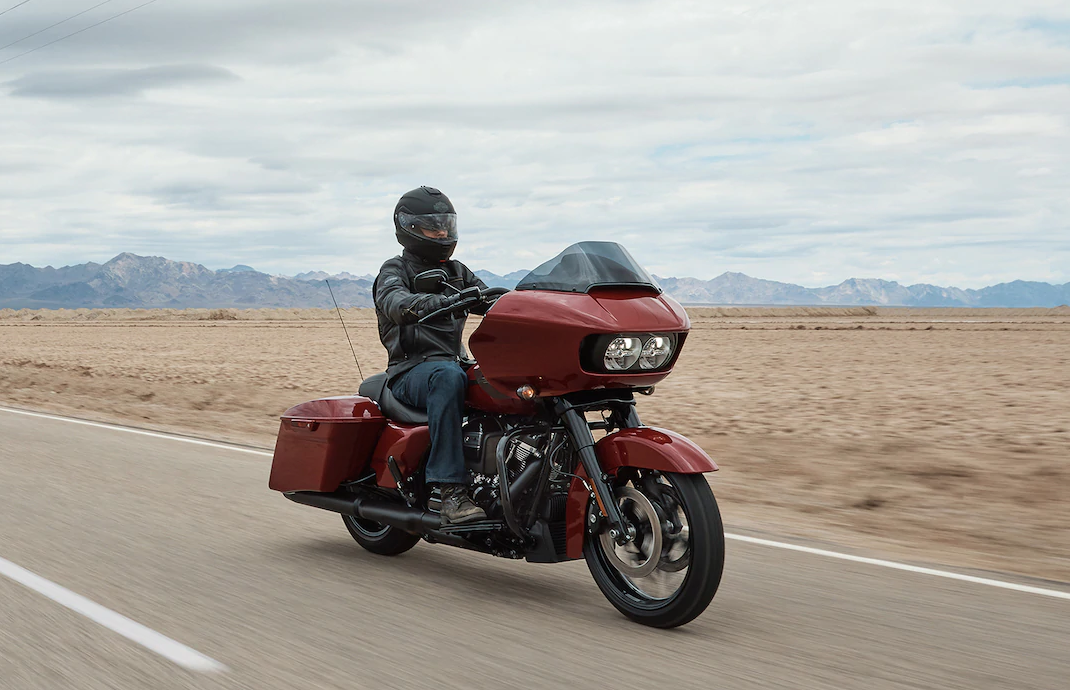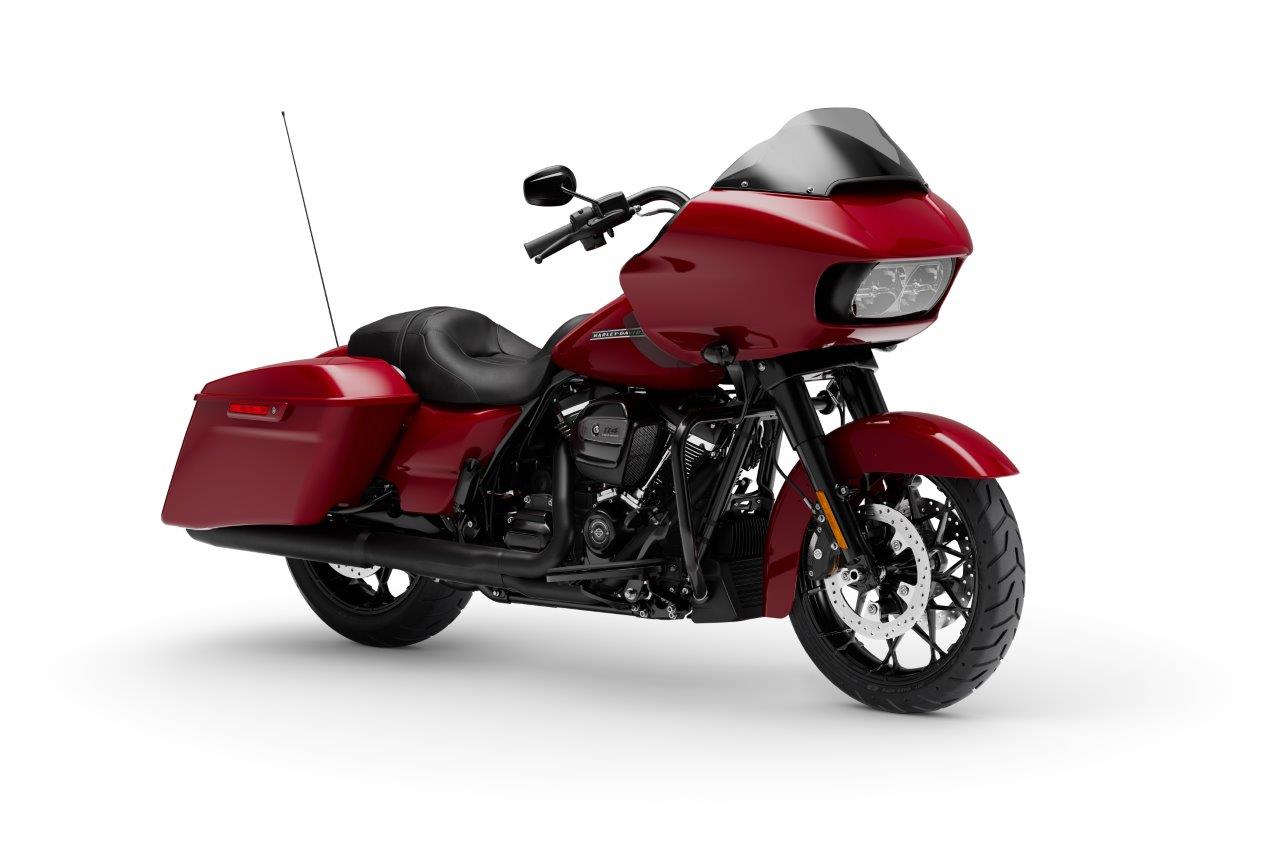 Owner Reviews
Pros
Best thing on the bike is how it handles in the wind. With a fixed faring it is wonderful. In really strong winds you notice them but it still handles great. All and all I would recommend this bike and have to lots of people. It runs well rides good and the engine size is nice.
Cons
the one thing that they could improve on is the way they have it tuned and really open up this engines performance and tune it properly.
Read More
Ride Quality4 out of 5 stars
The ride quality is good I can be better with aftermarket shocks or front springs, but for OEM it's good.
Engine4 out of 5 stars
The engine is a 103 high output. It has lots of power but the way it's tuned stock could be better. It ends to run hot.
Running Cost4 out of 5 stars
The major cost for the bike is how much it costs for services from the dealership. That can be 300-500 at a time.
Build Quality4 out of 5 stars
I had issues with the horn not working at my first 3 services. So they had to be replaced under warranty. The radio had to replaced to the fading on the bezel that surrounds the radio. The stock front tyre lasted 21000 miles the rear wouldn't have lasted as long but I got a puncture in it so had to have it replaced.
Brake4 out of 5 stars
The brakes are really good, they are linked and have ABS. And they work really well the stock brake pads go in about 9000 miles but it depends on how you ride as well.