Harley-Davidson V-ROD Bike Overview
The V-ROD was the first bike in Harley-Davidson's 'ROD' family and brought with it a number of high-tech changes such as water cooling, excess power, and quality of braking which had been completely unheard of for Harley-Davidson bikes.
Although many traditional Harley-Davidson fans didn't appreciate the updates, this bike brings the chance to buy into the Harley-Davidson brand without having to compromise on performance, technology or looks.
Modern tyres and suspension have improved the overall handling of the V-ROD in comparison to other bikes although riders report that it struggles a little when taking tight corners.
It is clear that the V-ROD with its liquid cooled, injected V-twin engine is made for power and the open road and with comfort taking high priority, this bike is perfect for those who want to enjoy the occasional longer journey.
Fuel economy isn't great, but providing you aren't going to be racking up the mileage then you should have minimal issues here.
It could be safe to assume that the V-ROD is a bike for a new class of Harley-Davidson riders; ones who want the surety of buying a bike which is well made and reliable, with the classic good looks of a Harley-Davidson bike and the name to go with it, but one which can hold its own against main competitors.
Price-wise, this bike is fairly comparable with other bikes of a similar spec and the good thing about buying a Harley-Davidson is that you know the bike will hold its value if you have it regularly serviced so you don't need to worry too much about depreciation of your investment either.
Harley-Davidson V-ROD Bike Insurance
Harley-Davidson V-ROD Bike Gallery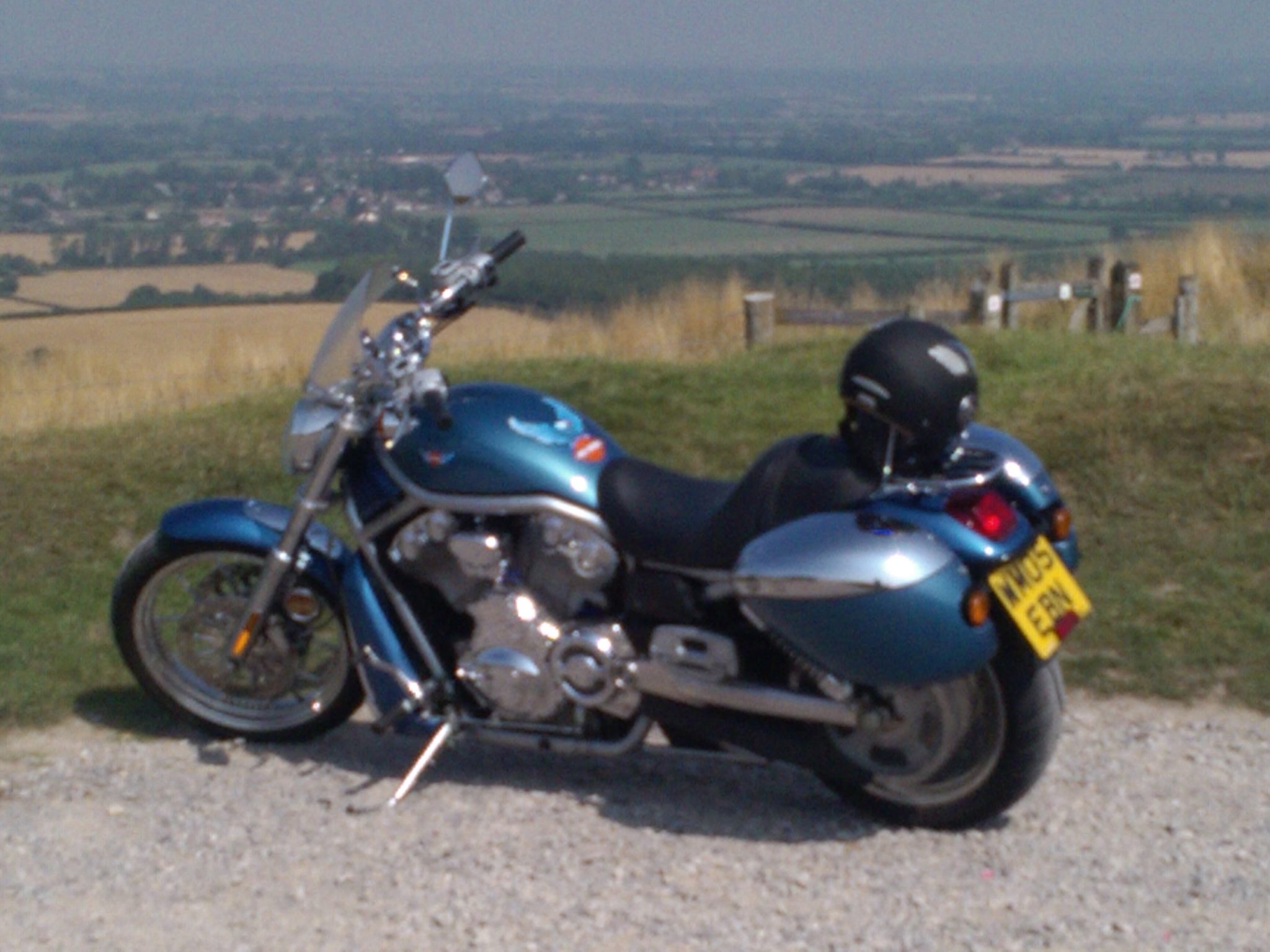 Owner Reviews
Pros
It is a great mix between performance, technology and good looks
Read More
Ride Quality3 out of 5 stars
Long rake makes tight corners a bit of a challenge
Engine5 out of 5 stars
Very fast for such a big bike
Running Cost2 out of 5 stars
Louder
Build Quality4 out of 5 stars
No problems
Brake5 out of 5 stars
ABS
Pros
Its looks, its performance and its feel on the road. The Rod is a pleasure to ride and its performance exceeds many other bikes in its class. Good for the boys toy, not for the serious biker.
Read More
Ride Quality3 out of 5 stars
Smooth ride but does not like corners
Engine4 out of 5 stars
Too fast for us old fellas
Running Cost3 out of 5 stars
Fuel economy
Build Quality5 out of 5 stars
Built well, never broken down in 17 years – nearly 20k.
Brake5 out of 5 stars
Hydraulic brakes – excellent