Indian Roadmaster Bike Overview
Fully kitted out with a 1811cc V-twin, air-cooled engine (the same as the Chief and Chieftain), you can sit comfortably for hours on top of the Roadmaster. Although it being a pretty heavy bike, 421kg wet weight, the low seat height allows for easy maneuverability at low speeds and you can reach a top speed of approximately 110mph.
Matched closely with Harley's Electra Glide, there's plenty of added extras with the Roadmaster including a fantastic windscreen that's fully adjustable, brilliant sound system that's audible up to 70mph and heated grips and seat, keyless ignition and lots more to make for the perfect ride.
Start pricing for the Indian Roadmaster is around £21,000.
Take a closer look at the Indian Roadmaster… 
Indian Roadmaster Bike Spec
Top speed

110mph

Capacity

1811cc

Weight

421kg

Average fuel consumption

45mpg

Seat height

673mm

Engine

Air-cooled, V-twin, six-speed transmission
Indian Roadmaster Bike Insurance
Indian Roadmaster Bike Gallery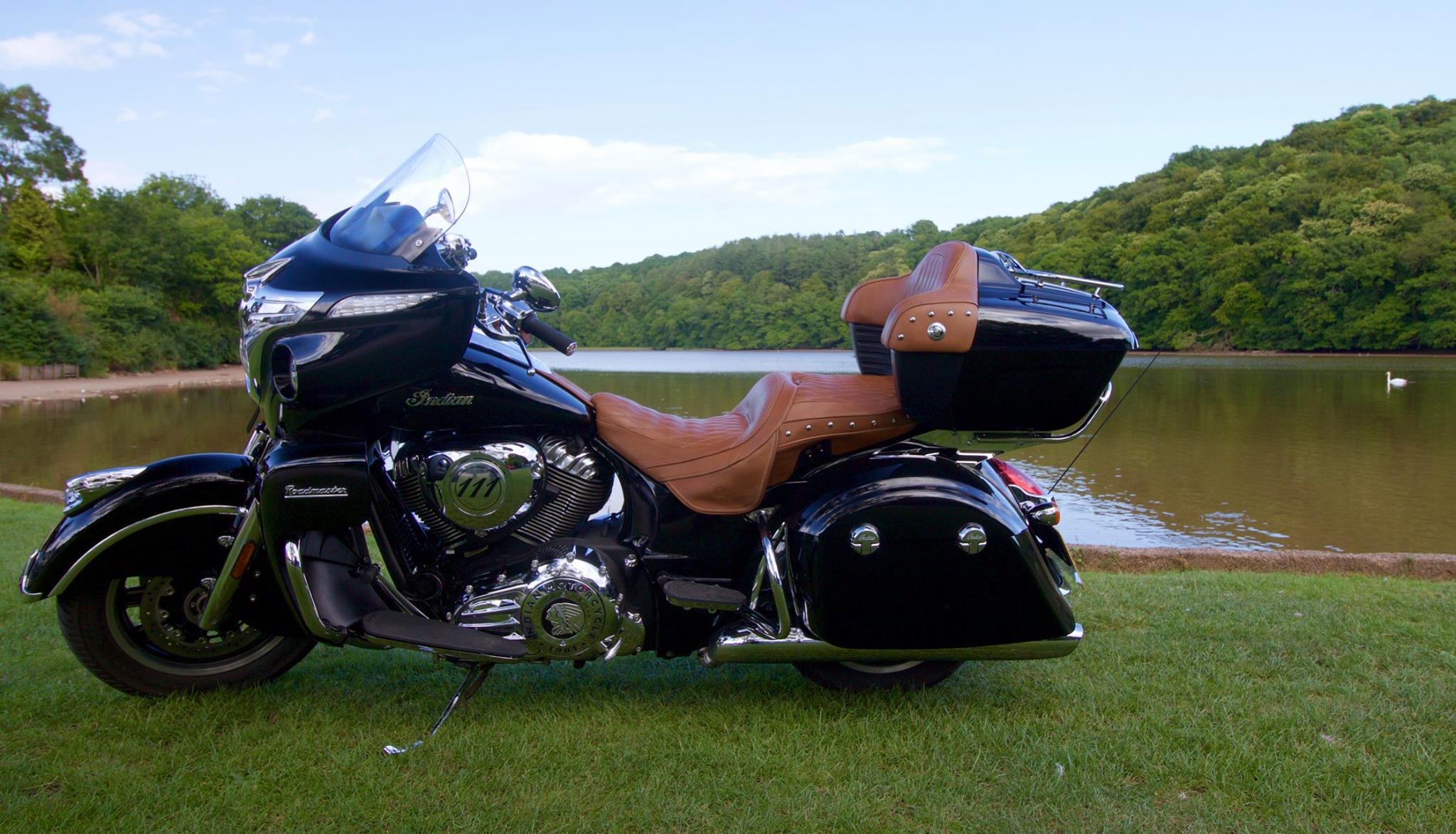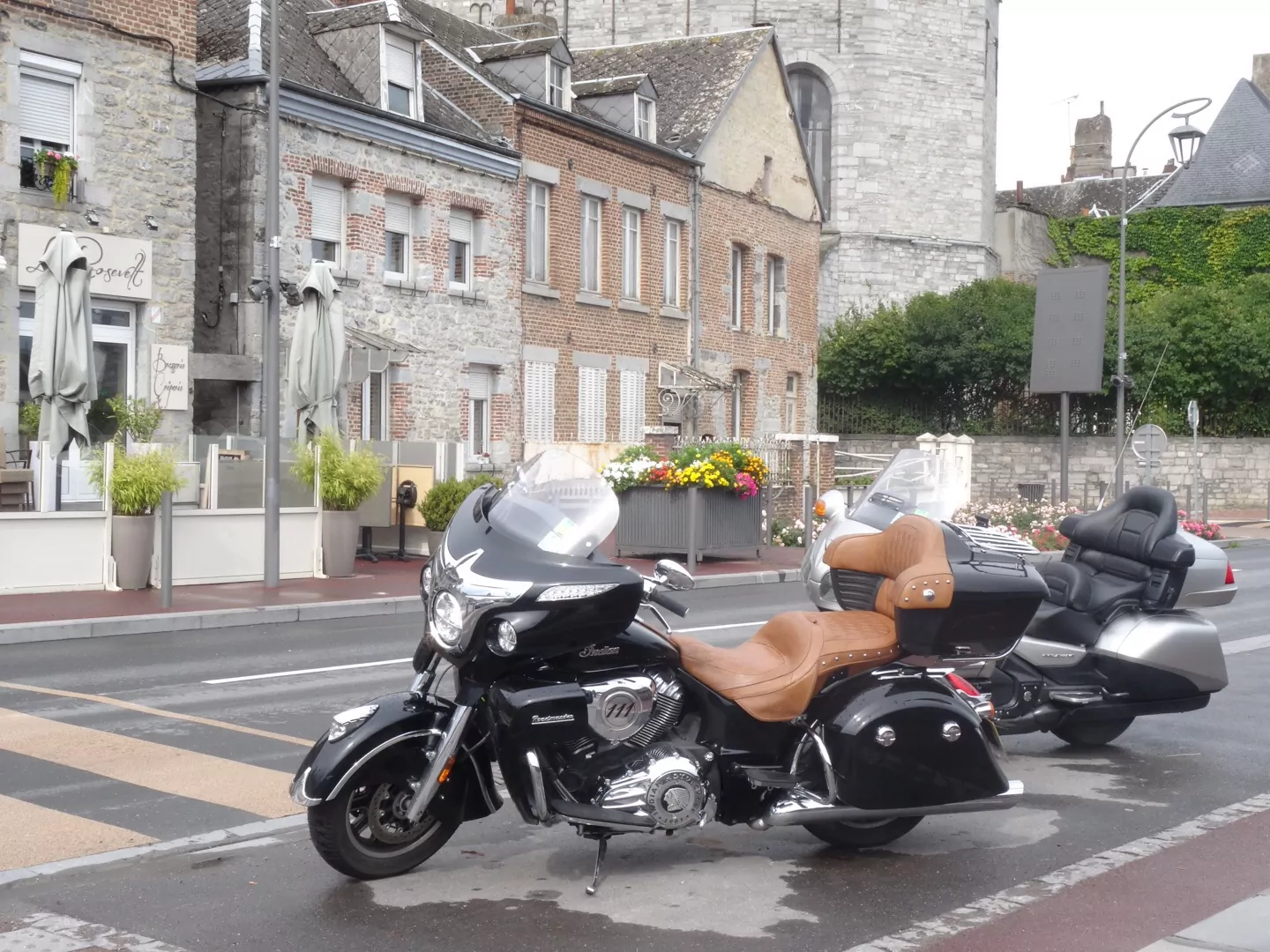 Owner Reviews
Pros
Comfort, well balanced, quality
Read More
Comfort5 out of 5 stars
Beautiful bike to ride
Build Quality5 out of 5 stars
Exceptional
Brake5 out of 5 stars
Brakes serve the bike well
Ride Quality5 out of 5 stars
Smooth ride, powerful
Engine5 out of 5 stars
Outstanding
Running Cost5 out of 5 stars
Very economical for its size 3 different ride modes.
Pros
Wanted a top touring bike, so wife and myself could enjoy riding together. The Indian Roadmaster gave us far more than just a comfortable ride. Wife fell in love with it as soon as she found the heated seat.
Cons
Paintwork could be improved, chrome work also could be better quality. Both these issues already improved on later models.
Read More
Ride Quality5 out of 5 stars
For a heavy bike, it's a very smooth ride, don't notice the weight when touring, need to think about very slow speed turning and stopping at junctions, especially on gritty or wet surfaces. Takes corners well, probably far better than I feel comfortable taking them.
Engine5 out of 5 stars
Far more powerful than I am ever likely to use, very smooth through the gears, even in 6th gear when cruising still plenty of power available if required. Cat got a bit hot with standard pipes, not been a problem since upgraded to stage 1 pipes.
Running Cost4 out of 5 stars
Service intervals at every 5000 miles a bit low when averaging 7500 a year. Averaging 45 miles to the gallon which I think is reasonable for an 1800cc engine. Insurance reasonable with 5 years plus no claims. Difficult to compare to previous bikes as Roadmaster top end of market and purchased for touring which it does extremely well.
Build Quality4 out of 5 stars
Solid build, never let me down, nearly 15k from new. One puncture but still able to ride her home after temporary plug repair. Had a couple of paint issues with front and rear fenders and chrome on front engine bars, all replaced under warranty by dealer with no issues. Shorting issue with wiring in seat, after severe wet weather riding, still got home with no problems, dealer sorted short issue under warranty, no further problems.
Brake4 out of 5 stars
No problem stopping, tend to use engine braking and thinking ahead to avoid the need for heavy braking. Brakes more than adequate, tyres give good grip.