This time last year Michael Dunlop left Pirelli to switch back to Dunlop tyres but the Northern Irishman has usurped that this time around by sensationally ditching his Milwaukee Yamaha team to return to BMW half way through practice week at the Isle of Man TT.
Unsurprising split:
After moving camp over the winter months, much was expected of the new Yamaha R1 and Dunlop was seen – rightly so, given his eight TT wins in the last two years – as the man to deliver the goods.
But, for whatever reason, the partnership just hasn't gelled and after his showing at the North West 200, it's perhaps surprising the split didn't happen sooner.
From bad to worse:
Rumours were circulating around the TT paddock on Wednesday that a split was on the cards and some expected him to appear for practice BMW-mounted that night.
He didn't but the session proved problematical with his best lap being a relatively lowly 124.519 compared to the pace setting 128.641 by Bruce Anstey and things went from bad to worse when the Superstock version of the R1 expired at Greeba Castle, just 4 miles into the lap.
Time is running out:
That was the proverbial straw that broke the camel's back and after a late night meeting, the announcement was made on Thursday morning. But, despite his credentials, there are only two days to go before the opening Superbike race and the 26-year old isn't giving himself much time to get back on the pace.
It also raises the question about the validity and worth of contracts given the fanfare that occurred when Dunlop and team boss Shaun Muir travelled to Germany earlier this year to sign the deal between themselves and Yamaha Europe.
However, when a partnership clearly isn't working, from both sides of the garage, it's in both parties interest to bring things to a halt sooner rather than later.
No one will come out of the split with any glory:
Yamaha's flagship bike hasn't performed on the roads – yet – like people it expected to do but it's clear there's nothing wrong with it given Josh Brookes' recent obliteration of the lap record at the recent Snetterton BSB test.
It also means that Dunlop has ridden for Honda, BMW and Yamaha in the last three years and left them all albeit for reasons we may never really get to the bottom of.
It may be that Dunlop's style may not have suited the R1 but having won in the past on 1000cc bikes manufactured by Honda, BMW and Kawasaki, that hasn't been a barrier in the past.
Problems occurred at the North West 200 with oil getting into the airbox, something experienced by Dean Harrison, the official Yamaha rider on the roads, and when a rider's encountering problems like that, it's understandable that their confidence in the bike is affected.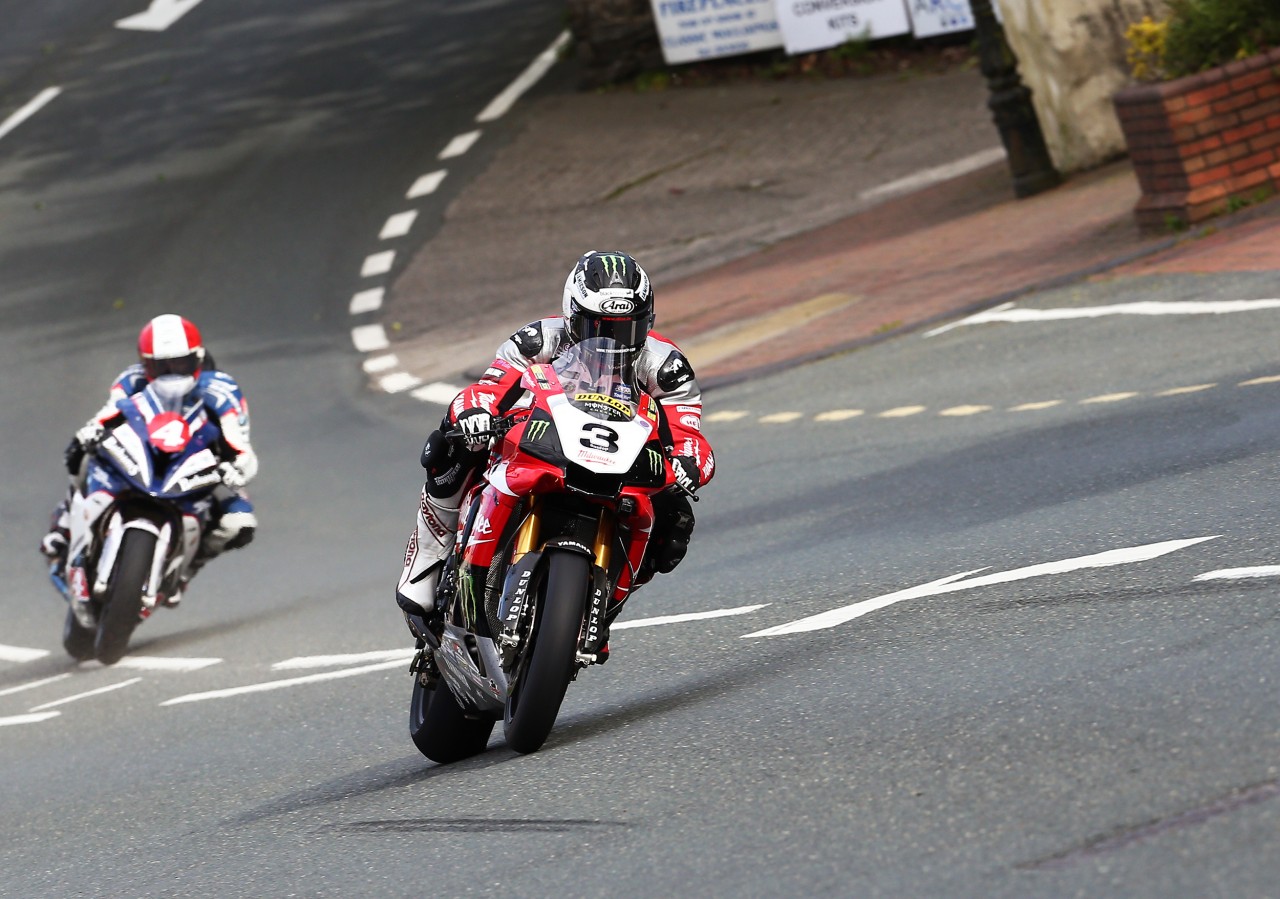 Dunlop will not be happy with second or third:
Dunlop is an out and out winner and the only thing he's interested in doing at this year's TT is doing exactly that. He's not here to get seconds or thirds and whilst he obviously felt he needed to give the bike a chance hence continuing after the NW200, two nights of practice were all he needed to tell him otherwise. His thought process would have been telling him 'the sooner I can get on a bike I know can win on, the better'.
If weather conditions earlier in the week had been good, perhaps the situation we have now wouldn't have occurred. But it has and all eyes will be upon him now until race day. He'll be expected to win now. And that's what he'll be expecting too.
A BMW almost identical to his last glory:
He's been the man to beat in recent years and will be hoping a return to the bike – and team – he rode for twelve months ago will see an instant return to the top of the leader-board. His crew chief Steve Hicken is en route to the island today with Dunlop said to have a BMW S1000RR almost identical to the one that he took to Superbike and Senior race glory last year.
One thing's for sure, life's never dull when Michael Dunlop's around!
So, do you think Dunlop made the right decision to ditch Yamaha and return to BMW?
Who are your bets on for this years' TT?
Having started watching motorcycle races all over the world form childhood, Phil Wain has been a freelance motorcycle journalist for 15 years and is features writer for a number of publications including BikeSport News and Classic Racer, having also been a regular contributor to MCN and MCN Sport. He is PR officer for a number of teams and riders at both the British Superbike Championship and International road races, including Smiths Triumph, Quattro Plant Kawasaki, John McGuinness, Ryan Farquhar and Keith Amor. He is also heavily involved with the Isle of Man TT Races, writing official press releases and race reports as well as providing ITV4 with statistical information.