The curtain came down recently on the fifth Classic TT and it's fair to say it was another resounding success. Great racing, full grids, lap records, star names and off-track entertainment in abundance, it all made for a packed four days on the Isle of Man once more.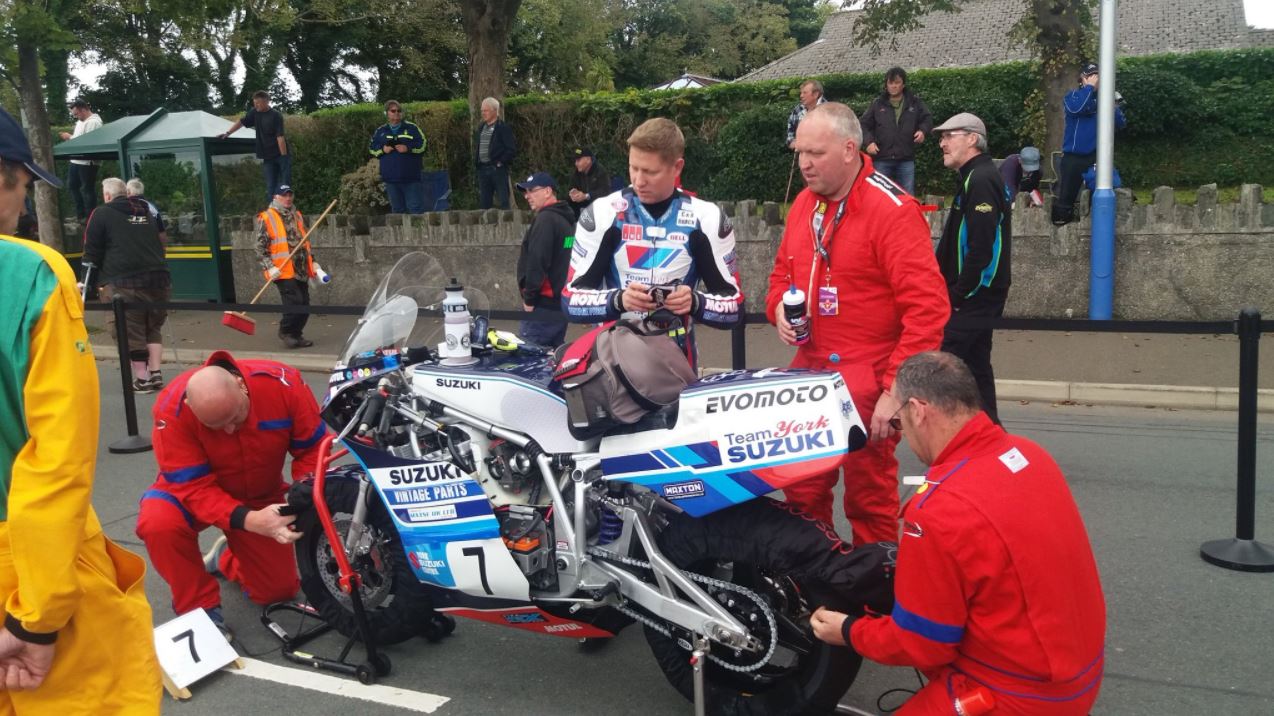 Brookes makes his mark:
There were four races on the schedule again and they yielded four different winners, not all of them the race favourites either. Josh Brookes got the ball rolling with victory in the Senior race and whilst he was expected to win on the Winfield Paton, he didn't see the bike until the first night of practice so still had a lot to do.
The Australian is the consummate professional though and, fully embracing the spirit of the festival off the track, he gave it his all on it and duly took his first Mountain Course victory. He was made to work hard though by Jamie Coward who put in a stellar performance on Ted Woof's Norton. The Yorkshire rider put in two laps in excess of 110mph to become the fastest ever rider on a British single cylinder machine.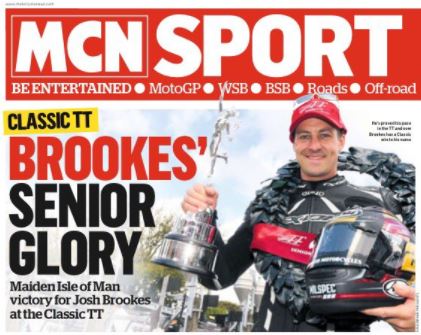 Anstey continues to set records:
He may be 48 years of age but Bruce Anstey continues to astound and the Padgetts rider was in mercurial form all week on his two-stroke machines. Having set a new lap record twelve months ago, he created more history in the Lightweight class when he lapped at 120.475mph to become the first rider in history to lap the 37.73-mile Mountain Course in excess of 120mph on a 250cc machine.
He was back out in the Superbike race on Tuesday and although he couldn't claim his second win, finishing second to Dean Harrison, he did have the consolation of setting a new lap record of 127.496mph on the YZR500 Yamaha to reaffirm his status as the fastest two-stroke rider ever around the Mountain Course.
Harrison and Rutter victorious again:
With the Superbike race predicted by many to be an Anstey v Michael Dunlop affair, Harrison had other ideas and dominated proceedings, leading from start to finish and lapping himself in excess of 127mph. It's been a stunning season for the Silicone Engineering rider and he's delivered on all counts, stepping up to a new level wherever he's rode.
Meanwhile, just like Anstey continues to excel, so too does Michael Rutter and having crashed at Ballacraine in the Senior race, due to a front wheel puncture, he bounced back – literally – to take the honours in the Junior race, the second time in three years he's won the race.
Crowds flock to the island:
The success of the Classic TT is ultimately measured by attendance figures and there were certainly plenty of people on the island once more. The Festival of Motorcycling at Jurby on Sunday was packed to the rafters as many of the riders took to the airfield circuit on a variety of exotic machinery which included the iconic V1000 Britten, an ex-Sete Gibernau MotoGP Ducati, and a two of John McGuinness' former machines.
The paddock was busy each day and there can be no doubt the overhauling of the event was the correct move. The grids are full, as more and more riders and teams look to contest the event, the racing close and the value for money unparalleled.
Busy schedule:
If one criticism can be levelled at the Classic TT, it's the sheer volume of activities that take place – there's almost too much going on, both on and off the track. Both Saturday's and Tuesday's action saw the roads closed for almost ten hours with a combination of racing, parades and practice laps resulting in a long day for everyone not least the marshals who didn't have the option of leaving their post.
Whilst the value for money for visitors is top class, it's hard to see everything that's going on as it's literally non-stop and there's no time for a breather. With essentially only three days to cram everything in, that's almost inevitable but maybe it's something that needs to be looked at in future years so everyone gets a chance to relax and fully appreciate what's in front of them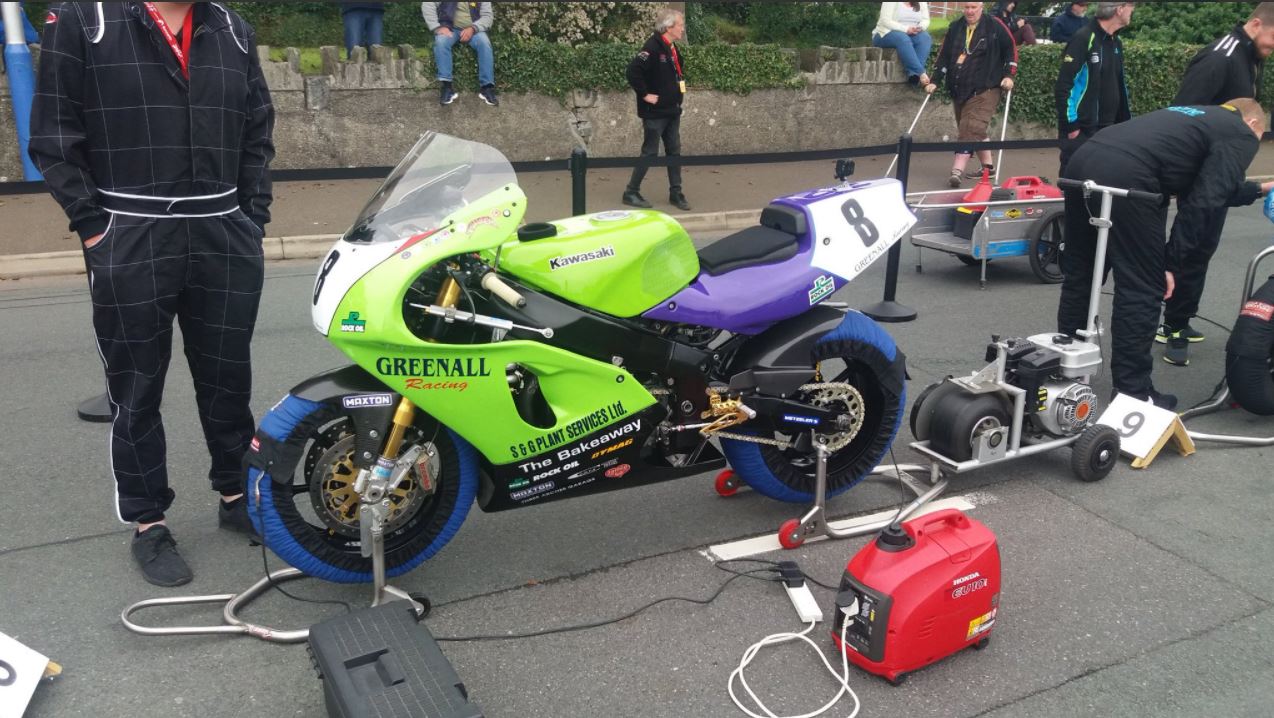 If you would like to find out more about the Classic TT then you'll find everything you need to know in our dedicated guide!
Having started watching motorcycle races all over the world form childhood, Phil Wain has been a freelance motorcycle journalist for 15 years and is features writer for a number of publications including BikeSport News and Classic Racer, having also been a regular contributor to MCN and MCN Sport. He is PR officer for a number of teams and riders at both the British Superbike Championship and International road races, including Smiths Triumph, Quattro Plant Kawasaki, John McGuinness, Ryan Farquhar and Keith Amor. He is also heavily involved with the Isle of Man TT Races, writing official press releases and race reports as well as providing ITV4 with statistical information.