We recently looked at the current situation in the 2016 World Superbike Championship and whilst the racing there has become somewhat predictable this season, the same certainly can't be said for the British equivalent.
Only four rounds have taken place so far but in those eight races, we've already seen five different winners and ten riders stand on the podium and the most recent round at Knockhill served up more than its fair share of drama as up to six riders battled for the race wins. And it doesn't matter if it's dry or wet, the action is red hot, a situation the WSB bosses would kill for.
Tough competition:
Admittedly, the short Knockhill circuit does lend itself to close racing due to its sub-50 second laps but when you see the top 20 riders in qualifying separated by less than a second, it's clear just how competitive the depth of field is. Stuart Easton is one rider who's currently finding it difficult to break into the top 15 on a regular basis but as he rightly pointed out at the weekend, nearly every rider in the field has won races or Championships of some kind in the UK.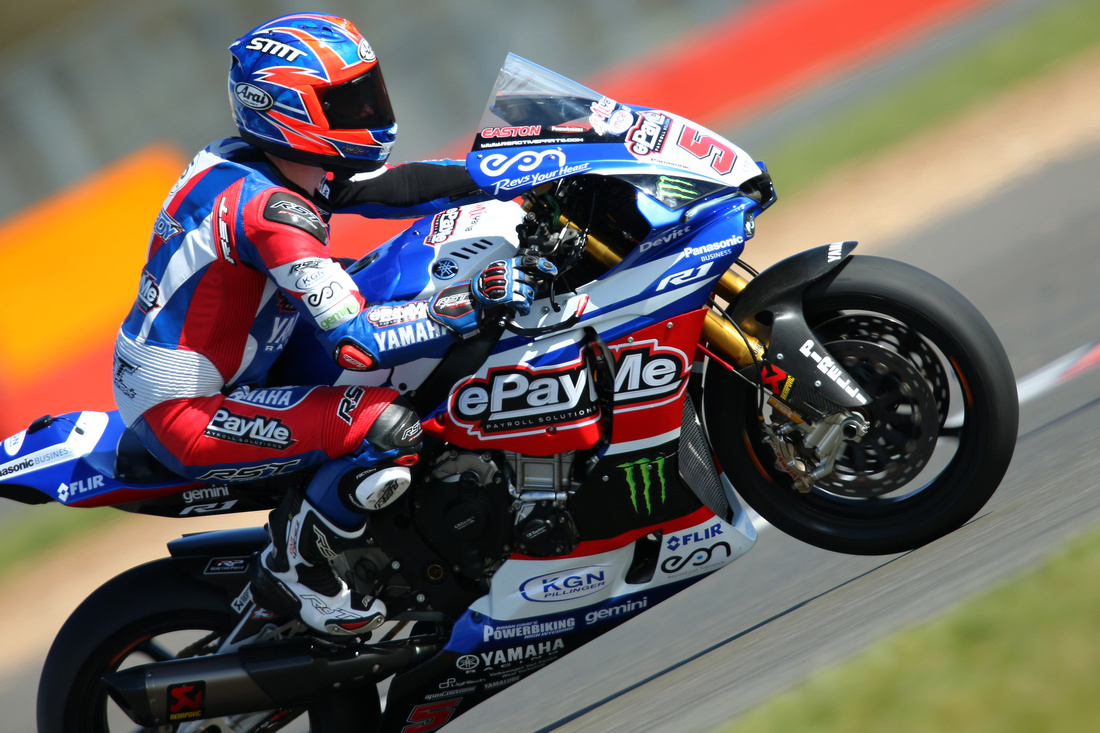 That's the kind of competition that BSB has attracted this season and consistency is ultimately going to be rewarded this season. Some riders may be able to be contesting the race wins at some circuits but they could equally find themselves struggling to get in the top 15. Tommy Bridewell is someone that proves that point. He was on the podium at round three held at Brands Hatch but at Knockhill, he found himself struggling to qualify inside the top twenty!
Haslam vs Byrne:
However, despite only being a third of the way through the season, it does look like we could be set for a season long battle between Leon Haslam and Shane 'Shakey' Byrne. The duo are currently lying in first and second place in the Championship having taken five wins and nine podiums between them.
Knockhill saw Haslam take his third win of the season in the opening dry race before Byrne bounced back from a first race crash to win the second. The Be Wiser Ducati rider went toe to toe with Haslam and his JG Speedfit Kawasaki in the terrible, wet conditions but the four-time champion ultimately came out on top as a sort out in the last few laps saw Haslam slip back to sixth.
It was 2008 since Haslam last contested the British Superbike Championship and the way he's seamlessly got back into the cut and thrust of the UK circuits is to be applauded. The World Superbike Championship circuits are very different to those on our shores yet he's been totally unfazed. And whilst there was considerable pre-season pressure on him to perform, he's delivered in spades already.
Hard work for Byrne:
Byrne is still getting used to the Ducati Panigale and it's clear one of their biggest issues is getting the bike off the line. The Londoner qualified on pole in Scotland but completed the first lap in tenth and that, arguably, played a part in his downfall, as he strived to fight his way through the pack. He also stated that it's difficult to get to a stage where the setting of the bike works. Once they've found it on a weekend, they're at the front but getting there is taking the team that little bit longer than their rivals and is requiring a lot of hard work during the free practice sessions to ensure they're in a good state come qualifying.
The best  championship in the world?
As it stands at the moment, the chasing pack is getting bigger and bigger, further strengthening BSB's tag as the best domestic championship in the world – and, arguably, more competitive than its WSB counterpart.
In Scotland, it was Dan Linfoot who stood out with the Honda Racing rider taking second in the dry and third in the wet. He's still searching for his maiden BSB win but if he continues to perform like he did in Scotland, that won't be too long in coming. Team-mate Jason O'Halloran currently occupies one of the top six Showdown spots, along with Richard Cooper, Christian Iddon and James Ellison, but the likes of Michael Laverty, Peter Hickman, Luke Mossey, Bridewell and John Hopkins are all queuing up to bump them out.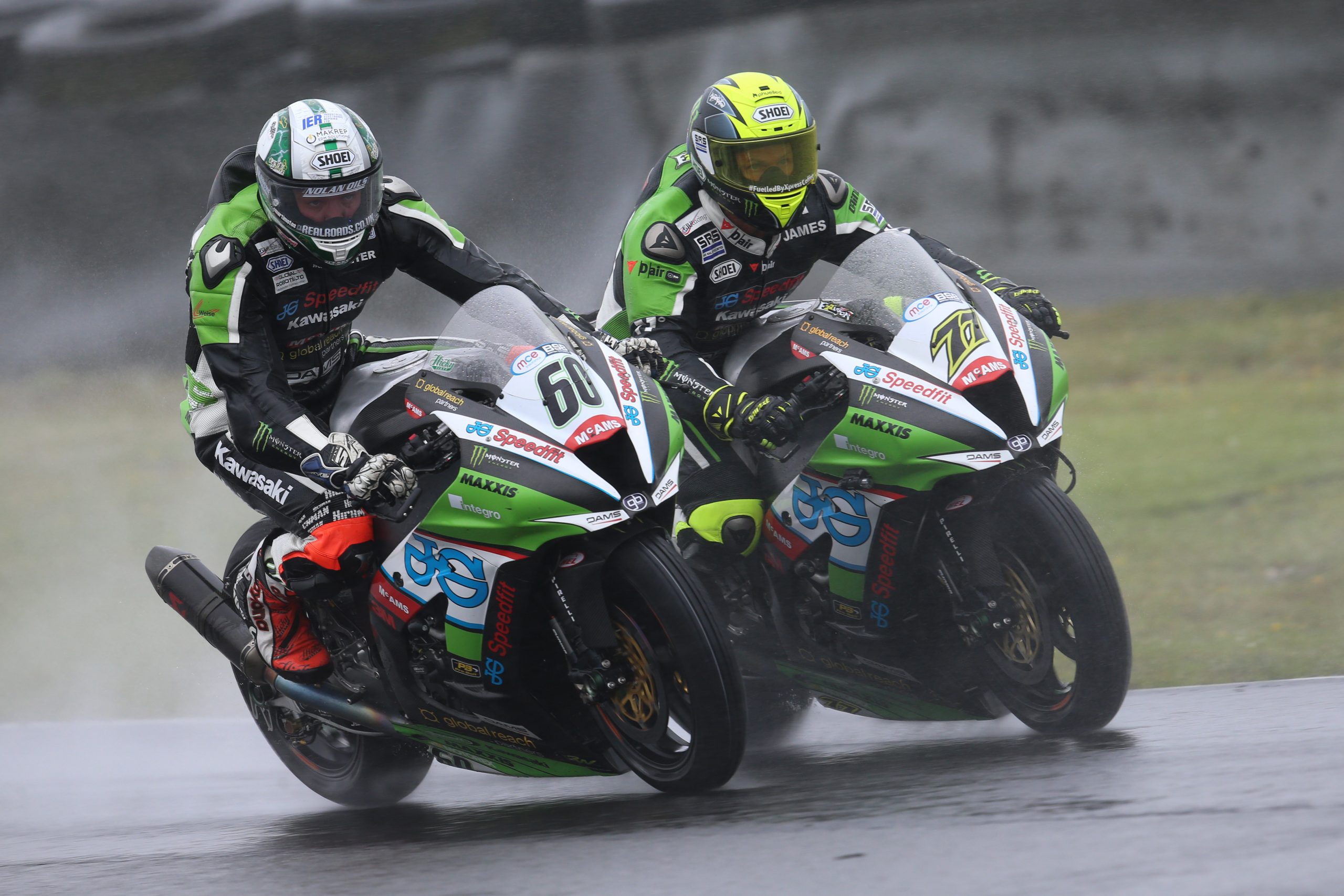 So, whilst Haslam and Byrne may look odds-on for two of the six Showdown spots, which won't be confirmed until after round nine, the remaining four spots are anything but and it's highly likely we won't know until that ninth round who's made the cut.
Who do you think will win the British Superbike Championship?
Having started watching motorcycle races all over the world form childhood, Phil Wain has been a freelance motorcycle journalist for 15 years and is features writer for a number of publications including BikeSport News and Classic Racer, having also been a regular contributor to MCN and MCN Sport. He is PR officer for a number of teams and riders at both the British Superbike Championship and International road races, including Smiths Triumph, Quattro Plant Kawasaki, John McGuinness, Ryan Farquhar and Keith Amor. He is also heavily involved with the Isle of Man TT Races, writing official press releases and race reports as well as providing ITV4 with statistical information.