This week saw one of the final pieces of the road racing jigsaw fall into place with Michael Dunlop revealing his plans for 2017. And with the 13-times TT winner switching from BMW to Suzuki power, its little wonder the motorcycling press are labelling the season ahead as an 'interesting' year.
All manner of changes have taken place thus far and whilst previous winter months have seen similar occurrences, they've tended to be team changes as opposed to machine changes. Once a rider gets used to a bike that suits the rigours of road racing, they tend to stick to it as it's tried and tested and the risks of switching to something unknown tend to be high. The last thing you want is a bike that's weaving all over the place when you're doing close to 200mph along a country road.
Dunlop found that out to his cost in 2015 when he moved from BMW to Yamaha albeit that was more about a lack of power than poor handling. Either way, he was suddenly riding a machine that he felt he couldn't be competitive on – in other words, win. His North West 200 was a disaster and with no signs of improvement after two days of practice at the TT, he ditched the Yamaha R1 and wheeled his old BMW out of his van.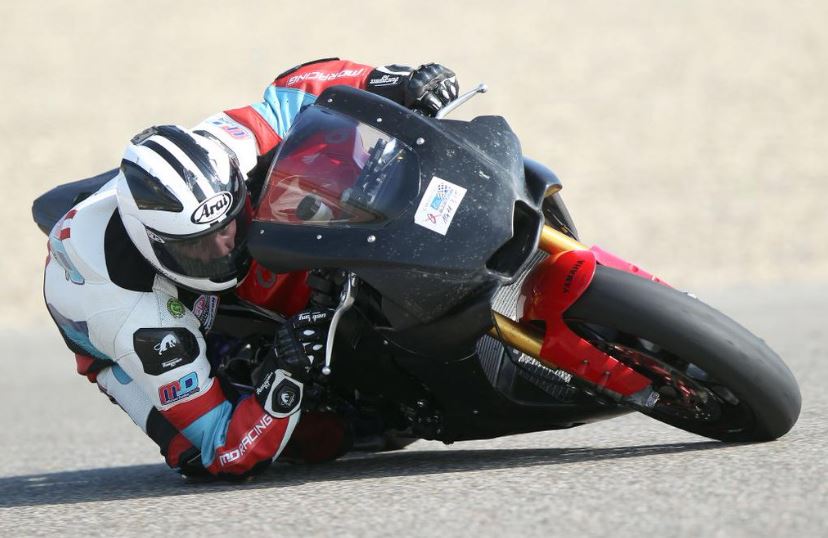 Suzuki success – a distant memory
Many so called experts could say his switch to the all-new GSXR is a considerable gamble especially as Suzuki haven't won a Superbike/Superstock/Senior race at the TT since 2008. Australian Cameron Donald was the last to stand on the top step with a Superbike/Superstock double and although they've taken podiums since then with Donald, Bruce Anstey and Guy Martin, it's been slim pickings. Indeed, 2016 saw only two Suzuki-mounted riders finish inside the top twenty of a 1000cc race, Irishmen Derek Sheils and Shaun Anderson.
It was certainly a different story in the first ten years of the new millennium with TAS Racing the dominant force on the roads with the likes of David Jefferies, Adrian Archibald and the aforementioned Donald and Anstey winning races.
However, all reports are suggesting the new GSXR is a formidable weapon and Sylvain Guintoli is certainly expecting to be challenging for the British Superbike Championship. And one of the crucial ingredients for Dunlop is that the team that he's enjoyed so much success with on the roads in recent year – Hawk Racing – are the ones that have been entrusted with the Suzuki effort.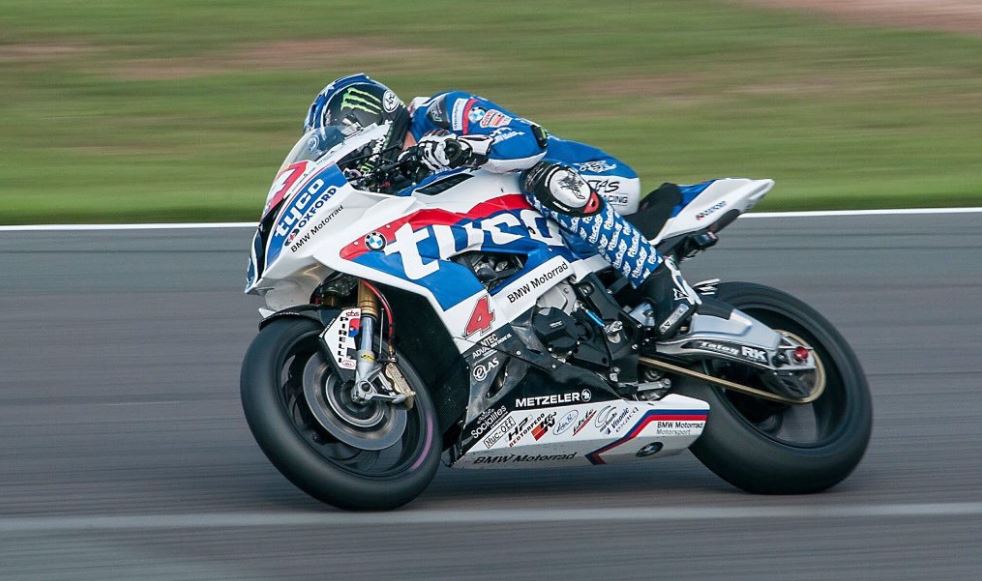 A happy rider is a fast rider
Team owner Stuart Hicken is as old school as it gets when it comes to racing. All he's bothered about is building bikes and going racing, an outlook shared wholeheartedly by Dunlop, and with his son Steve at the helm of the team, the relationship between all parties is one of the best in the paddock. The work ethic and environment of the team is tailor-made for Dunlop and having already won on Honda, BMW and Kawasaki machines in the big bikes classes, few will bet against him doing the same on the Suzuki in 2017 – and, perhaps, even break the 134mph barrier at the TT.
If you can't beat 'em, join 'em
The other major news to emerge this week is that Tyco BMW is set to switch from Metzeler tyres to Dunlop. The Northern Ireland team have been with Pirelli and then Metzeler for well over a decade but whilst they were regularly taking the race wins in the early 2000s, that's dried up in recent times as Dunlop have edged ahead in the tyre wars.
Indeed, the last Superbike or Senior race to be won by a non-Dunlop shod rider was Donald's victory in the 2008 Superbike encounter. They've come close many a time since – and Ian Hutchinson has won the last two Superstock races in 2015 and 2016 on Metzeler – but the over-riding view is that Dunlop are the brand to be on. The success enjoyed by John McGuinness, Dunlop and Anstey certainly backs that theory up.
TAS Racing has remained loyal to Pirelli/Metzeler but although they've yet to confirm the switch, it seems highly likely that they'll have the yellow and black Dunlop logos adorning their machines. As the saying goes, if you can't beat 'em, join em.
James Hillier, Dean Harrison and Michael Rutter look set to spearhead Metzeler's challenge on the roads in 2017.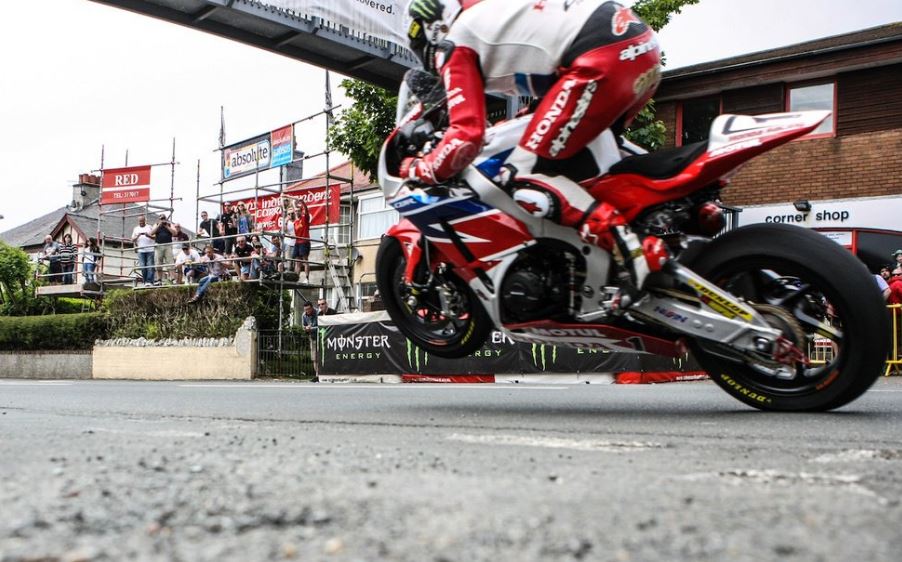 Development year for Honda?
Another interesting change in 2017 will be the competitiveness of the new Honda Fireblade that McGuinness, Martin, Anstey and Conor Cummins will be on with the last named expecting to join Anstey at the Padgetts Racing team. The World Superbike team of Nicky Hayden and Stefan Bradl are certainly off the pace and up against it at present but, as McGuinness says, Honda don't build bad motorbikes. And he should know with 15 of his 23 TT wins coming whilst riding for the Japanese giant.
The public roads, and in particular the Mountain Course, are the ultimate test bed though. Riding a familiar bike, one that's tried and tested, has been the main weapon in McGuinness' armoury in recent years whereby only little tweaks here and there have been made from year to year. The consistency and familiarity has meant he's been ready to race after a couple of nights practice whilst others have been frantically searching for a good set up. But with no data or settings from previous years to go on in 2017, none of the Honda riders will know the capabilities of the machine until that first night of practice.
Do you think Dunlop has made a smart move from BMW to Suzuki? Leave your comments below.