1936
Devitt
Although Devitt and Moore was initially founded 100 years earlier (1836), their prime focus was on providing an insurance broker service for the shipping industry. It wasn't until 1936 when the Devitt "D.U" motorcycle scheme was launched.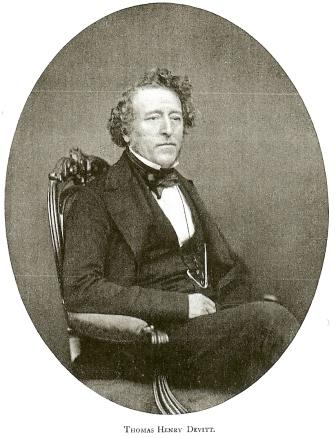 It was an innovative idea to sell motorcycle insurance via motorcycle dealers at the request of the Motor Agents Association. The D.U. scheme allowed customers to ride away on their bikes on the very same day of purchase.
Motorcycling
The first bicycle was produce in the early 1800's but it wasn't until 1894 when Hildebrand & Wolfmuller created the first series production motorcycle and to name it a 'motorcycle'. 1901 saw British manufacturer Royal Enfield introduce its first ever motorcycle, followed shortly by Norton, Triumph and Birmingham Small Arms (BSA).
1907 saw the first ever Isle of Man TT race which was won by Charlie Collier on a single cylinder Matchless, with the average speed of 38.2mph.
The First World War saw the real demand for motorcycles with Harley Davidson and Triumph producing mass motorcycles throughout the war. By 1936 there were over 80 different makes of motorcycles available in Britain.
A new world lap record was set by Joe Petrali in 1937 with a land speed record of 136.183mph on a modified Harley Davidson.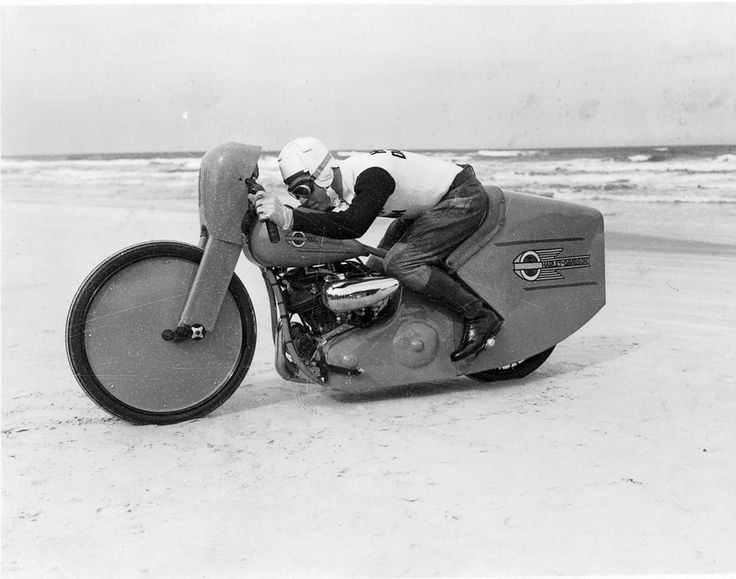 1940's
Devitt
With the increased number of motorcycles being produced and sold, insurance was needed urgently. Devitt and Moore went from strength to strength slowly becoming one of the market leaders for motorcycle insurance with a vast majority of dealerships working closely with Devitt.
Motorcycling
With a large majority of motorcycles being created for Army use, there was a big boom for manufacturers including British brands including Norton, Triumph and BSA. In 1946, Piaggio released Vespa and changed the face of the motorcycling world creating cheap transport for all.
The first ever Kawasaki motorcycle was released in 1949, the same year that the first ever Moto GP was won by British rider, Leslie Graham.

1950's
Devitt
After nearly 20 years of trading under Devitt 'DU', the scheme was changed to Devitt 'DA' standing for Dealers Association. By this point a new partnership of Devitt and 'H.P.' Motor Policies was incorporated as Howson F Devitt & Sons LTD.
Marketing campaigns were changed to focus on the big selling point of the new name, DA Dealers Association.
Motorcycling
Post World War II and the demands for motorcycles was still as high as ever with Harley Davidson dominating the motorcycle market with their motorcycle being sold by dealers in 67 countries. The only concern for the post-war manufacturers was the design practicality and economical transportation, luckily the production of Vespa made the market a lot more interesting.
The BSA group purchased Triumph Motorcycles in the early 1950's becoming one of the largest producers of motorcycles in the world, until 1959 when Honda, founded in 1948, overtook the top spot.
The MotoGP world was being dominated by British riders including John Surtees and Mike Hailwood riding on MV Agusta machines.
1960's
Devitt
The 60's saw the creation of the Devitt Langton & Dawnay Day Ltd which was used a holding company for the Devitt broking interests. This meant a shareholding in Langton Underwriting Agencies at Lloyd's and backed by Dawnay Day, a small merchant bank.
Motorcycling
It wasn't until the late 1950's/60's when Suzuki, Kawasaki and Yamaha started producing motorcycles, and this movement created a big shift on the British domination of the biking world. The Japanese took the dominance across the globe, with many Italian firms going bust and the Brits struggling to keep up.
The introduction of MOT for motorcycles over the age of 10 years old was also introduced in 1961, with learner riders being restricted to under 250cc motorcycles with L plates.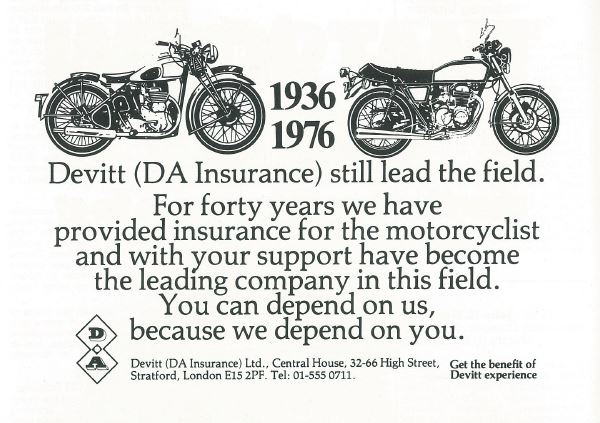 1970's
Devitt
1972 saw the launch of The Caravan Club scheme with Devitt, who still provide insurance for to this date.
Celebrating 40 years in the business in 1976, and remained the leading company in the insurance broking field, with their advertising campaign:
"Devitt (DA Insurance) still lead the field. For forty years we have provided insurances for the motorcyclist and with your support have become the leading company in this field. You can depend on us, because we depend on you."
Devitt began sponsoring their first ever race team, Crooks Suzuki motorcycle with rider Frank Whiteway.
Whiteway rode a Suzuki T500, and stormed the 1970 Isle of Man TT with a gracious yet terrifying win!
A replica model of the T500 currently lives in Devitt Head Office.
Motorcycling
The 1970's saw a lot change in the world of motorcycling law. Motorcycles from the beginning of 1971 were required to be equipped with a dipped beam headlight, and all motorcycle riders were required by law to have passenger insurance. The minimum age to ride a motorcycle was changed to 17 years old, and 16 years old for mopeds. Following that in 1977, mopeds were no longer allowed to be designed to be a greater speed than 30mph.
It was only in 1973 when it became obligatory to wear a crash helmet when riding, however Government made followers of Sikh religion when wearing turbans exempt from the new helmet law in 1976.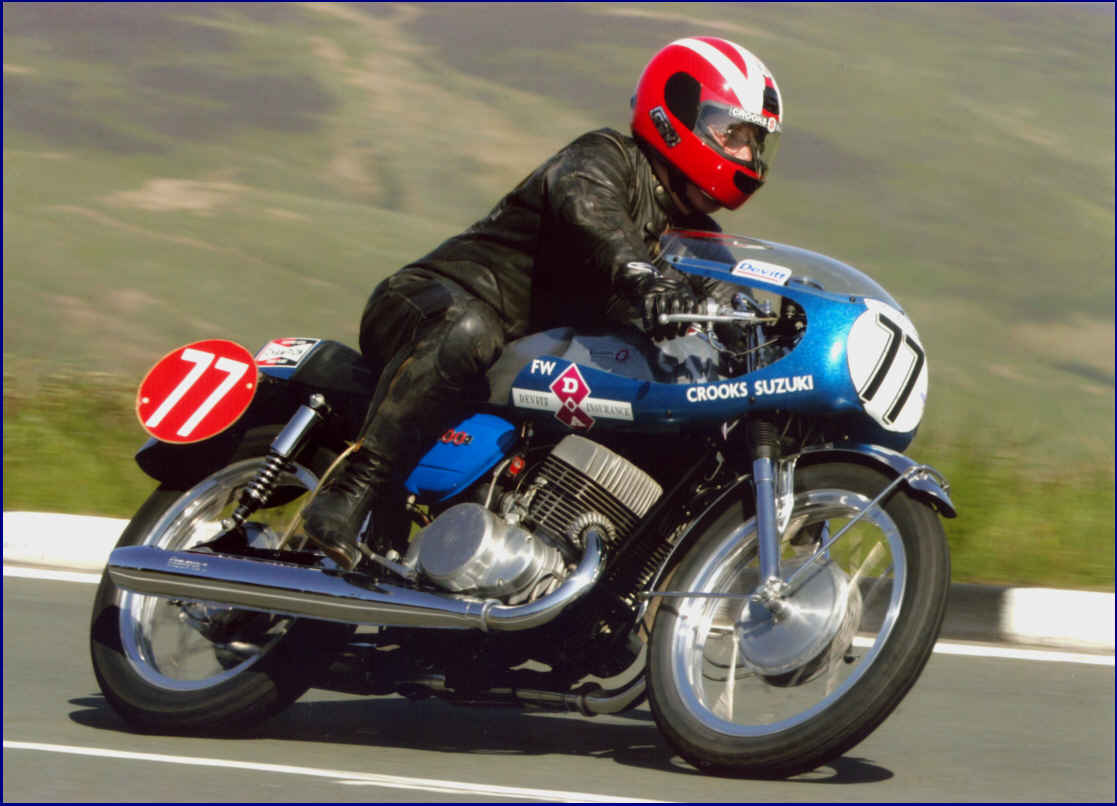 1980's
Devitt
Devitt re-launched the motorcycle dealer cover scheme in 1989, and this was shortly followed by Steel Burrill Jones Group plc. (SBJ) purchasing Devitt Group Ltd.
Motorcycling
New motorcycle registrations hit an all-time high in 1980 reaching 315,641. Following that the two-part motorcycle test was introduced; part 1 off road and part 2 on road.
All motorcycles were required to have and use a full main beam highlights as of 1983, the same year that learner riders were restricted to 125cc motorcycles.
USA riders, Eddie Lawson and Freddie Spencer dominated the MotoGP world championships throughout the 80's.
1990's
Devitt
All personal lines and affinity group business which had been developed within the Devitt Group Ltd by its subsidiary companies, Howson F Devitt & Sons Ltd, Devitt DA and Double Cox Tyrie, merged together in 1990 to create Devitt Insurance Service Limited.
Based in an office in Stratford, part of the building was leased to film scenes from The Bill in 1998, the staff were asked to appear in the police line-up.
1999 saw Churchill acquire Devitt Insurance Services Ltd.
Motorcycling
Provisional test riders saw a lot more changes in the 1990's including the theory test introduced for all provisional licence holders, including producing photo ID for all practical and theory tests.
The introduction of the Compulsory Basic Training (CBT) was put into action to replace the Part 1 test. Riders with a CBT certificate could ride for up to 3 years without having to take Part 2 On Road testing. Following the CBT, the law changed stating that learner riders were no longer allowed to take a pillion regardless if the pillion had a full motorcycling licence or not.
Test candidates now had to wait 10 days before retaking the practical DSA test (part 2) if they were to fail, and the CBT testing was made longer with more on road riding time (a minimum of 2 hours).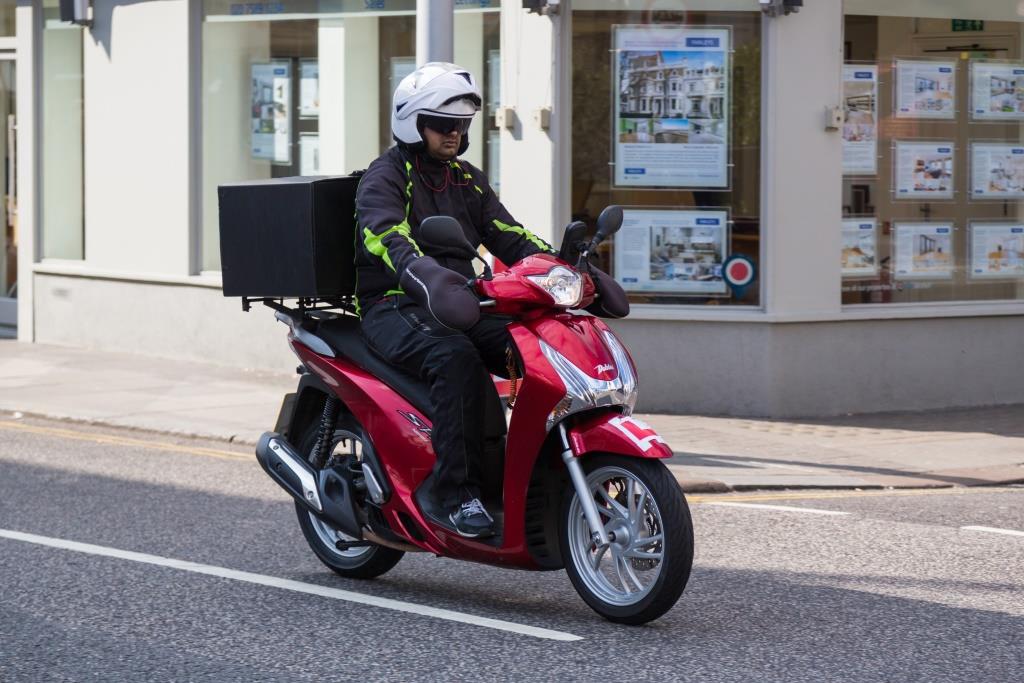 2000's
Devitt
The Devitt offices are relocated to Romford, Essex. It was in 2003 when Devitt Insurance, who were part of Churchill Group, was bought out by Royal Bank of Scotland.  RBS paid £1.1billion for Churchill Group.
Motorcycling
More changes came into play from the millennium including the CBT certificate validation only lasting 2 years, and those with car licences would now have to sit a CBT to ride a moped or motorcycle. A great success for all motorcyclists was passing the bill for motorcycles to become exempt from the London Congestion Charge therefore being recognised for low emissions and help to reduce congestion.
The practical motorcycling test even saw some changes including new questions that indicate a 'show me/tell me' format from the instructor based on basic motorcycle maintenance to precaution
Valentino Rossi hit the MotoGP world in 2001 winning his first ever title.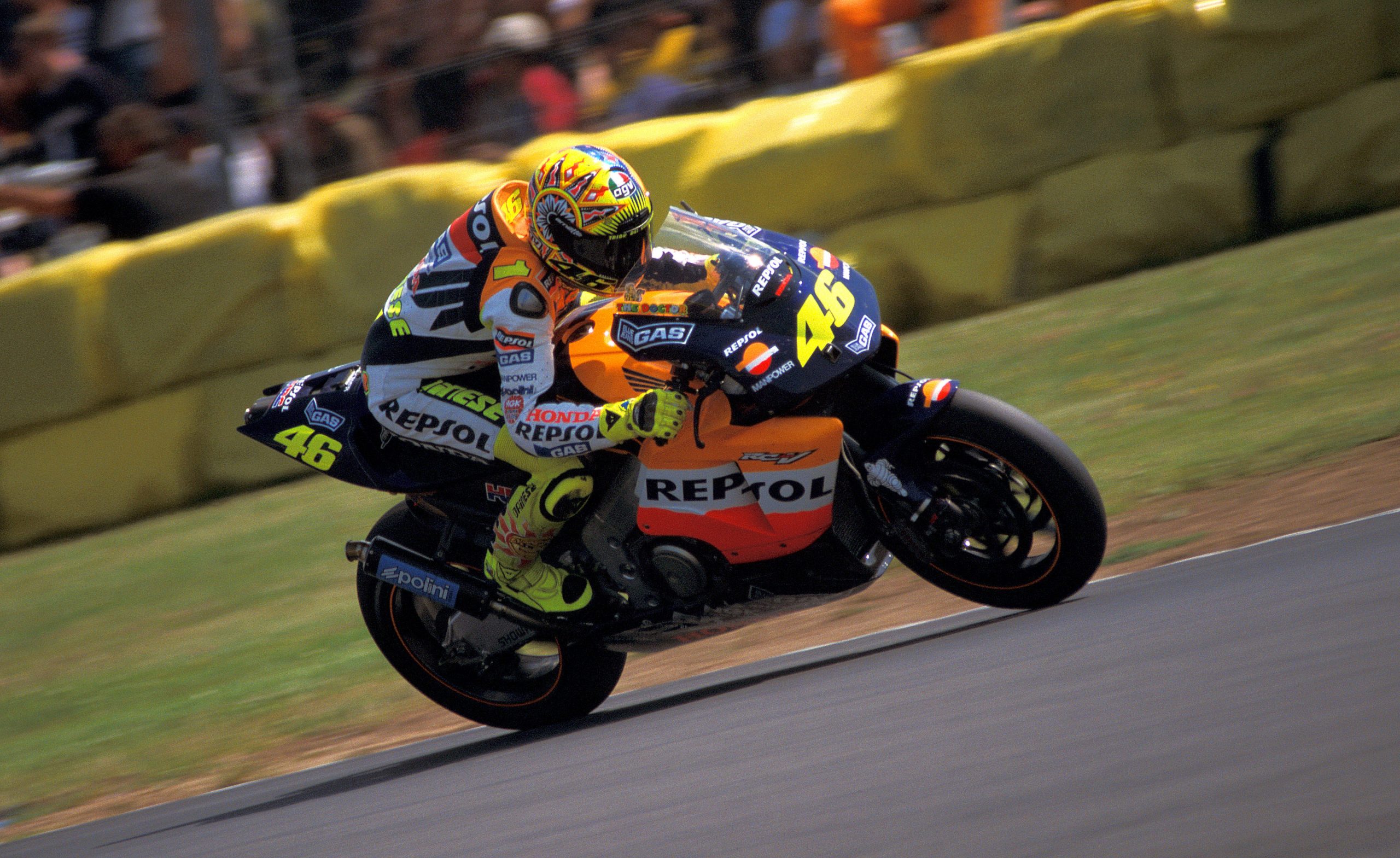 2010's
Devitt
Devitt Insurance launch partner biking community site called Keep Britain Biking (KBB). KBB allows bikers to swap stories, share favourite routes/café and local events. Keep Britain Biking has become a huge success across all social media platforms becoming a voice for British bikers.
2010 saw the management buy-out of Devitt Insurance Services, the company is now owned by William Hughes (Managing Director) 2016 marks the 80th anniversary of Devitt Insurance Services Limited.
By 2016, Devitt Insurance have a number of different insures on their panel including BMW, Post Office and The Caravan Club.
2016 Devitt announced their headline sponsorship of RC Express Racing, a Bristol based road racing team. Going back to their roots to celebrate the 80th anniversary of Devitt Insurance Services, road racing played a massively influential part to the business then and now.
Motorcycling
Although 2010 begun with at an all-time low for riders passing their tests and sales of motorcycles hitting rock bottom, this did begin to turn around, and currently the motorcycling world is in a good place, new motorcycle registrations have been up month on month since the beginning of 2015 meaning there are plenty of second hand motorcycles on the market again.
The past 6 years have themselves seen a massive shake-up for the industry, including the introduction of the '3DLD' which see's 3 new categories of motorcycling testing for A1, A2 and A which are all age restricted and require further training to move up to more powerful machines.
Even the first ever dedicated motorcycle programme channel was launched in 2013 on Motors TV.
Most recently the abolishment of the paper counterpart to driving licences and paper tax discs were abolished in 2015, with all this information becoming electronic.