TT Zero – Here to Stay?
It was in 2009 when the first race for machines with zero carbon emissions, or electric-powered motorcycles as they are more commonly known, took place at the Isle of Man TT and since then it's been somewhat of a bumpy ride.
Whilst there's no doubt the technology and expertise has soared, with the class lap record increasing at a pace far more rapid than any other form of motorcycle, it's failed to grab the attention of race fans.
Entries haven't risen as hoped – in fact, they've gone down – and the race has been dominated by multi-million pound ventures ultimately meaning only one or two riders and teams have stood a chance of winning and the gulf between them and the rest has been vast. But seemingly, it's here to stay.
The beginning:
The TTXGP, as it was initially known, was a new event at the 2009 TT and was promoted by Azhar Hussain, who took the idea forward after a number of different Manx individuals had had the initial idea.
The 2009 TTXGP was a one-lap race for racing motorcycles "powered without the use of carbon based fuels and have zero toxic/noxious emissions." That first event saw an impressive 20 entries, the highest it's ever been, and was split into two categories. Rob Barber was the inaugural winner in the Pro class at a respectable speed of 87.434mph. Chris Heath won the Open class at the substantially lower speed of 66.022mph.
TTXGP had planned to return in 2010 to hold the second annual electric motorcycle race on the Island. In January 2010, however, the Isle of Man Department of Tourism and Leisure announced that it would be holding its own electric motorcycle race, the TT Zero, without involvement by TTXGP. It has remained under this guise ever since.
TT Zero – 2010 onwards:
Since 2010 onwards, TT Zero has primarily been the home to two well-funded projects – Moto Czysz and Mugen – accompanied by university projects with the odd private venture joining as well.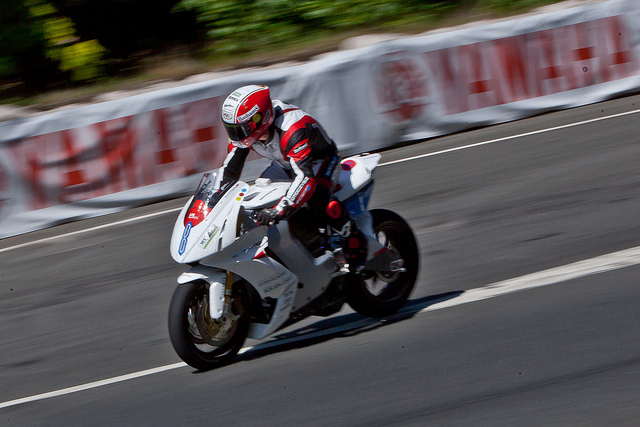 The depth of the field has failed to materialise though and other riders and teams have been lapping at least 10mph slower than the aforementioned Mugen and Moto Czysz. And with less than ten machines starting the single lap race, the Mountain Course has been a very silent track indeed.
Initially, it was the Moto Czysz machines that dominated with Mark Miller taking the win in 2010 and then Michael Rutter winning three years in succession. That included the first 100mph+ lap in 2012 having narrowly missed out the year before, earning the Midlands rider a cool £10,000.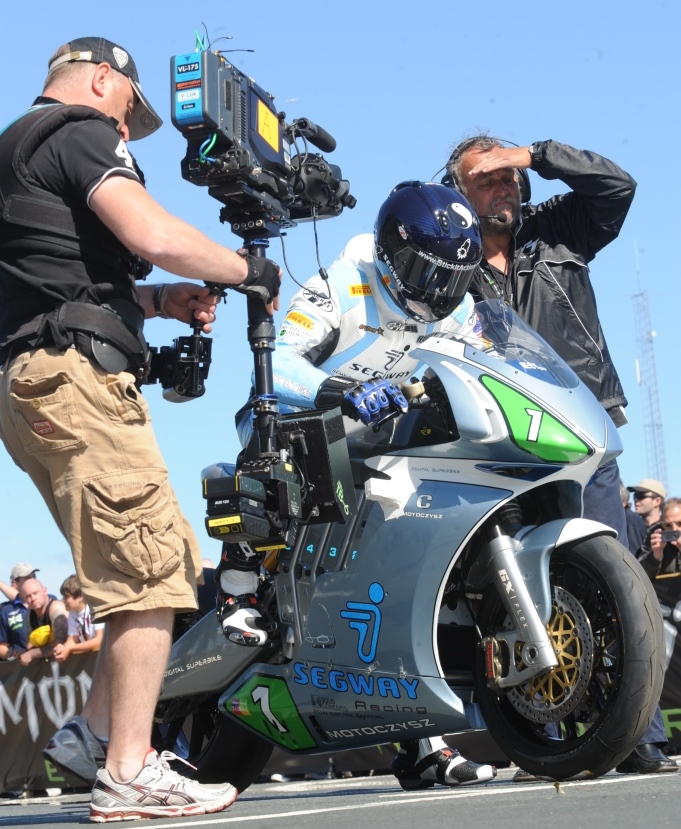 With Mugen coming to the party in 2012, the ante was well and truly upped, at the head of the field at least, and the competition between the Japanese firm and the American Moto Czysz brand saw rivalry, technology and speed increases of the highest order. However, entries were still low and the gulf from the top two teams to the rest was massive; fourth and last placed finisher Rob Barber was over seven minutes behind race winner Rutter in 2012
The Japanese outfit is the brainchild of Hirotoshi Honda, the son of Honda founder Soichiro. Now 73, Honda states that his company's involvement in the TT Zero event is purely for the advancement of technology and the education of the young, boxes it is most certainly ticking.
Indeed, in the four years that they've competed, Mugen have won the race twice and their lap speeds have progressed as follows – 102.215mph, 109.527mph, 117.366mph and 119.279mph. Between 2012 and 2015, their lap times have improved by three minutes and ten seconds.  It took petrol driven motorbikes almost 50 years to make this kind of leap – the first ever 120mph will surely happen in 2016.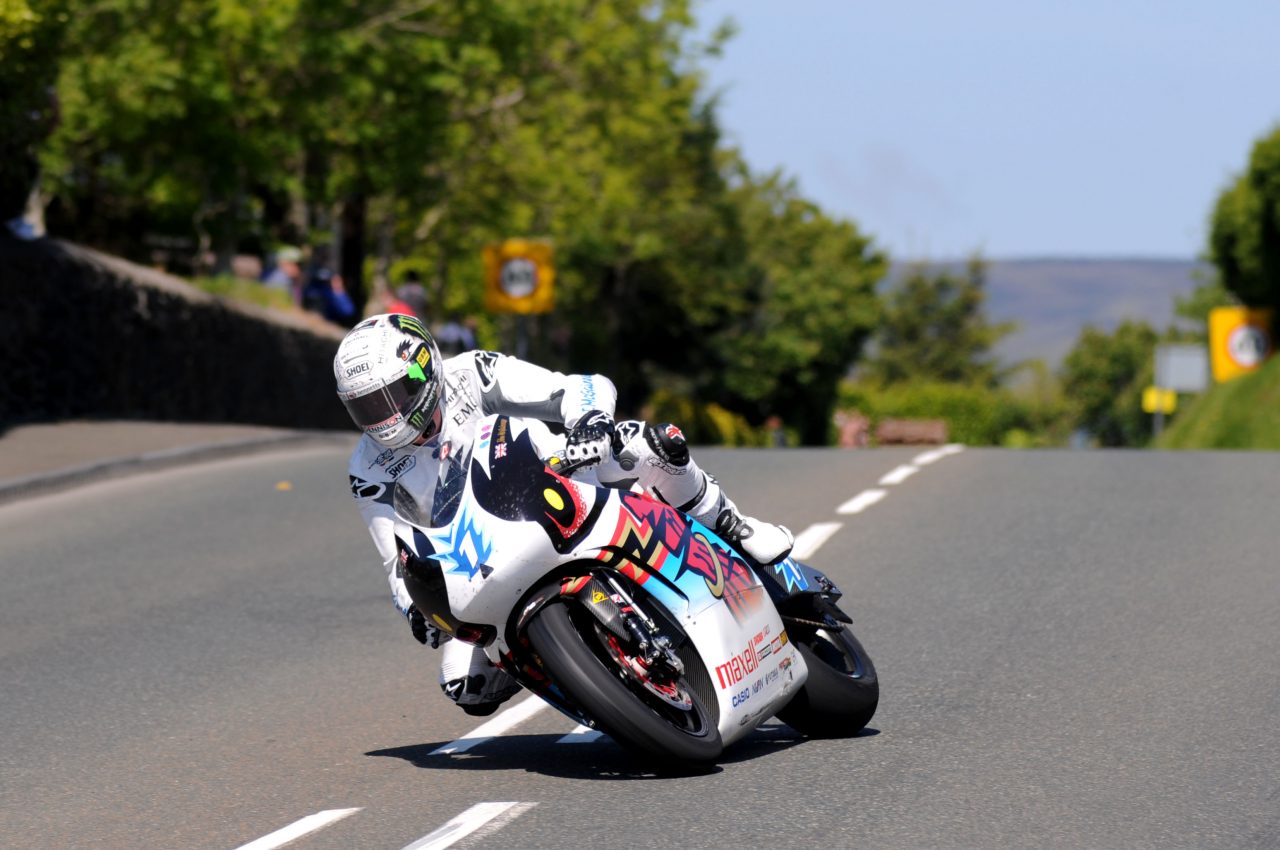 2016:
The 2016 race has seen 15 entries received but, of course, whether they all reach the start line remains to be seen. John McGuinness and Bruce Anstey are again expected to dominate on the Mugen's with their aim of a 123mph lap more than a distinct possibility.
Team Sarolea, who have been steadily improving, have secured the services of Lee Johnston, Dean Harrison and Robert Wilson so will be looking to make major strides up the lap charts whilst notable other riders include William Dunlop (Brammo), Peter Hickman and Daley Mathison (University of Nottingham), Mark Miller (Saietta) and James Cowton (Brunel).
Are you a fan of the TT Zero? Do you think it should be scrapped? 
Why not share your thoughts below!
Having started watching motorcycle races all over the world form childhood, Phil Wain has been a freelance motorcycle journalist for 15 years and is features writer for a number of publications including BikeSport News and Classic Racer, having also been a regular contributor to MCN and MCN Sport. He is PR officer for a number of teams and riders at both the British Superbike Championship and International road races, including Smiths Triumph, Quattro Plant Kawasaki, John McGuinness, Ryan Farquhar and Keith Amor. He is also heavily involved with the Isle of Man TT Races, writing official press releases and race reports as well as providing ITV4 with statistical information.