After a few weeks of inactivity, the 2019 season kicks off next week with the World Superbike Championship teams back in action less than five weeks before their opening round of the season at Phillip Island in Australia.
Five star Rea
Reigning World Superbike champion Jonathan Rea says he "feels really good" ahead of the forthcoming season as the Northern Ireland rider targets a fifth straight title. Rea, 31, who received the Freedom of the Borough of Antrim and Newtownabbey this week, is happy with his preparations for the 2019 campaign.
"Our bike is working very well this winter and I feel more comfortable and confident than ever," he said. "Five-in-a-row – that's the target this season. It's been a productive off-season and I've had a lot of time at home. We go testing next week in Spain and then Portugal – I feel more ready than ever."
It's the fifth successive year Rea has lined up with Kawasaki and the ZX-10R and with the four previous seasons having yielded four titles, 56 wins and 92 podiums (from 103 races), it's little wonder he's the stand-out favourite for 2019. He's the man to beat and it will take a brave man to bet against him, a phrase we've all become used to in recent times.
Golden opportunity for Haslam
There is change for Rea in the Kawasaki garage this time around with reigning British Superbike Champion Leon Haslam alongside him as opposed to Tom Sykes. Haslam is good friends with Rea, something which Sykes wasn't, so the team will be a lot more harmonious this time around.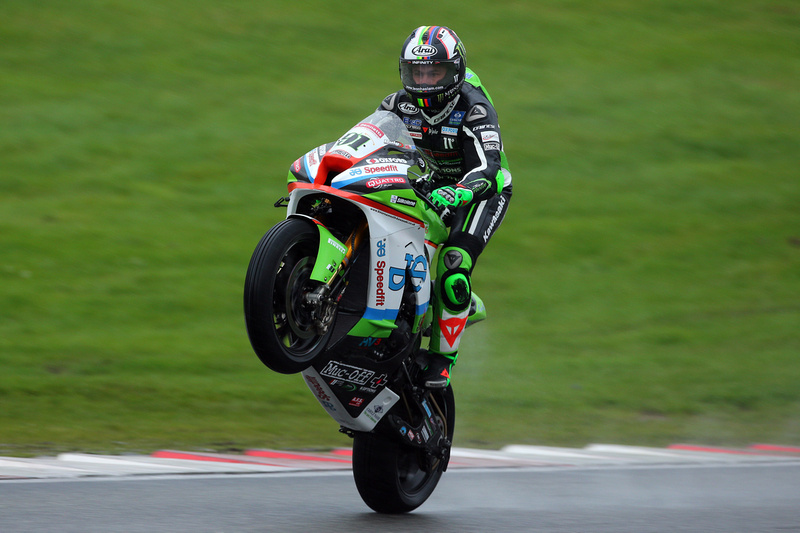 However, Haslam has the formidable challenge of trying to beat Rea on the same equipment, an area which Sykes only managed fleetingly. The English rider turns 36 in May so must grab the golden opportunity he's been given – deservedly so, it has to be said after three seasons in BSB – with both hands.
Ducati to get back on top?
Ducati and Chaz Davies have been the nearly men in recent years, threatening to take the fight to Rea and Kawasaki all year long but ultimately fading away in the second half of the season. The change from the Panigale to the all-new V4 engine is, they hope, the ace up their sleeve and the one to get them back on top for the first time since 2011 when Carlos Checa was triumphant on the 1098cc machine.
They have, arguably, a stronger team this time around with Alvaro Bautista joining Davies. The Spaniard has spent the last nine seasons in MotoGP and whilst that time may have only given him three podiums, he was an almost ever-present top ten finisher so he arrives in WSB with vast credentials. Early tests suggest the former 125cc World Champion will go well but only time will tell if he can be the man to topple Rea.
Chasing pack
The series won't just be about these four riders though with Yamaha expanding their line-up to four riders – Alex Lowes, Michael van der Mark being joined by the new team of Marco Melandri and Sandro Cortese – and BMW coming back with a full factory team of Sykes and Markus Reiterberger.
Honda have also increased their commitment to the series, returning with a factory effort for former British Champions Leon Camier and Ryuichi Kiyonari, and the next series of tests ahead of the season opener should give us a clearer picture of who the front runners will be.
High in quality, low in quantity
Whilst there's no doubt Rea will take some stopping, the grid is packed with quality riders and, arguably, it has more potential race winners than in previous seasons. Plenty of riders have what it takes to defeat Rea and Kawasaki but whilst it's high in quality the same can't be said for the quantity as just 18 riders will take to the grid this season.
Whether it's the costs of competing or the fear of not being able to compete, teams are still not willing to make the move to WSB and this year will see one of its most depleted fields ever. Changes in the rules by the organisers have thus far failed to work in the way they would have liked and it will only take a few retirements and crashes in a race to leave less than a dozen riders circulating. Not exactly a spectacle..
Frustratingly, for all concerned, it's hard to see any changes in the foreseeable future either so we just have to put up with it and hope the racing makes up for it. Whilst a World Championship should see the best and most sophisticated machines in its series, perhaps now's the time for WSB to admit that what MSVR – the British Superbike Championship organisers – have done with their regulations is the right way forward. As a comparison, BSB already has 28 riders confirmed.
Perfect setting
The lack of numbers will be masked, most probably, at the opening round as Phillip Island is widely acknowledged as being the best racing circuit on the planet, never failing to serve up racing of the highest order. We could quite easily see at least six riders disputing the win in both of the races and with the cameras focusing on that, it should make for some tremendous armchair viewing next month.
Having started watching motorcycle races all over the world form childhood, Phil Wain has been a freelance motorcycle journalist for 15 years and is features writer for a number of publications including BikeSport News and Classic Racer, having also been a regular contributor to MCN and MCN Sport. He is PR officer for a number of teams and riders at both the British Superbike Championship and International road races, including Smiths Racing, Quattro Plant Kawasaki, RAF Regular & Reserve Kawasaki, Dafabet Devitt Racing, John McGuinness, Lee Johnston and KMR Kawasaki. He is also heavily involved with the Isle of Man TT Races, writing official press releases and race reports as well as providing ITV4 with statistical information.