Peter Hickman's recent win at the Macau Grand Prix was nothing short of sensational and it's hard to find someone who's made a greater impact on the roads in recent years whilst it also confirmed riders are getting to grips with the public road courses quicker than they've ever done before. Or is Hickman simply a quick learner and with a style that naturally suits the roads?
The Lincolnshire-based rider only made his debut at the Far East venue 12 months ago but the now 28-year old only completed the free practice and opening qualifying sessions before being forced to miss the remainder of the event. He was essentially a newcomer this year and not only did he beat established Macau regulars, none more so than eight-times winner Michael Rutter, Martin Jessopp and John McGuinness, he won the race in dominant fashion.
Breaking records:
Given Hickman's performances elsewhere on the roads, maybe we shouldn't be surprised that he won at Macau. 2014 saw him set the fastest ever newcomer laps at the Isle of Man TT, Ulster Grand Prix and North West 200 and this year saw him become the eighth fastest rider ever at the TT with a lap of 131.626mph.
He also took three top eight finishes with the UGP seeing him take his first International road race win when he defeated Conor Cummins – former holder of the outright lap record at Dundrod – in the second Superbike race. He also lapped at 132.915mph with all this being achieved on a Superstock bike.
He's undoubtedly a special talent on the roads and TV footage shows just how smooth he is, taking no unnecessary risks and adopting the perfect style and approach for the roads where there simply isn't any margin for error.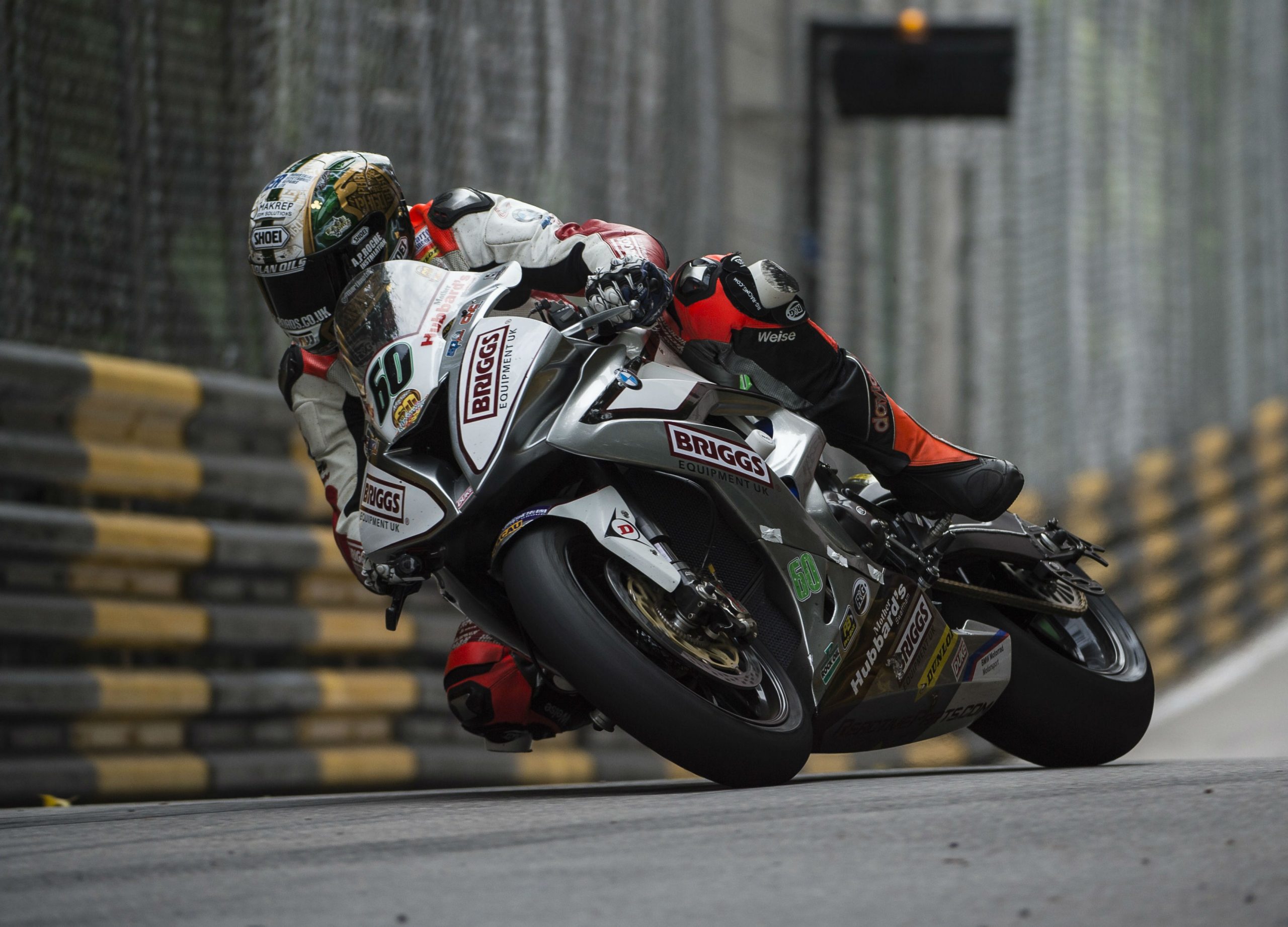 Professionalism is key:
Although he's only 28, Hickman has been riding at the top level for over a decade, competing in the British Superbike series since 2006 and that's a key point. It's the premier domestic Superbike series in the world with professional riders more than capable of competing on the World stage. They know how to ride a motorbike and when those that decide to contest the road races, they do so with an ultra-professional approach. It's almost irrelevant that they've never done a road race before.
Hickman is the latest in the line of the new breed, following in the footsteps of Steve Plater and Josh Brookes. Multi-talented racers who can apply themselves accordingly to whatever the discipline. When they decided to enter the TT, their preparations were rigorous and they left no stone unturned in ensuring they would be completely ready for what lay ahead on their first practice lap. They all made repeated trips to the island over the winter months and had completed something like 60 laps in a car in addition to studying countless hours of on-board footage.
Hickman's not alone of course and riders like Glenn Irwin, Jessopp, Lee Johnston and David Johnson have all challenged for podium positions on the roads in double-quick time. James Hillier took slightly longer but with a background in the National Superstock 1000cc Championship and Virgin Mobile R6 Cup, he's now the third fastest rider ever at the TT. Former 125cc British Champion and British Supersport podium finisher Dan Cooper is another to excel and, more importantly, love racing on the roads.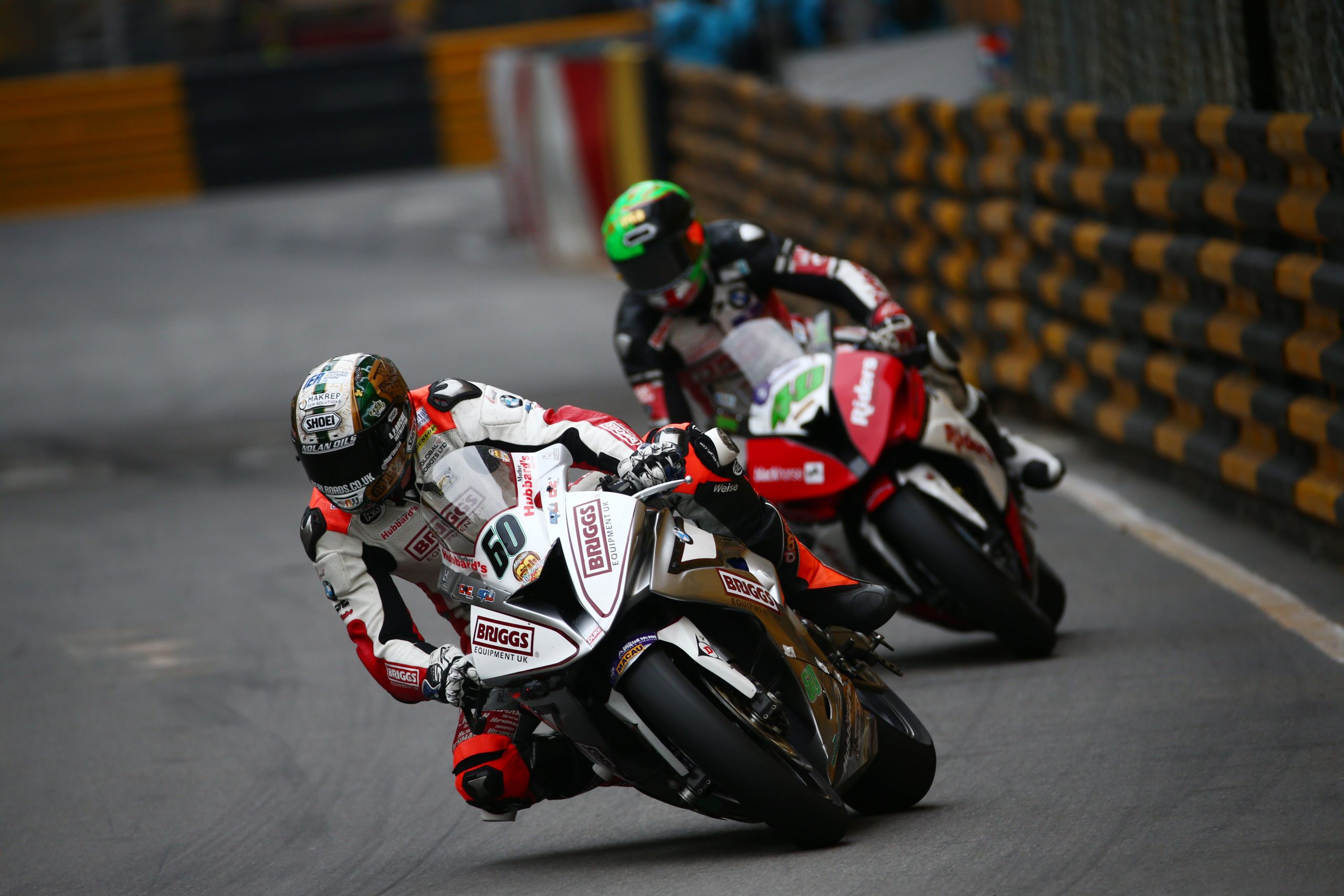 Changing of the guard:
Of course, the fact that newcomers are going so quick so soon does raise alarm bells and is something that needs to be monitored closely. But for aforementioned riders all know the risks and are all sensible racers. They have better reactions and skills than the average racer and that's why they can deal with what is thrown at them so soon and, consequently, get results quicker.
Years ago, International race winners at the TT, NW200, UGP and Macau would all come from a road racing background, particular an Irish one. Northern Ireland riders used to dominate the results sheets with the likes of Joey Dunlop, Steve Cull, Eddie Laycock and, more recently, Adrian Archibald, Richard Britton and Ryan Farquhar flooding the leaderboard, their apprenticeships being carried out at the likes of the Cookstown 100 and Temple 100.
But not any more. True, we aren't seeing the likes of Shane Byrne or the Lowes twins competing on the roads but most of the top ten finishers at the International road races now have all started their careers on the short circuits. The times are definitely a changing – and the new breed are in the ascendancy.
Did you see that win coming? Why not share your comments below…
Having started watching motorcycle races all over the world form childhood, Phil Wain has been a freelance motorcycle journalist for 15 years and is features writer for a number of publications including BikeSport News and Classic Racer, having also been a regular contributor to MCN and MCN Sport. He is PR officer for a number of teams and riders at both the British Superbike Championship and International road races, including Smiths Triumph, Quattro Plant Kawasaki, John McGuinness, Ryan Farquhar and Keith Amor. He is also heavily involved with the Isle of Man TT Races, writing official press releases and race reports as well as providing ITV4 with statistical information.