The highs and lows of the Isle of Man TT Races have been highlighted in all too stark a manner in the last two days with Dean Harrison's stunning 133mph+ laps on Tuesday paling into insignificance after the events of Wednesday evening when Manx rider Dan Kneen tragically lost his life after crashing at Churchtown on the opening lap of Wednesday evening's practice session around the Mountain Course.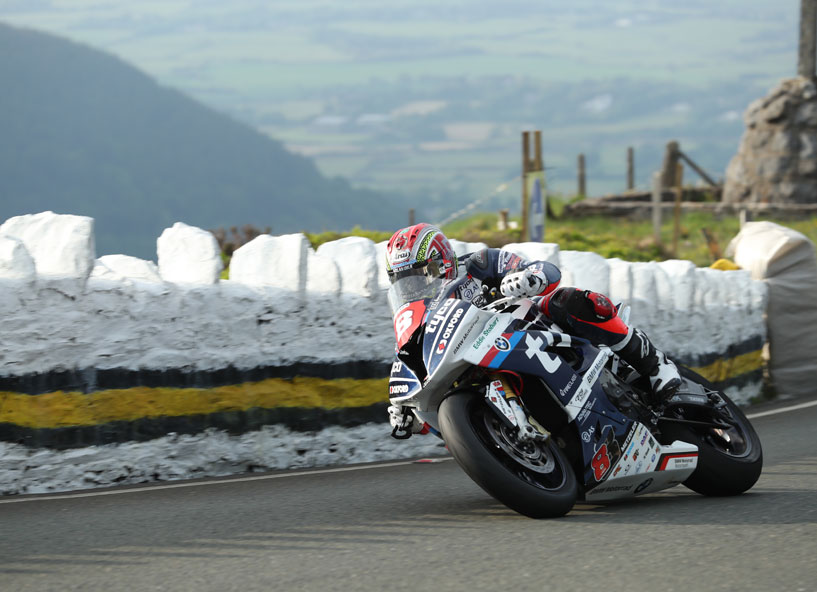 The 30-year old, who took his maiden rostrum finish at the TT in last year's Superstock race had joined the highly successful Tyco BMW team for 2018 and was expected to be a major contender for race honours this year. His early progress during practice week more than confirmed that with a lap of 132.258mph on Tuesday putting him third fastest on the Superbike leaderboard.
History maker
The Braddan rider first came to prominence at the 2008 Manx Grand Prix when, aged just 21, he became the first, and only rider to win three races in a week after taking victory in the Newcomers, Ultra-Lightweight and Junior races. He soon moved into the international arena where hit didn't take him long to make his mark, finishing in the top five at the TT for the first time in 2010.
He achieved his maiden podium position at the TT in last year's Superstock race, where he also recorded his fastest official lap of the Mountain Course at 130.347mph. As mentioned above, he comfortably bettered that this week and was clearly going to be a contender for race honours this week.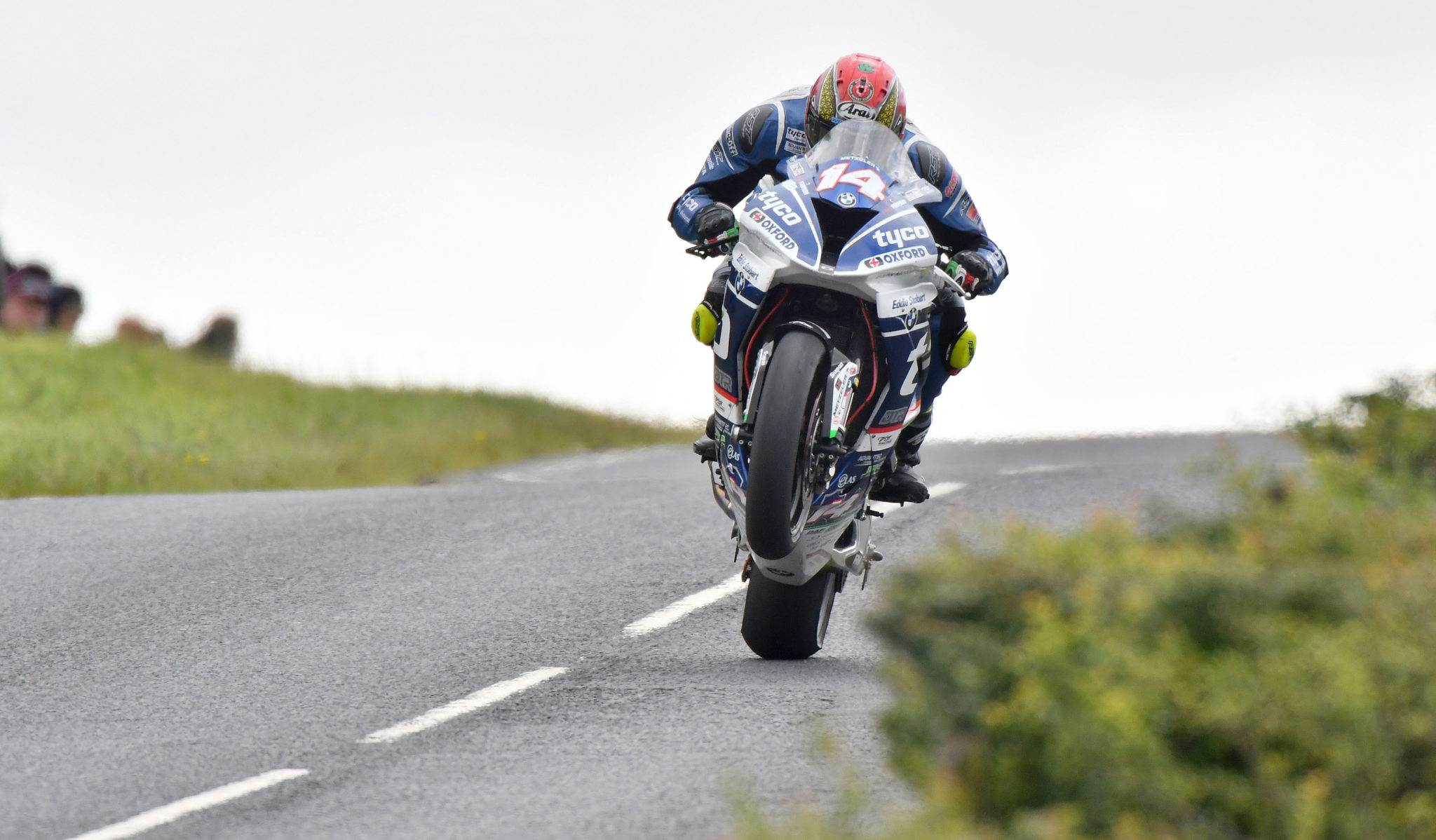 International winner
After many years as a privateer, as well as spells with Mar-Train Yamaha and Padgetts Honda, Kneen was equally as successful elsewhere on the roads, with his sole International road race victory coming in the 2014 Ulster Grand Prix Superstock race where he got the better of Dean Harrison by just 0.001s, the closest finish in the history of the event. Last year saw him take two more podiums around the Dundrod circuit when he made his debut for the Tyco BMW team as a replacement for the injured Ian Hutchinson.
Meanwhile, he finished second in the feature Southern 100 Solo Championship race in both 2015 and 2017 and is currently the second fastest rider ever around the Billown circuit with a lap of 115.616mph set last year.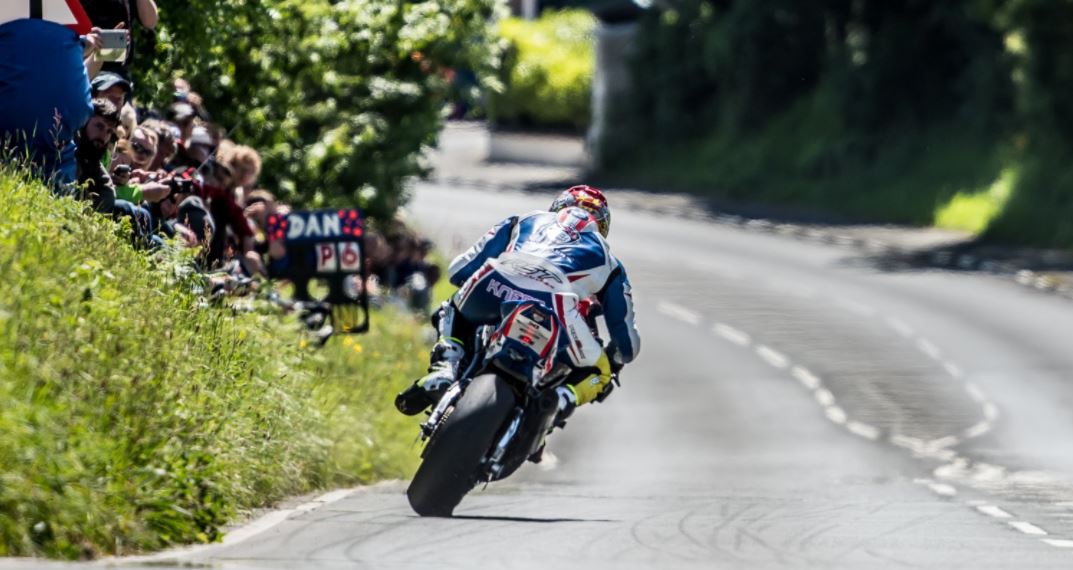 A popular, ever-smiling rider, his loss will be felt both amongst the island's population and by the wider road racing community and everyone at Devitt wishes to express their deepest sympathy to Dan's partner Leanne and all of his family and friends.
Second incident
After last night's action was curtailed due to the tragedy, news also came through that a second incident had occurred at Ballacrye when a rider, subsequently revealed to be Steve Mercer, was involved in a collision with an official course car that was heading to Churchtown.
Investigations have already begun and serious questions will need to be asked as to how such a disaster could occur when the session had been red flagged and riders should have been taken off the circuit. No official details have been released in terms of what exactly happened but Mercer has been flown off the island to receive further treatment.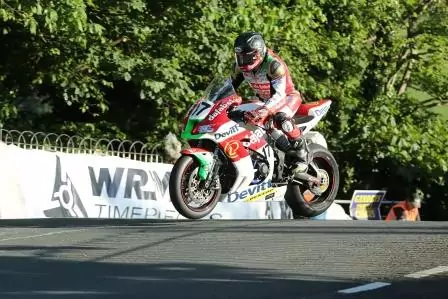 The Kent rider crashed at the 11th Milestone during practice last year but was fit enough to race only to announce his retirement from the TT shortly after the event had finished. Drafted in by Honda Racing to test their machines in the absence of the injured Ian Hutchinson, Mercer had done a late deal to return for the Jackson Racing team.
Harrison impresses
Prior to last night's tragedy, the Mountain Course had witnessed some stunning action with superb weather on Saturday, Monday and Tuesday allowing for some stunning laps to be put down, none more so than by Dean Harrison.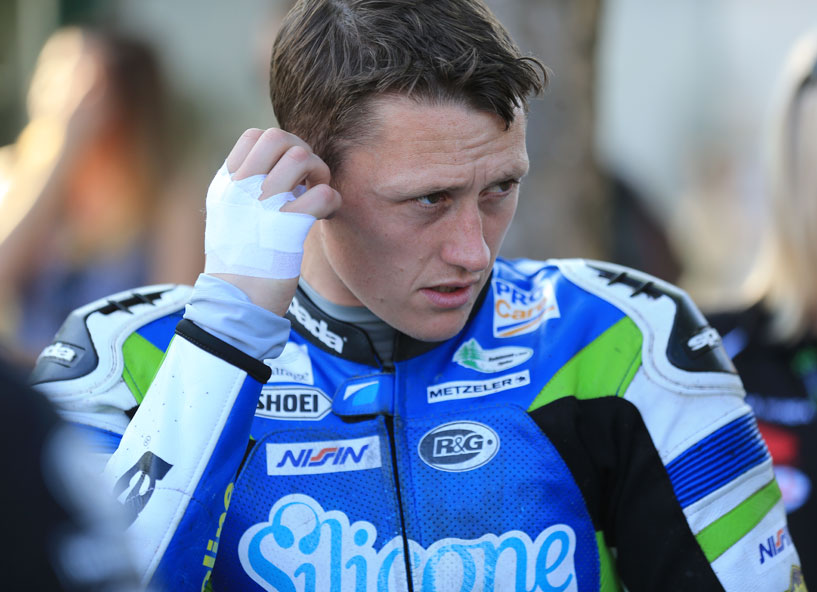 The Silicone Engineering Kawasaki rider's opening two laps on Tuesday were nothing short of sensational with speeds of 133.140mph, the fastest ever standing start lap of the 37.73-mile circuit, and 133.462mph, which broke the Superbike lap record and was only the second ever lap in less than 17 minutes, albeit unofficially.
Too fast too soon?
Whilst one can only marvel at the feats being achieved this week, a number of people have also expressed concern at the high speeds so early on in proceedings. The fine weather has undoubtedly played its part but never before have such laps been recorded at this stage of the week.
The opening night alone saw a number of riders get close to their personal best laps, an unprecedented occurrence, and for the first time ever, laps of 130mph+ were recorded during the first Superbike session. The desire to succeed at the TT is undoubtedly stronger than ever.
Having started watching motorcycle races all over the world form childhood, Phil Wain has been a freelance motorcycle journalist for 15 years and is features writer for a number of publications including BikeSport News and Classic Racer, having also been a regular contributor to MCN and MCN Sport. He is PR officer for a number of teams and riders at both the British Superbike Championship and International road races, including Smiths Triumph, Quattro Plant Kawasaki, John McGuinness, Ryan Farquhar and Keith Amor. He is also heavily involved with the Isle of Man TT Races, writing official press releases and race reports as well as providing ITV4 with statistical information.