With perfect weather, last week's International North West 200 served up a feast of spectacular road racing and whilst the majority of races saw tight finishes, it was local heroes Glenn Irwin and Alastair Seeley who stole the show with no less than five wins between them.
Irwin came into the meeting aiming for a double in the Superbike races – the only class he contested – and whilst he only had two races to compete in, compared to the six or eight of his rivals – he dominated proceedings in each of the seven-lap encounters.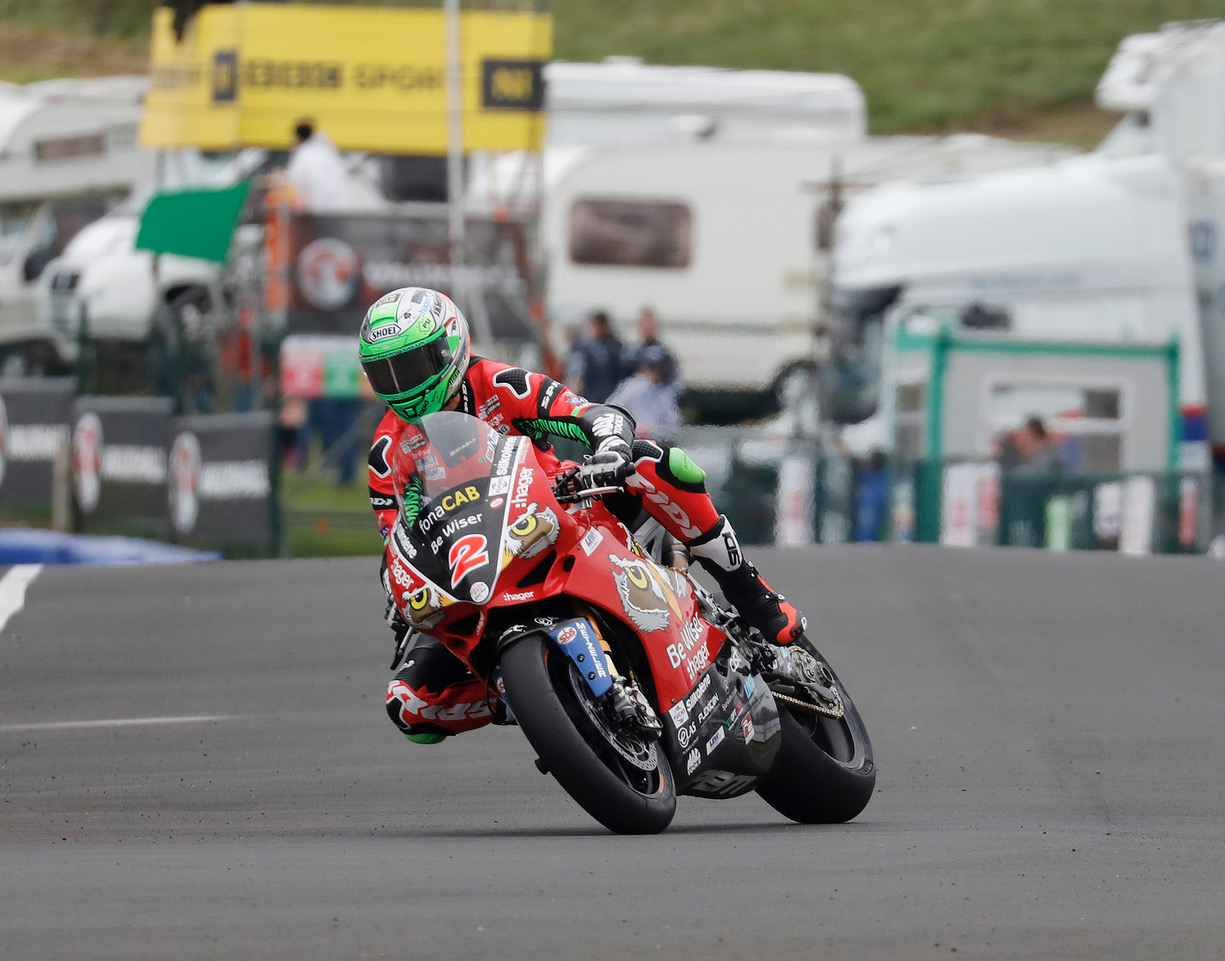 His game plan of getting his head down on the opening lap to try and open up a gap worked to devastating effect and, in truth, the outcome never looked in doubt. Three Superbike wins in a row at the venue make him the man to now beat in the class but, still only 28 and in just his third year at the meeting, he's only going to get stronger – which fires an ominous warning to his rivals.
Fellow Northern Irishman Seeley was also in superb form and whilst his assault on the Superbike races didn't go to plan, it most certainly did in the other classes and yet another hat-trick took his record total of wins to a staggering 24. Just as Irwin blitzed the field on the opening lap, Seeley did it in on the final laps, in the Supersport class at least.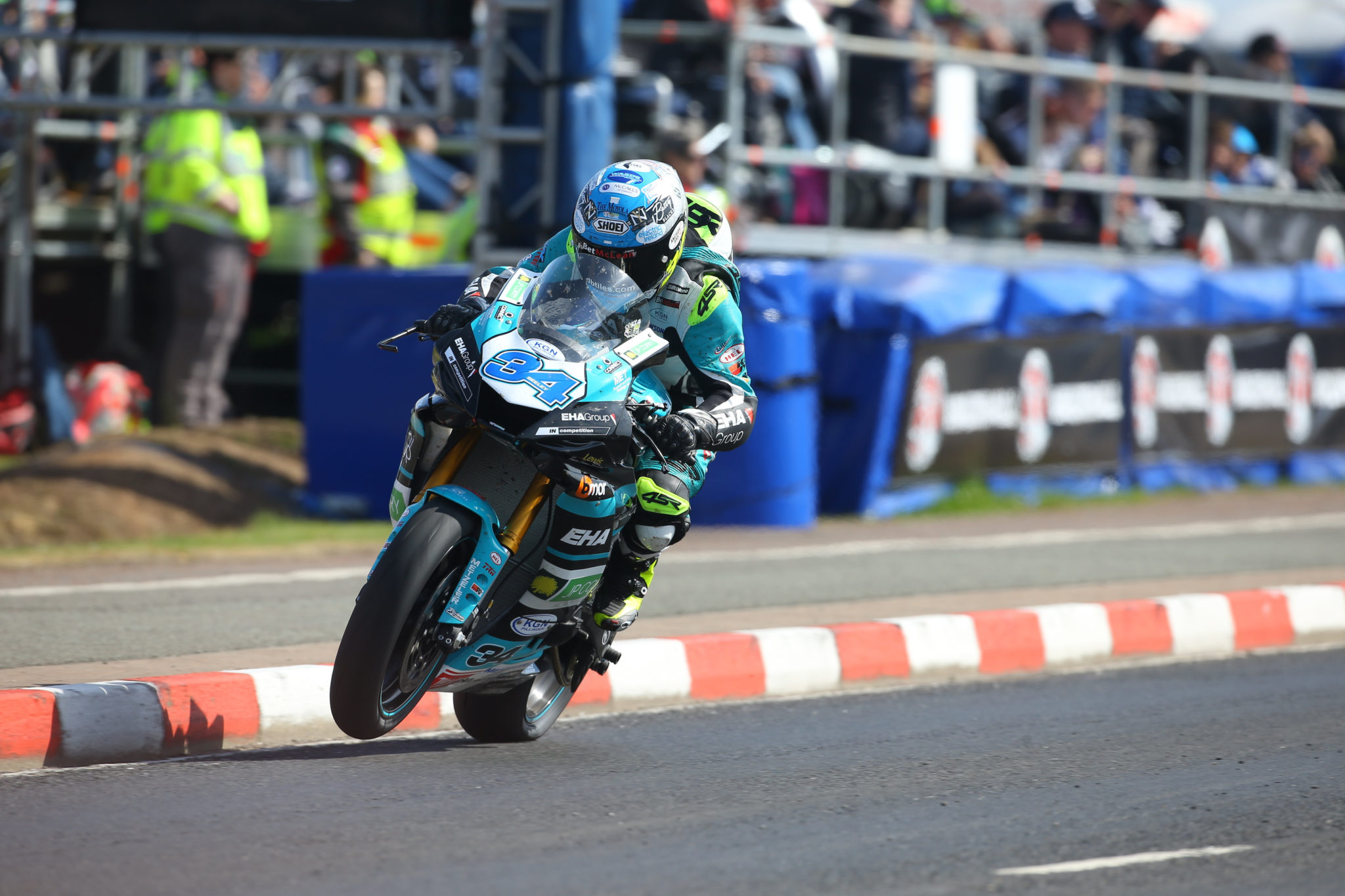 On both occasions, he turned what looked like being a last-lap thriller into anything but with his margins of victory 2.4s and 5.5s. And after being out-smarted in the opening Superstock race, ironically at the Juniper Chicane, the site of many of his own last lap manoeuvres, he made no mistake in the second to duly take win number of three and maintain his record of winning at least one race every year since 2008.
Harrison, Hillier and Johnston make their mark
With John McGuinness and Bruce Anstey absent and Ian Hutchinson only just coming back from injury (see below), the races had a slightly different look to them this time around and it gave the rest of the field a golden opportunity to make their mark – and Dean Harrison, James Hillier and Lee Johnston grabbed it with both hands.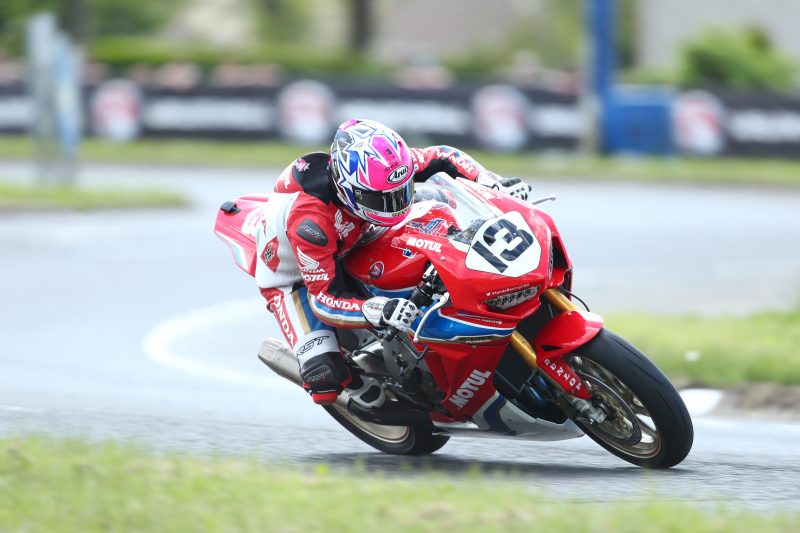 Harrison finished all six of his races inside the top six, taking two podiums, and he was perhaps a tad unfortunate not to have claimed his maiden NW200 victory. Racing in the British Superbike Championship has brought his racing to a new level and it will be interesting to see what he can achieve at the up and coming TT.
Hillier and Johnston, meanwhile, both excelled in the Supersport races, finishing on the podium in each, and whilst the former might have been slightly disappointed with his Superbike race results, he demonstrated enough pace to show he too will be a potential TT winner.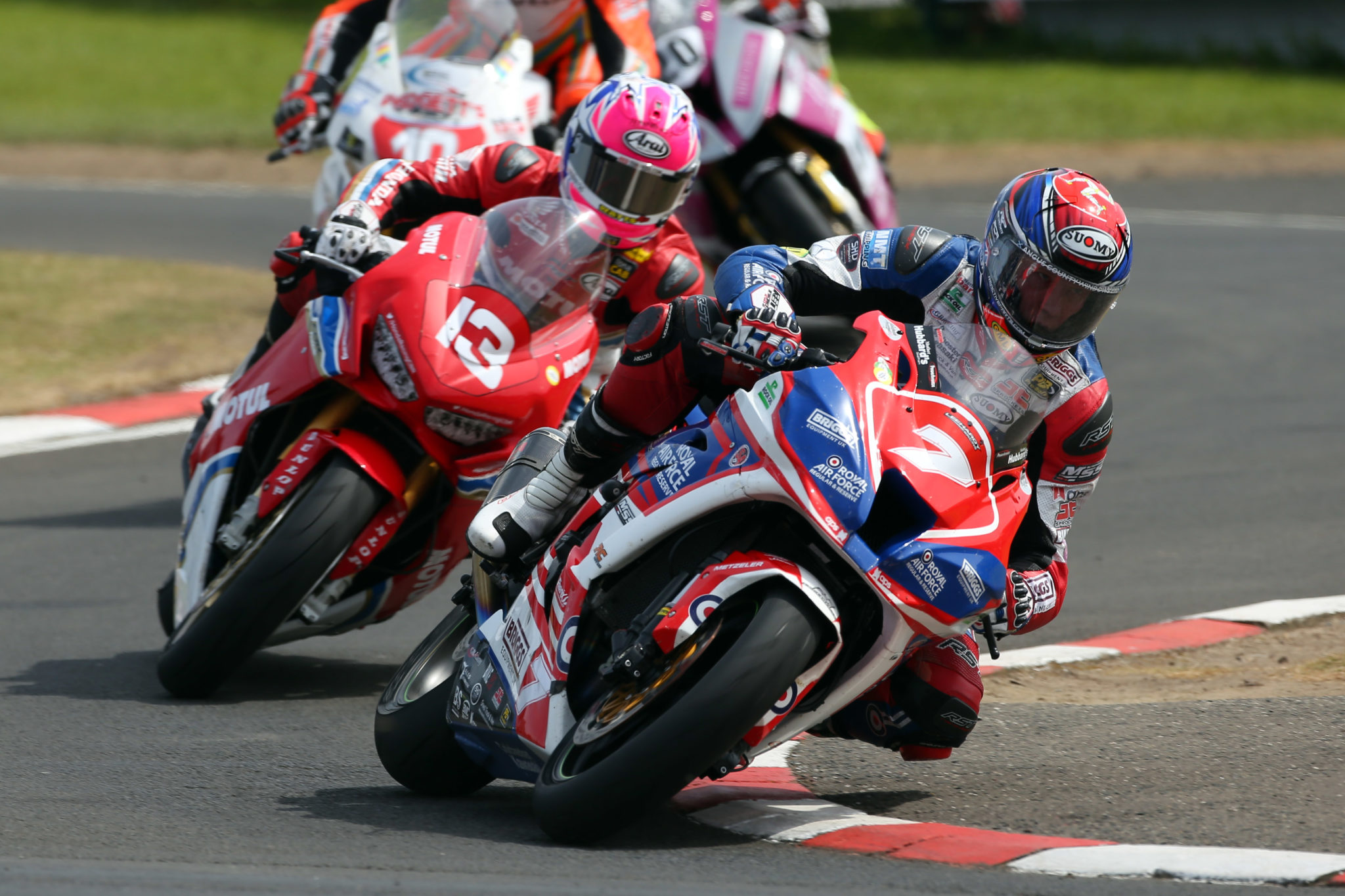 Johnston took third in both Supersport races and took another third place in the feature Superbike race to firmly show the Honda Fireblade is back to being a major force on the roads with the disastrous 2017 banished to the past.
Mixed fortunes
Two of the other expected front runners, Peter Hickman and Michael Dunlop, had mixed fortunes with the former claiming his maiden NW200 win with victory in the opening Superstock race before taking a close runners-up spot in the second. He was forced out of both Superbike races though and didn't even get to start the Supersport races due to a lack of qualifying laps recorded during qualifying.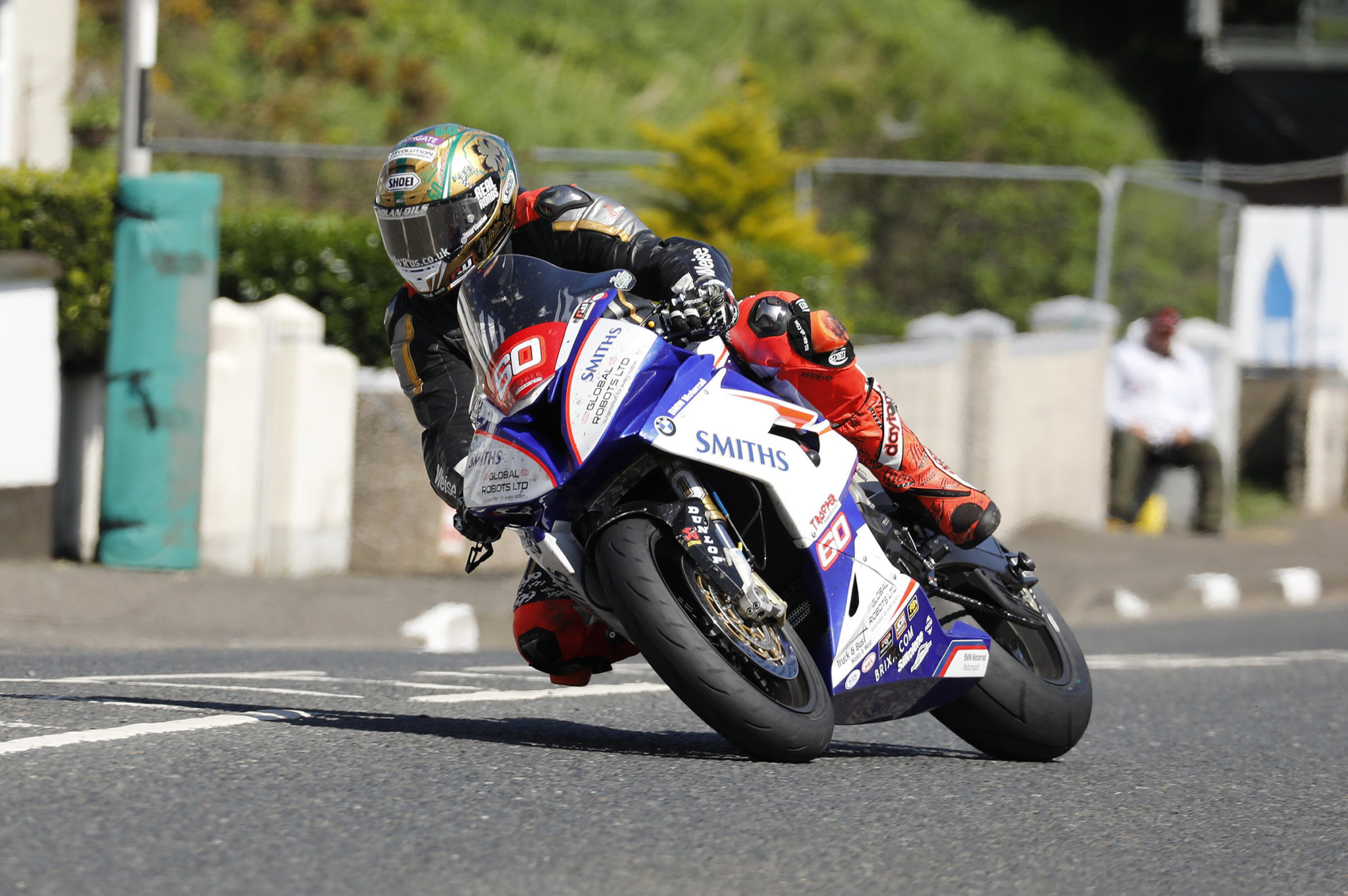 Dunlop also took two podiums, one of which was in the feature Superbike race, but he refused to speak to the media after the race, a clear sign that all was not well. Tyre issues were believed to be the cause with Hickman suffering in the same area and both will be hoping these will be resolved come the TT.
Hutchinson makes steady return
The meeting marked the return of Hutchinson with the Honda Racing rider back in action for the first time since last year's Isle of Man TT races when he suffered a badly broken leg – again. The Bingley rider only had the external cage removed from his leg just over a week prior to the event with 190 laps at Mallory Park – and two club meetings – his only preparation.
Understandably, it was a hard week for the 38-year old as both the strength of his leg and general fitness were put through a severe test. However, whilst his results were, understandably, not near his usual standards, he came away with many positives which included a good seventh place finish in the opening Supersport race. Five finishes from his six starts left him shattered by the end of the day but will certainly have aided his TT preparation.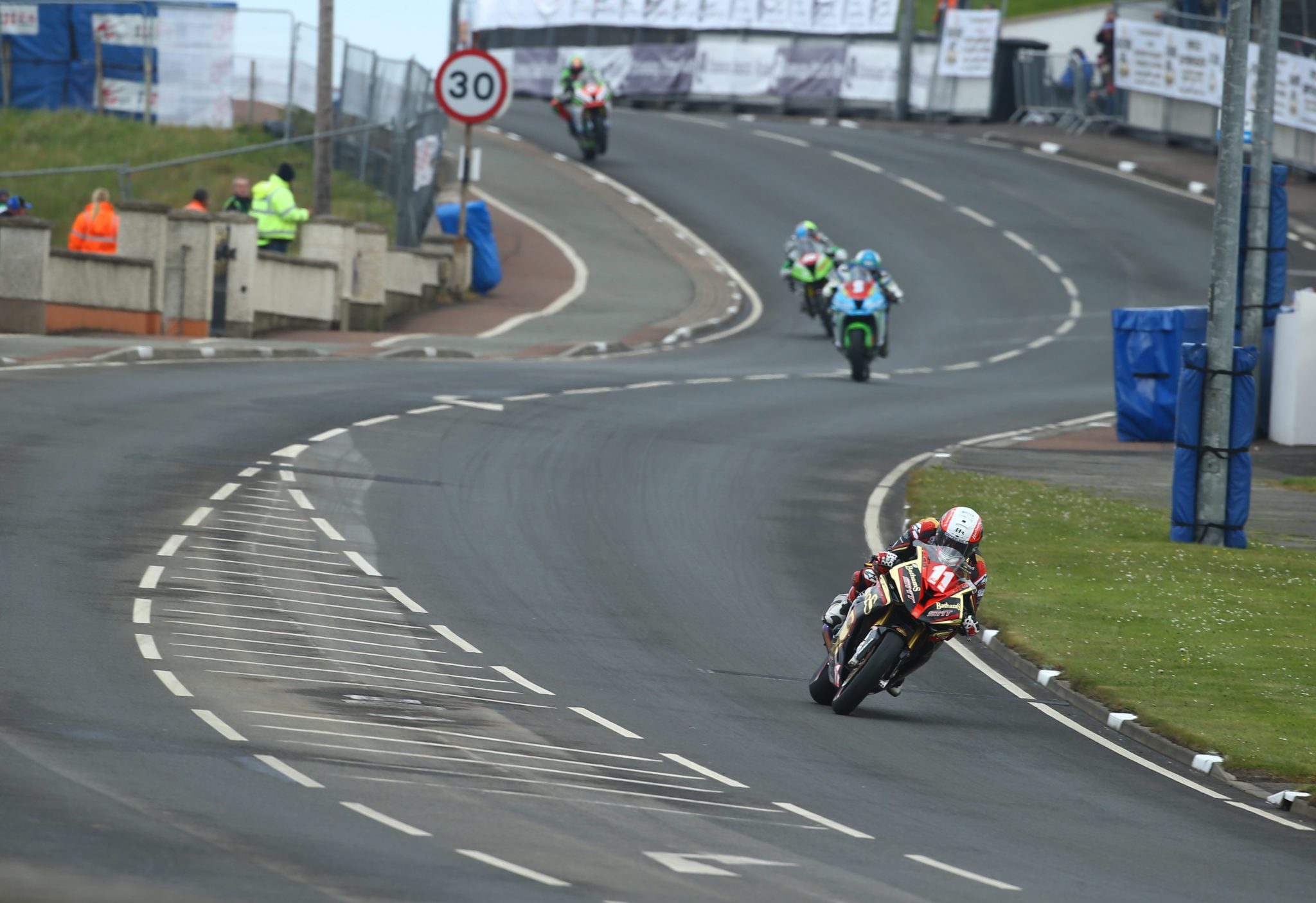 Fantastic meeting
After a few years in the doldrums, for various reasons, the event was back to its best in 2018 with superb weather playing a huge part. With perfect sunshine and blue skies on each race day, organisers were able to run an incredibly slick meeting with Saturday's action concluding just before 4pm.
What will be of concern though is the lack of both starters and finishers, the opening Superbike races seeing just 16 riders complete the race, clearly not enough for an International meeting of such stature.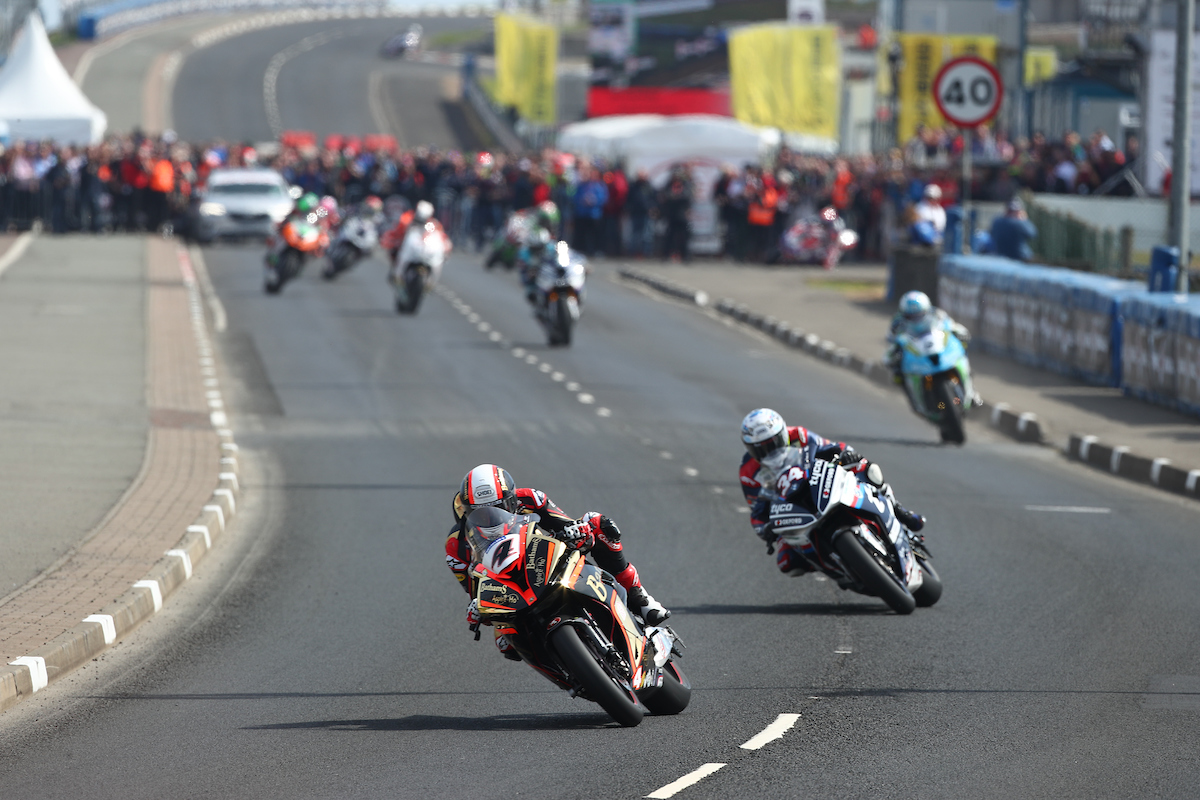 Numbers were down in all classes, a large part of which has to be due to the meeting being staged just a week before practice for the TT gets underway. This will need to be addressed in 2019 with the NW200 surely having to take place two weeks before the TT thus allowing competitors that bit of extra time to prepare and compete at both.
Having started watching motorcycle races all over the world form childhood, Phil Wain has been a freelance motorcycle journalist for 15 years and is features writer for a number of publications including BikeSport News and Classic Racer, having also been a regular contributor to MCN and MCN Sport. He is PR officer for a number of teams and riders at both the British Superbike Championship and International road races, including Smiths Triumph, Quattro Plant Kawasaki, John McGuinness, Ryan Farquhar and Keith Amor. He is also heavily involved with the Isle of Man TT Races, writing official press releases and race reports as well as providing ITV4 with statistical information.