Devitt are proud to be associated with MotoScotland, Scotland's premier motorbike off-roading training centre.
The MotoScotland team are a group of highly qualified, responsible and passionate motorbike enthusiasts who are committed to offer the best off-road training possible!
Based near Inverary, MotoScotland show you very best of the Scottish Highlands with their national award winning training centre.
With over 50,000 acres of beautiful Highland off-road track, it's no surprise that it's been rated by RiDE magazine as 'Britain's Best Off Road Training School'.
Why off-road training is so important
Having the ability to control your bike in any condition is life-saving, whether it's on-road or off-road.
The skills you'll learn during your training with MotoScotland will build your confidence with your biking skills and teach you how to deal with scenarios such as recovering a bike that is sliding on a slippery surface or had a locked front/ back wheel.
MotoScotland have the perfect set up for any novice off-road rider to become a pro when taking a course. With the 50,000 acres of road track and trails including a selection of surfaces, terrains, climbs and water features – it's a dream come true for any motorcycle enthusiast.
Not only is off-road riding both educational and beneficial to riders, it also fun, exhilarating and a great form of exercise.
 Meet the team
Back in June 2013, MotoScotland officially opened their tracks to motorcyclists across the UK to provide the very best training in off-road riding there is.
Privately owned by Clive and Donna Rumbold, who run the business like clockwork with their team, dealing with everything from booking your training session, kitting you out with clothing to getting you out on the track!
Each member of the team has their own special expertise in the off-road riding area; 21-year-old Andy who is a Scottish trials bike champion helps with running the sessions.
Marc and Gordon are professional motorbike mechanics who keep the fleet in order, and of course, there's David who keeps the bikes clean – although they don't stay that way for long!
All the team members, including Clive and Donna, get out on the track to help run training sessions when needed.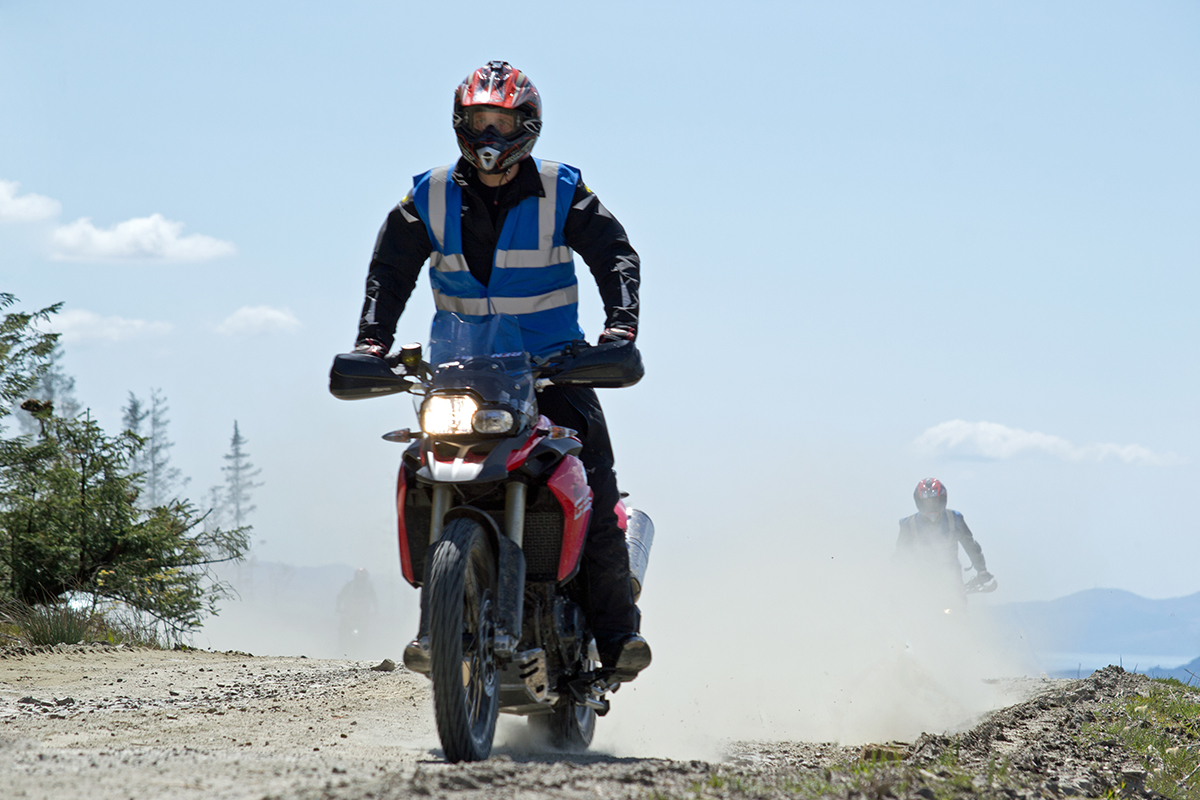 Everything you'll learn off-road
There are a number of different training courses that you can take with MotoScotland, which are paced to suit you and your learning style.
"Our customers are taken through step by step information in bite size chunks along with practical exercises to help them understand the basics of off roading and to keep them safe." Chief Instructor and Owner, Dave Rumbold explains.
"It's small group sizes and there is no pressure on anyone to do anything they don't feel comfortable with yet."
If you're a novice to off-road riding then Level 1 is the perfect starting point for you.
During Level 1 you'll learn:
Off-road motorcycle controls and familiarity
The basics of handing an off-road motorcycle
How to pick up a dropped bike safely – to help you avoid injury
The correct riding positioning
Where to look/vision
Clutch control
Slow speed manoeuvres
Riding while standing on the foot pegs
Steering using foot pegs
Correct braking techniques
An afternoon of trail riding on suitable tracks and trails to practise your new skills
General motorbike confidence
Once you've completed Level 1, there are a host of courses to complete to continue developing your riding skill set.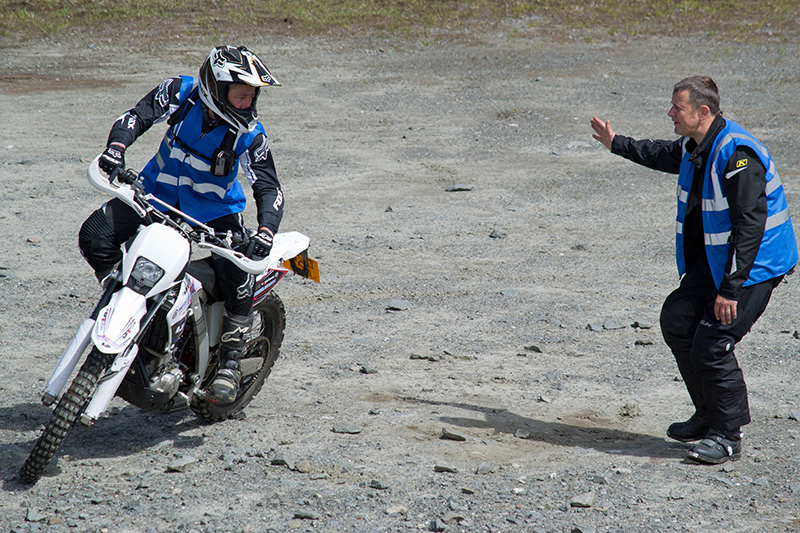 Already got plenty of off-road riding experience? Jump in at Level 2 and see what you could be doing.
Level 2
Level 2 is a combination of the skills you will learn during Level 1 and the following:
Understanding the correct braking for the varying track and trail surfaces (mud, grass, water, moss, loose gravel)
Rear brake slide control and recovery
Front brake slide control and recovery
Controlling hill climbs and descents confidently
Recovering a stalled bike on a hill climb
General motorbike confidence
Trail riding to level 2 over the 2 day course
Handy advice from the experts 
Clive's key advice for anyone who planning on taking an off-road training course is simple – Look up!
If you keep your eyes fixed on the horizon then you'll be able to keep greater balance over all, which is exactly what you'll need with the vast amount of terrains you'll be tackling during your training.
"Be relaxed, loose and flow with the bike. Realise that journey into off roading just keeps getting better and better."
Devitt recognise the importance of training, both on and off the road, that's why we've partnered with MotoScotland.
If you've completed the Level 2 training course that you're entitled to 10% off your motorcycle insurance.
We understand that by learning these new skill sets for off-road riding, you'll be gaining a significant set of road safety skills including:
The ability to quickly read and adapt to different riding conditions
The confidence in knowing how to control the bike better
A balanced perspective and emotional control over fear of slippy surfaces
"Dive in and don't hold back – the skills are all transferable into your day-to-day riding and can make you dramatically safer on the public roads."
Find out more about the new Devitt and MotoScotland partnership here.