The latest round of the British Superbike Championship at Snetterton had a ring of familiarity about is as Shane Byrne and Josh Brookes took a 1-2 in both of the races. And the riders currently occupying the top six 'Showdown' positions wouldn't have been too far away from people's predictions at the beginning of the year.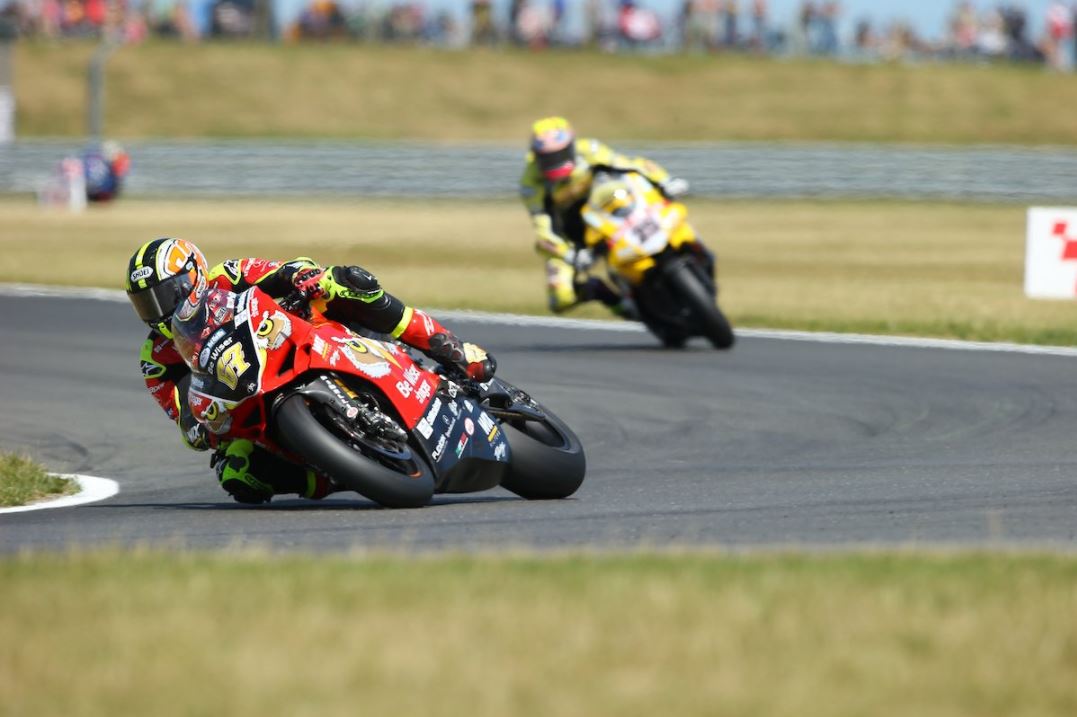 Byrne in the ascendancy?
Byrne had a slow start to the season, missing the first two races at Donington Park through concussion, and it wasn't until round three that he climbed into the top six. But he's now in second overall and also has the second most number of podium credits so it's beginning to look very ominous for the rest of the field as he aims to retain the title for the first time and make it six in total.
His pace at Snetterton was nothing short of blistering as he broke the lap record in qualifying by the staggering margin of 1.7s. He said beforehand that Snetterton would suit the Be Wiser Ducati, as would the next two circuits of Brands Hatch and Thruxton so he could well be in a superb position come the end of August.
Mossey still leads the way:
Of course, the results at the first nine rounds only mean something if you make it into the 'Showdown' and it's the final three rounds where the title will ultimately be disputed and decided. And that's why the disappointment of Snetterton, where they had their worst showing of the season, won't be of grave concern to the JG Speedfit Kawasaki  pairing of Luke Mossey and Leon Haslam.
Both riders performed well in qualifying but Mossey had a huge crash in morning warm-up breaking his Kawasaki in two and he only came away with six points after brake trouble in both races. But such has been his early season form he came away from the Norfolk venue still in the Championship lead.
Team-mate Haslam did well to be on the grid at all after his huge Knockhill crash and although he failed to make it on to the podium, just like 2016, he scored valuable points to strengthen his Showdown position. As soon as he's back to full fitness, he'll be back disputing the race wins although he won't want Byrne to build up too much momentum over the next couple of rounds.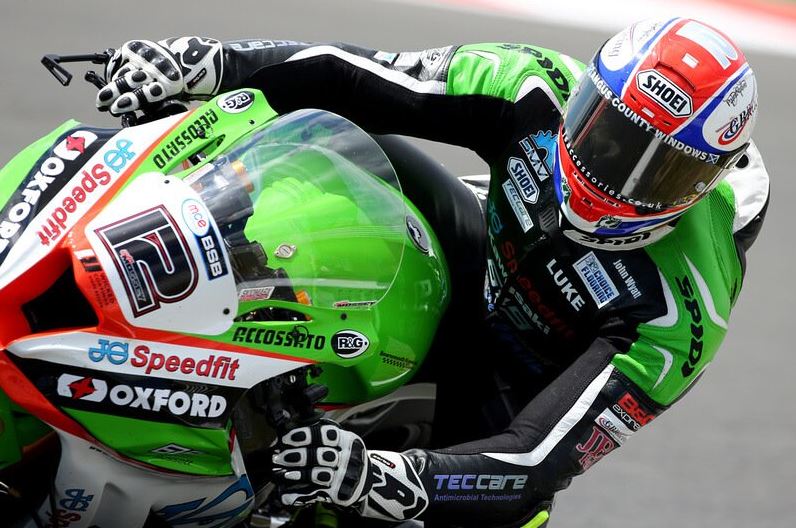 Luck again deserts Ellison:
One man who does have cause for concern though is James Ellison. Once again, his pace at Snetterton was never in doubt and he was the closest rider to Byrne during qualifying being one second inside the lap record himself. But race day was a disaster as he retired from second in race one and then crashed out of third in race two.
He's only finished four of the ten races so far and sits in 11th overall on 61 points. That's only 32 behind sixth placed Peter Hickman and there are still four rounds and nine races to go before the top six is finalised but his luck needs to change soon – which it surely must – if he's to make it into the Showdown once more.
Whilst he still retains hopes of making it into the Showdown, it looks highly unlikely that team-mate Michael Laverty will. The Northern Irishman was expected to challenge significantly on the McAMS Kawasaki but is even worse off than Ellison, sitting on 40 points in 15th overall. His best finish to date is a relatively lowly eighth.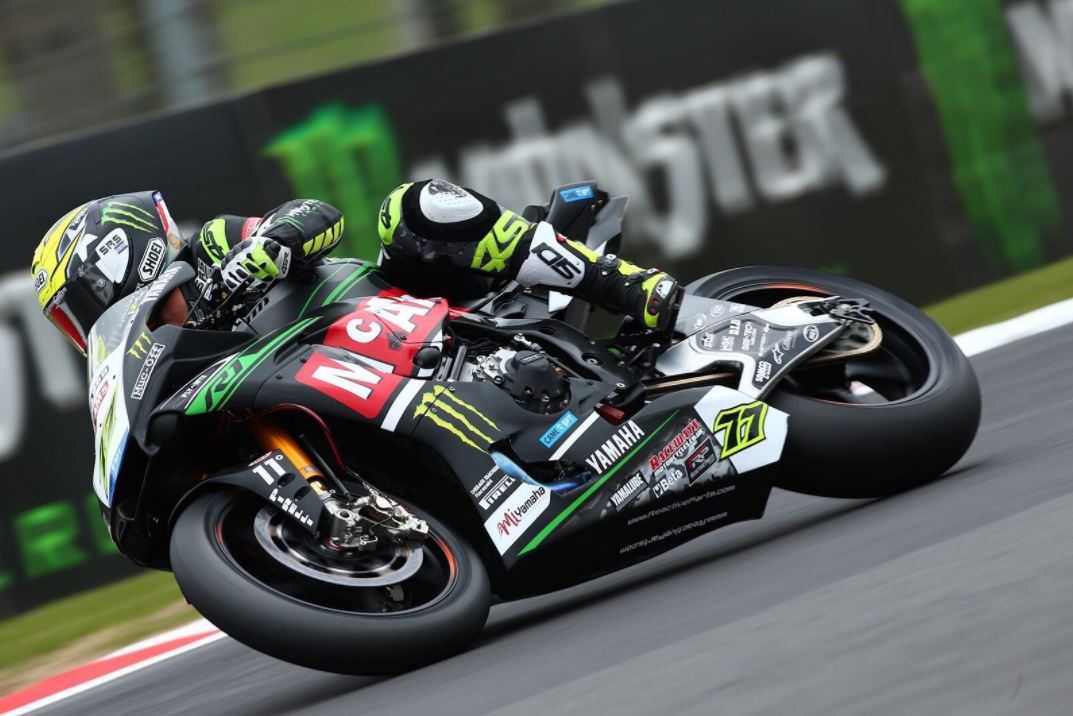 Injured riders set to return:
With Mossey, Byrne and Haslam looking strong in the top three positions, Brookes and Honda's Jason O'Halloran also strengthened their position in the top six with second and third places respectively in each race, the former's first podium since round one.
Peter Hickman is presently in sixth but Jake Dixon closed to within four points after two strong rides at Snetterton whilst Christian Iddon and Glenn Irwin are both expected to return from injury at Brands Hatch in just under three weeks' time thus ensuring even more competition for a Showdown spot.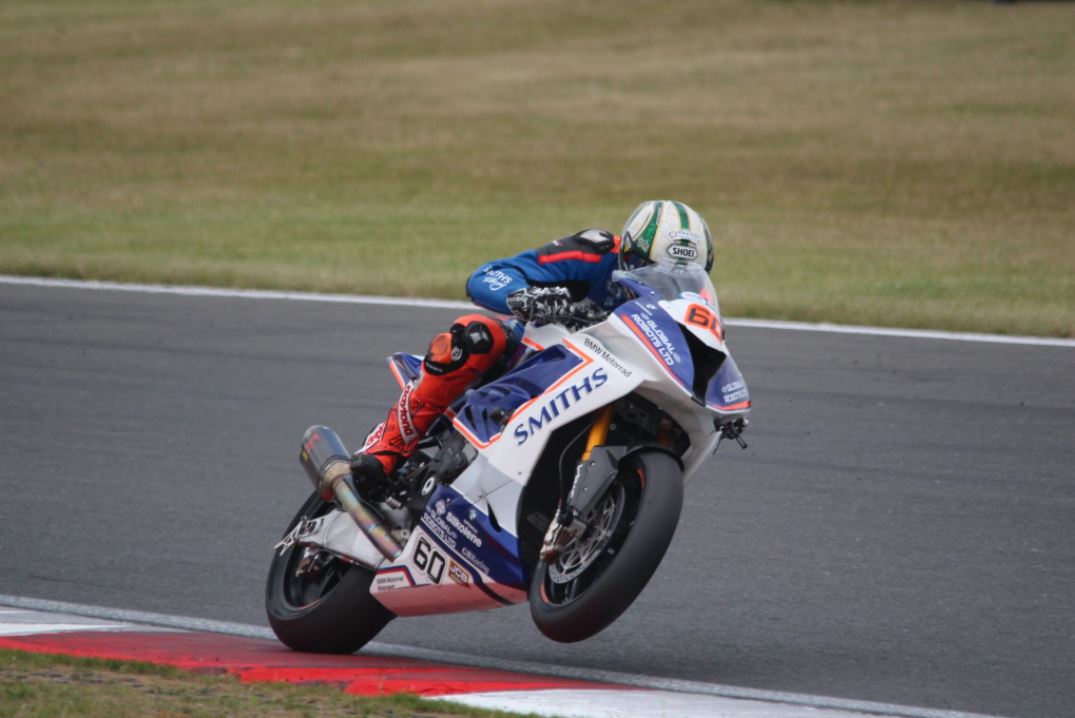 What are your thoughts on the Showdown? Do you think it's a predictable one? Why not share your comments below.

Love all things BSB? Why not check out our complete guide dedicated to the famous Championship!
Having started watching motorcycle races all over the world form childhood, Phil Wain has been a freelance motorcycle journalist for 15 years and is features writer for a number of publications including BikeSport News and Classic Racer, having also been a regular contributor to MCN and MCN Sport. He is PR officer for a number of teams and riders at both the British Superbike Championship and International road races, including Smiths Triumph, Quattro Plant Kawasaki, John McGuinness, Ryan Farquhar and Keith Amor. He is also heavily involved with the Isle of Man TT Races, writing official press releases and race reports as well as providing ITV4 with statistical information.