Suzuki GSX-R1000 Bike Overview
There are a few different models of this superbike on the market with the more recent being released in 2012.  Earlier versions of the GSX-R were award-winners and with the GSX-R1000 Suzuki have simply ironed out common issues to create a bike which is sleek and speedy.
The great thing about the Suzuki GSX-R1000 is that it is comfortable both out on the road and down at the track.  The four-stroke, liquid cooled engine has been redesigned fully for this bike giving it an impressive level of torque, a smooth ride even in low gear and peak power which is perfect when you need to hit that high speed on race days.
Build quality is also exceptional and owners report that they can ride for thousands of miles and the bike still feels like new.  With braking and suspension being improved on the new GSX-R1000 too, this is really a bike which offers a whole lot especially when you consider that at £11,000 it is one of the cheapest superbikes on the market.
It might seem like a wonder bike but where the GSX-R1000 does fall down is when it comes to some of the technology you might expect to find as standard.  It remains a mystery as to why Suzuki didn't decide to offer ABS and traction control on the GSX-R1000 and why it can't even be purchased as an optional feature but considering that this bike comes in almost a grand cheaper than its main competitors this may well be something you are willing to overlook.
Take a look at the Suzuki GSX-R1000 in action…
Suzuki GSX-R1000 Bike Spec
Weight

170kg

Top speed

173mph

Average fuel consumption

51mpg

Seat height

810mm

Capacity

998cc

Engine

Four stroke, liquid cooled, DOHC, 4v
Suzuki GSX-R1000 Bike Insurance
Suzuki GSX-R1000 Bike Gallery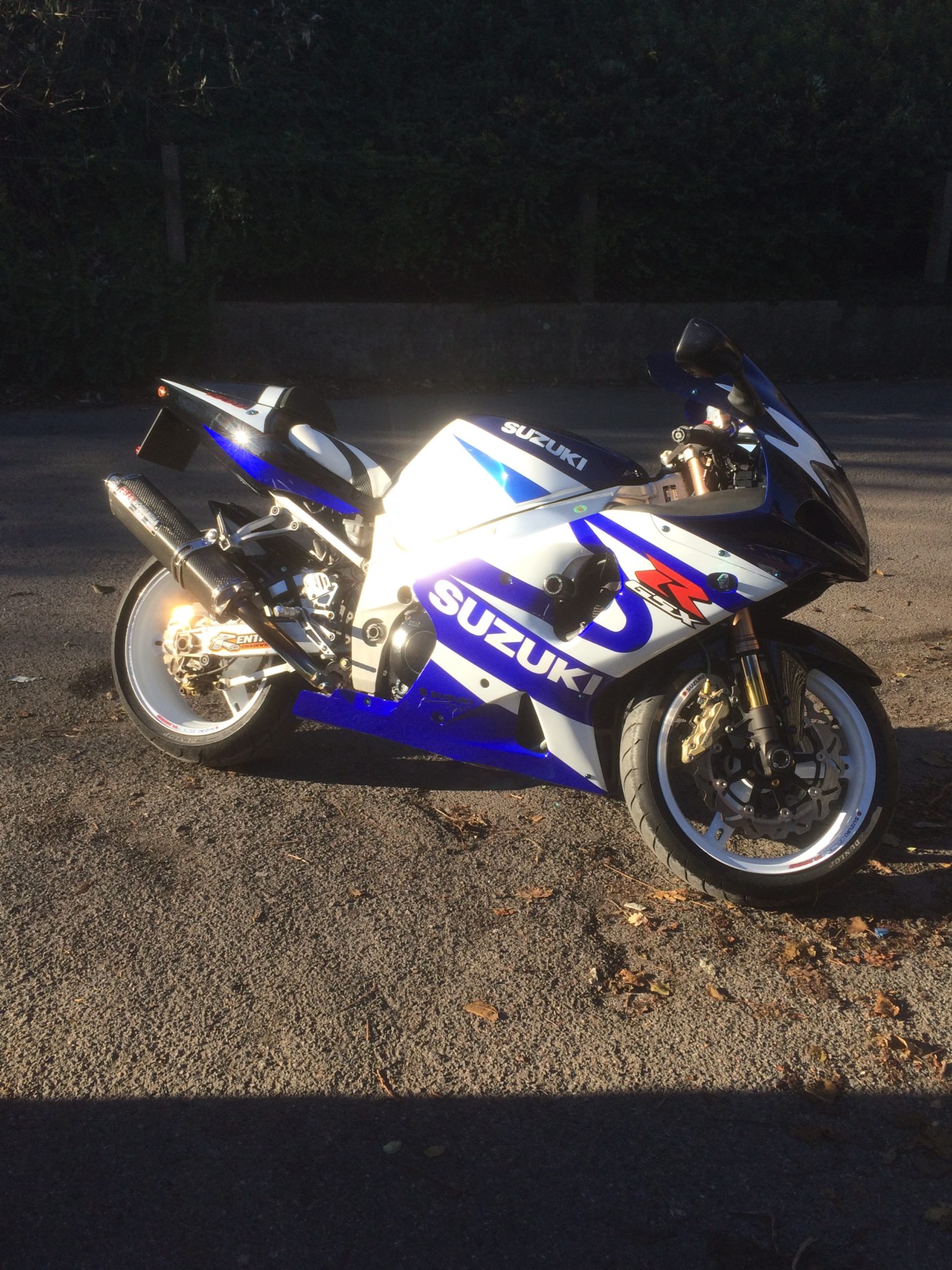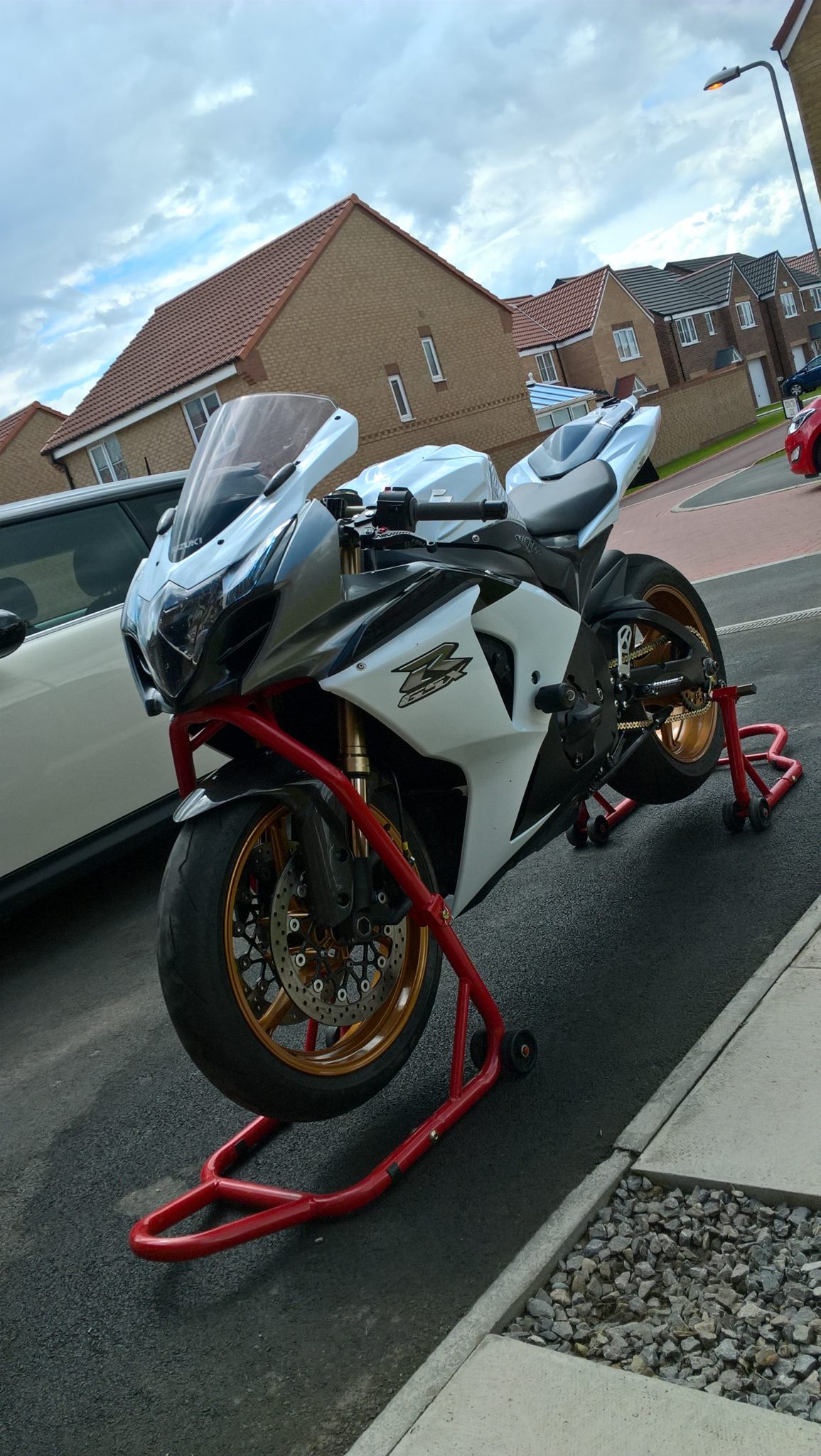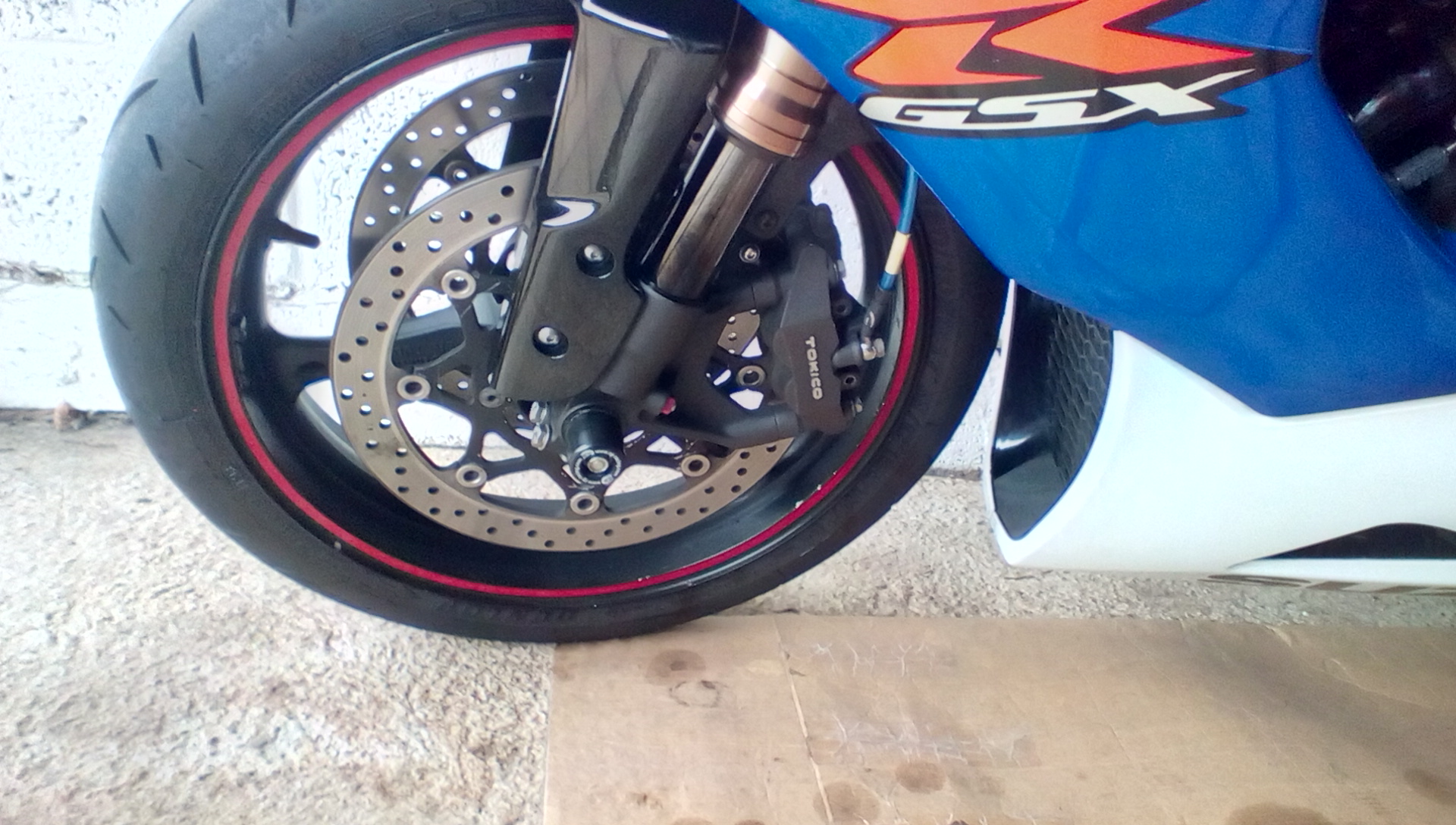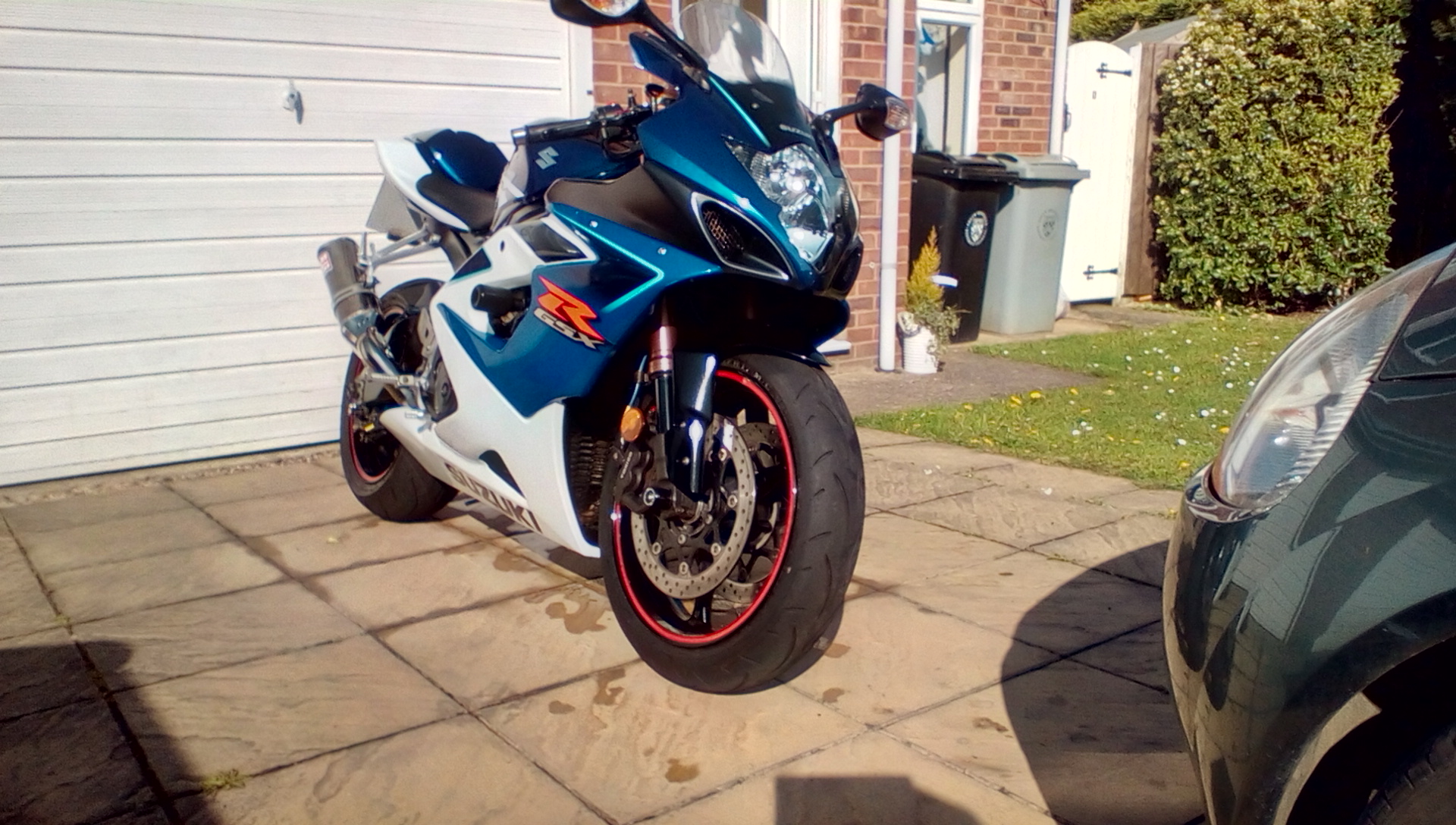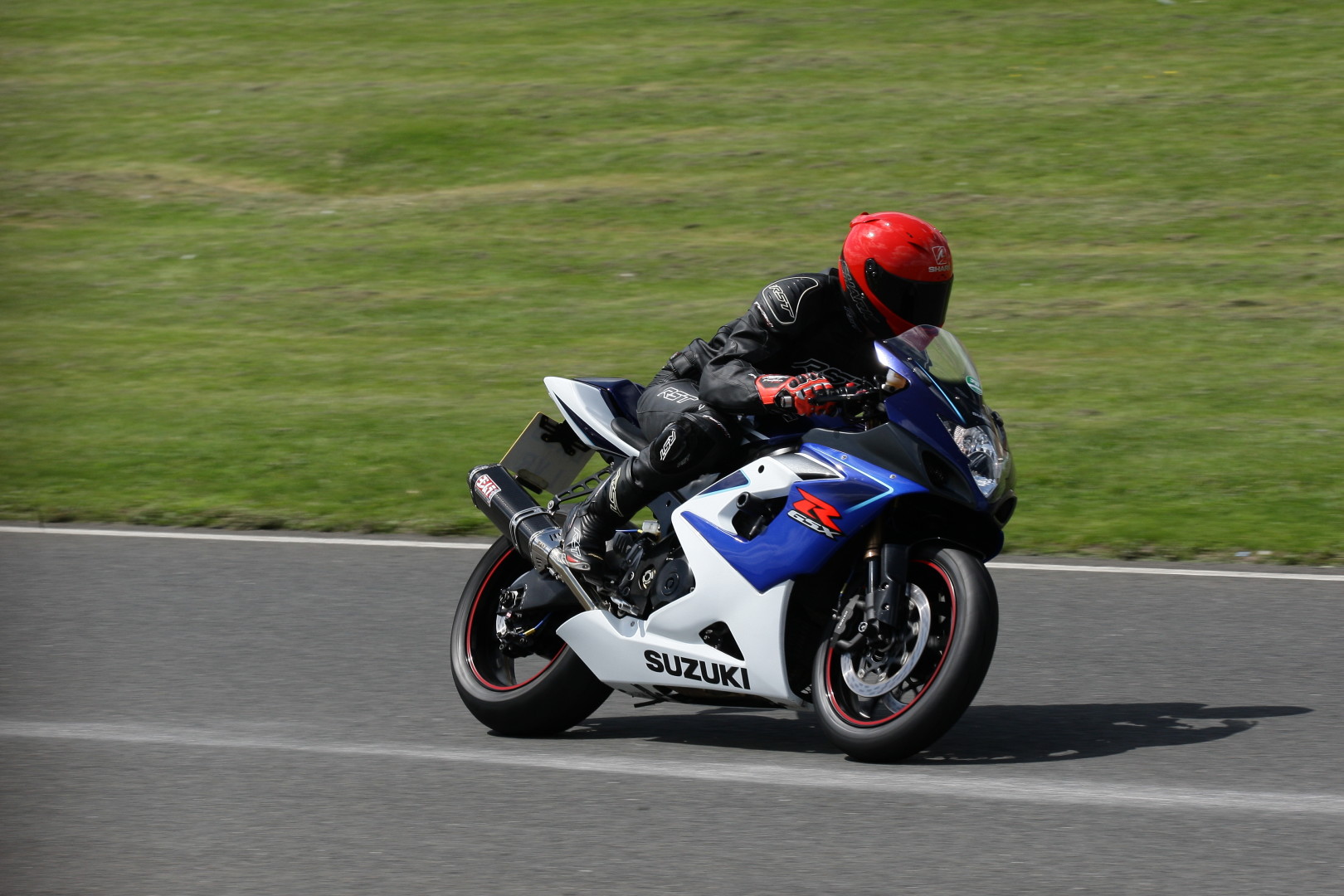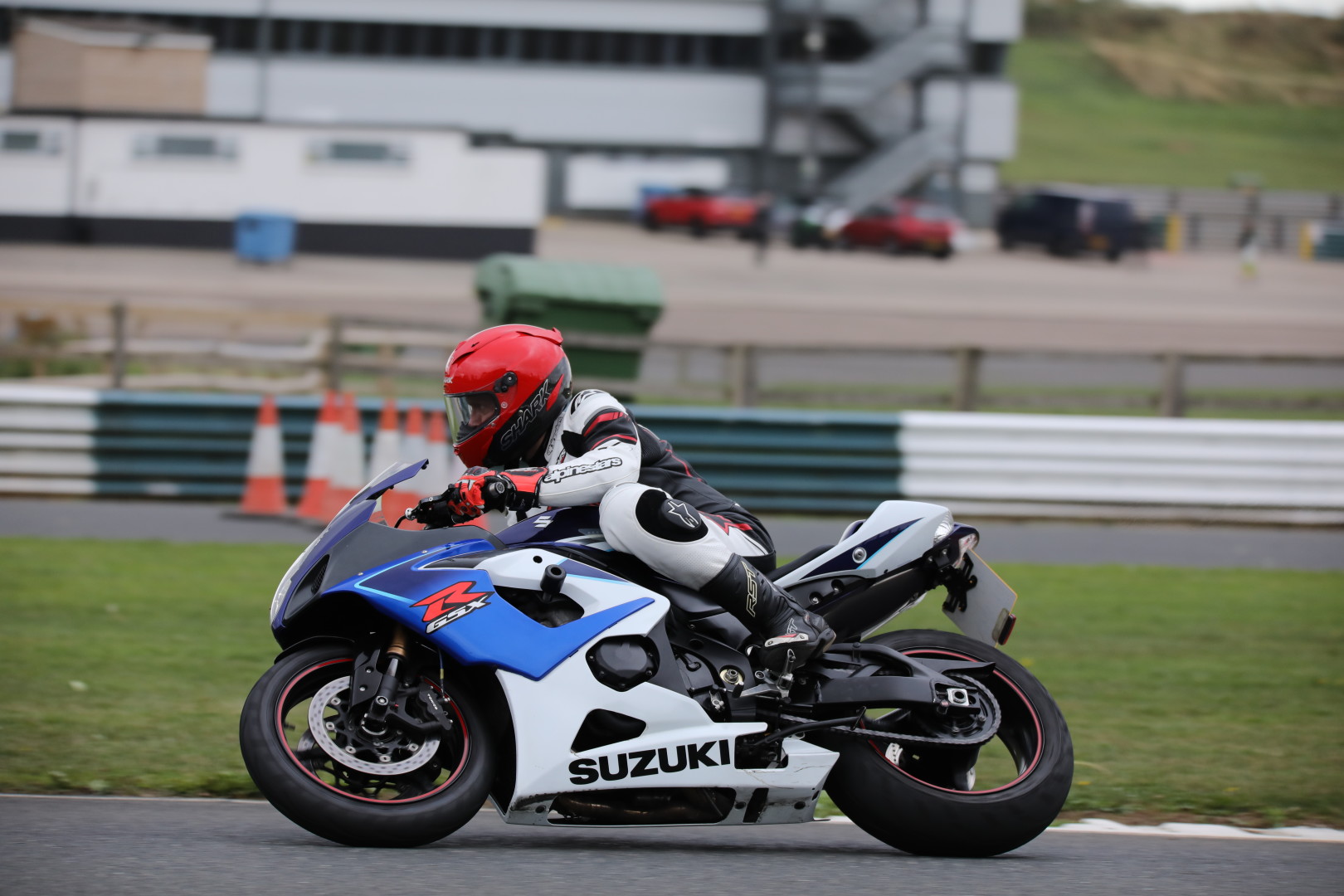 Owner Reviews
Pros
How it handles and the raw power with everyday ride ability.
Cons
The body work could do with light restoration as showing signs or age related marks it is 20 years old now
Read More
Comfort4 out of 5 stars
I rode to the Algarve and back via Calais for a total of 8 odd thousand miles I attached a tank bag which I could use to lay comfortably over the tank which made it a very relaxed ride for most if the way. but once I got to the bendy bits I could really utilise the incredible ability of the GSXR 1000. Truly a gem to behold with suzuki's first 1000cc addition to the Gsxr range! I had the vest of both world's
Build Quality5 out of 5 stars
The engine an gear box are bomb proof if your not racing all the time so look out for track bikes and high milers check service history. I've had mine for nearly five years. now it has 43000 on the clock and i put 26000 thousand on it, I've also ridden it hard to the red line in just about every gear, "well it is essentially a race bike"! . And the only major issue I had to was a bolt came loose on the gear selector cam. Which cost me £7 pound for a new bolt + a couple of oil changes and time removing the clutch to get to the bolt so all in all two or 3 hours work for someone who's handy with a spanner. Had one other issue with the head lights needing a clean up with electrical spray and a cleaning brush! But what do you expect from a bike that is 20 years old now! In short the bike has never not started first time apart from the odd occation i made the school boy error of leaving the lights and ignition on after switching the engine off with the kill switch doh! if well maintained with the usual service intervals this bike will run for ever!
Brake5 out of 5 stars
The brakes are twin tokico 6 pot calipers with twin 320mm discs to the front and single 220mm disc with two piston caliper to the rear! The brakes are more than adiquet if well maintained! However if you plan to race then i would consider upgrading the master cylinder to brembo as they suffer fading prolonged hard use such as race conditions.
Ride Quality5 out of 5 stars
When slow riding it purrs like a cat! But as soon as you give it a fist full it takes off like sitting on a guided missile but easy to handle all the same. The handling is top notch due to imlight weight of 170 kilos dry and fully adjustable suspension front and rear! Like I said when ridden slow it purrs like a cat, easy to manage in traffic for this reason anyone could ride it with a bit of throttle sense. Brakes are good too as long as you keep the well maintained and bled every 4 to 6 months I find for best results, they haven't let me down yet! And I ride every day in all weather's.
Engine5 out of 5 stars
This bike has all the raw power you will ever need on the road and is still capable of keeping up with all the bikes of today plus still out run nearly every production car on the market it has a 0 to 60 in under 3 seconds and a top speed of at least 170 that I know of it had more to offer, how much more I daren't find out! The only rider aid you will find on this bike is the seat and the brakes but even they dont come with ABS. Just the way I like it! can't do with all the ponsey rider modes you get with modern bikes! It rides how you want it, and that's it!
Running Cost4 out of 5 stars
The cost of serving any bike these days have to be one of the most expensive adventures anyone can undertake! But it comes down to how do you ride it most of the time and how well do you look after it to begine with! I like to service mine regularly as I do a lot of miles so I expect to change the oil and filter one a year sometimes twice if I've been riding lots of sort journeys so if doing yourself expect to between £40 and £50 per oil change If doing the plugs at the same time. Brake service fluids plus pads if changed at a garage around expect around £60 but the less you use 5hem the longer they will last with good throttle sense! Petrol on average I pay for premium shell fuel full tank of 18 litres is around £27 Mark which get me about 120 hard riding miles to 150miles taking it easy Then every two years valve clearance I pay around £400 for this I would say if you budget £400 to £500 every year for running costs you should be keeping it in tip top condition!
Pros
It's nice and fast.... but very very loud
Read More
Comfort4 out of 5 stars
Comfy for me, not sure about passengers
Build Quality5 out of 5 stars
Suzuki's will still start even if the engine falls out. Incredibly reliable
Brake5 out of 5 stars
Twin bembo breaks on the front it can stop in an instant
Ride Quality5 out of 5 stars
Comers like it's on rails
Engine5 out of 5 stars
104 in 1st gear
Running Cost3 out of 5 stars
Small tank because it's meant to be light for racing
Pros
Classic superbike styling that looks good and handling to rival all newcomers.
Read More
Ride Quality5 out of 5 stars
Engine5 out of 5 stars
Running Cost5 out of 5 stars
The owner.
Build Quality5 out of 5 stars
Brake5 out of 5 stars
Pros
Like having two bikes in one, really smooth low down, can pull from 5th gear at 30mph. Then when you provoke it, rev it over 10,000rpm and it's a monster. Love the bike. Perfect as a tourer and equally as comfortable on a track.
Cons
Wish it had 200bhp to keep up with S1000rr, ZX10rs etc in the fast bits. Midrange is a little lacking compared to the awesome K5 model
Read More
Ride Quality4 out of 5 stars
Forks are really good, rear shock was a little bouncy through fast corners so it's been replaced with a K-Tech shock.
Engine5 out of 5 stars
Very fast, can keep up with BMWS1000rr, RSV4 factory Aprilla, R1s anything really although at the top end the difference between 200bhp bikes is noticable
Running Cost5 out of 5 stars
Wish it had 200bhp to keep up with S1000rr, ZX10rs etc in the fast bits. Midrange is a little lacking compared to the awesome K5 model
Build Quality4 out of 5 stars
Overall good but some tarnishing to bolts, typical Suzuki
Brake4 out of 5 stars
Good overall, SBS pads in the front sort the brake fade out from heavy braking, rear brake has corroded slightly and eventually loses pressure over time
Read More
Ride Quality5 out of 5 stars
The bike is really smooth to ride. A bit on the heavy side but feels sturdy. It is great round bends.
Engine4 out of 5 stars
My bike on the dyno will read 145 bhp. Its performance for an old bike is amazing.
Running Cost4 out of 5 stars
Insurance is good, fuel economy is good.
Build Quality4 out of 5 stars
Build quality is great. I've had the bike for 13 years and in that time I've only had to replace the ECU once.
Brake4 out of 5 stars
The brakes are as expected, nothing out of the ordinary.
Pros
It is still great fun to ride, with plenty of power.
Cons
I would say the stock brakes could be improved.
Read More
Ride Quality4 out of 5 stars
For a 13 year old bike, it is smooth, handles quite well but it is a little heavy. It is still great fun though, and having done a few track days on it, I can honestly say cornering is fine.
Engine5 out of 5 stars
Plenty of power for a 13 year old sports bike. Mine has a dynoed 170 bhp at the rear wheel, with only after market ait filter and exhaust as upgrades.
Running Cost4 out of 5 stars
With any motor vehicle, it's all in how you ride or drive. But it is only marginally worse on fuel than a 1250 Bandit I owned previously. Insurance is a fair bit more though, but that is no surprise.
Build Quality3 out of 5 stars
Build quality is average, but the fairing panels could line up better. Stock fasteners don't age well, I have replaced many for stainless steel.
Brake3 out of 5 stars
Stock brakes are average only, but they have decent feel. The rotors are fine, but stock lines and master cylinder let them down. With simple upgrades, these are soon improved though - braided lines and decent pads will make a difference.
Cons
Grab rail for pillion
Read More
Ride Quality5 out of 5 stars
Very easy to manoeuvre
Engine5 out of 5 stars
Very good performance
Running Cost5 out of 5 stars
Good on fuel Running costs £100 servicing Very good compared to other bikes I've own
Build Quality5 out of 5 stars
Good build quality
Brake5 out of 5 stars
Very good brakes