Suzuki VL1500 Intruder Bike Overview
The VL1500 Intruder is a pretty hefty bike weighing in at 296kg yet it is a surprisingly comfortable ride once you get it going.  This might be, in part, due to the competent suspension which helps this giant of a machine to tackle even the bumpiest surface with ease.  It's also a pretty nippy bike despite its vast size and handles itself well weaving in and out of traffic.
Unfortunately for the Suzuki VL1500 the engine doesn't seem quite as capable as it should and considering that Suzuki do make more powerful engines, it would have made sense to install one in this bike.  It is a fairly torquey ride and makes a wonderful sound which will satisfy some but don't expect to be able to overtake on a motorway with any level of ease.  Perhaps for the odd journey to and from the town centre you'd find the engine more than adequate but it is by no means a quick bike.  That said, it's a sleek looking bike and will certainly draw the eye.
Perhaps the main selling point of the VL1500 is the price; these bikes are cheap to buy new and even cheaper to pick up second hand.  There are plenty of extras you can add to make the bike your own and they are reliable rides as you might expect from a bike carrying the Suzuki name.  It's also very easy to maintain and so long as you have it regularly serviced you can expect this bike to keep on going.
Suzuki VL1500 Intruder Bike Spec
Top speed

110mph

Capacity

1462cc

Weight

296kg

Average fuel consumption

30mpg

Seat height

700mm

Engine

Air cooled, four stroke, SOHC
Suzuki VL1500 Intruder Bike Insurance
Suzuki VL1500 Intruder Bike Gallery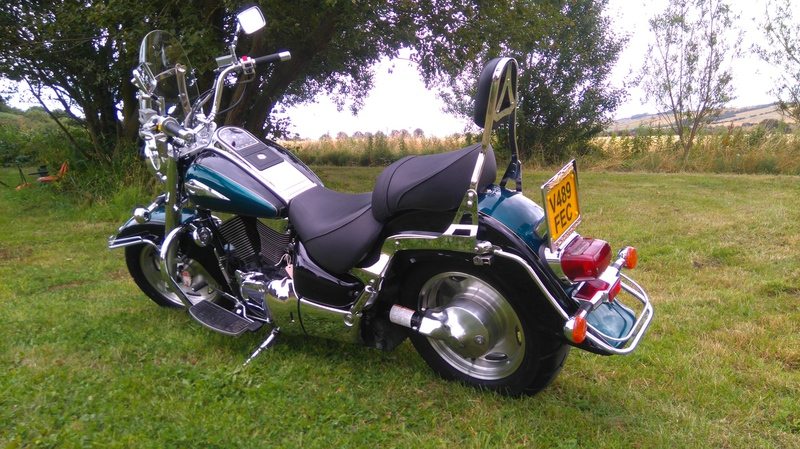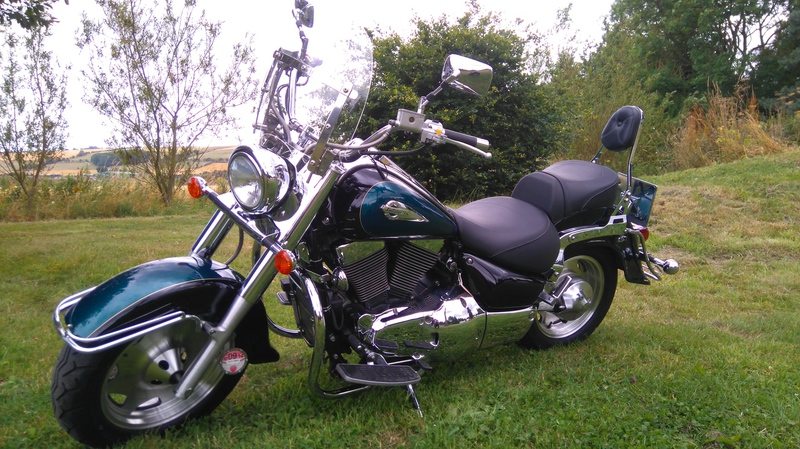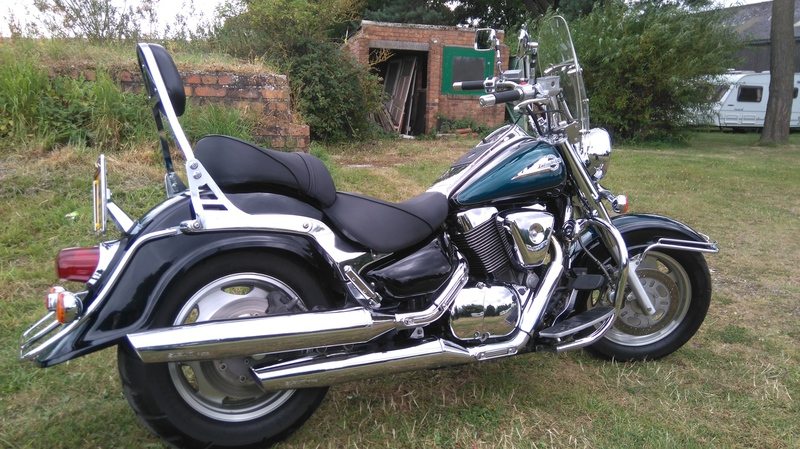 Owner Reviews
Pros
The ride height and riding position make this a very comfortable ride and the low centre of gravity I stills confidence in the rider. The fuel tank being sited under the saddle gives this bike a very low centre of gravity and makes it far easier for a shorter person to ride it.
Cons
The main beam indicator lamp is distracting and could benefit from being less bright.
Read More
Ride Quality5 out of 5 stars
Engine4 out of 5 stars
Running Cost3 out of 5 stars
The main beam indicator lamp is distracting and could benefit from being less bright.
Build Quality4 out of 5 stars
Brake3 out of 5 stars